Running a business is a great way to supplement your income, helping you to generate extra cash. It's a better option compared to running a side hustle each month. It also helps you earn more, giving you security that most jobs can't exactly provide. 
Also Read: Business Ideas for Filipinos to Consider in 2022
In the Philippines, in particular, businesses are looking up, all thanks to the growing economy brought about by increasing urbanization, growing middle-income class, increasing awareness of wealth building benefits, and booming young population. Plus, the developing information and industrial technologies and the current social conditions are making it the era of Internet-based industries — one that the current generation of Internet babies knows very well. 
Why put up a business in the Philippines?
Aside from the rich natural resources and diverse and dynamic culture, there are many reasons why the Philippines is becoming such an attractive place to start a business venture, both for Filipinos and foreigners.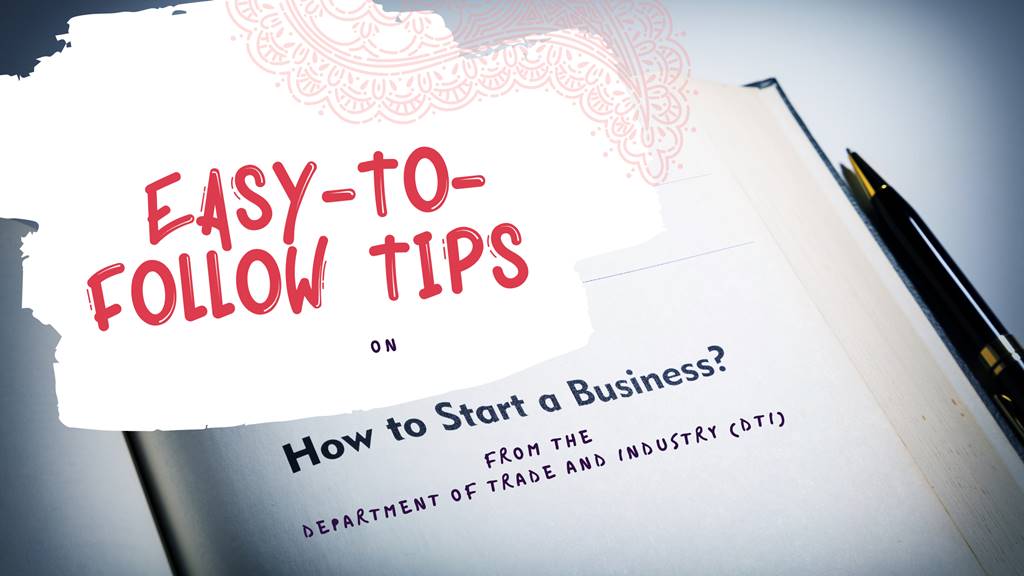 Here are some of them:
The country is located at the very heart of Asia, at the crossroad of all the major capitals. It stands as the ideal gateway and critical entry point for eastern and western traders, making it an ideal location to put a business. Even in times of war, the strategic location of the Philippines is of great importance, which is good for its fast-growing trade and commerce.
Strong and High-Quality Manpower Resources
Filipinos have been known for its workforce. The Philippines not only have the highest literacy rate in the region, it's also the world's largest English-speaking nation, housing an entire population of fluent English speakers. These and more makes the Philippines a good place to do business in the region.
Openness to New Opportunities
With its history of colonization, Filipinos are well-trained to accept changes. They are also short-oriented and resilient in that they accept whatever fate throws at them, sometimes even with smiles and songs.
 

Filipinos are Confident Consumers
Work hard and play hard is a motto that Filipinos live by. They aren't the richest consumers, but they are among the biggest and most confident spenders in the region. They like spending money on many things like new clothes, vacations, investments and home improvements. A survey conducted by Nielsen showed that the Philippines as the top ranked spenders globally, outranking even the United States.
Developing Infrastructure
The Philippines has well-developed communication, transportation, and business and infrastructure links, along with improved facilities and liberal shipping and aviation that makes it easier to do inter-island business transactions.
Unlimited Business Opportunities
The Philippines has designated special and economic zones in various areas. These are areas for business ventures. Within these areas, they offer special privilege for investors and business owners to create a competitive space that offers a good opportunity for new businesses to grow and flourish.
How to start a small business in the Philippines
There is a lot to gain and not much to lose when starting a business in the Philippines, but how does one really get started? The Department of Trade and Industry (DTI) listed a few things to consider, along with the steps to putting up a new business.
So, if you think you're ready to start a business, here's what you should consider first before you actually do, according to DTI:
Look within and think about whether you can do it.
According to DTI, it is a must to ask yourself: Do you have what it takes? 
Starting a business takes dedication and effort so it is important to know whether you have the staying power. Otherwise, don't even think about starting a business. You'll most likely end up losing money if you do.
Look Outside: What's holding you back?
Knowing why you haven't started a business yet is equally important. But, more than the hindrance, you also need to see everything that could help you when you do put up a business. That way, you'll have a better understanding of the business landscape of your venture. 
Decide on your product or service line and the type of business you want.
Now that you know your strengths and weaknesses, it's time to find the best product or service line that you want to sell. To do that, we listed the top industries you'd want to consider, if you haven't decided on it yet.
Here are the best industries to start a business venture in:
As a nation with world-renowned beauty and lavish tourist destinations, the Philippines has all the natural  resources for a business in this industry. Plus, the beautiful destinations ensure that there will always be a huge demand for services, packages, offers, facilities, accommodations, trips, transport, food and beverage and other travel-related services.
As a tropical country with massive agricultural land, the fertile soil of the Philippines offers various fresh produce and livestock that can be exported, making it a great industry for a business venture.  
Given the country's huge manpower and low labor cost, the Philippines is a good place for a manufacturing business. This includes creation of products related to food and beverage, petroleum, transport, and industrial equipment, textile and others.
IT, BPO, and Business Services
With the Philippine government exerting efforts to develop the country's Information Technology (IT) sector, the Business Process Outsourcing (BPO) companies continue to flourish. 
Real estate remains to be a flourishing and sustainable industry, as the population keeps increasing. The number of home seekers and travelers ensure that there will always be a demand for property spaces and offices. 
Despite the currency inflation rate and other economic downturn brought by various conditions, overall spending and consumption remains high in the country. Online shopping and delivery are also on the upward trend, as many of the Filipino shoppers turn to their smartphones for their shopping fix.  
Like retail, the healthcare industry is also on the rise as the current generation switches to a healthier lifestyle, making it a good industry to venture into.  
Subcontracting industries
You may also start a subcontracting business, providing services for bigger companies or offering specialized services to smaller ones.
Some of the other factors you can look into when choosing the type of business or product line you'd want to venture into include your interest, its suitableness to your skills, hobbies, or work experience, and your capabilities. 
Just remember, regardless of the industry or business type that you decide to venture into, the best way to get your business off the ground is to:
Make sure that you are offering an innovative and unique product or service that is not yet in the market, but can satisfy the needs or provide a solution for specific problems of your target customers.

Benchmark successful businesses. Do not forget to look at what successful businesses do and create something better. 
Write your business plan.
Like any normal venture, you'd want to know everything about selling whatever goods or services you intend to market, hence, you'd want a clear business plan.
If you're writing your business plan, make sure you include the following parts:
Marketing Aspects 

Technical (Production) Aspects 

Organizational Aspects 

Financial Aspects
Naturally, starting a business requires capital. That said, you need to ensure you'd have enough capital before you get on with it. If you don't, then it's time to raise capital. After all, you'll need money to cover for equipment, tools, supplies, and materials, and ongoing costs and it is ideal to have a budget that would be enough for six to 12 months, at least.
To ensure that you are raising enough capital, you may:
Start by listing down all the required expenses to start and to operate your business. Your list should cover these two categories of expenses.

One-time startup costs: Market research, branding, licenses and permits, initial inventory, grand opening event, etc.

Ongoing costs: Rent, marketing, employee salaries, taxes, etc.

Allocate some of your capital to the backup funds. This is because startup businesses generally take time to get off and you need to make sure that you can sustain your business despite the loss.
Seek other sources of assistance, if necessary.
If you need assistance, then there are agencies that offer free ones. DTI, for one, has projects that are geared towards helping budding entrepreneurs with their business ventures.
Choose your business location.
Location is an important factor in any business so it is imperative to consider where you will set up your business. A good location may ensure success and a poorly chosen area for your business operation may just send you into a downward spiral, causing wastage of monetary capital.
Registering your business is an important process when setting up one. To get started, simply follow the steps listed below:
Choose a name for your business.
Business branding starts with naming. That said, it is important to choose a business name that not only describes what you offer, but is also easy to recall for your consumers. Make sure to shortlist at least three business names in case your first choice is not available.
Verify if it's still available for you to use.
Once you have selected at least three potential business names for your business, verify if it's trademarked or if another business is already using it. 
If it's still available, register your business name.
Via DTI, for sole proprietor (offline):
Go to the Negosyo Center in the city/municipality/province where the business is located.

Accomplish the unified application form for Business Name Registration.

Once done, submit the documents to the Receptionist/Information Officer for business name.

The receptionist/information officer will turn over the documents to the Business Name Registration Section (BNRS) of the DTI Office for appropriate same-day processing and will request the client to refer to said section and wait for further instructions. 
*For Negosyo Centers equipped with Philippine Business Registry (PBR) kiosks, the receptionist/information officer will refer the application to an in-house Business Counsellor who shall provide the assistance to register through the PBR System.
      5. The information officer releases the approved registration/permit/license to the client's representative.
Via DTI, for sole proprietor (online):
If you prefer to go online, you may check about registering your business at the DTI website. Simply visit http://dti.gov.ph.
Via CDA, for cooperatives:
If you are registering a cooperative or if you have other related concerns, then you'd want to visit the Cooperative Development Authority. You may also visit their website at http://cda.gov.ph.
Via SEC, for partnerships and corporation:
For registration of partnerships and corporations, then you'd want to go to the Securities and Exchange Commission (SEC). Or, you may visit their website at http://www.sec.gov.ph or https://crs.sec.gov.ph/ for the online company registration system.
Create your brand identity.
Once you have a registered business name, you'd want to build up your brand so people can resonate with it. One way to do that is to breed familiarity and affinity. To do that, you'd want to decide on these elements that would form the very foundation of your brand identity.
As the face of your business, you must ensure that the logo you will use is easily recognizable, regardless if you're using a logotype or a logomark.
Your word choice determines your brand personality, mood, and tone. Going full English signifies aspirational or premium values. Taglish, on the other hand, may mean that your business has a relaxed tone, while pure Tagalog may show that your brand is grounded and in touch with the common people.
Colors decide how good your visuals would be, as they convey feelings, emotions, and strengthen brand associations.
The typeface also helps determine the personality of your brand. Serif fonts like Garamond and Times New Roman may prove that your brand is formal, regal, or premium. Sans serif fonts, like Helvetica and Arial, are considered safe choices for businesses with straightforward offerings. Rounded and curly fonts, however, may mean that your business is chill, light, and fun.
Once you have decided on the elements of your brand identity, create a brand bible for your graphic designers to use when creating your promotional materials. A brand bible ensures that your branding elements look consistent across different materials.
Apply for Licenses and Permits
In the Philippines, even small-scale businesses need permits, on top of the registration certificate, to prove that they're running a legitimate enterprise. This not only builds brand credibility, but it will also ensure that you don't get in trouble with the law later on.
Here are the permits needed when starting a business in the Philippines:
Barangay clearance issued by the barangay hall
A Barangay Business Clearance is one of the permits that you need to secure when registering a new business in the Philippines. It's also a requirement when renewing your expired Mayor's Permit or Business License, changing a new business location, and changing a new business commercial name so it is in your best interest to secure one before you start operating your business. This certificate 
To do so, you will need the following:
Latest Community Tax Certificate (Cedula)

DTI Business Name Registration

Barangay Business Permit Fee
Once you have all the required documents, then simply follow these steps:
Go to the Barangay Hall or the Office of the Barangay Captain
Visit the Barangay Hall or Office of the Barangay Captain of the place where you plan to set up your business. 
Pay your Business Clearance fee
Depending on the business type, the processing fees for the Barangay Business Clearance ranges from 200 to 1,000 pesos depending on the location of the business or the type of the city where your business is registered.
Claim your Barangay Business Permit
Wait for your barangay business permit to be released. You will be asked to sign a confirmation that you received your certificate and the date when you claimed it.
Documentation and processing of clearance will only take a while, and it will be finished after only a few minutes, depending on the number of transactions in your local barangay when you got there.
Mayor's permit/Business permit issued by the municipal or city hall
The Mayor's permit is one of the major requirements of the Philippine government when registering a business. The permit is issued in the municipality/city or local government unit (LGU) of the company or individual's principal place of business.
To secure a Mayor's permit, you will have to visit the nearest Municipal's office or local government unit (LGU) where your business is located.
Tax Identification Number and BIR registration documents
As a business entity, you will be subjected to assessment and collection of all national internal revenue taxes, fees and charges by the Bureau of Internal Revenue's (BIR). For these purposes and to avoid forfeitures, penalties and fines. When you register, the BIR will furnish your business with its own tax identification number (TIN) and the authority to print receipt, invoices, and others. 
For more information, you may reach out to contact_us@bir.gov.ph or you may visit their website at www.bir.gov.ph.
 SSS, PhilHealth, and Pag-IBIG registration as an employer and for new employees
As a business owner, you will be hiring employees to help support the operation of your business. That said, you will also need to register as an employer with the Social Security System (SSS), Philippine Health Insurance Corporation (PhilHealth), and Home Development Mutual Fund (Pag-IBIG Fund). These are mandatory benefits for all employees and employers who do not pay for these benefits may end up getting fined later on.
Depending on the nature of your business, you might need special permits to operate in the Philippines. A good example of such is the registration with the Food and Drug Administration (FDA) for food businesses and with the Bangko Sentral ng Pilipinas (BSP) for pawnshops, remittance centers, and other financial institutions.
Some of the other permits that may be required from you include:
Any business involved in the production, processing or manufacturing of products or commodities, including agro-processing, trading and services whose net value does not exceed 3 million is a Barangay Micro-Business Enterprise (BMBE) according to the BMBEs Act of 2002. That said, they are entitled to certain government incentives like:
exemption from the payment of income tax for income arising from the operation of the enterprise, 

exemption from paying the minimum wage, 

special credit window of government financing institutions that will service the needs of BMBEs such as technology and marketing assistance.
To register an enterprise as a BMBE, please prepare the following documentary requirements:
Certificate of Business Name Registration from the Department of Trade and Industry (DTI), or

Certificate of Registration from the Securities and Exchange Commission (SEC), or

Certificate of Registration from the Cooperative Development Authority (CDA)

Accomplished application form for BMBE Certificate of Authority
If requirements are completed, please follow the procedure for registration of BMBE Certificate of Authority:
Go to the nearest Negosyo Center in your province, city, or municipality;

Submit the documentary requirements for the DTI, through the Negosyo Center, to evaluate the application for purposes of determining the eligibility and qualification as a BMBE;

If the applicant is eligible and qualified, the DTI shall issue the BMBE Certificate of Authority within fifteen (15) working days from receipt of application with complete requirements.
The registration and issuance of BMBE Certificate of Authority is free. However, the DTI Negosyo Center may request additional requirements like ID-sized photo, government-issued valid I.D., Mayor's Permit, etc.)
If you are venturing into the food business, you will need a license to operate (LTO) and certificate of product registration (CPR) from the Food and Drug Administration (FDA). To learn more about it, you may visit their website at http://www.fda.gov.ph
For support related to packaging technology, design, labelling, testing and other packaging-related concerns, you may reach out to the Packaging Technology Division of Industrial Technology Development Institute, of the Department of Science and Technology (DOST).  You may visit their website at http://www.itdi.dost.gov.ph
If your business will require you to apply for an Environmental Compliance Certificate and the Certificate of Non-Coverage (CNC), then the office you need to reach out to is the Environmental Management Bureau of the Department of Environment and Natural Resources (DENR). They can be contacted through their website, http://www.emb.gov.ph
Lastly, once you have all the required licenses and permits you need to operate your business, it's time to start training your staff and imbue in them the core values that you want your business to have. Start a learning and improving process with the team so you can develop a habit of productivity and creativity in the workplace. 
The last step to ensure that you are not setting out for a losing venture is to have an operation and marketing strategy in place. To ensure that your business will get off the ground, you will have to implement your marketing strategies, utilize all available and relevant resources, and make sure you are reaching out to the right target. You don't want to waste your efforts and money so make sure you pay extra attention to this last step. 
For more help, you may check out this guide to the 10 Tips to Turn Small Business ideas Into a Profitable Venture.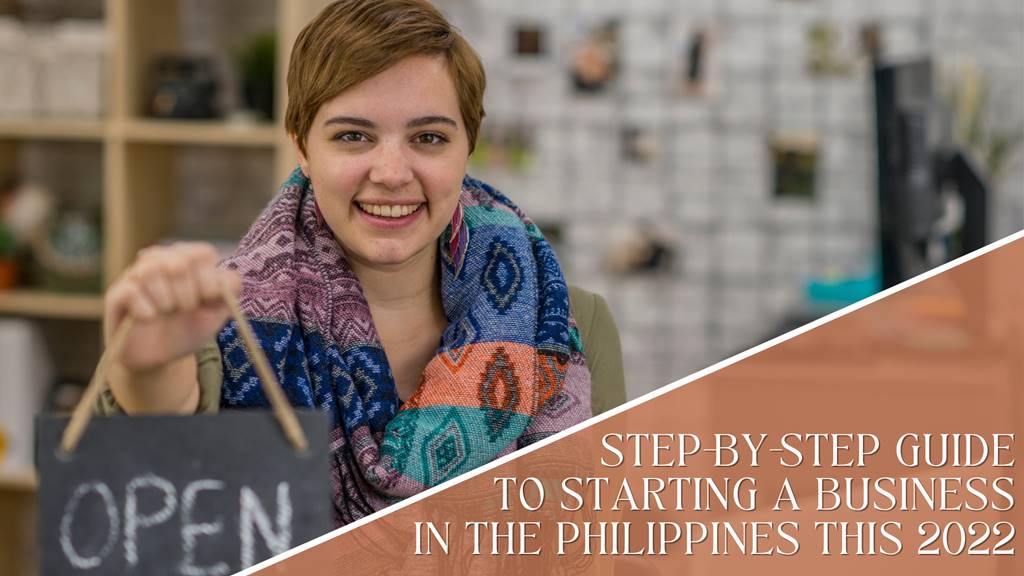 So, do you think you're ready to start a business?
Starting a business can be a scary venture, however, it is also a good step towards securing your future. It's normal to get scared when trying out something new, but make sure that you are prepared enough so you don't set yourself up for a sure loss.
With this guide, we hope we were able to help you prepare, so, go ahead, be scared and set up that business. To borrow a few words from Rhys Ifans, "If it is not scary, it is not worth doing."