In business, there's no doubt that the most practical thing to do is to start small. However, starting small doesn't mean there won't be many other important things you must do to ensure that your venture takes off and becomes successful.
On the contrary, there are several things you must accomplish first to ensure that your business will start on the right track. Listed in this guide are important things you need to do to start a small business.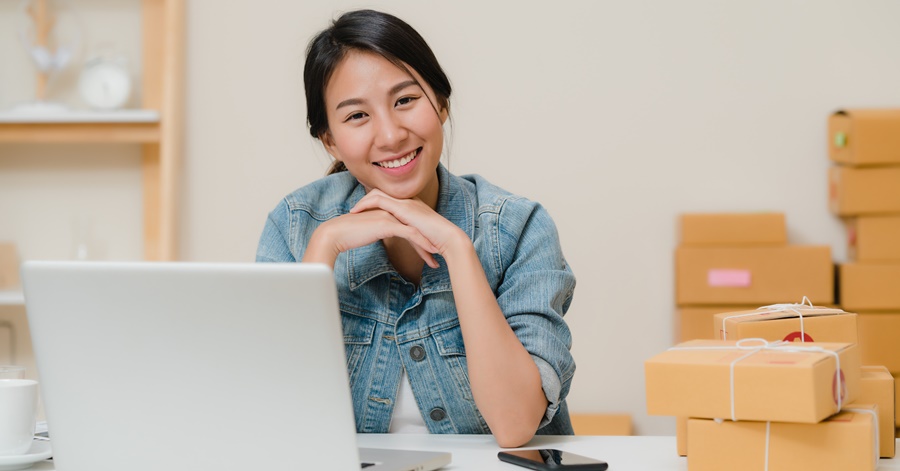 10 Things To Do To Start A Profitable Small Business
There's no sure-fire way to achieve success in any business, but starting is always crucial so it's important to get everything or most of the things listed in the following sections right if you plan for your business to take off during its first few years of operation.
Identify or create a new market.
Trends come and go. Knowing what catches the attention of the public and appeals to their situation and preferences will be crucial in the success of your business venture. That's one way to get started. Another good (but more challenging) way is to create a market for your product or service, by presenting it as a need that many people would benefit from.
Validate your business idea.
Of course, having a great idea is not enough to run a business. It has to be carefully validated by conducting market research. You can start by finding out answers to questions such as:
Are my products or services something that people would need and would be willing to pay for?
Are there other businesses that offer the same line of products or services in my immediate area or scope of business?
Knowing the answers to these questions can help you decide whether your business idea is worth pursuing or if it's better to move on with another idea for a business. If you decide to go with the latter, don't worry! Then it simply means that it's time to go back to the drawing board once again and do more research! This will ensure that you won't spend money without any returns once you decide to launch your business.
Strategize your business finances.
Compared to other places in the world, starting a business in the Philippines does not require a lot of funds. However, it does require you to have some capital. You will need this money to buy equipment, tools, supplies, and materials, as well as to cover ongoing costs for six to 12 months before making a profit.
To get you started, make a list of all the costs needed for starting your business. Then, group them into two categories:
One-time startup costs (Market research, branding, licenses and permits, initial inventory, grand opening, etc.)
Ongoing costs (rent, marketing, employee salaries, etc.)
After you've determined these costs and allocated enough funds to cover them, another thing you need to consider is having your backup funds. Since it's going to take some time for your product to become recognized in the market, it's normal to expect some losses, but without backup funds, how can you sustain your business during this period?
Get the right people.
As you start your business, you might only be working with a handful of people helping you run everything – if not by yourself. But as your business starts to pick up, you will realize that along with your products and services, your team should also expand.
That said, it's crucial to gather a pool of talented, hardworking, and trustworthy people whom can serve as the foundation of your business. Their time, talents, and efforts will lay down the path to your business' success. For this reason, you need to take care of them as well as ensure their growth as your business expands year in and year out. With the right people, you can serve your customers better.
One of the first things you need to consider is the positions you wish to fill including the core skills, competencies, and responsibilities for each. These will inform your screening process and help you identify the right persons for the job.
Even if you choose a small business that does not require any employee or contractor, you will still need people you can run to for support. These could include your family and friends, a trusted mentor, or a fellow entrepreneur who can offer you crucial advice and help once you run into some speedbumps along your journey.
Make the right connections.
Following up point #4, starting a business doesn't have to be a burden you'd have to carry on your own – at least not the planning and strategizing aspect of it. As a tip, make sure to look for like-minded people whom you can turn to when you need any advice in running your business. This can be a family member with experience in running a business, a friend, or a mentor, whom you can depend on when you hit a wall when it comes to exploring new ideas, better strategies, and even in making sound decisions for the future of your business. Also, by doing so, you can expand your network, which is crucial in building new relationships and creating new opportunities. This can enable you to connect with a new market and other industry leaders who can help you improve your business position.
Pick a great name for a brand.
Everything starts with a great name. This does not only apply to people, but also to businesses. Think of a name that's both catchy and sensible, and of course directly related to the products or services that you offer.
After you've listed down all the possible names for your business, trim them down to the top three so you have back-up names when you go to the Department of Trade and Industry (DTI) to verify if the names have already been trademarked. If they're still available – then great! You can go ahead and register them for your business.
Secure licenses and permits.
One thing you need to know when you start a small business in the Philippines is that small business owners still need to acquire documents to prove that they're running a legitimate enterprise. That said, never skip this rule or else you might get into trouble with the law later on.
After you have registered your business with the DTI, you will need to get the following permits from the local government where you plan to build your business:
Barangay Clearance – issued by the barangay hall
Mayor's Permit/Business Permit – issued by the municipal hall or city hall
Tax Identification Number (TIN) and BIR registration documents
SSS, PhilHealth, and Pag-IBIG registration
Special Permits – this will depend on the nature of your business. For example, food businesses will need to be registered with the Food and Drug Administration (FDA). Meanwhile, pawnshops, remittance centers, and other financial institutions will need to be registered with the Bangko Sentral ng Pilipinas.
Use the power of Social Media and Free Website Builders.
One of the challenges of starting a business is how to promote your products and services and to get your brand out there to reach your target market and audience. But the good thing these days is that there's a lot of free platforms and tools you can use such as social media as well as free website builders like Wix and Shopify to promote your small business. This is especially important if what you'll be starting is an online business. This is crucial because you need to be where your target clients are. That said, if your target market is on a particular social networking site, you have to build your presence there.
Ensure Quality in Everything You Do.
Even if you're only starting small, quality should always be at the top of your priority list. That said, make sure that everything you do is well thought out and well-executed. More than your promotions or any other forms of advertising, how you execute your business plan, deliver products and services, will resonate the most with your clients and customers. Remember, it's always the small things that matter the most in the long run, so make it a point to ensure quality in everything you do.
Be Resilient.
As a starting entrepreneur, expect to hit several walls or go through several bumps along the way. Be prepared to encounter setbacks as this will always be part of starting (even running) a business. However, don't let these things discourage you. Instead, use these to prepare well and to establish a perspective that these things will happen and that you are better than your circumstances so you can choose to be more resilient so that you can easily get back on your feet with every challenge that comes your way.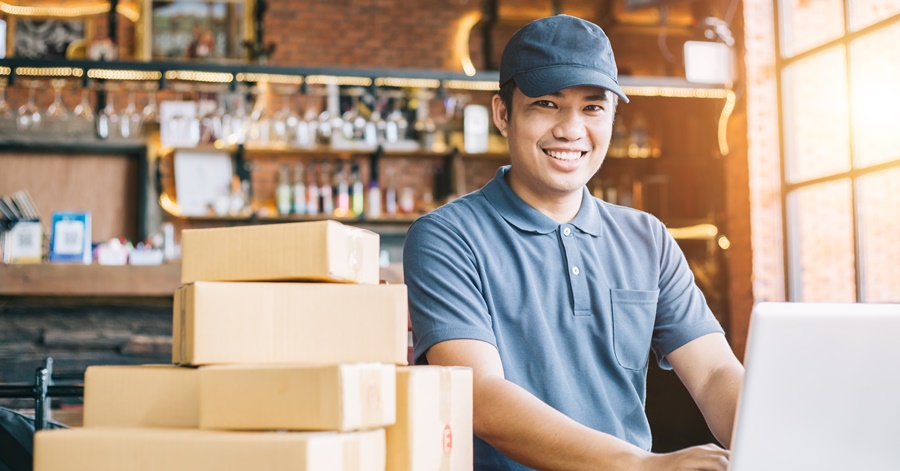 There's no better time to start a business than now. Markets will rise and fall, but if you have the right mindset and are creative enough to take the opportunities that you need for people to appreciate and take advantage of your products or services, then there's nothing that can stop you. Of course, preparation will be key. And part of it is by doing your own research and taking notes from all the things listed in the above guide.
Do you want to start your own small business? What do you plan to start as a small business? What're your goals in doing so? Let us know by leaving a comment in the section below!
READ NEXT: Now, OFWs can Loan up to P100K for their Startup Businesses