Our OFW story today is about a Filipina in Dubai, UAE who is proud to have sent her children to school. She also shares how she is very lucky to be with her current employers who treat her with respect.
Also Read: Katas ng OFW: Domestic Helper in Dubai Builds 4 Bedroom House and Flower Business
Meet Emie Rivera. She is 49 years old and hails from Misamis Oriental. She has 2 diligent boys and a loving husband who supports her being an OFW. Like many OFWs, Emie came to Dubai to seek a better salary to support her family back in the Philippines.
Emie has been working in Dubai for 7 years. She has been working for the same employer (a British family) for 6 years.
She handles the household chores and also takes care of 3 children.
Before meeting her British employers, Emie endured many struggles during her first year in the UAE.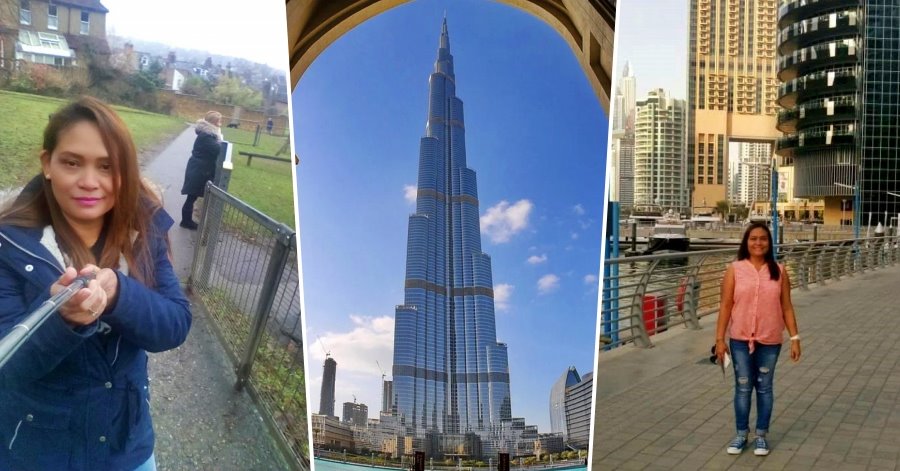 Shocking News after Arriving in Dubai
She applied for a job as a company cleaner. But after arriving in Dubai, her job role was changed into a stay-in housemaid. This news came as a shock to her because this was not the agreed plan when she signed up for the position to work abroad.
However, she carried and chose to stay in Dubai to try her luck. After all, her family was depending on her.
Changing Different Employers and Salary Deduction
She was with an agency who assigned her prospect employers. However, every time she was sent back, the agency would also deduct a portion of her salary.
She was bounced from one employer to another for a total of five employers during her first year.
This was due to the unfair treatment and lack of respect that she received. She feels strongly against employers who take advantage of her as a person because of her job.
Emie advises fellow OFW housemaids to do the job properly, but not to let people push you around. It is also important to know your rights as a domestic helper as this will help enlighten you on how you should be treated.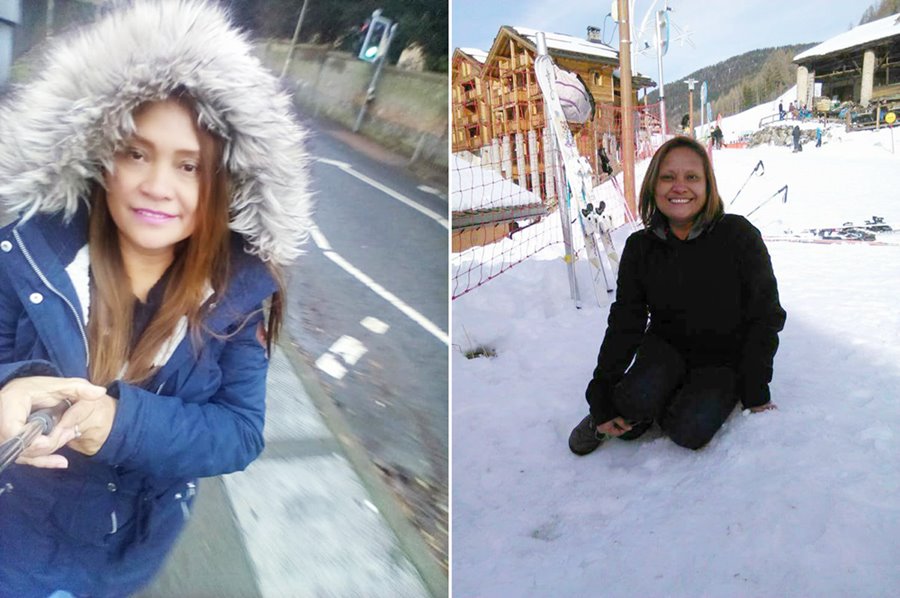 Staying with British Employer for 6 Years
After all those difficulties of going through 5 people, Emie has found her current employers (a British family) for 6 years now. She takes care of the three children and also does the household work.
She mentioned that she met the employer one day at her agency. She didn't have any job for one month but it was a good time because a British woman interviewed her. They were a total of five applicants, she was the 4th being interviewd and she was the one chosen to get the job.
They work well together and she is treated with respect. She is very lucky to have her current British employers.
Domestic Helper Work Salary and Benefits
Emie shares an important information regarding salary and perks she gets from her job.
Note: This is NOT meant to brag but to serve as helpful information for fellow housemaids who want to work abroad.
She says she gets the following perks:
– AED 3000 monthly salary
– 2 days off per week
– Paid Vacation 2 times a year with FREE Flights
– FREE Food, Accommodation, Toiletries
– Passports and Documents are with Emie
– Employer buys her clothes every now and then.
May we also mention that she has also travelled with her employer wherever they are. She is currently in the United Kingdom with them and they will return to Dubai and renew her employment visa.
She is very happy to have found her current employers and cannot ask for anything more. Most importantly, she is treated with respect as a person and for her job.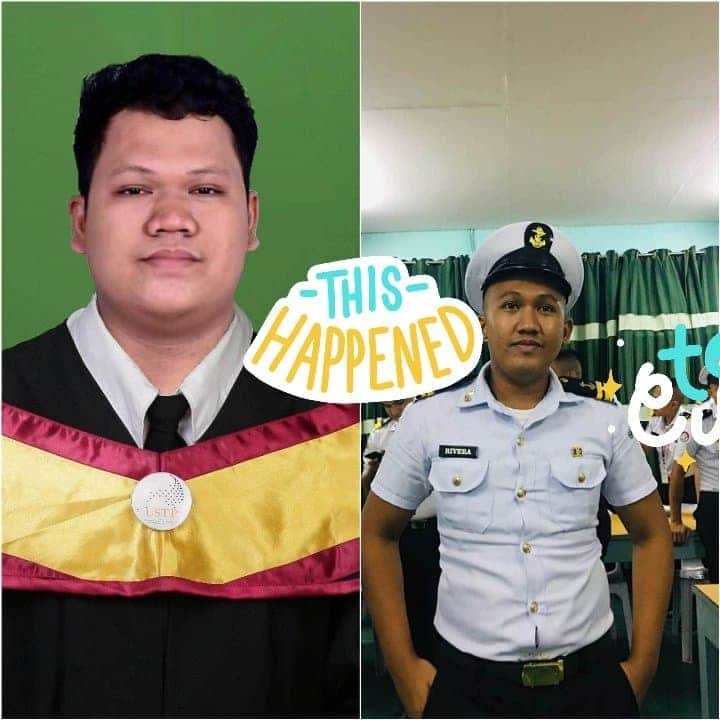 Sending Children to School
With the money that Emie earns, she feels good that she is able to send her 2 sons to school. One has finished a degree and passed the board as a licensed Civil Engineer while the younger one is finishing his Bachelor of Science in Marine Transportation degree.
She also supports her husband who manages their finances and does part-time work as a motorcycle driver.
During her free time, Emie likes to go out with her BFF as they travel to various places in Dubai. It's really nice because she gets to spend and maximize her days off within her budget. This is how she enjoys her time off from her work.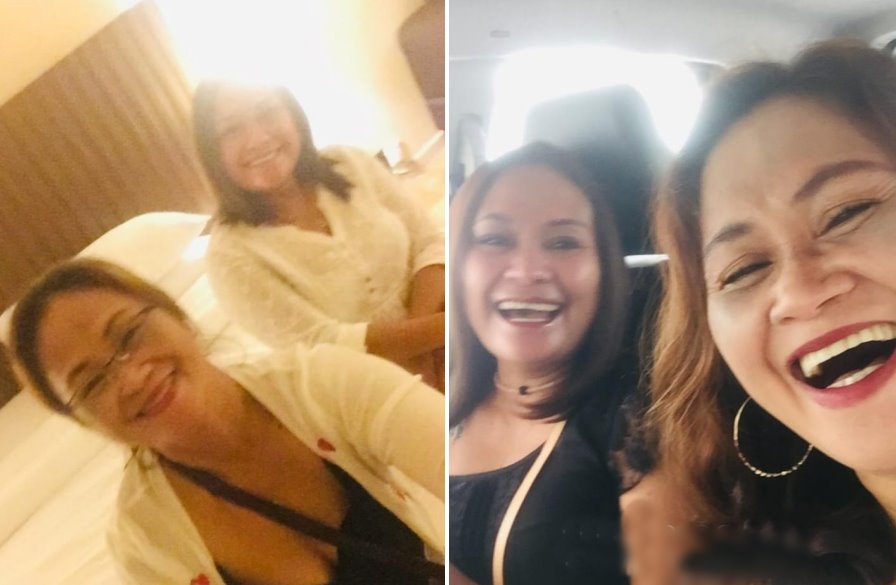 Lesson for all Domestic Helpers
She cannot ask for better employers and thanks the British family for treating her with respect. She hopes other housemaids will not allow themselves to be maltreated.
True enough, Emie was able to land the employer that she's been longing for after all those challenges in her first year in Dubai.
Emie's story is a lesson for all domestic workers and all employees. Make sure that you are aware of your rights and always act on your job within your rights. There is a law for domestic helpers in the UAE and it is important the we all learn to be knowledgeable about it.
"It does not mean that if you are a housemaid, you do not have any options or you cannot complain. You should be aware of your rights as the law will protect you." – Emie Rivera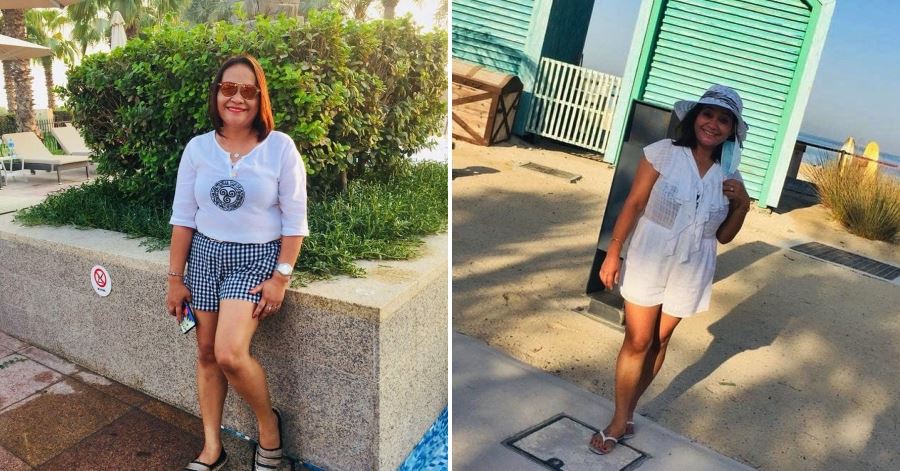 Chatting with Emie, we can sense that she is strong-willed and self-aware. She shows courage in confronting others if she feels that she is being maltreated. Thank you so much for sharing these important information about your life story as an OFW househelp, Emie! May you inspire more workers to stand up for themselves and to never settle for what you deserve!
Check out the video below for Emie's story: