Are you interested in working as a nurse in the UK? Do you know how that differs from having a nursing profession in the Philippines? This article details some of the key differences, including the salary, among others, as shared by an OFW nurse working in the UK.
Perhaps the most well-known difference between working as a nurse in both countries is the salary, but there are other key contrasts in other aspects as well, including work schedule, work load, bonuses, leaves, and more.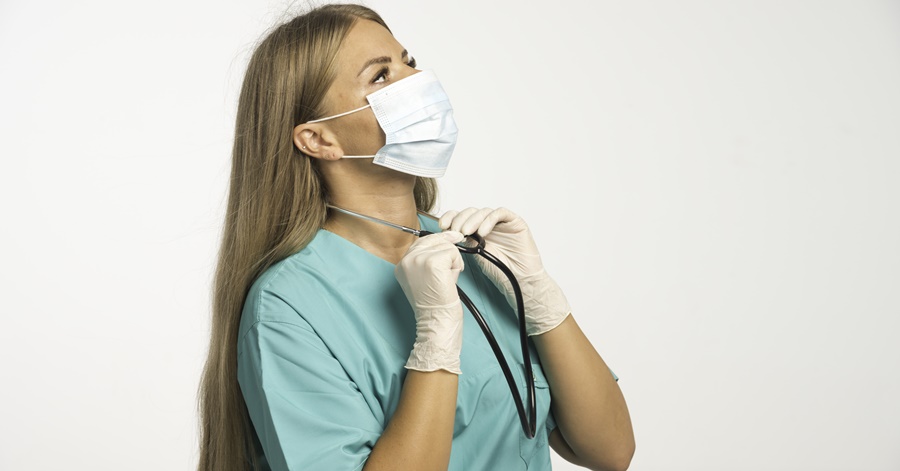 Disclaimer: The information posted here is based on the personal experiences shared by the OFW in the video below. Please let this post serve as a guide only. If you have specific questions, you may ask the OFW by commenting on their video on their accounts.
Working as a Nurse in the UK Compared to the Philippines
Vanessa Rifarial, a nurse working in the UK, shares how much nurses earn in the country, the expenses and other important information. In particular, she compares working in the Philippines and working in the UK. You can see the full video in the link below:
Comparing being a nurse in the Philippines and being a nurse in the UK.
Work or Duty Schedule
In the Philippines where she worked, her duty schedule is a 12 hour shift for 5 to 6 days a week. During that time, they are understaffed. She usually goes home tired. She spends the night eating dinner then going to sleep, then waking up again to go back to work.
In the UK you are only allowed to work 37.5 hours per week. So if you are working in the ward, that is usually a 12-hour shift, so basically, you only work three times a week. There's just one week in a month that you have to work four days, but the rest you only work thrice.
This is the reason why many nurses are able to travel to Europe or other parts of the world and basically enjoy their lives and have the luxury of time.
Workload
The nurse to patient ratio in the Philippines is 1 nurse to ward. This means that the number of patients you look after is equal to the number of patients a ward can handle.
In the UK, the nurse to patient ratio is 1 nurse is to 8 patients. That is, in fact, the maximum ratio, but it depends on a ward's bed capacity.
Also, in the Philippines, Vanessa says that if the doctor orders you to do something, you basically do everything related to that thing.
For example, you are in charge of filling up the medication sheet, but in the UK, the doctors are the ones doing that. All you have to do is sign and give it to the patients.
In the Philippines, you have to finish everything that the doctor ordered you within your shift. You shouldn't have any pending workload for the next shift. You can't go home if you don't finish it all.
In the UK, however, if your shift ends at 8 pm, you just endorse your pending work to the night shift nurse and they will do it for you.
Salary
According to her, this is the hottest topic, and she is seeing posts in social media that the salary of Filipino nurses is much higher than what it actually is.
Nurses in the Philippines, at least according to her experience, earn a meager 4,000 Philippine Pesos every 15 days for eight hour duties, or 7,000 to 8,000 every 15 days for 12-hour shifts. That is around 15,000 to 16,000 Philippine Pesos per month.
When she was still a probationary nurse, she was just earning 277 pesos per day.
Eventually, she realized that she needed to earn more so she can pursue her dreams, like starting a business or help her family. That's when she looked for opportunities for work abroad.
In the U.K., the salary of a band 5 registered nurse is equivalent to 1.6 million Philippine Pesos per year. However, this is just the gross income, and there are deductions.
Salary Deductions
Salary deductions and expenses include the following:
Income tax
Pension
PAYE
Rent
Electricity
Council Tax
Fresh/Drinking water bill
Dirty/Waste water
Groceries
WiFi / Phone bills
Transportation
Eat out, travel
Despite all these deductions, if you compare it with the salary in the Philippines, you will still earn much more in the U.K.
Annual, Holiday, Vacation Leaves
Vacation Leave
Based on her experience working in the Philippines, their allowed vacation leave in a year is 7 days.
In the U.K., you are allowed 7 weeks' annual vacation leave and that is paid by the employer. What this means is that you really have the opportunity to have work life balance.
Sick Leave
When it comes to sick leave, she was allowed 5 days of sick leave per year in the hospital he worked for in the Philippines. That means if you get admitted for more than 5 days, only those 5 days are paid leaves while the rest are not.
Where she works in the UK now, they have 7 sick leaves or episodes. For example, if in your first sick leave you have a fracture, then you'll have to be absent for 3 months. You will be paid for all those 3 months since that's counted as one episode or diagnosis.
Then, for example you get sick again, this time you have a skin infection and you have to be absent for two weeks. Those two weeks are also paid for because that is counted as just your second sick leave.
Maternity Leave
In the Philippines she got 3 months' maternity leave with pay.
In the UK, you are allowed to have one year maternity leave, depending on hospital policy with pay.
Overtime
In the UK, when you work overtime, or work during your day off, it is called bank shift. You can earn a lot especially if your bank shifts are during the weekends. For example, a 12 hour shift during Sunday will make you earn 200 pounds. That is equivalent to 13,000 pesos in just one day, however this isn't tax free. Tax is around 10 to 20 percent.
If you just work hard and work during bank shifts, you will really save lots of money.
Nursing Education
This is the one aspect where she thinks the Philippines has the edge over UK. That's because in the Philippines, you are trained to know everything.
The professors constantly remind you that when you work as a nurse, it's a matter of life and death, and that you need to take care of your license.
When you get the opportunity to work in the UK, you have an edge over other nurses. That's because your nursing experience is great.
Working in the UK
She mentioned that the process in being able to get into the UK and work as a nurse there is not a smooth sailing one. There's tons of work to do, and you will experience a lot of hardships and challenges, physically, mentally, emotional, spiritually and even financially.
You need to apply for an agency first, and then take the English exam. IELTS is quite difficult, but for her, the most difficult part is the writing part.
To prepare for the IELTS exam, you need to basically review your English elementary lessons, like subject-verb agreements and more.
You also need to take the CBT or the Computer Based Test. This is similar to taking the nursing board exam; it's a multiple choice test and there are drug computations but you can't use a calculator.
After all this, you will receive a decision letter from the NMC, or the Nursing and Midwifery Council. You will also have a document from the IOM or the International Organization for Migration.
Then, you will just wait for a UK visa. For all these processes, the agency will be there to help you.
Going to the UK, you need to bring the following:
Pocket money – you should have at least 200 to 300 pounds with you. She did this by exchanging peso money into pounds through her mom's Metrobank account.
Toiletries – buy toiletries that are good for a month, since the toiletries in the UK are not that expensive anyway.
Filipino foods – the first time you arrive in the UK you will be quite hungry. This is especially true now that you have to isolate yourself for 14 days after you reach the UK. Bring food for about 3 weeks' worth of consumption.
Pictures or photos – bring pictures of your family, friends, loved ones.
Clothes – this depends on what season you expect to arrive in the UK. For example, if you arrive during the winter season, bring thermal heat leggings, long sleeves, sweaters, etc.
Tabo – this funny advice from Vanessa is a practical one. You can't buy this in the UK, but it is an essential part of any Filipino bathroom. We're so used to using one, so why not bring that to the UK?
You will just have to keep your faith, trust God and endure through the process, and everything will be worth it. Pretty soon, you will find yourself living your dream and working as a nurse in the UK.