Do you want to work as a nurse in Norway? There are many reasons why you should consider doing so. While it is an expensive country, the standard of living there is one of the highest in the world. Also, the welfare benefits are unparalleled compared to most other places in the world.
Working as a nurse in Norway is particularly rewarding. Most nurses work in hospitals, but you can also work to provide healthcare services to municipalities through elderly care homes, nursing homes, mental health care, school healthcare and the like. If you are interested in this line of work, then this article provides tips for how to do so.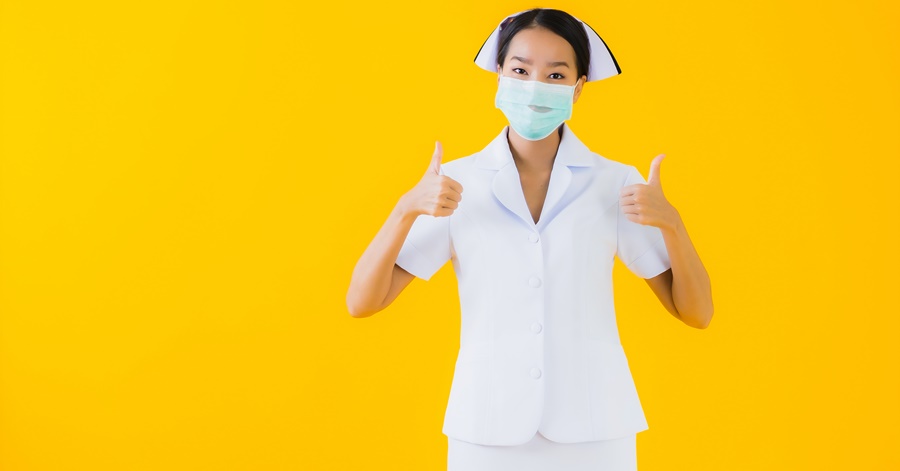 Disclaimer: The information posted here is based on the personal experiences shared by the OFW in the video below. Please let this post serve as a guide only. If you have specific questions, you may ask the OFW by commenting on their video on their accounts.
How to Work as a Nurse in Norway
The information provided below comes from the YouTube channel, Addo Selga Vlogs. The channel features an OFW nurse in Norway. Through this video, Addo shares some useful tips on how to work in Norway as a nurse, as well as the typical salary of a nurse. Click on the original video below for more information.
Why Work as a Nurse in Norway?
First of all, Norway needs lots and lots of nurses. Nurses have been in strong demand, especially now that there is a global health crisis, but even before. It has always been this way since.
In fact, many hospitals around the country want to double their number of healthcare assistants. The country also points out the nursing profession as facing the greatest labor shortage of all professions, according to a survey conducted by the government's welfare agency.
That said, Norway is looking for the most skilled nurses around the world, those that have a wide range of skills. The government acknowledges that nurses make hospitals and other healthcare institutions become so much more efficient.
Requirements to Work as a Nurse in Norway
Addo mentions that the following are the most important requirements you need to be able to work as a nurse in Norway:
You need to be a Registered Nurse
You need to be graduate of 4 year course as nurse in the Philippines
You need to have all the important documents related to your education, such as the Transcript of Records (TOR)
The language requirement. You need to learn the Norwegian language.
Learning the Norwegian Language
It is important to learn the Norwegian language, up to a high level of proficiency, before you can start working in the country. This is true in many other countries in the world. Even in Germany, when you want to work as a nurse there you have to learn their language.
Even if you work in the United Kingdom, you need to pass the IELTS or TOEFL. Filipinos know how to speak the language, but English is only our second language, and a certain level of high proficiency is needed so you can communicate in the best possible way in your workplace.
Learning Norwegian is necessary to enter the country's workforce system. To prove that you can communicate with the language, you need to pass the Kompentanse Norge, or the Norwegian language test.
In the video, he mentioned that the Norwegian language test is really hard. In fact, he said that he took the test three times before he finally passed it.
After taking the test, you will receive results that tell you if you belong to either of the four levels: A1, A2, B1 or B2. In order to work as a nurse in Norway, you have to reach the B2 level, the highest level of Norwegian.
B2 is a high level in the sense that it is what Norwegian high school students attain so that they can qualify for tertiary education. And so, if you want to enroll in a Norwegian university, you will first have to reach B2 as well.
Applying for a Nurse Career in Norway
When Addo applied for Norway back in the day, he didn't need the exam to get the license from the government to become an auxiliary nurse.
All he had to do that time was gather all important documents and send it to SAFT, a government agency that is responsible for providing licenses to various healthcare professionals including auxiliary nurses, nurses, doctors, dentists, etc.
Having a license is important because you need it in order to work as a registered nurse, or any other profession for that matter, in Norway. He mentioned that he is lucky that during their time they didn't have to take the Norwegian language test and get in to B2 level to get the license. But since 2016, it's harder now to get that license because you have to pass that exam and he said that it's really hard.
In his case, as mentioned previously, he had to take the exam three times to pass B2.
So what level of proficiency in the Norwegian language do you have when you reach B2? Well, in the case of Addo, he said that he can't really say that he is already fluent in Norwegian. He can understand most of what the locals are saying, he can understand majority of the words, he can hold a conversation but there are many words that he can't understand.
The problem is that just like in the Philippines, there are many dialects. But unlike in the Philippines where we have many languages, in Norwegian even if they have many dialects they still understand each other.
Learning the Norwegian Language
If you are interested in working as a nurse in Norway, then it really must be emphasized that you learn the language. There are many ways to do so, and what he does is mostly read books and watch tutorials online through YouTube.
The following is an example of a YouTube channel containing basic Norwegian lessons:
He mentioned that he first went to Norway through a student visa for one year. All he did there was learn Norwegian. After that, he was given 6 months to find work in the country, which he did.
During that period of one and a half years, he was able to study Norwegian and find work, and he has been working and living there ever since.
Permanent Residency
After 3 years of working in Norway, he applied for permanent residency. It was approved then, and now, he is a permanent resident. That means he doesn't have to reapply for a working visa every time.
That also means that if he loses a job and becomes jobless, the country can't kick him out that easily.
After achieving permanent residency, he said that he's found stability in Norway. Now, he can stay as long as he wants and can, and he wants to do so because the country is beautiful.
Why Norway is Beautiful
There are many reasons why he chose to become stable in Norway, and one of those reasons is that it's a country with a really high standard of living.
But when people say Norway is beautiful, they really mean it. Norway is blessed with jaw dropping sceneries, including ancient forests, meadows, glaciers, quaint villages, valleys, scenic fjords and more.
In fact, if you look at his other videos in his YouTube channel, he features some really amazing tourist destinations that are quite stunning.
Applying in Norway
To those who are aspiring to work in Norway, the most important thing is to learn the language. That has been stressed a lot in this article, but that is the main message of the video.
In his opinion, it's a really difficult language, and spending a year through student visa to learn it wasn't enough. However, there are many ways to learn better, and even if you are still in the Philippines, you can probably enroll in agencies or schools where you can learn any European language.
After learning Norwegian, then you can actually apply for a job online. If you are interested to learn more about applying a license and how to apply, then you can message him directly through his channel.
Salary of a Nurse in Norway
So how much does a nurse earn in Norway? He mentioned by showing relevant documents that he is earning 348,700 krones per year. As of the time of this writing, that is equivalent to 1,898,000 Philippine Pesos.
Dividing that by 12, you get a monthly gross rate of 158,150 Philippines.
Of course, that doesn't include the expenses. Also, this conversion depends on the exchange rate and currently the exchange rate is low because Norway has an oil crisis.
One of the cons though is that the tax is really high. However, the advantages outweigh the disadvantages.
Here are some of the advantages of living in Norway as pointed out in the video:
It is a rich country, and so the standard of living is quite high.
You will feel safe and secure because there is virtually no crime.
It is a cold country and to some, it is a good thing.
It is beautiful with all its sceneries.
It offers lots of opportunities.
It has amazing social benefits.
Emphasizing a little bit more about the last point, there are many benefits that you can only get in Norway that you can't get elsewhere.
Here's an example: For women when they get pregnant, they don't have to go to work for the duration of their pregnancy and even after the child is born, but still they get fully paid salaries. Even the dad has that benefit for a shorter period of time.
There you have it. These are some of the useful tips you need to learn before working as a nurse in Norway. I hope you picked some valuable information.