Financial literacy is a skill that everyone needs to develop in order to make informed financial decisions. It involves knowing how money works, what you can do with it, how much you need and where to get it from. In today's connected world, the importance of financial literacy has never been greater for OFWs. As technology has made this easier for migrants who want to send money home but don't know how much (or even if) they can afford it, there's also been more opportunity for scammers and fraudsters who prey on those same vulnerabilities.
Because of this new dynamic, OFWs have a huge opportunity when they work abroad: they can take advantage of their financial literacy skills by setting up safe ways of sending money home so that their families can benefit from them while staying safe themselves!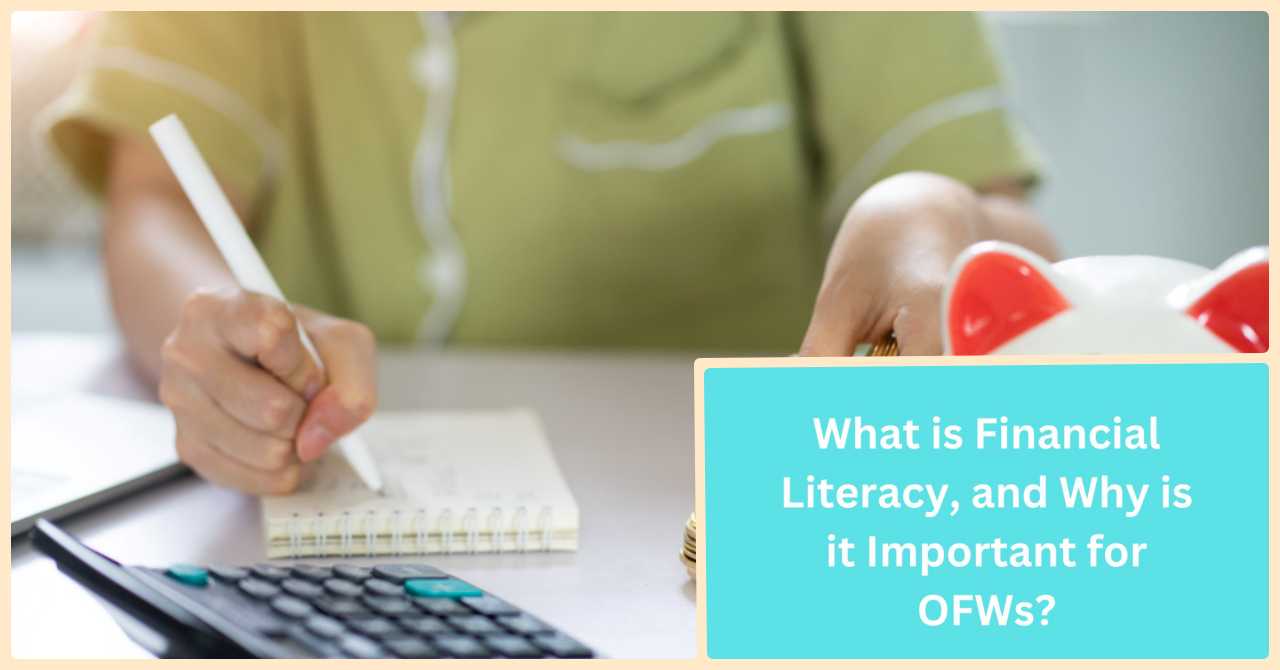 Financial Literacy in the Philippines
The mindset of Filipinos when it comes to receiving salaries is that once they have received their salaries, they immediately spend them before they save anything. If there's none left, then there's nothing saved.
A survey conducted by Philam Life revealed that the majority (96%) Filipinos are worried about their own health and are prepared to pay for medical bills in case they get sick. However, only 16 percent of them are prepared to pay for critical illness treatment.
The rising number of senior-dependents and retirees relying on their children for financial support is a result of the lack of financial education in the country.
Financial planning can help individuals become more responsible with their money. It teaches them how to manage their finances and keep track of their goals.
Financial planning can help individuals set short- and long-term goals. The former involves paying for basic needs, such as food and shelter, while the latter involves saving for a rainy day. Medium-term objectives are those that are aimed at getting a house or car in one to five years, while long-term goals are those that are more challenging.
The financial industry also suggests that Filipinos start saving first to address the country's growing demand for investments.
What is Financial Literacy?
The terms financial literacy and financial knowledge are often interchangeably used in both popular media and formal literature. There are many definitions of financial literacy, but one thing is clear: Everything related to money revolves around knowledge.
According to Mandell (2009), financial literacy is a skill people can use to manage their money effectively for their lifetime. Huston (2010) mentions that financial literacy combines use and understanding. Having a good understanding of personal finance can help people make informed decisions about their finances.
Meanwhile, Hastings et al. (2013) state that financial literacy is a set of skills that people should have to make informed decisions when it comes to their financial situation. These include knowledge of various financial products and concepts such as inflation, diversification, and compounding.
The Philippines has a high level of financial inequality, poverty, debt and consumer loans. As such, there is a great need for Filipinos, including OFWs to be financially literate. This is not only for them to be able to manage their personal finances but also for them to make informed decisions about financial products and services they use.
People who are financially literate are more likely to accumulate wealth and have better money management habits. They understand that saving money is important and, when possible, avoid using credit cards. When they do borrow money, they pay off the loan according to their repayment schedule and are less likely to take out a high-cost loan. They also look for opportunities such as a refinance when it makes sense for them – for example, if there has been an interest rate drop or inflation increase since their last mortgage payment.
Is financial education the cure for poor financial decisions?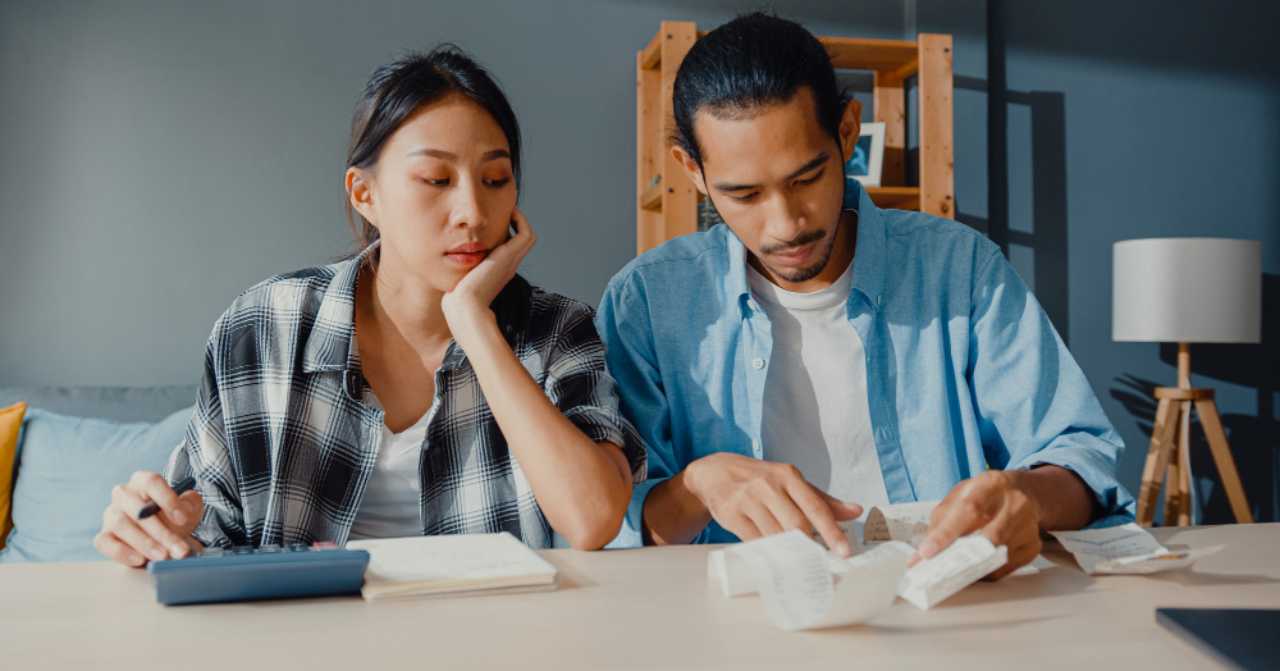 Having a good understanding of financial literacy can help people make better decisions when it comes to their financial futures. According to studies, low levels of financial literacy can lead to various negative effects, such as lower asset accumulation rates and stock market participation.
One of the most important factors that people can consider when it comes to improving their personal and societal welfare is savings. According to studies, high savings rates can help people maintain their personal consumption patterns and finance productive investments.
Despite the availability of financial education, poor financial practices still remain a problem. This is why people must be taught the best way to save and protect their money. Although saving is commonly taught in schools, policymakers should also consider teaching people how to pay off their debts.
In the Philippines, the government has been trying to address the issue of debts by implementing various measures. One of these is by providing low-interest loans to small and micro-enterprises.
Benefits of Financial Literacy
Financial literacy is an essential tool for everyone, whether you are a student or an OFW. It helps people make better decisions about their finances, plan for the future and save money.
Financial literacy also helps avoid scams such as those from pyramid schemes that promise easy money with little effort but in reality lead to financial ruin.
Here are other benefits of achieving financial literacy among Filipinos:
Having a deeper understanding of how to achieve financial goals.
Control improvements lead to cost savings.
Effective financial and debt administration
Money-related stress and anxiety are reduced.
Having the ability to make more educated financial decisions.
There is an upsurge in ethical decision-making around insurance, loans, investments, and credit card usage.
A properly organized budget is essential.
Becoming financially literate does not happen overnight. Moreover, the road to financial independence is often a bumpy one. We all have our own stories of financial blunders, but it is important to never give up—financial literacy is an essential skill for anyone who wants to live the life of their dreams. For OFWs, this means being able to provide for their families, pay off debts and save for the future. But the most crucial step you can take is to start preparing for your financial future, no matter where you are in the world. From taking out an insurance plan to making sure your finances are in order before you leave for work, there are plenty of things that you can do today to ensure a secure tomorrow.
Why is Financial Literacy Important for OFWs?
Financial literacy is important for OFWs because they are often away from their families and do not have access to the same financial resources as they would if they were in the Philippines. They may be new to a country, language and culture with limited knowledge of how things work here. OFWs are also vulnerable to scams because they don't know how to spot them or what questions to ask when someone approaches them about an investment opportunity.
OFWs don't only represent themselves in society, but also their families. Oftentimes the OFW family member is the one who earns the most money in the family, so their financial decisions can have major effects on their loved ones. They may be sending money home to support ailing parents or siblings, as well as helping out with expenses for school or college tuition. It's essential that OFWs learn how to manage their money effectively so they can send back more than they take out of the country. Thus, it is safe to say that if there's someone who ought to have a good grasp of personal finance, it's an OFW. Their decisions can have a huge impact on their families, so it's important that they are well-informed about finances.
The following are some of the things that OFWs can do to improve their financial literacy and make better financial decisions:
1. Set a budget and stick to it
2. Avoid unnecessary expenses that can drain your savings
3. Save regularly and invest in your future
4. Learn how to use credit cards wisely
5. Get insurance
6. Don't be afraid to ask for help if you need it
Financial literacy is all about knowing the basics of financial management and making informed financial decisions.
Financial literacy is all about knowing the basics of financial management and making informed financial decisions. It's important for everyone, especially OFWs who are often in a foreign country and may not have access to the same financial services as locals. Financial literacy aims to help you make better decisions about your money, hopefully saving more by staying out of debt or spending less on interest payments.
OFWs Financial Literacy with OWWA
As part of its commitment to serving overseas Filipino workers (OFWs) from all over the world, the Philippine government has made important modifications as to the content of the mandatory seminars provided by the Overseas Workers Welfare Administration (OWWA).
Last December 18 (Tuesday), Labour Secretary Silvestre Bello III shared that the government has strengthened its initiatives on financial literacy for OFWs by integrating finance and investment topics in all OFW pre-departure briefings.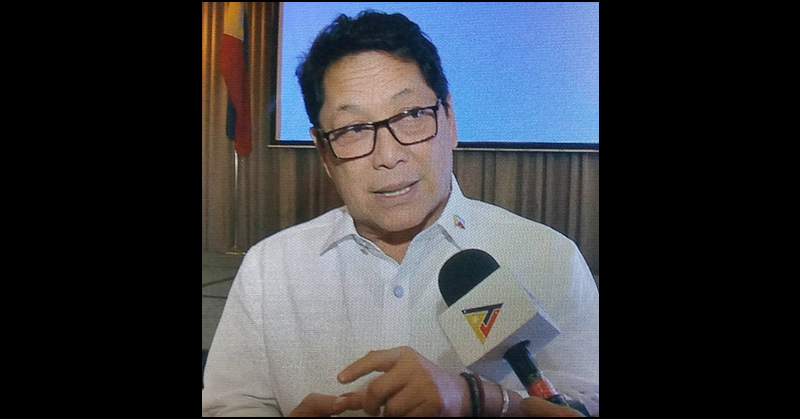 OFW Financial Literacy Initiatives Strengthened by Gov't
The decision aims to cultivate a culture of saving among whom we consider our "modern-day heroes" and to help them better manage their earnings from abroad, as shared in a report by the Philippine News Agency.
Speaking about the financial contributions of the OFW sector on the economy at the National Forum on Migration and International Migrants' Day celebration, Philippine Migrants Rights Watch chief Carmelita Nuqui pointed out that the total remittances brought in by the OFW sector in September alone reached USD 1.3 billion.
Citing the above information, Nuqui stated that OFWs have been instrumental to the Philippine economy's development through their remittances. And while these figures are without a doubt important, there are also plenty of concerns to be addressed because of this.
Nuqui revealed that during the informal interactions they've had with various OFW communities overseas, they have learned that since a large portion of the OFW's earnings are being remitted back home to their respective families, not much is left for them which, as a result, leads to them resorting to loans and incurring debts. This situation worsens over time, and eventually forces the OFW to come back home earlier or stay longer in their host countries than they intended.
Picking from where Nuqui left off, Bello acknowledged that it is part of their department's duties to oversee the welfare and interests of all OFWs. The assistance by which the labour department offers the OFW community must also cover the education for managing their finances better.
Other than the PDAO-integrated financial literacy initiatives, the government also established an overseas Filipino bank early this year to cater to the special needs of Filipino migrants from all over the world.
Summary
Financial literacy is an important part of financial management, and it's especially important for OFWs. Financial literacy helps us make informed decisions about our money and can help us avoid problems like debt or having an emergency fund when we need it most.
And while mistakes are inevitable, being aware of what you're doing with your money and why can help you avoid common pitfalls. If you want to improve your financial literacy, you may find it helpful to talk to a financial professional. A financial advisor can help you set goals, manage your money and make informed decisions that will help you reach those goals. It doesn't have to be a daunting process; just take it one step at a time.
READ NEXT: Are OFWs Rich? The Truth about OFW Salary and Finances