Many OFWs dream of returning home and starting their own business, but many find that the high cost of setting up a business is beyond their means. Franchising offers an alternative way to return home and start a business without having to invest capital in equipment or inventory.
If you're looking to buy a franchise, it's important to consider the pros and cons of franchising. Franchises offer many benefits, including training and support from an established brand, but they also have hidden costs that are often not apparent at first glance. We've gathered some of the most important questions you should ask before buying a franchise below: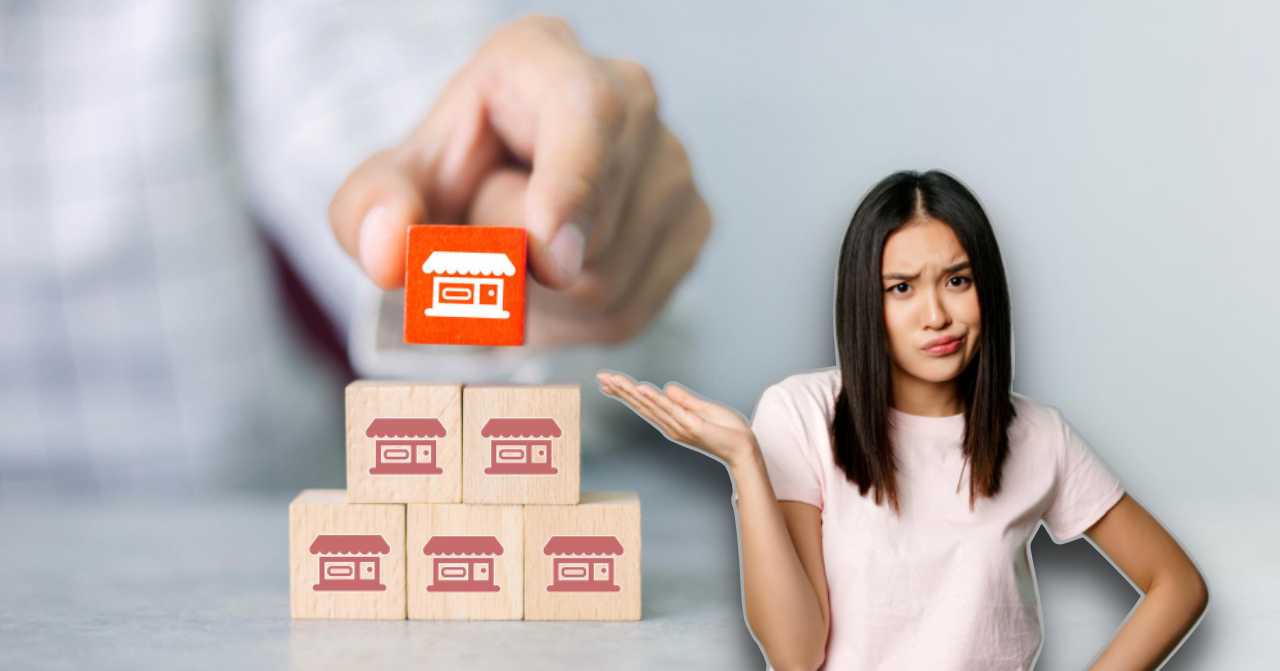 1. What is franchising?
Franchising is a business model where a company grants the rights to run a business (or chain of businesses) within its brand and trademark. In return for paying a fee and agreeing to certain standards, franchisees are granted the right to use the company's name, logo, and other aspects of its brand identity.
For someone who doesn't have the money or experience to open a business, franchising can be an attractive option. It allows someone passionate about their industry to get into the world of entrepreneurship without worrying about all the nitty-gritty details like designing a logo or marketing their company. The most important thing for potential franchisees to remember is that you are buying not just the rights to use the brand's name, but also its reputation and customer base. If you open a business that fails, it will reflect poorly on the franchisor's image and could hurt future sales.
2. Why should you start a business?
It can take a lot of effort and planning to establish a business. This step can be very risky and challenging for everyone. Having the necessary capital and faith in the business idea are some of the factors that will determine if it will work.
If you are an overseas Filipino working in the Philippines, then this might be the time to consider starting a balikbayan business. Having enough money to meet your family's needs has always been a motivating factor for you. Having your own business will allow you to earn an unlimited amount of money and secure your family's future.
Even if you are not able to spend time with your family, you can still earn money by working from home. If you are good at cooking and preparing food, then you might want to start a food cart business. This type of business idea has been proven to be a successful balikbayan business idea due to the Filipinos' love for food.
Apart from being able to work flexible hours, having your own business can also provide you with a more satisfying lifestyle. If you are tired of the traditional 9-to-5 schedule, then this is the time to start a new lifestyle.
3. Where to get cash for unforeseen operating expenses?
In the Philippines, it is inevitable that there will be unexpected expenses. However, it is also important to plan ahead and address these expenses. Having a stable financial state is very important when it comes to starting a business in the country.
One of the most important factors that a business owner should consider when it comes to establishing a financial cushion is having a contingency fund. This will allow him or her to avoid using borrowed money to pay for unforeseen expenses.
High credit scores can also help a business owner secure a loan. Banks will typically trust a business owner with a high credit rating because they have been able to use their skills in dealing with money efficiently.
High credit scores can also help a business owner secure a loan. It can lower the interest rate you pay on the money you borrow. Another important factor a business owner should consider is having a budget that includes a set aside for unexpected expenses. This will allow him or her to set aside a certain percentage of the monthly revenue that will be used to pay for these expenses.
4. Why should you choose franchising?
Franchising is the most sought-after off-balikbayan business in the Philippines. Because of the proven success of franchising as a business concept, it is one of the realistic options for OFWs to secure a consistent stream of income without fear of failure.
There are several franchise opportunities available on the market, and you may choose one that corresponds to your area of expertise or the type of business in which you are most interested. Accessibility is what distinguishes franchising from other company strategies.
You can select which brand to franchise with a specified amount of money for the first investment, and you can begin immediately after meeting all of the necessary requirements and submitting all of the necessary documentation. Franchising, like any other business, requires a significant degree of responsibility. Before starting this balikbayan business in the Philippines, it is critical to undertake significant research and study on pertinent concerns and informational concepts.
Investing in a franchise may be challenging and time-consuming, but nothing beats seeing the rewards on your investment as you work and sacrifice. Franchising is a terrific investment since it has the most potential for growth and prosperity.
5. How to ensure franchising success?
Any balikbayan business in the Philippines is fraught with danger, but it is manageable. A franchisor can help you make decisions about your franchising journey to ensure a smooth flow and avoid blunders.
While there is no standard recipe for ensuring the success of your franchise business, there are several steps you can take to get there. One of these is having enough money. Indicate how much money you are willing to commit as well as how much you have set aside for eventualities.
You must also follow the system of the franchise business you have chosen. This includes safeguarding your investment, your fellow franchisees, and the brand. Please follow the franchise agreement to prevent jeopardizing your franchise, which could result in termination; we do not want this to happen.
Be enthusiastic about your new venture, but don't neglect your family. Customer service is a critical component of establishing a successful balikbayan business in the Philippines. Smile and show your customers that you like serving them.
Whatever balikbayan enterprise you want to start in the Philippines, you must first do your share. Proceed with caution. Study hard and undertake some essential research to help you decide which business to start.
To establish whether or whether this business is viable in your area or where you intend to start it, you must first undertake market research. Market research addresses the 5Ws: who, what, when, where, and why.
After you have acquired all of the necessary information to assess, you may create your business strategy. This will lead you to the next stage of your business enterprise. It does not have to be difficult. It will serve as the foundation for your enterprise, and as such, it must be treated with care.
The legal requirements for establishing a company are another critical aspect of business that should not be overlooked. To avoid penalties, you must observe and adhere to the specified rules while forming a corporation.
6. What are the pros and cons of franchising?
Here are the top pros and cons of franchising, which could help you decide if franchise ownership is right for you.
Pros:
You'll have a system to follow, which means you can be sure that your business will run smoothly and successfully.
You don't have to start your own company from scratch. You can get help with things like marketing, accounting, and operations.
Franchising is a great way to get your business up and running. You can focus on growing your business instead of spending all your time doing paperwork, hiring employees, and finding locations for your store.
You'll be able to leverage the experience of other franchisees. You can learn from them and benefit from their mistakes.
You'll have access to resources that can help you grow your business. You can use these resources for free, such as marketing and advertising materials.
Cons:
Franchisees aren't owners of the company; they're just licensees who are using its brand name in exchange for royalties and ongoing support from the parent company (more on this later). This means that they don't actually own any part of it—they can't sell their franchise or pass it down in their wills if they want to retire early or leave the country permanently (though some franchise agreements allow voluntary buyouts).
Franchisees are also subject to the parent company's policies and procedures. These can include everything from how you run your business (for example, you might have to follow certain sales quotas) to what kind of uniforms employees wear on the job (or whether they're allowed to have piercings).
The parent company may require franchisees to work with specific vendors for things like food supplies or technology equipment.
7. Franchising vs Business Start-up: Cost Comparison
It is important to note that while start-up costs vary depending on the industry, franchising allows you to avoid many of these costs. Franchise companies provide a turnkey business solution and will often cover:
Franchise Fees
Equipment and Supplies
Marketing/Advertising
Training (if necessary)
8. What are the most profitable franchises worldwide?
There are a lot of franchises you can choose from. But there's one type, in particular, that's proven to be the most profitable over time:
Fast food restaurants
Retail businesses (i.e., clothing stores, home goods stores)
Automotive companies (including dealerships and car repair shops)
There are also franchises in other industries that have been around for a while and will continue to make money for many years. These include:
Medical services such as dentist offices and medical clinics
Restaurants such as pizza parlors, fast food restaurants and coffee shops
9. How to assess a franchise
Before investing in a franchise, you'll want to ensure it's a good fit for you. Here are some steps to take:
Make sure the business model makes sense for your life and background. Do some research on the industry and be sure that it's an industry that interests you.
Check the franchisor's financials if possible. This will give you an idea of their viability as an organization and whether or not their success can be replicated across other locations. It can also give insight into what kind of training resources they offer and how much support they provide once the franchisee has purchased a location.
Ask for references from existing franchisees—and check them out! You want someone who is happy with their decision to become part of this system and has been successful; if they're not happy (or are unhappy), then chances are high that things aren't going well at other locations either.
10. Crucial questions to ask a franchisor
What is the franchise fee? It's one of the first questions you should ask any franchisor. This fee is a one-time payment that a franchisor requires from you in order to have exclusive rights to their brand and their business model in your area. The amount can vary widely depending on what kind of franchise you're looking at, so be sure to do your research before deciding which franchise is right for you.
How much does it cost to become a franchisee? Almost every franchisor will require an initial investment from its new owners, but this figure varies greatly depending on what kind of business model they offer and how many locations are already operating under their brand name. Some franchisors also require ongoing fees for things like processing online orders or advertising in local papers — these costs may vary based on your location as well as how much traffic comes through each month (and whether or not those customers are located nearby).
What is the royalty rate? As part of becoming an authorized representative for this particular company's products or services, you will be required by contract to pay them some percentage of all transactions made under your name — this number could range anywhere between 1%–5%, depending on factors like overhead costs associated with running an international operation versus just operating locally within one city or region; size/type(s) involved; product mix sold; etcetera.
How much time will it take? Some franchisors require that you dedicate at least 40 hours per week to their business, while others allow you to run a "part-time" operation in addition to holding down another full-time job. You might also have some role in helping your new company develop new products or services — this could include anything from brainstorming with the executives on how they can increase sales in certain areas of their market(s) (and what types of incentives would be best suited for each), to providing feedback on prototype designs before they go into production.
11. Where to get financing
You'll need to consider different types of financing when buying a franchise. Here are some of your options:
Bank financing. Banks offer the most traditional type of financing, but they can be difficult to work with and will require you to meet certain qualifications (like having a steady income).
Credit unions. These financial institutions can also help obtain funding for your new business, but they're typically more flexible than banks regarding approval standards and loan terms. In addition, since credit unions, aren't-for-profit organizations, the interest rates on their loans tend to be lower than those offered by big banks—saving you money on interest payments throughout your loan(s) life span.
Personal loan from family members or friends. Suppose you have someone who trusts that you'll pay them back (and has enough money). In that case, this is one way for them (or another person) to show support for what would otherwise be considered an unwise investment decision: starting up a franchise operation!
Consider these factors before buying a franchise.
Before you take the plunge and sign a franchise agreement, it's important to consider these factors:
The cost of ownership. A franchise can cost anywhere from Php 50,000 to Php 2 million. The initial franchise fee usually ranges from Php 50,000 to Php 500,000. This is just a one-time payment and covers training and other start-up costs. You may also have to pay an additional royalty fee every month or quarter based on a percentage of sales or revenue. You'll also have to consider ongoing costs like royalties and marketing expenses. When comparing franchises, ensure you understand exactly what those fees are going toward and how much money they will add over time (because being an entrepreneur isn't cheap). The most profitable franchises typically have lower startup costs than their competitors because they've already established themselves as successful businesses with a solid brand name (for example, McDonald's).
Franchising vs. starting your own business from scratch. One of the biggest advantages of franchising is that it allows you to buy into someone else's success story—you can use their model as a template while still having room for innovation within your territory or market niche. This means that if you choose wisely which franchise fits best with your goals and skillset, the odds are good that it will succeed despite any challenges along the way.
Final Thoughts
Franchising may be your best bet if you want to make money with your passion. Franchises are not only profitable but also allow you to become an entrepreneur and build something for yourself. So what are you waiting for? If you've got the right skill set and a passion for business, then you should definitely consider franchising as an option.
READ NEXT: 7 Business Ideas for OFWs to Invest In