Working in Singapore is great for a number of reasons. If you're ready to find work in the country, but don't know where to start, then this resource may be for you.
Once you've prepared your credentials, your financial necessities, and are now ready to start that long but fruitful process of finding a job in Singapore, it is important that you know the first few steps. These steps will be shared to you through in the subsequent portions of this page.
Disclaimer: The information posted here is based on the personal experiences shared by the OFWs in the video below. Please let this post serve as a guide only. If you have specific questions, you may ask the OFWs by commenting on their videos on their accounts.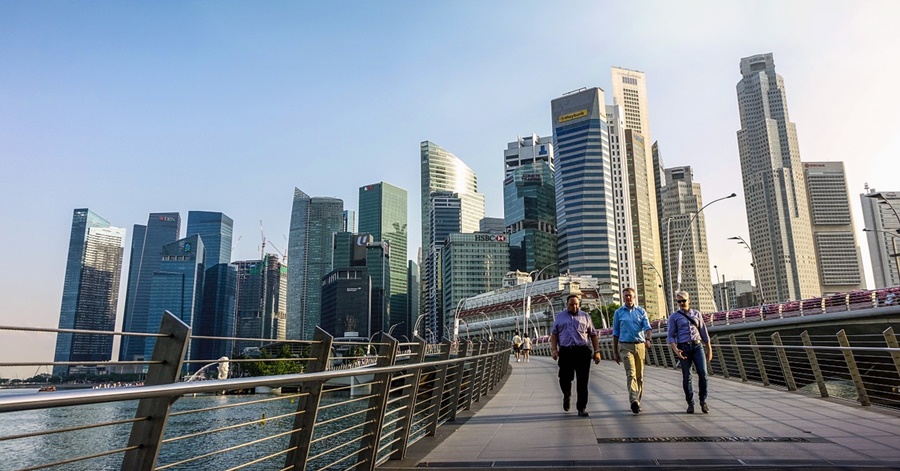 The Best Way to Find a Job in Singapore
OFW YouTuber Francis Alex shares the following information through his YouTube video entitled "Paano Makahanap ng Trabaho sa Singapore? OFW Tips." You can watch the full video, or read the summary in this article, below:
Work Experience
According to Francis Alex, it is really important that you have work experience equivalent to the job you are planning to have in Singapore.
The talents in Singapore are becoming more and more competitive. You need that edge of experience in order to compete with other applicants.
You should have at least 2 – 3 years of work in the Philippines.
You're not the only foreigner applying for a job in Singapore, and the country has a quota for foreigners.
Number 1: Walk-in Application
With your experience on hand, go to several companies in Singapore and submit your resumes.
Just remember that the experience of finding a job may not be as smooth as compared to other countries, mainly because the competition is really tough. Everyone wants to work in one of the best countries in the world.
Number 2: Apply Through a Recruitment Agency
You need to do some research regarding the agency. Make sure it's a legitimate agency.
Number 3: Referral
Francis Alex says that for him, this is the best way to find a job in Singapore. You already have a friend working in Singapore, and if his work is aligned with your work, then he can refer you to his bosses.
If someone referred you, there is a greater chance that they will prioritize you over other applicants for that job position.
Number 4: Tips During the Interview
Review possible interview questions – there are many interview questions available online which you can study and answer prior to actual job interviews.
YouTube is a great resource. You will find videos that share tips on how to ace job interviews, how to get confident.
You can also create your own practice questions.
One common question is: "Tell me something about yourself."
From that particular question alone, there are tons of resources online on how to answer that properly.
When the interviewer asks this question, respond with an answer that markets your skills and capabilities.
You're not doing that to brag; there is a way to market yourself properly. You need to train well. Write your answers on a piece of paper and familiarize them.
Tell them a list of your accomplishments.
If you have a graduate degree, tell them about it. It might help.
Share your awards.
Even if these details are listed on your resume, you still need to share them. Don't say, "as you can see on my resume."
They know that it's on your resume, they just want to see how you present yourself. How you communicate.
Number 5: Have the Right Mindset
Francis Alex reminds applicants to expect that there will be many challenges during your application process.
When you're already in Singapore looking for a job, expect that there will be days when you won't have any scheduled interviews.
There you have it. While looking for a job in Singapore is challenging, just remember that all good things are difficult to achieve. The competition is tough, but the rewards are high.