Singapore is one of the premiere job hunting destinations in the South East Asian region. Despite the authoritarian society and the rules that residents and expatriates have to follow, the prospect of a great salary overshadows the challenges that they have to hurdle in relocating and adapting to the new societal rules.
20 Things to know about Singapore
Job hunters would have a field day in looking for openings in banking and finance, biomedical sciences, chemicals and oil industries, communications and media, electronics and precision engineering, information technology services and maritime services.
The average number of working hours for employees is 44 hours per week but there certainly instances when employers would require some of their employees to do paid overtime work. Work is usually from Monday to Friday though there are some industries which stay open on Saturdays. Sundays are usually off days and can be spent in any of the many tourist attractions in the city state.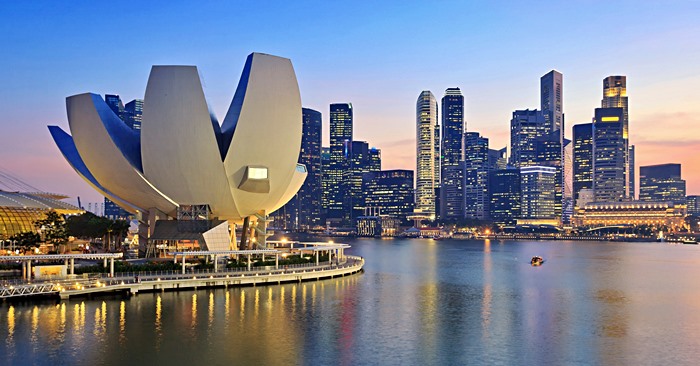 Guide to Finding a Job in Singapore
Finding employment in Singapore is not that difficult. In fact, you do not even have to be in Singapore to apply for a job. Most companies have online presences that allow job hunters to submit their credentials online. Human resource officers have a great time sorting through various applications to get the best person available.
Organizational application requirements vary but generally drop in and onsite applications should entail the submission of an updated curriculum vitae. Offshore applications usually rely on the online application forms available in the company websites.
Getting Legal Work in Singapore
We all know the stringent rules pertaining to employment in Singapore. You do not try to work without the proper documentation otherwise you risk punishment and possible blacklisting.
In order to get legal work in Singapore, you must first apply for a working visa. In Singapore, the working visa is known as the Employment Pass (also known as EP or E-Pass). Technicians and other trade specialists would have to apply for an S-pass (I surmise it is for Specialist Pass). The process is basically the same and entails the same requirements.
In order for a foreigner to obtain an EP, he must have an outstanding offer of a monthly salary of no less than S$3,600. He should also have any one of the following: a degree diploma from an accredited and reputable university or learning institution, professional qualifications (licenses and trainings), specialist trainings and work related experiences relevant to the job.
Singapore also has a Ministry of Manpower which oversees the application of foreign workers. Among the factors that the MOM takes into consideration when approving the EP application include the following: age of the applicant, salary offer, roles and responsibilities of the job, company reputation, the company's paid up capital and the applicant's current citizenship. It is also no guarantee that if you have a recognized and accredited educational qualification that an EP would be automatically granted to you. Relevant experience and other qualifications are also considered.
Required Documents for Submission
An applicant for an employment pass must prepare the following documents for submission to the Ministry of Manpower:
An updated curriculum vitae or resume stating your verifiable educational and employment history.
Photocopied certificates of pertinent documents such as diploma and work employment records and if possible work testimonials.
Photocopied personal page of your passport
Recent photograph of the applicant
It is important to note that all documents must be in English. Should your documents be in a foreign language, it is advised to have it translated by an accredited and official translation service in Singapore.
Processing
Once you have satisfied the minimum requirements set by the MOM and you have submitted the required documentations, you have to wait for seven days to a maximum of three weeks in order for you to find out if your application is approved or denied.
If there are additional documents needed to be submitted, you would have to wait for another period before your application can be reviewed. So it is quite important that your application documents would be complete before submitting it in order to avoid delays.
Should your EP be granted by the MOM, you will receive an In-Principle-Approval letter (IPA) which is valid for six months upon the time of approval. After you receive the IPA, you will then have to set an appointment for the issuance of the EP card.
Before you get your EP card issued, you would have to present the following documents for verification purposes: a copy of the IPA letter, a recently taken passport-sized photograph, your passport with your entry embarkation cards and a medical examination report. You can have your medical exam taken by an accredited Singapore health institution which usually gives results from one to two days.
Final Say
If you believe that you can adapt to the Singaporean culture and the work place environment that is both challenging and satisfying, then why not take a chance at Singapore.
You might just be fulfilled much better by the environment and the financial remuneration is not bad either. You just need to remember that the cost of living in Singapore might be higher than those of its neighboring countries. But the opportunities for expansion and growth is undeniably high.
Why not take the plunge? Just remember the Dos and Don'ts in Singapore and you'll be able to assimilate as quickly as you need.