As the UK continues to hire nurses from other countries to aid in the healthcare shortage, the same can be said about its engineering and manufacturing industries. If you are an engineer, then your skills are much needed, as this sector is facing a shortage caused by a number of factors, including an ageing workforce and economic issues.
Also Read: 5 Things to Expect Before Becoming an OFW in the UK
Some of the types of engineers in the UK include civil engineer, electrical engineer, mechanical engineer, design engineer and production engineer. According to some estimates, the UK needs 200,000 more skilled engineers until the year 2024. If you are an engineering graduate with experience working in the Philippines, then this may be the opportunity waiting for you.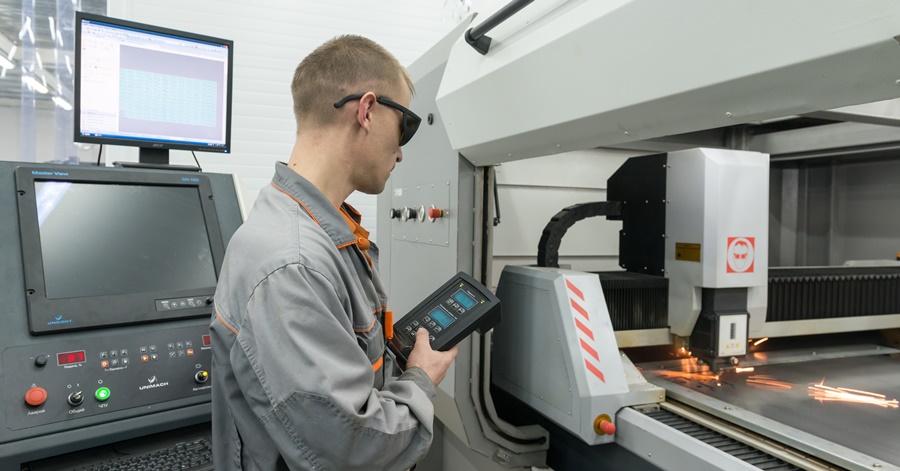 Disclaimer: The information posted here is based on the personal experiences shared by the OFW in the video below. Please let this post serve as a guide only. If you have specific questions, you may ask the OFW by commenting on their video on their accounts.
How an Engineer in the Philippines Found a Job in UK
In this article, we'll focus on the experiences of an engineer who decided to get a job in the UK, and how he obtained it through sheer hard work, perseverance and dedication. The full testimony, along with some tips, can be seen in a YouTube video from a channel called "Inhinyerong OFW." You can watch the full video below, as well as check out the other content in his channel:
As mentioned in the first parts of the video, the vlogger is a process integration engineer. Before getting this job in the UK, he worked as an engineer in the Philippines that required a similar set of skills.
He shares in the video that there are several steps you need to take in order to land a job as an engineer in the UK. The first step is, of course, finding a job. To many, this is the hardest step because it requires a lot of patience and hope that eventually, you will come across the ideal job based on your skills and circumstance.
Finding a Job
Before you prepare any documents, such as updating your resume and rummaging through relevant certificates, you should find a job first.
So why did the vlogger decided to find a job in the first place? Well, he was determined to get a new one because he figured his salary in the Philippines is no longer enough to support a family.
Well, his work at Texas Instruments in the Philippines means he has a pretty decent salary, at least compared to many other competing companies. However, he somehow knew that the income he is getting only works if one is single and not married. That's why he decided to find a new job.
He first tried using phone apps designed for job hunting. These apps are the following:
There are many other similar apps that you can find through the app store or through Google recommendations, but he specifically suggests using these apps because there are a lot of jobs listed in there.
It wasn't easy for him, though. He had a hard time looking for a job that was specifically similar to his expertise. That is, there are only a few jobs around the world that are similar to what he does at Texas Instruments.
Indeed, he didn't find a job in the apps mentioned above. That's why he decided to go back to the basics and seek the help of Google.
In the search bar, he typed "jobs in UK." If you want to look for jobs in other countries you can simply replace that with another country's name.
A lot of relevant websites showed up in the first page. He recommends making an account in the following websites:
All in all, he created two to four accounts where he uploaded all his relevant documents. He just submitted and applied as many times as possible. After all, he has nothing to lose. From this experience we learn the value of persistence and patience. Just apply to your heart's content, and eventually something will come up for you.
Finding a Job at a University in the UK
Indeed, one day, he came across the website of a University, the University of Southampton.
He felt lucky that there was a job posting there that was almost exactly the same as the job he has in the Philippines.
It was in 2018 when he saw a job opening for Cleanroom Process Integration Engineer.
This was aligned with his prior experience, which was being a New Product Development Engineer. He said that that job also entailed that he worked at a clean room, and it also involved process integration.
Here are some of the other aspects of this job offer that got his attention:
It was similar to his old job at Texas Instruments
The salary was quite high, at 30,395 – 37,345 pounds per year.
It was work done at a university, and he has teaching experience
Indeed, he was a process integration engineer back in the Philippines, and many of the processes he did back home was what was required of him in this job opening. These process include:
Lithography
Deposition
Etch and other wafer scale processing
And more.
However, there were some problems with his qualifications. Namely:
He didn't have a PhD or equivalent professional qualification and experience in a clean room and related discipline.
The job only lasted for until April 2019, which at that time meant if he accepted the job, he would only be working for 3 months.
He had to meet the following special requirement: able to travel within the EU at short notice
Applying Despite the Challenges
Here's a good lesson we can learn from his experience. Despite not meeting all requirements, he still decided to apply. The vlogger didn't focus on the qualifications he lacked; rather, he saw everything else that was going for him, including:
Having a degree in Electrical and Electronics Engineering – this was labeled desirable in the job description.
Having Proven Industrial Experience in a clean room
That's why he simply submitted. Anyway, he has nothing to lose and everything to gain if this worked out.
Aside from these affirmed requirements, he also saw that he passed the other qualifications such as:
Planning
Organizing
problem solving
management and teamwork
communicating and influencing
other skills and behaviors – able to work in clean room conditions and have adequate fine handling skills for fragile wafers.
Submitting the Application
The vlogger mentioned that he submitted his first application on December 28, 2018. He then received a call and was interviewed.
During the interview, he impressed them with his knowledge and the answers he gave to their questions.
It was a success. The company wanted him. However, the job was a fixed term employment, and as mentioned above, only lasts for 3 months. That's why he decided to turn down the job.
But since they liked his performance during the interview, and the fact that he obviously knows a lot about the craft, they told him that once there's a permanent job opening they will contact him.
Getting Hired
After three months, the university contacted him and said there's a new job post available if he still wanted to applied.
He checked out the post, and it's basically the same job description except for one major change. It's now a full-time permanent job.
Three interviews later, they finally said okay and he got the job.
The company then offered the following:
Contract
Guarantee that they will help him process all requirement for both the UK and the Philippines.
Having a good resume
Based on the vlogger's experience, he said that having a good resume goes a long way. Aside from that, you need to be patient. He said it took him around one year to finally find the right job for him.
He used apps like Glassdoor and LinkedIn
He look at random websites found on Google
He just kept on submitting resumes, certificates and other relevant documents
He prepared all Certificates in PDF format. This ensures that the receiver can't edit your documents and the receivers won't get hassled once they receive it.
Here are some important tips for preparing your resume:
If you're applying for an engineering, try to include only information about yourself that supports why you are a good candidate for the job.
Don't include skills that aren't related to the job you are applying in, even if you're really good at them.
It's not about having as many pages as you can; in many cases, the shorter the better.
Use a simple and easy to read format, but carefully stand out.
So what format did the vlogger use? He mentioned that he didn't pattern it after any existing format, but just made one on his own. It included the following components:
A picture on the side
His name in the header with the biggest font
Home Address
Contact number
Email address
Educational attainment in (reverse) chronological order
He included his masters even if he didn't finish it.
Bachelor's degree in college
Academic achievements
Work experience
Travels – he included travels that are aligned with his engineering profession, such as the one he had in South Korea for technology transfer, and the one he had in Ch ina for process development.
Technical papers during work
List of clean room trainings
Knowledge
Skills
References
Personal background
For his academic achievements, the vlogger included the following from high school up to college:
Scholarships he obtained
Winning best in thesis in college
Graduating with latin honors
Awards and participation in design competitions
Passing the licensure exam with a very high score
As you can see, everything is aligned with the engineering job he is trying to apply in.
When it comes to work experience, he included being:
New product development engineer in Texas Instruments
Part time college instructor
As a new product development engineer, he included the following skills:
Electro plating process
Program manager
Communications with external counterparts
Technology transfer
Bump metrologies.
Main tools
Knowledge on process flow
Knowledgeable on device specs
SPC
Resolved multiple issues
As a part time college instructor, he mentioned that he taught the following subjects:
Circuit analysis
Electronic devices
Engineering economy
Other relevant documents
As proof of his accomplishments, he had to secure copies of the following documents, and convert them into pdf form:
Diploma
Trainings from 2013 to 2018
Board exam rating score
Certificates that he felt will boost his profile
Transcript of record
What Engineers Do
As an engineer in the UK, the kind of job you do depends on what kind of engineering you want to specialize in. In general, however, an engineer does the following:
Solve problems using STEM (Science, Technology, Engineering and Mathematics)
Help improve lots of things in the world, including travel, healthcare and communication
There are four major types of engineering. These are:
Civil engineering
Electrical engineering
Mechanical engineering
Chemical engineering
To be an engineer in the UK, you have to have engineering degrees and professional qualifications. Just like the vlogger, you need to have an engineering degree that is relevant to the field that you wish to be in. Normally it takes 3 or more years to get an undergraduate degree.
Aside from an undergraduate degree, you can also study a Masters degree in any field of engineering, which will help you further specialize in a certain aspect of this field, allowing you to have a set of unique skills and knowledge. In turn, this gives you an edge in applying for certain jobs.
One can argue that indeed, the vlogger has specialized in certain engineering skills from his Texas instruments career, and it made him highly qualified for the job he found.
There you have it. There are many places around the world where you can take your engineering skills. You can work as an engineer in Australia, Canada, the USA, among others. But you should definitely consider trying an engineering career in the UK. It's not just a great place to work and live in, there is an actual demand for your skills.