A COVID-19 patient who survived for months in intensive care in Blackpool has died three months after "never recovering" from the effects of the virus. 
ALSO READ: [Watch] Filipino Nurse in UK Shares Ordeal with Cancer and COVID-19
The patient in question, 47-year-old Roehl Ribaya, survived a 60-day ordeal against COVID-19 in the intensive care unit of Blackpool Victoria Hospital in Lancashire, U.K. He spent 45 days on a ventilator before he was discharged to leave for home in hopes of starting anew from this difficult chapter of his life.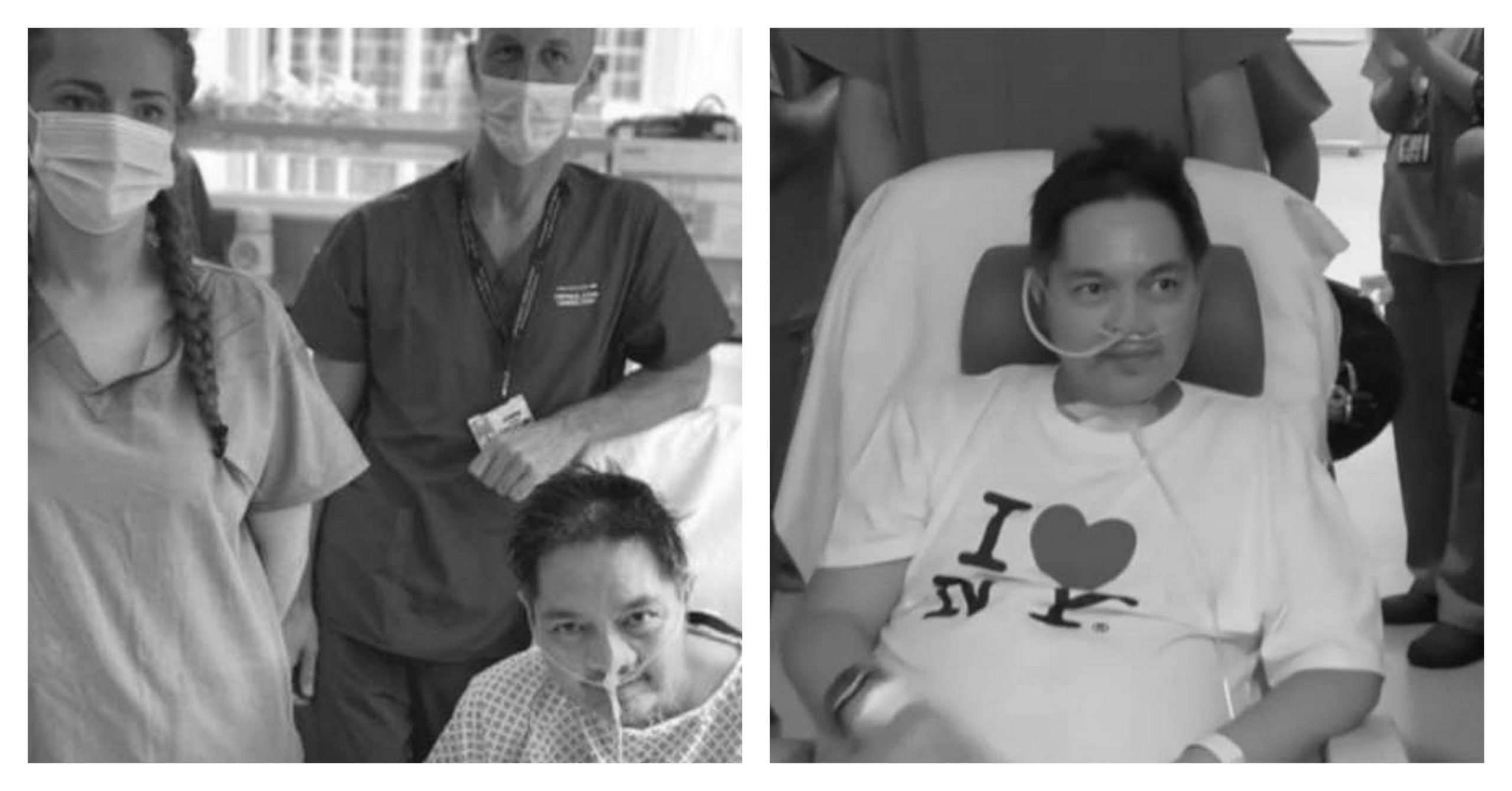 UK-Based Pinoy Engineer Dies from 'Long COVID' 3 Months After Being Discharged from ICU 
However, things had not gone the way the 47-year-old Filipino aerospace engineer had hoped it would. Instead, COVID-19 proved to be a difficult opponent, causing what is being called by some as "long Covid," a catch-all term for the long-term effects of COVID-19 on the human body, the Evening Standard reported. 
Ribaya is believed to be one of the victims of this "long Covid," according to his friends and family.
That said, three months after he had been discharged, Ribaya had a heart attack on October 13. CPR efforts from his wife, now widow, nurse Stella Ricio-Ribaya, proved to be futile as Roehl fell into a coma and died two days later on October 15.
In an exclusive interview with the BBC, Ricio-Ribaya reported that her husband, Roehl, had never truly recovered from his struggle with Covid: "He was never the same. He was so breathless all the time." 
In line with this, a family friend, Mark Delabajan, agreed, adding that "he couldn't get up the stairs," and was "rushed back into hospital several times."
Another friend of the Ribayas, Angela Delajaban wrote on the Go Fund Me page they set up to raise money for the funeral costs and other expenses that that Covid-19 is a "silent killer".
Doctors and scientists are still researching the effects of "long Covid" on the body, and how this can be treated. However, until there is more research into "long Covid," doctors prefer to use the phrases "ongoing COVID-19" and "living with COVID-19."
In line with this, a study published in the Journal of the American Medical Association reported that 87 percent of discharged patients surveyed from one hospital still reported symptoms of COVID-19 two months after being released.
Moreover, 50 percent of participants in an Irish study also reported that they have experienced fatigue 10 weeks after initial infection whereas a third of the group were unable to return to work.
ALSO READ: COVID-19 Testing for OFWs to Remain Free