In light of the delayed release of results due to the backlog caused by the reimbursement issue between the Philippine Red Cross and PhilHealth, the government announced that it will stand by its mandate in providing free coronavirus testing for returning overseas Filipino workers (OFWs) amid the ongoing pandemic.
Due to the said issue, The Philippine Red Cross stopped the testing of OFWs after PhilHealth failed to settle its overdue balance of P930.99 million out of its total debt of P1.04 billion.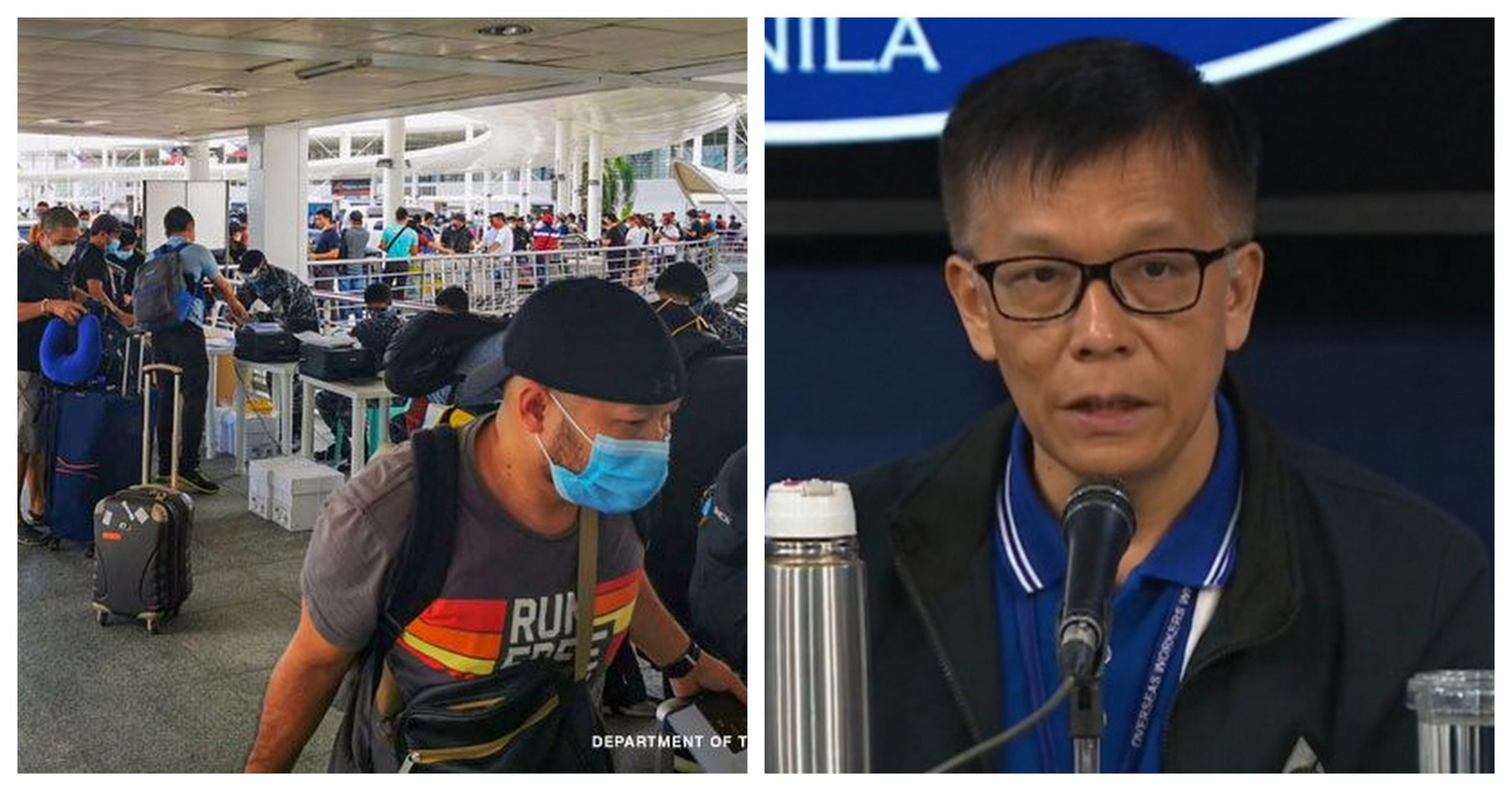 Gov't Pushes for Shouldering Free COVID-19 Testing Despite Delays
According to the Overseas Workers Welfare Administration (OWWA), they are discouraging OFWs from paying for their swab tests. In line with this, the agency said that the Philippine Coast Guard is exhausting all efforts to process the swab test results through 17 national and local government laboratories, CNN Philippines reported.
"At this stage, we still would discourage an OFW paying for the swab test because the process as we still would want it to be free for OFWs," Cacdac explained.
The rerouting of test processing has led to backlogs in laboratories, leaving the returning workers stuck in temporary quarantine centers in Metro Manila while waiting for their test results.
As of Wednesday (October 22), Labor Secretary Silvestre Bello said that there are over 6,000 OFWs currently stranded in quarantine facilities due to testing backlogs.
"Some of them are still awaiting their results. Those who arrived last Oct. 15, they are entering their 8th day today. But most of them are still within the 3- to 7-day range in which one awaits their PCR test result upon arrival in the Philippines," Bello explained.
Despite these challenges, Cacdac assured that the testing, accommodation, and food remain free of charge during their extended stay.
The government added that testing, accommodation, and food remain free for returning OFWs despite delays.
ALSO READ: DTI-OWWA Enterprise Development and Loan Program for OFWs: Requirements and Application Guide