The alleged maltreatment of a household staff by Manila's top diplomat to Brazil, which had been caught on CCTV and made rounds on social media, has prompted the DFA to recall the top diplomat to the Philippines to undergo investigation.
Also Read: 8 Reasons Why You Should NOT Work as an OFW
Brazilian news channel, GloboNews, released a news report CCTV camera footage which shows the Marichu Mauro, Philippine Ambassador to Brazil, mistreating her helper in many instances in the diplomat's residence. The domestic worker in the video is reported to be a 51-year-old Filipina.
In response to the viral report, Foreign Affairs Secretary Teodoro Locsin, Jr. posted a tweet on social media, noting: "The Philippine Ambassador to Brazil has been recalled effective immediately to explain the maltreatment of her service staff."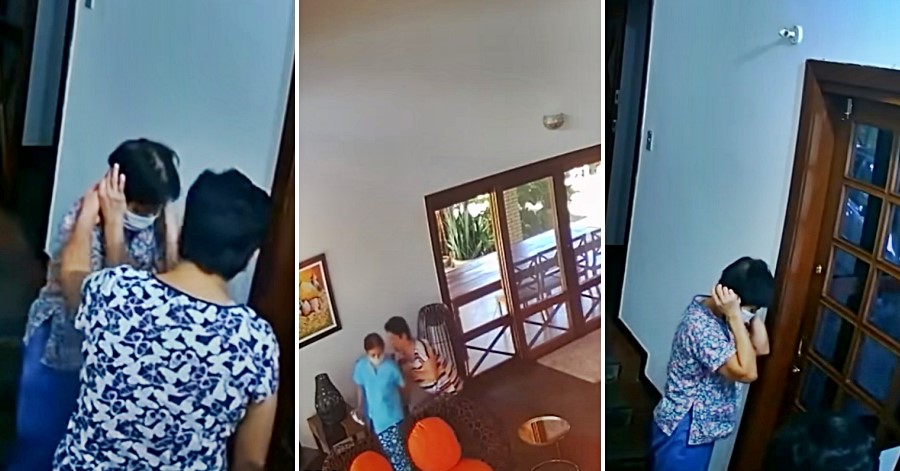 PH Envoy to Brazil 
Allegedly Abuses Filipina Domestic Helper, Abuse Caught on CCTV Camera
The DFA has ordered Ambassador Marichu Mauro to return home immediately after a CCTV footage of her scolding and mistreating her household staff has made uring rounds on social media this weekend.
According to a report by the DFA, the staff had already returned home to the Philippines on October 21. 
In line with this, the DFA said in a statement that it is reaching out to the household staff to ensure her well-being and cooperation in the investigation. 
The statement added: "The DFA assures the public that a thorough investigation will be conducted." 
Meanwhile, DFA secretary Teodoro Locsin expressed his sentiments on the matter, reassuring the public that their department will deal with the incident "to the fullest extent of the law" pointing out that the involvement of a high-ranking DFA official in the matter is contradictory to what the DFA aims to embody for Filipinos all over the world, and the Philippines, as a country.
Statement of SFA @teddyboylocsin on the incidents involving PH Ambassador to Brazil Marichu Mauro pic.twitter.com/nP5u8qAgDl

— DFA Philippines (@DFAPHL) October 28, 2020
Secretary Locsin closed: "Let me reiterate the Department of Foreign Affairs is giving this matter its utmost attention, true to its core mission of protecting the rights and promoting the welfare of overseas Filipino workers (OFWs). All our diplomats are held to an even higher standard by virtue of their profession's mandate, not least to be the face of our compassionate country and sworn commitment to public service."
Here is the full video report regarding the CCTV footage showing the alleged maltreatment of a Filipina household staff by Ambassador Mauro, posted by ABS-CBN News via their YouTube Channel:
And the complete CCTV footage of the abuse done by Ambassador Mauro on her staff caught on several occasions.  
While investigations are ongoing, it's sad to see this incident happening to our fellow Filipinos. While we also hear abuse from other nationalities, it's more disheartening if the fellow abusers are from our kababayans.
We hope this issue gets resolved soon.