Aside from the entertainment and beautiful places to visit, South Korea is also among the top destinations of Filipinos for work. Just like in most Asian countries, South Korea has a relatively higher pay grade for foreign workers. And for this reason, many Filipinos aspire to look for jobs in this country. 
Also Read: Passive Income: South Korea OFW Builds Apartment Rental Business & Sari-Sari-Store
In this post, we will be specifically discussing the salary scheme and typical expenses of OFWs working as a factory worker in South Korea. If you want to work as a factory worker in Korea as well, then continue reading the following sections. 
Disclaimer: The information published is based on the experience shared by the vlogger/YouTuber. The information provided may change without prior notice and may differ in actual scenarios. Let this article serve as a guide only.
Here is the video guide shared by a Pinoy OFW in South Korea, Mark Odiver a.k.a Makuvlog on YouTube. If you find his tips helpful, you may check out his channel to catch more interesting content about his work and life as an OFW in South Korea.
Monthly Salary: How Much Does a Factory Worker Earn in South Korea?
South Korea is best known for tech brands such as Samsung, LG, and Hyundai. For this reason, anyone can imagine the kind of competition they have within their local markets to remain at the top of the bunch when it comes to new gadgets and tech offerings. This is even more intense as these Korean brands also compete in the global market against other top brands from several powerhouse countries like the USA, China, and the UK, among others.
To remain competitive and relevant in the market, a lot of tech brands in South Korea are outsourcing talents and workers that can help them improve the quality of their brand. The goal, after all, is to produce the best products that can provide the needs and wants of their target markets. These workers, which can come from various parts of Asia and the world, typically find themselves working in tech factories providing their services related to production and manufacturing. That said, there's much interest in how much exactly a factory worker in South Korea earns in a month.
Fixed vs Daily Salary
According to our resource vlogger, Mark, there are two types of salaries in South Korea: (1) fixed salary and (2) daily salary. 
Each type of salary payment scheme has its own pros and cons. Let's take a look at them:
Fixed Monthly Salary
As the name suggests, those who are paid a fixed salary earn a fixed amount every month. This means that whether they are required to report or not every day, they will still receive the salary indicated in their contracts. In some cases, if their boss requires them to do extra work or extra hours, they won't receive any extra payment for it, as their salary is already set a fixed amount.
Those who are paid in this kind of set-up also get much bigger bonuses, and could even receive bonuses up to three times in a year. The bonus given, according to Mark, is equivalent to one month's salary. And some factory workers in South Korea earn up to KRW 2,000,000 (Php 85,700) in a month. 
Daily Salary
On the other hand, workers paid on a daily rate are compensated by the hours and days they report to work. This is the case with Mark. He tells us that when he started working as a factory worker in 2017, his hourly rate was at KRW 6,470, which at the time, was equivalent to Php 278.21. Multiply this by eight, which is the total hours they are required to work in a day, and you get the daily rate of KRW 51,760, or roughly around Php 2,225.68.
This is entirely not bad because most workers back in the Philippines earn much lower than this even if they work overtime or up to 12 hours in a day, which is unlawful, by the way. That said, it's quite clear to see a big difference, and this was only in 2017. And the good news is that the South Korean government has signed into law that workers are to receive a salary increase every year. This is in consideration of the annual inflation as well as the economic situation in the country. 
2nd Year at Work
Now, let's take a look at their salary in 2018. In his second year at work, Mark said that he was earning KRW 7,530 per hour, which is equivalent to Php 323 at the time. Comparing the figures from his first year at work, his daily rate increase by as much as 14% in just a year. That's something unheard of in the Philippines, especially if you're classified as a blue-collar worker.
So, multiplying KRW 7,530 in a month, their monthly salary sits at KRW 1.53 M or roughly PHP 67,672. Looking good so far, right? But we hadn't factored in the deductions yet. Before we check those out, let's first see where the figures are in 2019, at the time Mark posted his video. 
3rd Year at Work
At the time Mark posted his video in 2019, his hourly rate was at KRW 8,350 or Php 359. This amount was a 9% increase from the previous year and a 22% increase from 2017. In a month, Mark shared that he was earning KRW 1.74 M or around Php 75,041 back in 2019. Very impressive, right? 
4th Year at Work
Now, Mark is in his third year at work, and it's almost the end of his contract, but there was still good news that came after everything that has happened to the company – they were, yet again, going to have a salary raise. And for 2020, his hourly rate jumped to KRW 8,590 or PHP 369.37.  A 2% increase from his hourly rate from 2019. 
Although 2020 will be the last year of his contract, Mark shared that he has decided to complete it with the company that has employed him since 2017 – through thick and thin.
Monthly Expenses / Deductions as a Factory Worker
Now let's take a look at the deductions they need to pay every month and see how much they are actually earning in South Korea. 
There are several fees that Mark had to pay as part of his living expenses every month, on top of his monthly allowance for himself. These include the following:
Pension/SSS Social Insurance – KRW 93,190

Health Insurance – KRW 67,820

Income Tax – KRW 28,840 (refundable upon request)

Residence Tax – KRW 2,880 (refundable upon request)

Accommodation Expense – KRW 165,000

Health Insurance – KRW 43,120 (disputable as this was Health insurance in previous year – 2018)

Food and Other Personal Expenses – KRW 210,000
TOTAL MONTHLY DEDUCTIONS: KRW 400,850 (PHP 17,000+)
Net Home Pay as a Factory Worker – KRW 1.34 M or PHP 57,400 +
Deducting all the monthly fees and expenses that Mark has to cover from his monthly salary, his Net monthly income is now KRW 1.34 M or around Php 57, 400+.
On top of this, he also has to set aside his food and personal allowance worth Php 9,000 (KRW 210,000).
Thoughts on Monthly Salary
He also shared that back when he started in 2017, he didn't have many expenses because most of his living expenses such as food and housing were provided by their company. However, in 2018, things started to turn for the worse for the company, and so Mark's boss had to cut down some of their allowances and overtime pay to keep all of their workers employed and afloat amid the challenges their company was facing at the time.   
Mark shared that back then, he was only eating kitchen leftovers to save up money to send back home. He was already sacrificing that much even when the company was doing quite well in his first year at work, but in his second year, they had to pay for their own expenses such as food and housing as part of their needs as expats in South Korea. 
Indeed, it was not an easy adjustment for all of them according to Mark. But still, he's very grateful for his boss (sajangnim) because he made sure that no one would be laid off during those difficult times. And because of that, Mark decided not to leave the company for other bigger opportunities from other companies because of the kindness and concern their boss had shown them during those difficult times.
Indeed, it was tough, but they were all surviving, and for that, Mark was grateful. This, he tells other OFWs, should be something they should be how they perceive their bosses and the work they were given – that even when things get rough, they can still be professional and choose to contribute what they can for as long as they can to help the company that helped them in the first place.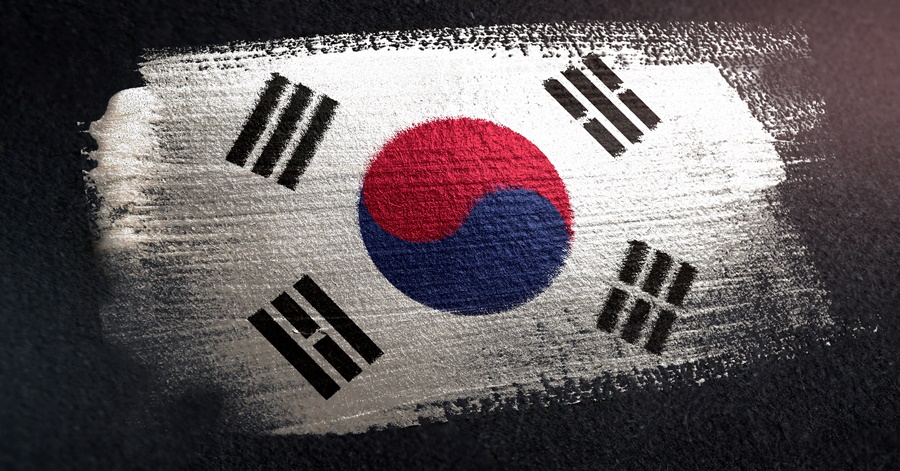 Work Tips for Filipinos Working as Factory Workers
Throughout his experience, Mark would like to share these tips with other Filipinos who wish to work as factory workers in South Korea in the future:
1. Appreciate your employers. 
They are the ones who will take care of you during your stay overseas. If your company goes through a difficult situation, they are the first ones to feel it, so if you see their efforts in making things better for everyone, be grateful for what they are doing. 
2. Do not be envious of others who are earning more than you do. 
Everyone goes through different situations in life. If someone is experiencing success, be happy for them. If they are at their lowest point, be someone who would be willing to comfort and offer to help them. Remember, life is about what you give out, not receive from others. 
3. Do not leave or request to be released by your employer ahead of what was agreed in the contract. 
Not only does this mean that you are unsatisfied with the company, but it could also potentially affect other Filipinos who would like to be working in the same position as you in the future. If your boss would start to think and believe that all Filipinos will break their contracts, then there's no point in hiring other Filipinos in the future, right? That said, be an ambassador for other Filipinos who dream of working in South Korea as well. You can do this by doing your best at work and showing loyalty to your boss and completing your contract with them, as agreed.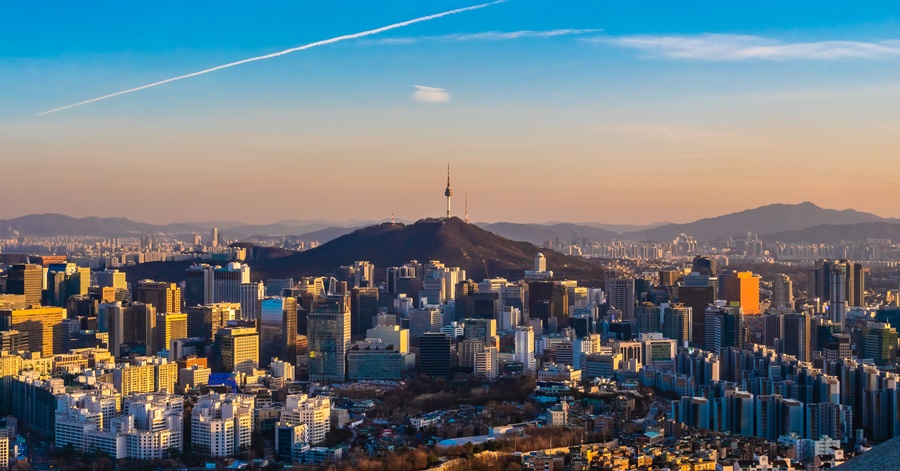 There you have it! Do you think working as a factory worker in South Korea is a good opportunity for you and your family? What are the things that you also consider aside from salary when working in a country such as South Korea? Let us know what you think by leaving a comment in the section below!
ALSO READ: Passive Income: South Korea OFW Builds Apartment Rental Business & Sari-Sari-Store