If you have the academic background and work experience related to engineering, then you may want to consider bringing your expertise to Canada. It is, after all, one of the best countries in the world to live in, and it is definitely open to immigrants as it looks to add more skilled workers and professionals to its population.
Having a job as an engineer in Canada means you will have a lucrative career. More than that, your skills will soar as you will be exposed to the latest and best when it comes to the world of engineering. In this article, an OFW working in Canada shares his experiences trying to be a licensed engineer in Canada.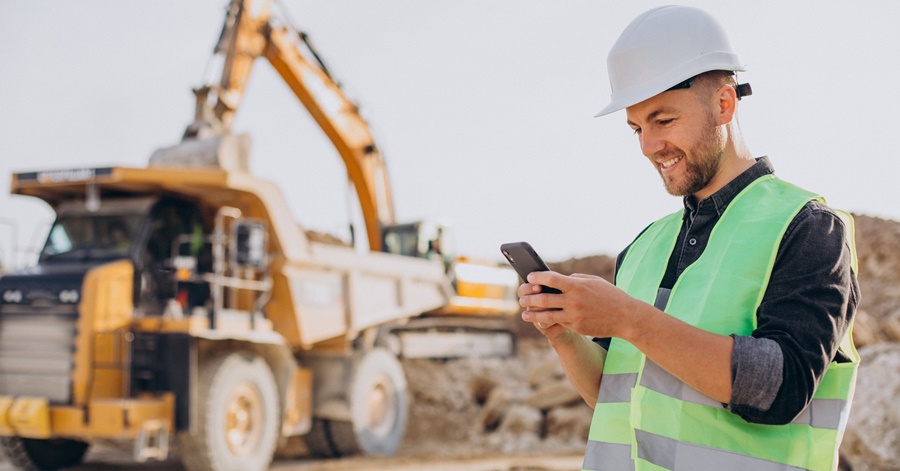 Disclaimer: The information posted here is based on the personal experiences shared by the OFW in the video below. Please let this post serve as a guide only. If you have specific questions, you may ask the OFW by commenting on their video on their accounts.
How to Get a License to be Filipino Engineer in Canada
As mentioned above, the following information is from OFW YouTuber Mr. Barurot. You can watch the full video below:
The vlogger is only sharing based on his experiences and recommends to his viewers to ask questions in the comment section and he will reply.
Work Experience
There are many routes to becoming an engineer in Canada, but this is the one taken by the YouTuber:
Be a graduate of a college course in Engineering
Get some work experience in the Philippines, and if possible, abroad
Make sure that you have a "consistency of experience."
Migrate to Canada as a skilled worker.
Find an engineering job as an immigrant.
Follow the regulations under the professional engineer's act.
The engineer in the video above graduated in the Philippines as a mechanical engineering graduate. He worked as a design engineer at an engineering firm in Makati, designing mechanical systems of buildings. After 2 years of hardcore engineering experience, he flew to Dubai and in 2 months, he got a job as a mechanical engineer. That was his job position.
He spent 9 years and 11 months in Dubai working on the full design. He mentioned this specifically because he emphasized the importance of Consistency of Experience.
Then he moved to Canada along with his wife and migrated there as a skilled worker. When he arrived, he knew he wanted to be an engineer. But you just can't easily practice engineering in Canada just because of your experience.
There are regulations that you need to follow. These regulations are under the Professional Engineers Act. This act covers all engineering fields like mechanical, civil, electrical, structural, chemical, and more. All fields are under PEO (Professional Engineers Ontario).
The vlogger acknowledges that in other places in Canada, they have their own agencies as well. Having said that, he says that it is safe to assume that those are all basically similar in many respects to PEO. There may be slight variations, but generally, it is the same.
If you are an engineer outside Canada, they will check your work experience, academic qualifications, and more.
Finding an Engineering Job as an Immigrant in Canada
So what process do you have to go through to become an engineer in Canada? Here are the steps:
Prepare all necessary documents
Submit them to a PEO office
Get registered as an EIT.
Get scheduled for a panel interview called an experience review interview.
Get the PPE, an essay exam to become a licensed engineer.
Go to the PEO office, fill up a form, bring all your credentials from diploma, PRC certificate, TCG (true copy of grades), all certificates work-related, and other general documents. If you want, you can go to the PEO website for the specific requirements. Your goal is to be registered as an EIT, engineer in training. This is your first step to getting the license to become a professional engineer in Ontario.
You will pay a fee. As a piece of advice, once you arrive in Canada, make sure that within 3 months of arrival, you can already apply so they can waive the application fee which is around 300 to 400 CAD.
After passing credentials and forms for PEO registration as an EIT, the next thing is you will receive a letter 2-3 weeks after. The letter states that you are now registered as an EIT.
So what is an EIT? If you are an EIT, it is understood that you are in the process of getting your license as a professional engineer in Ontario. This means that you are recorded in their database, that your process is ongoing. That you need to meet their requirements in terms of consistency of experience in the field of engineering, and more.
After that, they will call you for an experience review. For the engineer, he has 12 years of experience. They called him in for an experience review panel interview.
During the interview, he sat down in front of two to three engineers from PEO, and they will be asking a lot of random questions related to your experience. PEO has to be convinced that you have enough experience to become an engineer.
The Importance of Consistency of Experience
After reviewing your resumes and credentials, they're still not satisfied. That's why the interview is important. So what questions should you expect? Well, it really depends on your work experience, and they will focus all their questions on that subject only.
You need to pass this interview. Fortunately, he passed despite there are questions that he didn't answer correctly. There were only a few that he failed to answer correctly, so he passed.
If you don't have the consistency of experience, then you will definitely have to answer questions over a wider variety, all related to whatever experiences you have. That's why it's actually easier if, over the years, you've focused your expertise on one particular specialization in engineering.
Studying Technical Subjects if Necessary
What if you don't pass the review? If you don't pass the interview, they will ask you to take technical subjects and pass a technical exam. You have to meet the academic qualification requirements.
This means, what you learned in the Philippines and your experience is not enough, so you have to take engineering subjects again at your expense. That is if you want to pursue the license.
The number of subjects you need to take depends on what the panel says. These subjects will be random mechanical engineering subjects. It could be fluid mechanics, thermal engineering, industrial plant, and more.
In fact, the engineer says he knows some people who actually took 11 subjects. It's like you're going back to school, and you're actually doing this while working.
You don't actually have to work in the engineering field at this time. It's definitely a longer process.
When he passed the experience review interview, after about one month, he received a letter saying he passed the interview. He convinced PEO that his education and experience were enough so that he doesn't have to take academic subjects.
This makes him qualified to sit down and take the PPE (Professional Practice Examination). The PPE is basically the engineering board exam in Canada. If you are a graduate of engineering in Canada, including internship, in the USA, or in other schools that are accredited by the CEAB (Canadian Engineering Accreditation Board), then you are already qualified to take this exam instantly.
For sure though, Philippines education is not accredited by the CEAB. He says that his 6.5 years of studying engineering in the Philippines was only equivalent to 3 years in Canada. Good thing he had lots of work experience abroad to make up for it.
Everyone needs to take this 3-hour sit-down exam, including those that graduate in Canada or abroad. PPE deals with the following:
Law for Professional Engineers
Professional Practice (Ethics and Conduct)
Unlike our board exams in the Philippines, this is not a multiple-choice exam. It is an essay writing exam. There are four questions in Ethics and four questions in Law. This is challenging if you're not used to writing essays in English. You spend 1.5 hours for each category, and the goal is to pass 50 percent on both.
He said that he prepared for 6 to 8 months for this exam since he is already working at that time. He needed to find time to sit down and review. The exam isn't mathematics; quite different from the engineering we are used to in the Philippines.
Fortunately, with the help of hard work and prayers, he passed the PPE. The next thing that happened is he was given a deadline to submit a document called the Experience Record Summary.
For this particular step, you have to write, in an essay format, all your experiences so that they will be convinced again. In the video, he mentioned that you just can't be called an "engineer." You are violating a law if you do so.
At first, that's what he did. But when he already read the law and ethics, he realized that it was against the law to be called an engineer. You can be called a mechanical designer, a mechanical technician, mechanical supervisor, mechanical engineering, but not an engineer.
You are not entitled to do that. You need to be registered first by the Professional Engineers Ontario for you to be able to call yourself an engineer.
You are not allowed to write the word engineer in a card, email, letter, etc. That's why in the video, he said he can't be called an engineer. Even if he has experience working as an engineer in other places, yet he still isn't certified in Canada.
There you have it. It's a long process to become a licensed engineer in Canada, but if you do become one, that only means that you are the best in the field.