If you're a Filipino who aspires to live in Canada, one of the first considerations you should make is which jobs are in demand and how well they pay. Ideally, you should be able to locate a job that pays well enough so that you do not need to work several jobs to cover your rent and other essential expenses.
Also Read: How to Apply as an Engineer in Canada
Thankfully, the Canadian government has produced a list of the most in-demand jobs in Canada based on the Canadian Occupational Projection Scheme (COPS) for 2019 to 2028. This resource will act as a guide for Filipino immigrants seeking employment in Canada. Continue reading to learn more about the items on this list.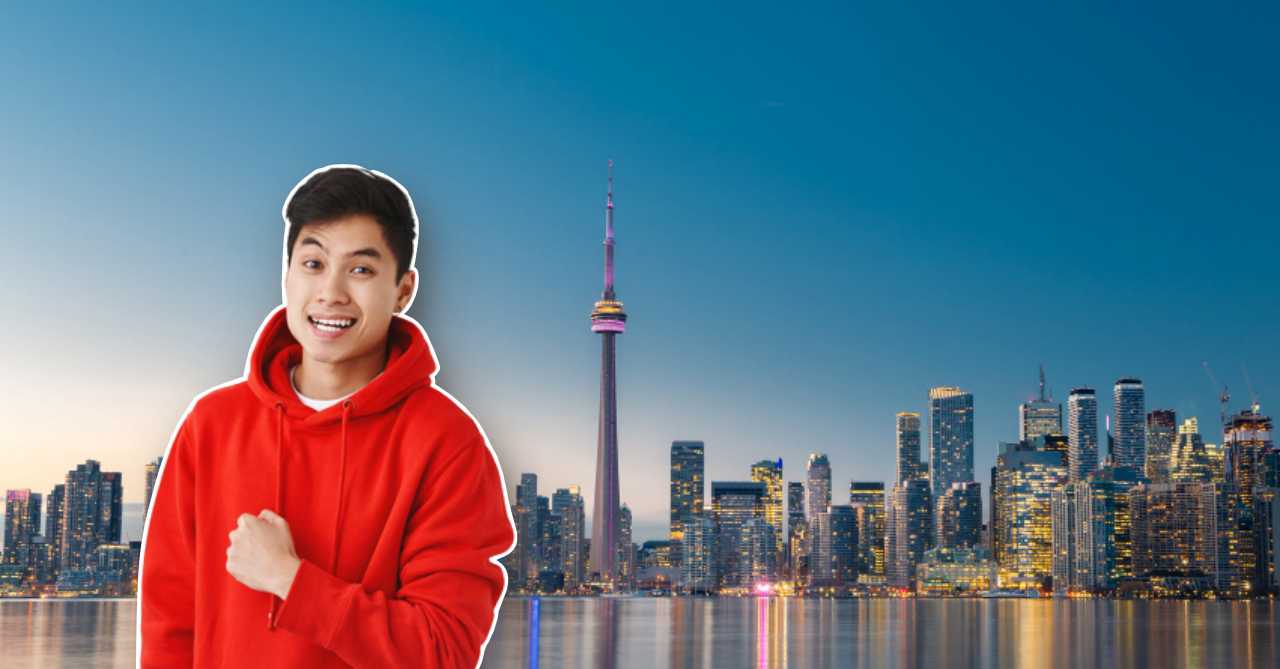 COPS: Canadian Occupational Projection Scheme
The Canadian Occupational Projection System (COPS) is a statistical tool that detects possible labor market imbalances using a variety of indicators. These include the evaluation of present conditions and supply and demand projections for the future.
The COPS estimates were made in 2019, far in advance of the COVID-19 outbreak in Canada and elsewhere. Although the short-term effects of the outbreak are anticipated to be temporary, it is not anticipated that the long-term patterns in occupational labor markets will change.
The organization responsible for implementing Canada's employment and social development policies uses the COPS and the NOC to create employment and job seeker projections for each of the nation's 294 occupational groups. These estimates enable the government to determine the areas of the labor force that may experience labor shortages and surpluses in the next years.
This is significant because it specifies in detail the areas in which the government should invest in training and education programs to guarantee that Canadians have the necessary skills to get jobs. The COPS and NOC are also utilized by enterprises in search of new personnel or expansion opportunities. In light of this, below are the sixteen most in-demand occupations in Canada during the period indicated by the COPS:
1. Truck driver
It is anticipated that Canada's trucking industry will continue to be one of the largest in the world in the future. To meet the increased demand for freight transport, drivers are required. According to the forecasts of Statistics Canada, the number of jobs in Canada will increase by 26% during the next decade.
In Canada, you must possess a Class 1 driver's license and complete a training program to become a truck driver. This is one of the most in-demand occupations in Canada due to its high salary and work security.
Canadian truck drivers earn between C$38,000 (Php 1,634,380) and C$79,000 (Php 3,397,790) annually! Truck drivers can work for several companies, such as:
-Transport firms that ship goods within Canada and internationally
-Freight forwarders that aid in the logistics between two places
-Companies in the supply chain that oversee shipment and distribution
So, if you're a fan of the wide road and want to make a fortune traveling across the country, truck driving can be the ideal profession for you!
2. Registered nurse
The expanding healthcare industry requires a large number of registered nurses. Statistics Canada projects that the number of jobs in Canada will expand by 19% over the next decade.
To become a registered nurse in Canada, you must complete an accredited nursing program and pass both theoretical and practical examinations. You may believe that nurses are only needed in hospitals, but this is not the truth. In fact, registered nurses have ample options to work in other fields, such as home health care and long-term care facilities. Because of this, Canada is a favorite location for nurses.
Moreover, the Canadian nursing salary scale is extremely competitive.
The average yearly pay of a registered nurse in Canada is C$55,000 (about Php 2,365,550). This number varies based on where you work and the type of nursing role you hold, but it is still greater than in the vast majority of other countries. This post will give you a better understanding of the prospects in this career path.
3. Business management consultant
Businesses are constantly seeking innovative methods to expand and increase earnings. If you have an interest in company management and strategy, becoming a business consultant may be a wonderful career choice for you.
To become a business consultant, a bachelor's degree in business administration is required. If you have experience in the profession, you may be able to get by with an associate's degree and additional community college training.
Business consultants are responsible for assisting businesses in enhancing their business operations and processes. Their responsibilities can range from designing new goods and systems for an existing company to advising on risk management when entering new markets or developing new products.
A business consultant earns between C$70,000 (Php 3,010,700) and C$110,000 (Php 4,731,100) per year on average. Business consultants hail from a variety of different backgrounds. Others have a master's degree in business administration (MBA) or another similar discipline in addition to a bachelor's degree in business administration and some experience in the industry. In addition to their schooling, consultants must possess outstanding communication skills and an awareness of how firms function.
4. Faculty and vocational educators
The highest-paid professionals in the field of education are college and vocational instructors. They make $80,000 (3,187,200) year on average. They may work in fields such as business administration, engineering, and computer technology.
Vocational instructors may have only a bachelor's degree or no formal education, but college instructors often hold a master's degree in their subject. Both positions require exceptional communication skills and knowledge of business operations.
5. Software engineer or designer
In the field of computer technology, the highest-paid specialists are software engineers and designers. They earn an average of $98,000 (3,939,400) each year. They create new applications and programs that let consumers execute a variety of tasks on computers and other devices. Many programmers also build websites and mobile applications for clients.
These experts can be found in a variety of industries, including software and hardware solution providers and internet service providers. Frequently, businesses rely on software engineers and designers to develop new tools and apps that enhance the efficacy of corporate processes.
6. Aerospace engineer
Aerospace engineers are a crucial component of the aerospace industry, despite their scary-sounding job title. These specialists design, construct and test aircraft and spacecraft for both commercial and military usage. They must have at least a bachelor's degree in engineering, but must also receive additional training while in college through internships or co-op programs.
An aeronautical engineer earns between C$70,000 (3,010,700) and C$90,000 (3,870,900) annually on average. You can begin this career path by acquiring a bachelor's degree in aeronautical engineering from an authorized university and then securing employment or an internship with an aerospace business.
7. Pharmacist
Pharmacists are health professionals who work in pharmacies and drug stores and assist patients in obtaining the appropriate medications at the appropriate times. In addition to a science degree (a PharmD is required), they must complete a license examination. A pharmacist earns between C$75,000 (Php 3,225,750) and C$100,000 on average (Php 4,301,000).
You can begin this career path by earning a bachelor's degree in pharmacy from a recognized university and then obtaining employment or an internship at a pharmacy.
8. Therapist in occupational or physical therapy
Occupational and physiotherapy therapists assist injured and disabled individuals in regaining their freedom. They can find employment in hospitals, schools, clinics, rehabilitation facilities, and private practices. They must possess a science degree (a master's degree is required) and pass a licensure examination. A typical occupational therapist earns between C$38,000 (1,845,200 PHP) and C$50,000 per year (Php 2,540,000).
To begin this professional path, you must earn a bachelor's degree in occupational therapy from an authorized college or university and then complete a two-year pre-clinical internship.
As an occupational therapist or physiotherapist, you must have manual dexterity, great communication skills, and the ability to perform well under pressure.
9. Welder
Welders utilize high-temperature equipment and tools to join metal components. Welders frequently work for construction businesses and manufacturing facilities. They make between C$33,000 (1,673,600 PHP) and C$55000 (Php 2,652,000).
To become a welder, you must complete a welding program at a technical school or community college, followed by certification with the Canadian Welding Bureau. Additionally, you must pass an exam before beginning employment.
As a welder, you require hand dexterity, attention to precision, and the ability to operate under pressure, among other qualities.
10. Certified vocational nurse
What is the difference between a licensed practical nurse (LPN) and a registered nurse (RN)? LPNs are qualified to work in hospitals, but RNs are qualified to work anyplace. LPNs assist physicians, while RNs provide medical treatment to patients by completing activities such as checking vital signs, testing blood pressure, dispensing medication, and giving injections. In addition, they assist with basic nursing tasks such as bathing, changing, and feeding patients.
The annual salary of a licensed practical nurse in Canada is C$32,000 (1,376,320 PHP).
The following are essential competencies for licensed practical nurses:
– A desire to assist those in need.
– Effective communication skills
– The capacity to work under duress and within strict time constraints.
– A comprehensive grasp of the functioning of the human body, including the circulatory, neurological, and digestive systems.
In order to offer accurate information regarding a patient's health status, licensed practical nurses must also be able to read and accurately interpret medical records.
Similar to the majority of the world, it is anticipated that the cost of healthcare services in Canada would increase over the next decade. This is due in part to an aging population that requires more medical care and a growing number of persons with obesity-related diseases such as diabetes, which are frequently treated with medication.
This is one of the many advantages of pursuing a nursing career. The discipline of nursing offers numerous employment prospects and is also one of the most adaptable careers available.
11. Aircraft pilot
You will be responsible for the safe operation of an aircraft as a pilot. You may also be required to offer clients flight-related details, such as their location and projected arrival time. Pilots are expected to have great communication skills and the ability to efficiently multitask.
A pilot is, as expected, one of the highest-paid occupations in the world. This is mainly because of the situational risks and complexities that come with the profession. Pilots are also paid well because they often work in high-risk environments and must be able to think on their feet. As you know, this job is simply not for everyone.
In order to become a pilot, you must have at least a bachelor's degree in aeronautical science. The required courses will cover topics such as flight dynamics and aviation law. You may also need to take classes in physics and chemistry if you plan on obtaining an Airline Transport Pilot (ATP) certificate. This type of certification is required for commercial pilots who want to fly large commercial aircraft like airliners or cargo planes.
You should anticipate spending between two and four years to get your pilot's license, as aircraft pilots are among the most highly trained professionals in the industry.
A pilot can make between C$80,000 (3,440,800) and C$120,000 (5,161,200) per year in Canada. This can significantly rise with experience and seniority.
12. Psychologist
Psychologists are trained to handle a wide variety of mental health conditions. They employ treatment, research, and counseling strategies to assist individuals with their issues.
Nowadays, there is a nearly endless list of mental health issues that can be treated by a psychologist. The following is a brief overview of some common psychological conditions and how they may affect individuals.
-Anxiety Disorders
-Autism Spectrum Disorder
-Bipolar Disorder
-Cognitive Disorders
-Depression
-Eating Disorders
-Obsessive-Compulsive Disorder
-Personality Disorders
-Post-Traumatic Stress Disorder
Each of these conditions causes its own set of symptoms, which can range from mild to severe. Psychologists use a variety of treatment methods to help patients manage their symptoms and get back on track with their daily lives.
To become a psychologist, you must earn a Master's degree and then become registered with your state's psychology board. Psychologists in Canada make between C$43,000 (1,859,700 PHP) and C$88,000 (4,218,400 PHP) annually.
Important abilities for success as a psychologist include empathy, solid communication skills, and the ability to create strong client connections.
As this job entails working with people of all ages and backgrounds, it's important that you can put yourself in their shoes. You need to be able to understand their problems and help them overcome them.
13. Industrial electrician
Actually, there are other types of electricians, and the one we're discussing here is an industrial electrician. They are responsible for assuring the safety and functionality of all electrical installations in large-scale production facilities.
To become one, it can take up to two (2) years to get a certificate or certification in commercial electrical. You can then get employment as an apprentice electrician before launching your own business.
In Canada, industrial electricians earn between C$45,000 (1,928,600) and C$80,000 (3,851,800) annually.
To be successful as an industrial electrician, you must be safety-conscious and possess strong problem-solving skills. Additionally, you must possess excellent communication skills and the capacity to work independently.
14. Steamfitter or pipefitter
Steamfitters and pipefitters install and maintain piping systems in buildings, industries, and other establishments. They install and repair plumbing, heating, and air conditioning piping.
To become a steamfitter or pipefitter, you must receive a certificate or diploma from a community college or technical school in this trade.
Typically, steamfitters and pipefitters earn up to C$50,000 (2,150,500) each year. The following are essential abilities for success as a steamfitter or pipefitter:
– Mechanical aptitude and problem-solving
– Fundamental understanding of plumbing, heating, and cooling systems
– Capability to use hand tools
15. Dispensing optometrist
Dispensing opticians assist individuals in selecting and fitting glasses and contact lenses. Customers' eyes are measured to ascertain their prescription, after which a pair of appropriate eyeglasses is provided.
To become one, you must graduate from a recognized community college or technical school with a diploma. You can anticipate earning approximately C$30,500 (1,723,500) per year. Important abilities required for success as a dispensing optician include – Basic understanding of eye anatomy and physiology; – Capability to measure customers' eyes using tools such as lenses and rulers; and – Ability to prescribe corrective lenses. A diploma from a recognized community college or technical school is required. You can anticipate earning approximately C$30,500 (1,723,500) per year. The following are necessary abilities for success as a dispensing optician:
– Fundamental understanding of ocular anatomy and physiology
– Ability to recognize, coordinate and manage ocular conditions
– Ability to sell products and services
16. Construction estimator
A construction estimator is a specialist who determines the cost of a construction project. They assist in determining the amount of time and money required to finish a project. In addition, they prepare bids for building projects and assist with budget management during construction.
A bachelor's degree in construction management or construction engineering is required for employment. In addition, you must finish a two-year apprenticeship with an experienced estimator and pass the National Association of Home Builders examination.
You can anticipate earning approximately C$62,000 (3,413,500) per year. The following are crucial abilities required for success as a construction estimator:
– Knowledge of construction materials and techniques
– Capability to compute work hours per square foot based on construction plans
Despite the fact that the report was published a few years ago, certain industries have evolved. Canada, for example, has an enormous demand for artificial intelligence and blockchain technologies. However, the preceding jobs are all reasonably certain ways to obtain a worker's visa.
Frequently Asked Questions:
The Canadian Occupational Projection System (COPS) is the most comprehensive information system in the Canadian labor market. It provides occupation and industry-specific labor market estimates, including growth rates and employment levels. COPS is revised every two years to reflect the most recent economic trends in Canada. The following are the most frequently asked questions concerning COPS:
1. How frequently are COPS updates?
COPS is revised every two years to reflect the most recent economic trends in Canada.
2. What are the three-year employment projections?
The Employment Outlooks are based on a Service Canada and Eastern Economic Development Council-developed economic model. It compiles a comprehensive picture of the labour market through a number of statistical methodologies and data sources.
The purpose of the Employment Outlooks is to provide a fair and impartial evaluation of the employment forecast for a particular region or province. The organisation is the only one in Canada to produce annual employment projections for all regions and occupations.
In order to account for the potential overlap of economic cycles, projections are created for a three-year period. They are also too close to the COPS model's 10-year estimate.
3. What is the first indicator used while evaluating employment prospects?
The yearly growth rate of employment by occupation is the first indication that may be used to estimate the probability that a job will be created during the following three years.
4. What is the 3-year employment outlook for ESDC?
The agency estimates the employment outlook for national occupational classification personnel for the next three years. They are determined by provincial, territorial, and economic region statistics.
5. How is the employment indicator determined?
The indicator is generated from the Employment Insurance Department of Canada's data (ESDC). The number of beneficiaries is then estimated by a series of computations.
6. What factors affect occupational projections?
Adjustments are made to these estimates to account for the numerous changes that can affect the occupational environment, such as technological advancements and the appearance of new methods of arranging labor.
Final Thoughts
If you've been considering a career switch, now is the time to do so. It is anticipated that the Canadian labor market will expand by 1.4% between 2016 and 2021, resulting in the creation of more than 500,000 new jobs in Canada.
With the aid of this guide, you can have a better idea of what to expect in the job market and which fields are likely to provide you with the most prospects. We hope that you learned something from this post and will be able to utilize it to make a more educated decision on your future career. If you know someone who might find this story interesting, please forward it to them. Please let us know what you thought of our guide by leaving a comment below!
DISCLAIMER: This article is meant solely to provide general information. Note that the COPS may update or alter any information given without prior notification. The COPS is not accountable for the accuracy of any of the information in this article.
READ NEXT: 12 Major Reasons to Pursue a Nursing Career in Canada for Filipinos