Filipinos consider Canada to be a prosperous place to live and work. Filipinos can easily relocate to the country because of its stable economy, high quality of life, and liberal immigration regulations.
Also Read: 16 High Demand Jobs in Canada for Filipinos
With recent changes to Canada's immigration system, a rising number of Filipinos are migrating to this lovely country in search of a better future. However, given the vastness of Canada's area, which Canadian cities are good for Filipinos? This guide will provide some helpful information.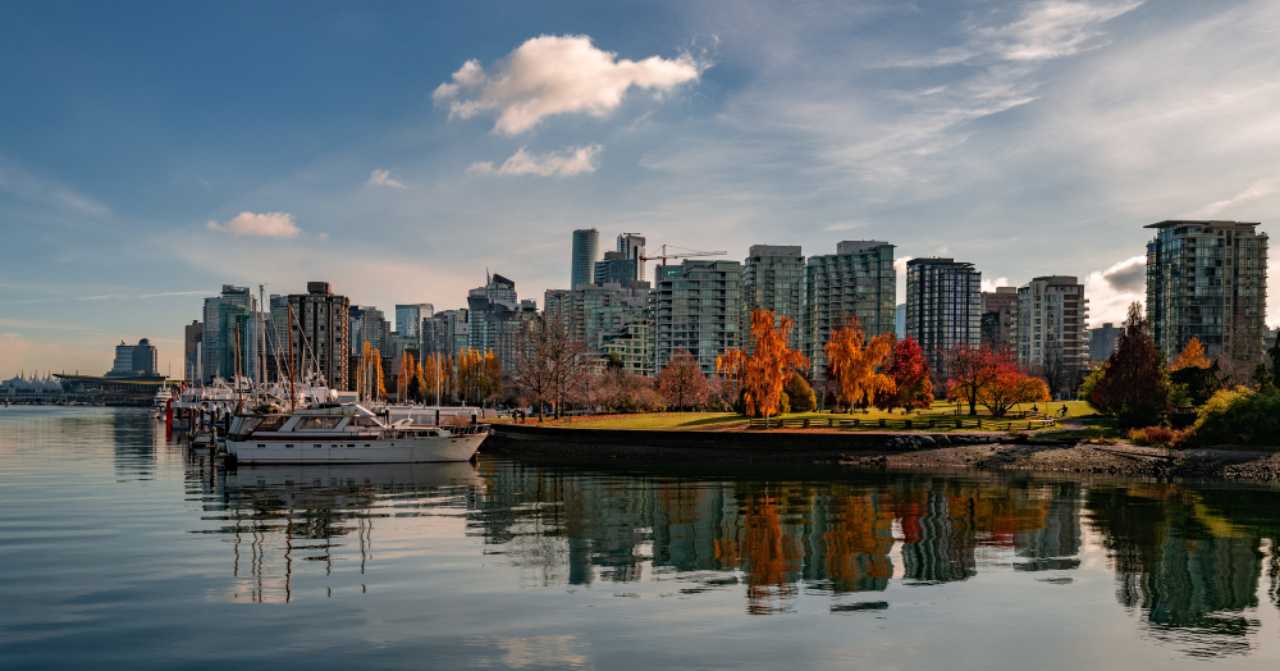 Living in Canada: Overview
In April 2018, there were around one million Filipinos in Canada, including individuals of Filipino descent. Permanent residents, students, and naturalized citizens are all included. Filipinos were the country's fourth largest visible minority group as a percentage of the total population. They advocated for minorities such as Chinese, African-Americans, and South Asians.
Canada is a multi-cultural society that features elements such as the French, British, and the country's other native Canadians. In response to the changes brought about by immigration regulations, a universal point system was established to assess newcomers regardless of their race or country of origin. During the 1970s, the country's reliance on Asian labor for major projects and industries grew.
According to official statistics, about 2.3 to 2.6 million people from various ethnic groups were added to the country's population between 1968 and 1995. The increasing number of immigrants living in metropolitan areas has led to speculations about a dramatic change in the country's diversity.
The presence of various ethnic minorities in Canada is equivalent to that of Ottawa, the nation's capital, as seen by the country's sizable Filipino community. In Toronto alone, there are almost 300,000 Filipinos. After Los Angeles and New York City, it is the third largest metropolis in North America with a Filipino population. The majority of Filipinos in Canada live in Ontario and British Columbia, both of which have substantial Filipino communities.
In truth, Filipinos have left their mark in these areas by founding a number of businesses. More than half of the Filipino population is under the age of 35, indicating a high population growth. This community's contributions are felt across the country, from their careers as physicians to their involvement in the arts. The Filipino community in Canada is one of the most active and well-integrated ethnic groups.
1. Ontario
According to data from 2019, the most popular location for Filipino citizens in Canada as permanent residents or newly naturalized citizens was Toronto, with around 119,000 people. When the Greater Toronto Area (GTA) is included, the figure rises to roughly 192,000. As previously indicated, this figure excludes thousands of second- and third-generation Filipino-Canadians, as well as recent immigrants with study and temporary work visas.
Unlike other immigrant groups in Toronto, the growing Filipino community has chosen to reside in downtown Toronto or one of its nearby urban areas rather than in the suburbs of the Greater Toronto Area (GTA). This contrasts with other important immigrant communities, such as Indians, who prefer to live outside of Toronto but within the Greater Toronto Area. Because of the variety of job opportunities in several areas, Toronto is an obvious choice for Filipino immigrants to Canada. If you want to move to Toronto, you should be aware that it will not be cheap.
Gelaine Santiago, a successful entrepreneur who founded Cambio & Co., an online fashion retail company that bridges cultural and economic divides between Canada and the Philippines, enjoys her life in Toronto. Cambio & Co. items are made in the Philippines by artisans, and Cambio & Co. is an e-commerce platform that links artists with a global customer. The goal of this part is to provide an estimate of the cost of living in Toronto and to assist you in deciding whether or not to invest in this city.
Rent and basic living expenditures in Toronto are always expensive. The monthly rent for a one-bedroom apartment in downtown Toronto in 2019 was approximately C$2,173, according to Numbeo (Php 93,482.46) A monthly transportation pass costs about $150 (Php 6,453), while private child care costs about C$1,528 (Php 65,734.56). If you are looking for a more affordable option that is still within commuting distance of Toronto, consider one of the smaller cities in the Greater Toronto Area (GTA), such as Mississauga, Markham, or Brampton. These cities are close to Toronto and provide more affordable housing options as well as a lower total cost of living than the city itself.
2. Vancouver
The draw of Vancouver for Filipino immigrants to Canada is undeniable. Aside from being a pioneer in the film and visual effects sectors, the city also offers jobs in engineering, construction, health sciences, financial services, and other fields. The number of Filipino nationals residing in Vancouver as permanent residents and naturalized citizens increased dramatically in 2016 due to the arrival of second- and third-generation Filipino-Canadians, temporary employees, and students.
As a result, it is one of the most important cities in Canada for Filipino immigration. The number of Filipinos in Vancouver has increased by more than half since 2006, from 13,730 to 22,852. (according to Statistics Canada). This trend is expected to continue as more Filipino students enroll in postsecondary institutions in Metro Vancouver.
Greater Vancouver's numerous institutions and universities make it a popular destination for Filipino students. Many businesses in these fields are looking for exceptional Filipino graduates.
It's simple to see why so many Filipino immigrants have chosen Vancouver, British Columbia, as their new home in Canada. Vancouver is possibly the only major Canadian city with a temperate climate, and its natural beauty astounds outdoor aficionados. Housing is the lone exception to this rule. Unfortunately, renting or buying real estate in Vancouver is prohibitively expensive. A one-bedroom apartment in downtown Vancouver may cost between C$2,050 (Php 88,191) per month and C$12,481 (Php 536,932.62) per square meter, according to Numbeo.
Many consider Mable Elmore's election to the British Columbia Legislative Assembly in 2009, whose mother moved from the Philippines to Canada, to be a watershed event for Filipino community leaders. Throughout her career, Elmore has been an outspoken supporter of the Filipino community. In 2013, Elmore was re-elected as the spokesman for immigration and temporary foreign workers, as well as the assistant spokesperson for finance. In the 2017 provincial election, Elmore was re-elected to this seat. She was named Parliamentary Secretary for Poverty Reduction in British Columbia in July 2017 as a result of a change in government.
She will be remembered in the Filipino community's history books as a woman who made a difference for all immigrants, regardless of their nation of origin.
3. Winnipeg
Winnipeg is perhaps the most surprising addition to the list of top Canadian cities for Filipinos, but this should not be the case. Winnipeg, often known as "The Heart of the Continent," has a long history of Filipino immigration. The first significant wave of Filipino immigrants to Winnipeg occurred in the 1980s, and the multigenerational community has thrived since then.
Winnipeg now has the third-largest Filipino community in Canada, as well as the highest Filipino population per capita, at around 10%. In 2016, over 57,000 Filipinos were permanent residents or naturalized citizens in Winnipeg. Furthermore, the Filipino population in Winnipeg increased by 26.2% between 2011 and 2016, ranking second only to Calgary during this five-year period. But why are there so many Filipinos in Winnipeg?
Winnipeg's economy was recently classified as the third-fastest expanding and one of Canada's most varied among major metropolitan areas. Furthermore, Winnipeg has some of the lowest rental expenses in Canada, making it ideal for Filipino immigrants who prefer to find their own apartments rather than share an address with roommates. For example, a one-bedroom apartment in downtown Winnipeg should cost around C$995 (Php 42,804.90) per month. The recently opened Canadian Museum for Human Rights, the Centennial Concert Hall, and the ever-popular Winnipeg Folk Festival are all located in Winnipeg. If you become homesick, there are plenty of opportunities to relive your childhood culinary joys at one of the city's many fine Filipino restaurants.
Finally, there are numerous examples of Filipino political leaders' success in Winnipeg. The most well-known is Dr. Rey D. Pagtakhan, who served as a cabinet minister in the Jean Chrétien and Paul Martin Liberal governments and as a member of the Federal Parliament from 1988 until 2004.
4. Calgary
You might think that Calgary, with its love of all things cowboy, isn't a probable destination for Filipinos looking to relocate to Canada, but you'd be mistaken. According to the 2016 census, Calgary had 53,450 Filipino people. This, together with the tens of thousands more on study visas and temporary work permits, makes the city one of the most appealing to Filipino immigrants traveling to Canada.
Calgary is Canada's fourth-largest metropolitan region, with a population of approximately 1.3 million people. Many Filipino immigrants come to Calgary with backgrounds in engineering, mining, or other related industries. In comparison to other Canadian cities, Calgary has a mid-range cost of living. It is less expensive than Toronto and Vancouver, but more so than Montreal, the Atlantic cities, and Winnipeg.
A one-bedroom apartment in one of Calgary's most prestigious areas will most likely cost around C$1,200 (Php 51,624) per month. If you have a family and are willing to live in the suburbs, a three-bedroom home should be available for around C$1,540 (66,250.80) per month.
5. Edmonton
Edmonton is the northernmost "major" city on the North American continent. It is also the home of hockey icon Wayne Gretsky, who won four Stanley Cups with the Edmonton Oilers, and it is home to around 45,000 Filipino citizens who are naturalized Canadian citizens or permanent residents as of 2016.
If the cold bothers you, you should think twice about making Edmonton your permanent home in January, especially if you're flying in from Manila or another part of the Philippines. Nonetheless, Edmonton is the sunniest city in Canada, with various festivals and community events held throughout the year to celebrate Mother Nature's extremes.
Despite the current economic downturn, Edmonton has a lot to offer Filipino travelers. The city, like Calgary, is an oil centre, but there are also significant opportunities in construction, engineering, and related businesses. The cost of living in Edmonton is low. A one-bedroom apartment in the city's metropolitan heart will cost around C$1,200 (Php 51,624) per month, while the identical property on the outskirts would cost around C$975 (Php 41,944.50).
Other Canadian Cities to Consider
Vaughan is located in York Region, which is north of Toronto. It was the fastest-growing municipality in Ontario over the last decade. Vaughan is worth consideration if you want a place with a reasonable cost of living and a lot of possibilities. A one-bedroom apartment in the city costs an average of $935 a month (Php 41,500). Furthermore, the city's economy is strong and is expected to grow further. Vaughan's average annual wage is C$58856 (2,390,0047).
Richmond Hill is located in the York Region of Ontario, Canada, and is one of the most populous municipalities in the Greater Toronto Area. This city is worth considering if you're looking for a place with a low cost of living and plenty of opportunities. A one-bedroom apartment in the city costs an average of $1,020 a month (Php 44,240). The city's thriving economy is expected to expand further. Richmond Hill's average yearly wage is $61,170. (2,613,843)
Oakville is a city in southern Ontario, Canada, near Hamilton and Toronto. It is also in Lake Ontario's Halton area. If you're looking for a city with a low cost of living and plenty of job opportunities, Oakville is worth considering. A one-bedroom apartment in the city costs an average of $1,017 a month (Php 44,124). The city's numerous restaurants, stores, and other attractions make it a desirable place to live.
Markham is located in the York Regional Municipality in Ontario, Canada. It is known as the "City of Lakes" at times. Markham is a potential choice for people considering relocating to Canada. It has a low crime rate and is close to Toronto. A one-bedroom apartment in the city costs an average of $1,067 a month (Php 45,838). Markham, Ontario is a booming city. Many IT companies have relocated to Markham. The city has world-class theater, a thriving economy, and a plethora of family-friendly attractions.
Saanich is a municipality on British Columbia's Vancouver Island. It is situated inside Greater Victoria. Residents of the Saanich region have access to a variety of natural ecosystems and habitats that are home to a diverse assortment of species. Agriculture and residential areas both contribute to the region's biodiversity. If you're looking for a city that has the best of both worlds, Saanich is the place to go. The city has many parks, gardens, and other green spaces. Furthermore, it has a number of beaches where residents can swim or relax on the sand.
Advice on Where to Relocate in Canada
Given that Canada is such a huge country with many diverse regions, researching the many communities in which you could potentially live is essential. Climate, lifestyle, culture, and economics are just a few of the factors that will affect your decision. For example, if you want to be close to nature while also having access to modern comforts like retail malls and restaurants, Calgary might be the place for you. Here are some guidelines to help you make the best decision.
1. Consider Your Lifestyle Needs Before Purchasing a New Home
It is critical to consider the type of lifestyle you want for yourself and your family. Are you looking for a quiet neighborhood with less traffic? Or do you prefer to live in a neighborhood with a variety of stores, restaurants, and entertainment options?
2. Think about the Weather
Climate must be considered in addition to lifestyle considerations. For example, if you live in an area prone to hurricanes and tornadoes, Calgary is not for you.
3. Determine Housing Expenses
The cost of housing will also influence where you live. If you're looking for cheap lodging, Calgary might not be the greatest choice. The average price of a home in Calgary is around $419,000. This means that if you want to move here and buy a house, you should make sure you have enough money saved up.
4. Consider Employment Possibilities
When determining where to relocate, it is equally critical to consider the career opportunities in the area. If you are heading to Canada to find a new job or to start a business, it is critical to ensure that the place you choose has a high number of firms recruiting. In terms of job opportunities, Canada is among the best! The unemployment rate in Canada was 5.8% in 2018, showing a surplus of job possibilities. If you're looking for a place to live and work in Canada, consider Vancouver or Toronto. These cities have some of the top job opportunities in the country.
Video: TOP 5 BEST CITIES IN CANADA FOR FILIPINOS TO LIVE
This video will go through the five best Canadian cities for Filipinos. If you are still undecided about where to live in the country, this video can assist you in making an informed selection. It will also provide an overview of the cost of living in each of these cities.
Final Thoughts
This brings us to the end of our list of the top Canadian cities for Filipino immigrants. Whether you travel to Canada from the Philippines via Express Entry, a study permit, or with family, you may be confident that you will encounter many warm and familiar sights and sounds.
We hope this post has helped you narrow down your options and that you have a wonderful time in Canada!
And, if you immigrated from the Philippines to Canada and have any observations about your new home, even if they aren't featured above, please share them with us! Any information or advice you have for our kababayans would be highly welcomed.
READ NEXT:  16 High Demand Jobs in Canada for Filipinos