Applying for an SSS pension loan online is every OFW-member's right and well-deserved benefit after their long years of hard work overseas. Compliance is one thing but consistency when it comes to paying one's membership dues is a different story altogether. And when you've accomplished the latter, you will be rewarded later on, in the case of SSS, with a pension at your age of retirement.
Still, due to the unforeseen situation brought about by the global health crisis, most (if not all) of the member services are now delivered online – which is a very good way of adjusting to the current situation and for future purposes, as well. So, if you've been a responsible member of the SSS fund, then you might want to know how to apply for an SSS pension loan online to reap the benefits of your patience, hard work and sacrifices. Continue reading to learn more.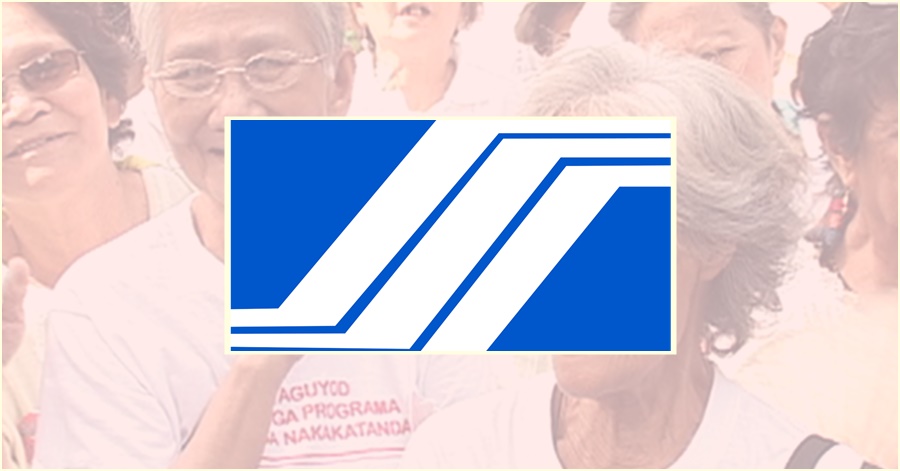 Guide to Applying for SSS Pension Online
Without a doubt, taking out a loan from the SSS rather than loan sharks is a smart decision anyone can make, regardless of how desperate their situation may be. Why? Read this blog post about loan sharks in the Philippines to know why this route will cause you more harm than good. Additionally, through the introduction of online government facilities for services aimed to streamline processes for the general public, taking out a pension loan from the SSS has been much easier now. Be sure to read the following sections to learn more about this.
How Do I Know if I'm Qualified to Get a Pension Loan from the SSS?
Here's a shortlist of those who are qualified to take out a pension loan from the SSS online. You must be:
An SSS retiree-pensioner;
85 years or below at the end of the month of the term of the loan;
Without any outstanding loan balance or benefit overpayment from your monthly pension;
Without any existing pension under the SSS calamity passage;
Receiving your monthly pension for at least one month;
Your pension status must be 'active;' and
With a valid SSS UMID card enrolled as an ATM or a valid UBP Quickcard for your previous pension loan.
Loan Details
SSS members can apply for a pension loan of up to a maximum amount of Php 200,000. This can be paid in 6, 12, or 24 months.
With 10% annual interest.
The loan can be filed online.
How to File an SSS Pension Loan Online (9 Steps)
Go to the My.SSS online portal and log in to your member account. If you still do not have a My.SSS account, read this guide on how to register an account online.
Select the E-Services tab and click Apply for Pension Loan.
Choose the loan amount you wish to have. Click the submit button at the bottom of your selected loan computation.
Review all the details of your loan application before hitting 'Submit'. Once you're done checking the information of your loan application, read and check the Acknowledgement, Authorization, and Agreement box.
Click the Disclosure Statement and print a copy for personal reference (optional).
Exit the Disclosure Statement Page to activate the Submit Pension Loan option. Click the submit button to proceed.
At this point, you should receive a notification on your screen that your loan application has been successfully submitted.
You will also receive an email notification with the details of your pension loan application.
Once approved, you will receive your loan proceeds within five business days. This will be credited to your Savings Account, based on the following criteria:
Valid SSS UMID Card enrolled as an ATM Card;
Valid UBP QuickCard registered as savings account with the SSS;
Valid Savings Account with a PesoNet-participating bank enrolled with the SSS
Note: If you do not meet the above criteria and receive your loan proceeds through cheque, then you need to personally visit an SSS office to apply (not recommended).  
VIDEO: SSS LOAN APPLICATION ONLINE / SIMPLE STEP-BY-STEP GUIDE
Here's a short video tutorial shared by Masbatenyas tv. via her YouTube channel to help OFWs and member-pensioners apply for the SSS pension loan online. In this video, you will see how to navigate the SSS website to apply for a pension loan. It's so simple to do as long as you have a working computer with internet connection, an active email, and My.SSS account. Just be sure to follow the instructions down to the dot so you wouldn't miss anything!
Frequently Asked Questions About SSS Pension Loan
1.  When was the SSS Pension Loan Program made available online?
The SSS Pension Loan Program was officially launched by the agency on September 15, 2020.
2. Can I still avail of the Pension loan program even if I do not have a My.SSS account?
It is possible to still get a pension loan from the SSS even if you do not have a My.SSS account IF you are already receiving your loan proceeds via a cheque at your designated bank. However, it is counterproductive to continue with this process because of the current situation and the online facility set in place, which aims to streamline the disbursement process for loans and benefits provided by the SSS to its members.
3. What is the interest rate on an SSS pension loan?
The SSS pension loan has an annual interest rate of 10%. While this is much higher than what banks usually offer, but it is still lower than that 20% that loan sharks (five-six) charge.
Final Thoughts
There you have it! With the SSS online facility, applying for a pension loan is now made easier more than ever. You no longer have to go out and submit your application at the nearest SSS office because you can easily apply for an SSS pension loan online – right at the comfort of your home! We hope this guide has helped you explore another way to gain access to funds during these difficult times. And in doing so, still remain safe along with your family and loved ones.
READ NEXT: How to Enroll your Bank via DAEM for your My.SSS Loan and Benefit Disbursements