An Overseas Filipino Worker had died due to the COVID-19 virus. His name is Robert Taboada and he was a nurse working in one of the hospitals in Kuwait. A Facebook post of Ejet Ramos expressed his dismay of losing a joyful friend. He did not expect that it was the last time that he'd see him.
Ejet did not expect that it was the last moment that he had with Robert. He knew him as "One of the Jolliest Person". He was shocked to found out that his fellow OFW had passed away. Families, friends, and colleagues were devastated about hearing the death of Robert Taboada, they were saying that it was not expected and was too soon to happen.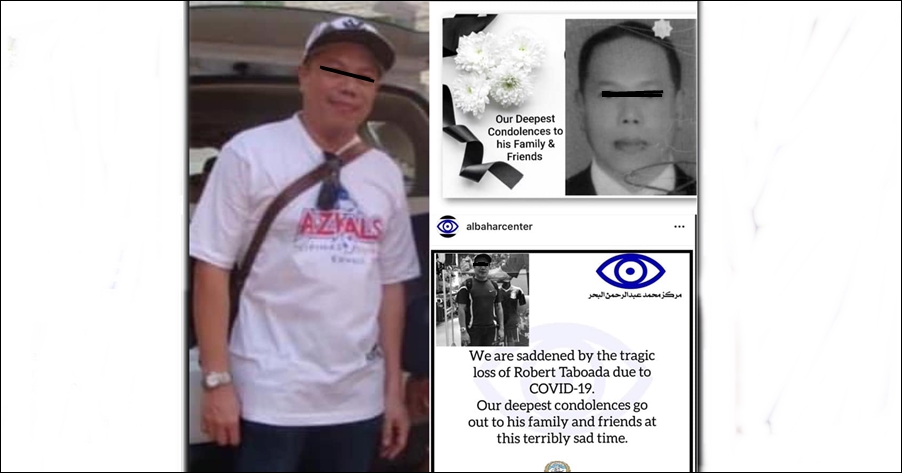 Tragic Loss of a Filipino Nurse in Kuwait
An Overseas Filipino Worker health personnel passed away because of the pandemic crisis, covid-19. Based on Ejet Ramos'  Facebook post, he was displeased by the sad news about Robert Taboada. He did not see it coming, he shared that the moment he had with Robert was already a farewell.
Robert Taboada was seen as a figure of a kind-hearted person, most of the people who knew him were pleased to see him smile despite the work environment and with the diseases around him.
The policy in the hospital was not to have any physical contact with each other, so what they did was just wave their hands to greet and say "hello". Little did he know, it was the last time he'd seen him alive.
Ejet expressed his deepest condolences to Robert's family and friends. Due to the strict guidelines this virus is, the Taboada family may never see him again with the country's restrictions of repatriating the remains of Robert. Ejet said, "Rest in Peace Robert. And my deepest condolences sa buong pamilya, I know, no words can comfort you at this time, but we are sure that he will be in heaven because he touched so many lives,".