Did you know that there has been a change in the premiums of several government-funded agencies? And while this may seem like bad news because of the higher fees to pay, the improved coverage and benefits well make it worth the price.
And even though it may seem like a big challenge to start, don't think twice about looking after your health. One of doing this aside from having a healthy lifestyle, is by becoming a member of PhilHealth, if you're living in the Philippines.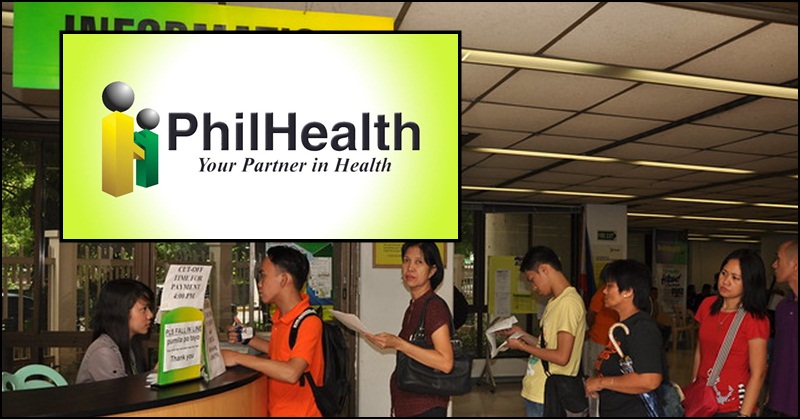 Guide to Getting a Voluntary PhilHealth Membership
In this post, we will share some tips on how to apply for PhilHealth membership, whatever your circumstances in life.
Working in the private or public sector requires employees to get PhilHealth membership. The labour law mandates employers and companies to shoulder the payment of premiums of their employees.
In light of this, any Filipino who doesn't have a fixed employment term and is not a senior citizen, indigent member, or sponsored member can voluntarily register as an individual paying member of PhilHealth.
Collectively categorized as members in the informal economy, qualified voluntary PhilHealth members include the following:
OFWs – documented or undocumented Filipino workers abroad
Self-employed professionals – these are the self-earning individuals such as entrepreneurs, lawyers, doctors, and freelancers, whose incomes are generated from their professional services or business enterprise.
Informal sector workers – these are the people who work in the informal economy, which include jeepney and tricycle drivers, street and market vendors, and construction workers
Dual Citizens
Naturalized Filipino citizens
Expats – these are the foreign workers who live in the Philippines with valid working permits or Alien Certificate of Registrations (ACRs).
When voluntarily registering for PhilHealth membership or enrolling dependents, supporting documents such as birth certificates or marriage contracts are no longer required, but you will need to complete a PhilHealth Member Registration Form (PMRF).
There are two ways to register for PhilHealth membership as follows:
Via the PhilHealth Office:

Visit  the nearest Local Health Insurance Office or PhilHealth Express outlet.
Fill out two (2) copies of the PhilHealth Member Registration Form (PMRF).
Submit the accomplished and signed forms.
Wait for the issuance of the PhilHealth Member Data Record (MDR) and ID card.
Using  your PhilHealth ID number (PIN), pay your premium contribution to the cashier.
Note: Those earning PHP 25,000 or below every month are required to pay the quarterly amount of PHP 600 (or PHP 200 monthly/PHP 2,400 annually). If your monthly income is over PHP 25,000, you must pay PHP 900 for the quarter (or PHP 300 monthly/PHP 3,600 annually).
Online:

Visit the PhilHealth Electronic Registration System.
Click "PROCEED".
Read the Terms and Conditions, tick the small box below, and click "Accept."
Fill in the required information on the PhilHealth online registration form.
(Optional) Upload your document in jpeg, pdf, gif, or png format.
Type in the Captcha code, tick the small box below, and click "Submit Registration."
Wait for an email with the instructions on how to complete your PhilHealth membership application. Copy the transaction number, which serves as a reference to your registration.
Tips when Applying for PhilHealth Voluntary Membership:
Visit the PhilHealth office early. Although the registration process typically takes less than a day, it's better to finish early by avoiding long queues and early cut-off times in some branches.
Remember to read the instructions on the second page of the PMRF before filling it out with the necessary information.
If previously employed and you already have a PIN, be sure to put a check next to "FOR UPDATING" under PURPOSE. This is because you are only issued one PIN in your lifetime.
It's better to declare all of your dependents to maximize your PhilHealth benefits. You can do so by listing down the names of your qualified PhilHealth dependents when filling out the PMRF. You won't be required to pay extra premium for all of your dependents' PhilHealth coverage. So, when you receive your MDR, make sure it has all the names (of your dependents) to avoid inconvenience when claiming benefits or assistance from PhilHealth.
If you have any questions, concerns, or inquiries, you may seek assistance from PhilHealth's 24/7 interactive helpline at (02) 441-7442 or e-mail
Whatever method you choose to use to register for voluntary membership, you'll need to pay the annual PhilHealth contribution of PHP 2,400 at any PhilHealth office, collecting agents, or the PhilHealth Operations Center at the POEA Central Office.
ALSO READ: DOLE Boosts Services Rendered by One-Stop Service Centres for OFWs