Being a PhilHealth member may allow you to receive benefits from the insurance program. However, it's still important to have a PhilHealth ID to access the facilities and services that the program offers. If you're still waiting for your ID to be released or are still waiting for it to be processed, an important detail you need to get a hold of is your PhilHealth number – but, what if you've misplaced or forgotten what your number is?
Also Read: Philhealth: What You Need to Know about Philippine Health Insurance Corporation
This guide will help you obtain your PhilHealth number, which you can use to avail of the services offered by the health insurance agency. If you're interested to know where you can find this detail, keep reading until the end.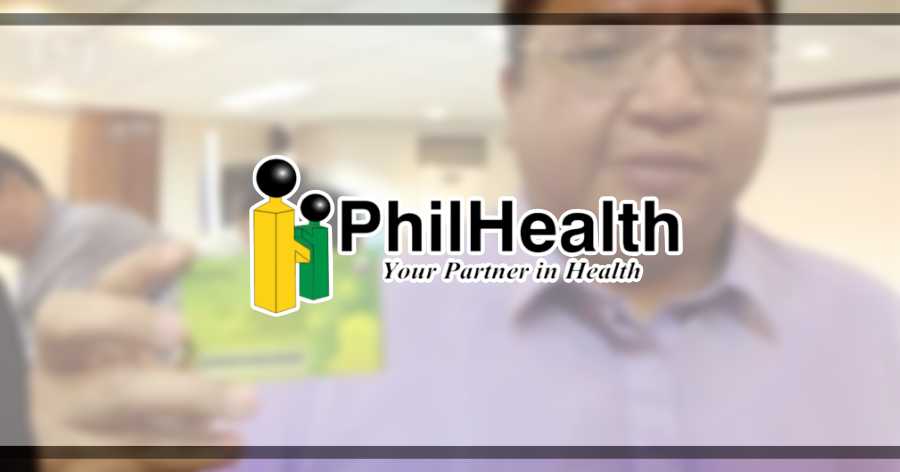 Guide to Obtaining your PhilHealth Number
There are two scenarios where you would need to get a PhilHealth number, the first one is if you're a first-time member and the other is when you're a member who somehow lost your documents, including files related to PhilHealth which might include your PhilHealth ID or number.
What is a PhilHealth Number?
The PhilHealth Identification number is a 12-digit code that's assigned to every member of the health insurance company. It's used for various transactions, from applying for an ID to claiming a specific benefit from the program. When getting your PhilHealth number, be sure to keep a copy of it in case of emergency or for future reference.
Fees
Just to give you an idea, especially for first-time applicants, you don't need to pay for anything to get a PhilHealth number. This service is provided by the government and is available to all members. That being said, all members need to pay their monthly contributions to the insurance fund so that they can avail themselves of the benefits and services offered by the program.
PhilHealth Member Benefits  
Just to give you an overview, PhilHealth members have membership contributions, which they need to pay on a monthly basis. And since the insurance fund mainly deals with health services, here are some of the benefits you can enjoy as a PhilHealth member:
Inpatient Benefits: These benefits are usually provided for patients who require hospitalization due to a medical condition or procedure. They cover the costs of the hospital stay and the attending physician's fees.
Outpatient Benefits: An outpatient benefit refers to a hospital visit or medical assistance that's less than 24 hours.
Z Benefits: The Z Benefits package from PhilHealth is a plan that can help people with catastrophic illnesses. It provides coverage for conditions that require long and expensive treatment.
SDG Benefits: Part of the agency's mandate is to set goals aligned with the UN's Sustainable Development Goals. To ensure the welfare of its members, PhilHealth has created various medical packages that can be used for members with special needs, including Outpatient malaria
Outpatient HIV-AIDS, Anti-TB through DOTS course, and so on.
Maternity Benefits: PhilHealth provides benefits for mothers who deliver via caesarean section. The plan covers the medical fees and hospital expenses of the first four normal deliveries.
Senior Citizen Benefits: PhilHealth-senior citizen members can be listed as lifetime members or dependent of the company's principal members. Aside from standard medical services, they also receive special allowances and discounts.
OFW Benefits: OFWs and their dependents can also receive the same health care benefits as their local counterparts. They can also claim for hospital expenses overseas by filing a claim at a PhilHealth office.
Procedure
As mentioned, there are two cases wherein you might need to get a PhilHealth number. Take note of the following procedures that apply to your case:
For first-time members:
If you're not yet a member, register with PhilHealth to get a number. You'll be issued with this once you complete the registration process, which can be accomplished either online or at a PhilHealth service branch. Here's the step-by-step process for reference.
Option #1 Getting PhilHealth Number Through Registration via Email Request
Download a copy of the PhilHealth Member Registration Form (PMRF). This can be accessed via the PhilHealth website by going to the Downloads section under the main menu. Go to Forms and then click the download link for the PMRF under the Membership
Print a copy of the form to fill it out manually. Note that PhilHealth won't be accepting electronically signed forms.
After completely filling out the form, scan the document and send it in PDF or JPEG format to actioncenter@philhealth.gov.ph along with a scanned copy or photo of any valid ID. Make sure to include the following details in the subject line: Register<space>Name<space>City/Province, Region
Wait for an email response from PhilHealth. It will indicate your PhilHealth number in the email body.
Option #2 Getting a PhilHealth number through Manual Registration
For local employees and sea-based OFWs: Fill out and submit the two copies of the Member Registration Form (PMRF) to your company's HR Department or hiring agency for processing. Your new PhilHealth ID and Member Data Record (MDR) will contain your PhilHealth number.
For employers: To register an employee, go to a PhilHealth branch and submit the necessary details. Your registration will be processed and you will be issued with a PhilHealth Employer ID along with the MDR/s and PhilHealth number/s of your employee/s.
For sponsored members: If your family is listed as NHTS (National Household Targeting System for Poverty Reduction), then go to your nearest DSWD office to get a certification. Submit this document to the nearest PhilHealth branch along with your valid ID. Once enrolled, you can view your PhilHealth number via your MDR or PhilHealth ID and enroll under the sponsored program.
For voluntary members: After completing the requirements, submit the forms to the nearest PhilHealth Regional office or branch, Ventaja or iRemit branch in your host county (if you're an OFW). You can also pay your PhilHealth contribution online or visit a designated PhilHealth outlet. Settle the payment for your contribution and submit the receipt, once the registration process is successfully completed, you will be issued with your PhilHealth ID and Membership Data Record.
For Existing Members
In case you've forgotten or lost the details of your PhilHealth membership, there's a way for you to request your PhilHealth info, including your PhilHealth number. Here's how:
Option #1: Call the PhilHealth Corporate Action Center Hotline
Requesting your PhilHealth number from the agency is as simple as calling their hotline number. The PhilHealth contact center hotline is available from Mondays thru Fridays, 8 am to 5 pm.
To verify a forgotten or lost PhilHealth number via their hotline, you need to do the following:
Have your SSS or TIN before making a call.
If calling from a landline outside of Metro Manila, dial 8441-7442. Or, if calling from a mobile phone, dial 2-8441-7442.
For English transactions, press 1. For Taglish, press 2.
If you're in the Metro, press 1. Select 2, if you're located in the province.
To speak with an agent, press 1.
Once your call gets through, inform the person on the line that you would like to know your PhilHealth number. Upon making this request, you need to provide your full name, birthdate, SSS/TIN.
Upon verifying your identity, the agent will provide you with your PhilHealth number.
Option #2: Request the information from your Employer or HR Department
This might be a giveaway, but you can always check with your employer/HR department if they can provide you with the details about your government-registered information, including your TIN, SSS, and PhilHealth info. If you are currently employed, you can address your HR or manager regarding this matter. Otherwise, you may contact your previous companies to request assistance regarding this.
Option #3 Through PhilHealth Email Inquiry
Another way to get your PhilHealth number is by sending a request thru email to actioncenter@philhealth.gov.ph.
Make sure to include your complete name, date of birth, and attach a photo of a valid ID to verify your identity.
Also, be sure to use PIN VERIF<space>Your Name as your email subject line.
After submitting the email, expect to get a response within 2 to 3 working days from PhilHealth. It will then request additional information about you.
Option #4 Through SMS
You can also reach the action center by text message. Just send a message with your name, birthdate, and details of your concern.  End your text request at 0917-8987442.
Option #5 Through PhilHealth's Official Social Media Pages
To get in touch with PhilHealth, just look for its official page on Facebook and tap the Message button.
Type in your message and hit Enter. Or, send a direct message to the company's Twitter account @teamphilhealth.
Option #6 By Visiting any PhilHealth Branch or Office
If none of the above-suggested methods works for you, your last option will be to head over to the nearest PhilHealth office or branch.
To verify your PhilHealth number, bring a valid ID and approach the Public Assistance Desk to inform the staff about your request for PhilHealth number verification.
You will be asked to line up at the designated time and given a queue number. Once you present your ID, the officer will look up your information in the database and issue a PhilHealth number.
While at the office, you can also apply for a PhilHealth ID or a copy of your MDR.
Video: How to Get your PhilHealth Number
Here's a Tagalog video tutorial on how to get your PhilHealth number, which applies to existing PhilHealth members who've either lost or forgotten the details of their member information. The vlogger shared two methods on how to get your PhilHealth number, the first one is by calling the PhilHealth trunkline.  The other one is by visiting the nearest PhilHealth branch in your area. Either way, both methods are simple and straightforward. You can review these steps in the information presented above in this guide.
Frequently Asked Questions
The PhilHealth website is under maintenance. What should I do?
You can't enroll in PhilHealth online during a system outage. This happens when the system is going through maintenance or enhancement.
If the system is not working, or it has been offline for a long time, then you can either wait for its restoration or apply for a PhilHealth membership manually.
Where can I access the PhilHealth MDR form online?
You can get a digital copy of your medical record through the Member Inquiry facility of the PhilHealth website. This service can also be used to check the accuracy of your membership records.
Why should I keep a copy of my PhilHealth number?
You will need to enter your PhilHealth number to log in to your online account. This will enable you to view and manage your account's various features. Having a copy of your PhilHealth number is very important to ensure that it can be easily retrieved and referenced.
How do I verify my PhilHealth membership?
To verify your membership, go to the website of the Philippine Health Insurance Corporation or visit a local office.
How to update your PhilHealth membership data record (MDR)?
From time to time, you may need to update your PhilHealth Membership Data Record (MDR), e.g. changing your civil status or adding a new dependent/beneficiary. Members in the country can simply go to any PhilHealth office to do this, but for OFWs, their option is to go online.
Summary
Due to the various issues with the website, your online registration might not work when you access it for the sake of verifying your PhilHealth number. To avoid this, try visiting the nearest PhilHealth branch instead.
Getting your PhilHealth number is a relatively straightforward task. Once you've received your number through any of the options presented in the above sections of this guide, remember to keep your PhilHealth number in a secure location. It can be accessed through a note-taking application on a mobile device.
If you don't have a PhilHealth account yet, sign up for free at the member portal website. There, you can access all of your account details, including your claims as well as contributions.
Getting enrolled can be a bit daunting at first, especially since it involves waiting in line for an hour. However, once you realize that it's worth it, you'll be happy with the benefits that you'll receive.
READ NEXT: PhilHealth Benefits as an OFW
Contact Information
PhilHealth Central Office
Address: 709 Citystate Centre, Shaw Boulevard, Pasig City Metro Manila
Tel. No: (+632) 441-7442
Callback Channel: 0917-898-7442 (PHIC)
Text "PHICcallback [space] Mobile No. or Metro Manila landline [space] details of your concern" and wait for a call during office hours, weekdays only.
(Callback requests will expire after 72 hours.)
Call Center Hotline 84417442 (PHIC)
Google Map Location