There are several reasons why you should consider working as a nurse in Kuwait. In fact, it is one of the top destinations for Filipinos looking to work abroad. You need to know more about the country's culture and employment setup though before you can even begin to think about leaving the Philippines.
Also Read: Kuwait Do's and Dont's
Working as a nurse abroad can be tough. You will definitely miss your family, and you're basically alone most of the time. However, the salary is quite lucrative, so that's a huge draw and a major reason why Filipinos sacrifice being with their family for the financial support they can provide.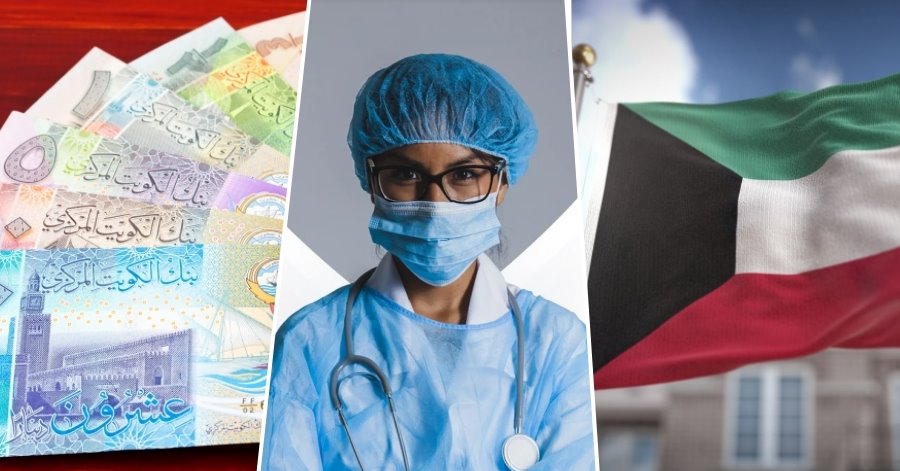 Disclaimer: The information posted here is based on the personal experiences shared by the OFW in the video below. Please let this post serve as a guide only. If you have specific questions, you may ask the OFW by commenting on their video on their accounts.
Why You Should Work as a Nurse in Kuwait?
This article is a summary of the experiences of an OFW working as a nurse in Kuwait. Through her YouTube channel, Nars Lanlan shares loads of information about working in Kuwait. You can check out her channel below:
3 Categories of Employment as a Nurse
Nars says that the salary of nurses in Kuwait vary. There are three main reasons why this is the case. These include the following:
1. Newly hired from the country of origin -This means that you have just arrived in Kuwait for the first time to work as a nurse.
2. Locally hired – When you are locally hired, that means you have worked previously in Kuwait, and your former employer already released you. Now you are ready to be locally hired by another employer in Kuwait.
3. Nurses working in the Ministry or Government – The salary of a nurse in Kuwait also depends on experience. In fact, experience is probably the greatest factor in determining how much you can earn as a nurse.
This is expected, since the more years of experience you have, the more you know about how to become a more efficient nurse, plus you have a lot more skills and are naturally better at doing those skills compared to new nurses.
Another important determining factor is education level. According to one particular study, nurses that hold a Master's degree have 43 percent higher salary than those only holding a bachelor's degree.
Another factor is, unfortunately, gender. This shouldn't be a factor to be honest, but reality is, men actually earn 7 percent less than female nurses.
Basic Salary of Newly-Hired Nurses – 275 KD
Nars Lanlan starts by sharing the salary of nurses that just arrived from the Philippines. She mentioned in the video that the basic salary of such nurses is 250 KD. That is equivalent to around 42,500 Philippine Pesos per month.
Aside from this basic salary, you also usually get free accommodation and free transportation, and this is stated explicitly in your contract.
Aside from those, you also get an annual leave for 30 days and 30 days of vacation leave.
You also get free two way ticket every two years, which you will definitely use to go back home to the Philippines.
Nars Lanlan shared that her basic salary was indeed 250 KD when she just started working in Kuwait. That was back in 2009.
She graduated her bachelor of science in nursing degree back in 2007. She passed the board exam in June 2007 as well. Back in 2008, she and her friends applied to work as a nurse in Kuwait and all of them passed.
Now they are working in Kuwait for the last 12 years. It's interesting that her two other friends who also applied in Kuwait are actually her classmates back in college, and it's just a nice thing that they extended their friendship to even when they are already working, and abroad at that.
New nurses these days, according to Nars Lanlan, actually have a higher starting salary of 275 KD. In Philippine Pesos, that is equivalent to 47,000 PhP.
Salary of Locally-Hired Nurses – 400 KD
Just to recap, a nurse is considered locally-hired if they came from a certain company in Kuwait, resigned from that company, then applied in another company and got accepted. For that particular circumstance, you are now considered a locally hired nurse.
Being locally hired has a lot of advantages. For one, as a locally hired nurse, you can actually let your new employer know how much you think you should be paid. You can demand for the salary you think you deserve.
For example, if at your previous employer you earned 400 KD, you can tell your new employer that you think you should be paid 450 KD or even 500 KD, which is equivalent to 77,000 pesos or 85,500 pesos.
Disadvantages of Being Locally Hired
Be advised that these disadvantages for locally-hired nurses may differ according to your contract. So always check your job offer and work contract before signing them!
1. No Return Flight Tickets – According to Nars Lanlan, some companies won't give you free back and forth tickets to the Philippines as a locally hired nurse.
2. Commissions are Not Fixed – Sometimes you also have commissions. This depends on which department you belong, or what kind of nurse you are. Usually nurses can have commissions when they work for a derma or dental clinic. She said in the video that she works as a dental nurse.
3. Accommodation is Not Guaranteed – In addition, she mentioned that sometimes, when you are locally hired, the company will not give you free accommodation. While your salary is much higher as a locally hired nurse compared to when you are a newly hired one, you will have to find and pay for your own accommodation.
On the other hand, there are some employers that provide free accommodation even to locally-hired nurses. In fact, according to she says she does have free accommodation, and she considers herself lucky because of that.
She also mentioned that other companies give you money for your accommodation, on top of your salary. These companies can give you 25 KD, which is equivalent to 4,000 php for your accommodation allowance.
She actually also provided two other possible allowances for accommodation. Some companies can give you 50 KD or 8,500 PhP or even 75 KD or 13,000 PhP for that allowance.
Nurses that work in the Ministry / Kuwait Government – 655 KD to 750 KD
Nars Lanlan recalls her past experiences of applying as a nurse in Kuwait. She took an exam at the PICC, along with around a thousand other applicants. They took a 30 item written test.
When they passed that written test, they were then interviewed by Kuwaiti nationals. The interview questions were mostly about what your answer is to a prior question, which is a question on which department did you previously work in as a nurse.
So basically, the questions were technical, and it was a really tough process to be able to apply to work in Kuwait. She mentioned that she was really one of those who truly qualified and made it through a very tough process.
In relation to working in the Ministry, Nars Lanlan shared that during the PICC testing and interview, there was a separate group of applicants who were separated from everyone else, and they had to take a special exam that involved computations.
She later found out that these applicants were qualified to work for the ministry, primarily because they have more than 3 years of experience.
She shared that the basic salary of a nurse working for the Ministry is around 655 KD or 750 KD, which is around 112,000 Philippine Pesos or 128,000 Philippine Pesos.
Aside from the basic salary, nurses working in the Ministry also have a night differential per month, which is 100 KD or 117,000 Philippine Pesos.
They also have free accommodation and free transportation, 30 days annual leave and 2-way ticket every two years.
As you can see, Ministry nurses are really paid well. You should consider yourself blessed and lucky if you can work at the Ministry.
Therefore, Nars Lanlan said that most nurses dream of being able to work as a nurse in the Ministry in Kuwait.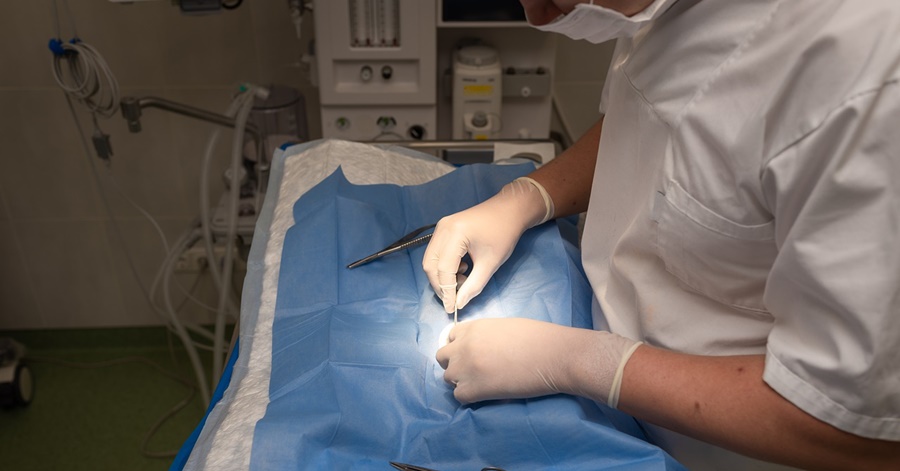 How the Salary Increases
According to Nars Lanlan, if you are a newly hired nurse, which means you just arrived from the Philippines, every two years you can demand an additional of 50 KD per month.
If you want to demand for an increase after one year, then can give you an additional 25 KD per month.
Having said that, she said that this value may vary depending on your employer, and other factors.
Why do Nurses in the Philippines go Abroad?
The vlogger shared that when she decided to go abroad to work as a nurse, she was only 21 years old.
She decided to apply abroad because during that time, it was really hard to apply in a hospital in the Philippines.
She added that her batch has the most number of nurses, so that really added to the difficulty of applying for a job in the home country.
It was so hard that even if you applied to be a volunteer in a hospital, you still had to take an exam. That's really one of a kind, since they are already board passers and they have to take an exam again.
Nars Lanlan even said that the exam she took to be able to volunteer was even more difficult than the licensure exam. She passed the exam to be a volunteer.
Now she says that almost half of her life is spent in the country of Kuwait.
She also mentioned that the salary of nurses in the Philippines is really low during her time. However, she said that nowadays the salary is slowly increasing and getting better, which is a good thing for our country.
Also Read: Cost of Living of an OFW in Kuwait & Monthly Expenses
Personal Experience
Nars Lanlan also mentioned about her life story, and how she grew up poor. Her father is a soldier, while her mom has a sari-sari store.
When her dad retired as a soldier, most of the money their family saved went to her education.
Because of the fact that it was really hard to find work as a nurse in the Philippines, and that the salary is quite low during her time, she was forced to work abroad, even if she didn't really want to leave the Philippines.
She went to Kuwait anyway, for her future but also to give back to her family who supported her all the way. That's why until now, she is still in Kuwait.
A Message from OFWs
Nars Lanlan shares that it's really not easy to be an OFW. It doesn't matter what work you do abroad, whether you are a nurse, DH, waiter, or whatever, it's really difficult working away from your loved ones back in your home country.
The decision to leave the country to work abroad at a relatively young age was a really hard thing for her to do. She experienced culture shock and really had to make adjustments to survive.
The hardest thing she had to experience was sadness. She said that it's really sad to be alone. It's sad that when you get sick you have no one to take care of you.
During Christmas or New Year, you are only celebrating it with your friends and co-workers, but not with your family.
That's why she really tips her hat off to her co-OFWs, and we should all do the same. As is typically advertised in the Philippines, the OFWs are modern day heroes. They help improve our economy significantly with all the money they send to their loved ones back home, and they do this by paying a great sacrifice of being alone and away.
Right now, though, she says that life is a bit easier, and that's because she is already used to her situation. Moreover, she also met her husband in Kuwait and that she is blessed to have such a kind husband.
One lesson we can learn here is that if you continue to be resilient and focus on your goal, and understand that while there are ups and downs, you just need to power through, then good things will happen in the end.
Indeed, you should definitely consider working as a nurse in Kuwait. This article clearly shows that you can earn a living working as a nurse in this country, and you can not only help yourself but also your family. Salary is higher if you work at the Ministry, but working outside of it, like at private clinics, is also alright.