Are you interested in working as a nurse abroad? Well, one of the top destinations for nurses are the countries in the Middle East. Kuwait is one of those countries, but it's likely not as popular as some others in the region. That's not necessarily a bad thing, and you should definitely put that into consideration when planning on working as a nurse abroad.
Also Read: Cost of Living of an OFW in Kuwait & Monthly Expenses
Indeed, nurses in Kuwait, including those coming from foreign countries, tend to enjoy a good experience and decent pay. If you can hurdle through the challenges innate in working abroad, such as mastering the local language, adapting to the new culture, and making adjustments to not feel homesick, then working as a nurse in Kuwait is a worthwhile experience. In this article, we will focus on what the application process is like.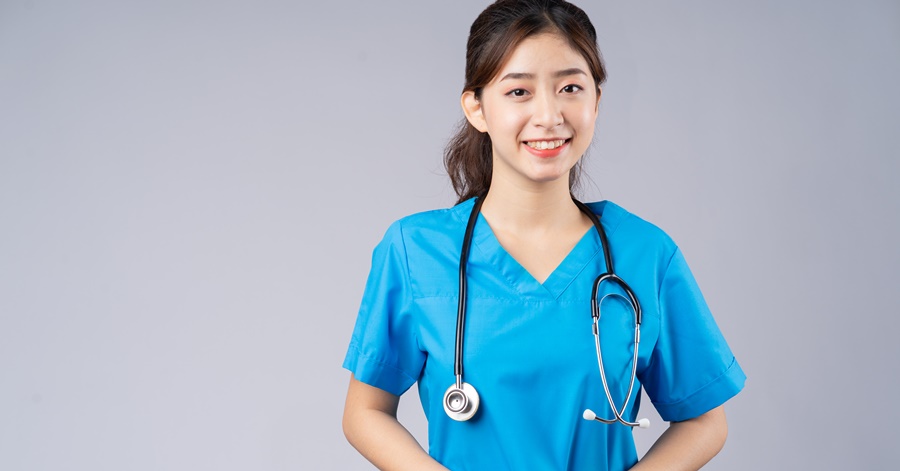 Disclaimer: The information posted here is based on the personal experiences shared by the OFW in the video below. Please let this post serve as a guide only. If you have specific questions, you may ask the OFW by commenting on their video on their accounts.
5 Steps to Successfully Land a Nursing Job in Kuwait
This article features the OFW YouTuber "Sir Mark Diacos," as she shares information on getting a job as a nurse in Kuwait. He does this through his YouTube channel, and if you're interested to watch the full video, you can click on the link immediately below:
Application Process Steps
The vlogger featured in this article is a nurse working in Kuwait. Throughout the video, he often talks about how blessed he is to be working in the Middle East as a nurse. He acknowledges the blessing of having a job despite the pandemic that is causing millions to lose jobs at the time this video was released.
The video he shared focuses on how to apply as a nurse in Kuwait. He also mentioned that this is especially targeted towards male nurses who are having a hard time finding a job overseas. Having said that, the tips are basically generalized and applicable to all regardless of gender.
Here are the following steps he shared, as a summary:
Set your goal
Prepare your documents
Look for a good agency
Impress your employer during your interview
Pass all the necessary exams
Set your goal
In any endeavor, goal setting is very important. This is especially true for nurses who wish to work abroad. If you are planning on applying on any of the Middle Eastern countries, chances are they require you to have hospital experience not below 100 bed capacity. This is his suggestion which is based in his experience.
Moreover, it is really important that you gather more experiences on specific skills that you know a certain hospital you wish to work on is needing. For example, if you want to work in a hospital that specializes in the heart or in the respiratory, you would want to be assigned in certain areas in the hospital you are getting experience in.
Now that you have a goal set, the next thing to do is to prepare for the next step which is the following:
Preparing your documents
The documents you need to prepare vary depending on what type of job you are applying to, which country you are going, and if you are applying via agency or direct here. Having said that, the following documents seem to be common among all situations. These documents are the following:
Resume
COE (Certificate of Employment)
Board Exam Results
Transcript of Records
Diploma
Nursing License
These documents are relatively easy to acquire; often they just take a bit of your time and effort, but you have to make that sacrifice in order to achieve your goal. Moreover, you have to have these documents authenticated.
Now, for the question, how can we know what the necessary documents are? Usually, in the hospitals or agencies where we apply in, they give you a list of requirements for the initial assessment.
This ensures that you can apply to these agencies and they, in turn, will determine if there are employers that are looking for nurses at the moment.
If you are applying into one of these agencies, the first thing you need to do is to ask them a list of requirements. You can also see this information posted in their website, as initial documents you need to prepare.
You can also ask the agent that you are applying in, and they will give you the list. It's not good to go there lacking in documents.
Look for a reliable and good agency
As a disclaimer, he is not saying that you can't work abroad as a nurse without the help of an agency. In fact, there are job offers available for Filipino nurses, since they are really in demand. In this case, you directly go to POEA.
However, based on his experience, he went through an agency. Here are some of the reasons why applying through an agency is a good choice:
Makes application process easier
Helps your employer hire you easier as well
Guides you through all the steps
Some agencies even help you earn money for your expenses
Many companies prefer to hire off agencies
The agency is mainly looking for ways to make your application process easier and less hassle. That's the purpose of an agency, to make your application process easy and smooth flowing.
This is not just for you but also for your employer. The agency helps both. Still, don't forget to focus on your goal and prepare your documents. This is doing your part to make the application process, and finding the right agency, easy for you.
So what makes a good agency? Well, it needs to be registered at the POEA. To know this, go to the POEA website and then type the name of the agency. Then, it will show if they are licensed and when their license will expire, among other.
Impress your employer during your interview
After you passed the documents, and you already went to the agency, and the agency already set your date for interview. You need to be ready for this.
Here's how you can impress during the interview:
Be professional by being on time.
Stay near the venue a day before the interview
Research on possible questions that may be asked
Review common facts about diseases and the nursing profession.
You have to be professional and be on time. To be on time means to be advanced to the hour you set.
Explain your answers well, in a way that is simple and easy to understand
Maintain eye contact.
Be direct to the point when you're answering questions
In the vlogger's case, he always sets one and a half hours before the date. In his experience during the interview. He was interviewed at the Shangri La Hotel in Makati. To not be late, he slept over at the small hotels in Manila so that he's not late at the venue.
He stayed there because it's really traffic. He is from Laguna, which means that it's really hard to travel and he didn't want to run the risk of being late due to getting stuck in traffic. During the interview, he was asked the following question:
Questions related to his life and educational background
Questions related to his work experience.
A question on a particular disease.
The vlogger mentioned that he was asked the following question: "What is Diabetes Milletus?" What are the signs and symptoms of that?
Fortunately, he was able to answer this question correctly. He answered it first by saying that Diabetes is one of the most common diseases in the Philippines, especially among the elderly persons. He also mentioned that Diabetes patients have a problem with their pancreas.
His answer was lengthy, but it was designed that it was easy to understand and it impressed the interviewers. He adds that a better way to answer any of these types of questions is to answer them in terms of what you learned from school.
There are two different ways to answer these questions; one is the type you learn from school, and the other is the one you learned from your experience in the hospital. If you can, try to answer in terms of the signs and the symptoms that you learned, but try to keep it short if you're not exactly sure of the details.
If you are not 100 percent sure of the definitions to your answer, then you can answer in terms of how to manage the disease. In many cases, the interviewers will ask in a way that may leave you confused. In other words, if you are unfortunate, difficult questions will be thrown your way.
Fortunately for our vlogger, he mentioned that he was never asked any difficult questions by the interviewer. In fact, he mentioned that he didn't have a hard time at all. Another blessing is he said that he was truly prepared before the interview.
By truly prepared, he meant that he was able to eat before the interview. Some are too nervous about the interview and that's all they think about the day prior to it, that they forget to it. In this case, you have to learn how not to be nervous.
If you can do this, then you are one step closer to having a great and confident interview. Moreover, you should maintain eye-to-eye contact and be attentive. The vlogger also mentioned that he did some research prior to creating this video, and he learned that it's also good to research on the background of the hospital you are applying in.
The vlogger mentioned that he obtained his experience from a public hospital named San Pablo City District Hospital. He also mentioned another hospital where he also gained experience.
Pass all the necessary exams
In Kuwait, he said that the exam comes first before the interview with the employer. It was a 30 item exam that he passed. After passing, the agency contacted him, telling him that he is now eligible for an interview from the employers.
This varies depending on which countries you are applying as a nurse into. He said that some nurses who are already working in Kuwait mentioned that they took the exam when they were already in Kuwait. They took and passed 30 item exam as well.
By passing this exam, you are actually now considered a licensed nurse in Kuwait. That's very easy and blessed. However, it's really hard to find hiring or employment in Kuwait these days. Usually, it's derma nurses or dental nurses they are looking for.
But definitely, if it is your perfect time, you will be able to go and work as a nurse at the specific country where you want to do so.
Salary of a Nurse in Kuwait
The salary of a nurse in Kuwait varies depending on the following factors:
How many years you've already worked as a nurse in the country
Working in the public or private hospitals
Education level
Gender
The basic salary of a nurse in Kuwait, or one that is newly hired, is around the equivalent of 42,500 pesos per month. There are other benefits as well, including free transportation and housing. Plus, you get bonuses and leaves.
If you work as a nurse for the government of Kuwait, though, you earn much more per month. You will earn a basic salary of around 110,000 to 128,000 pesos per month. There are other benefits and extra payments as well.
Aside from the above-mentioned rates, salaries in Kuwait typically raise a small amount every year, perhaps on account of inflation among other reasons.
There you have it. Working as a nurse in Kuwait is really a rewarding experience. You need to comply with all of the requirements mentioned above, maybe even more or less depending on the agency you are in. If you are determined and focused enough, you will work as a nurse in Kuwait soon enough.