Philippine President Rodrigo Duterte, known to many as "Digong", was able to validate the ongoing speculations that other countries with high rates of murder and maltreatment cases towards Overseas Filipino Workers could end up receiving the same treatment  as Kuwait – that is the deployment ban of Filipinos from getting inside the country – from the Philippines.
Everybody can be rest assured, that no list of countries have been developed as of yet per the statement of Harry Roque, The Presidential Spokesperson, during the press conference.
After the events that befell Joanna Demafelis, an OFW domestic helper, whose dead body was found inside a freezer, this ban towards Kuwait was immediately enacted in the Philippines with the country even providing government assistance in repatriating Filipinos who wish to go back home.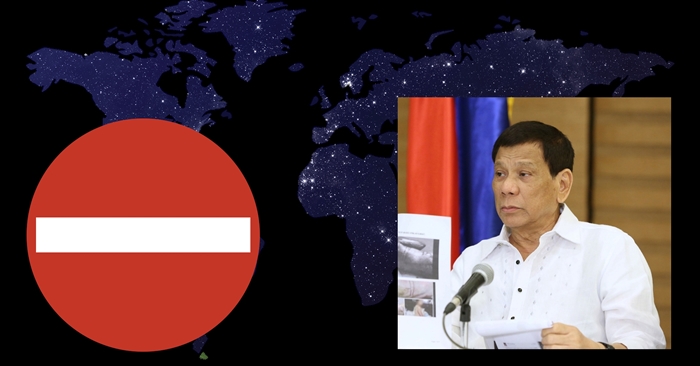 Other Countries to Potentially Join Kuwait on Philippines' Deployment Ban
In a statement made by Duterte, "The only thing… that we ask is that you give us the dignity of a human being, you treat us humanely, be tolerant of our cultural differences and do not abuse our women because it will inflict a long and lasting wound. Maybe this generation cannot and will not forget it,"
The number of Overseas Filipino Workers are currently running in the tens of millions all around the world with domestic help having the most members.
Despite the positive intentions of ensuring a better quality of life for all OFWs currently working abroad, numerous analysts speculate that these entry bans could actually be disadvantageous for the Philippines.
As such:
• These could lead its citizens to engage in risky and unregulated methods to get a job in other countries
• These may cripple the cash flow of Filipino families that are heavily dependent on OFW remittances
• Worsen the living conditions of Filipino expats if negotiations with host countries lead to a stalemate