There has been a recent confirmation that Philippine President Rodrigo Duterte will be visiting Kuwait in response to an invitation coming from Sheikh Sabah Al Ahmad Al Sabah (Kuwait's Emir). Duterte's visit, already scheduled to fall on the first or second week of March, means to fix the Philippines' decreasing confidence on Kuwait's laws and policies to protect the rights of its Overseas Filipino Workers residing in the country.
President Duterte, known world wide for his straight forward manner of speaking, has once again recently been very open about his criticism towards Kuwait's alleged sub standard treatment towards Overseas Filipino Workers especially with the recent murder case involving a Pinay Domestic Helper and her body having been kept and hidden away inside a refrigerator for at least one year in an abandoned apartment.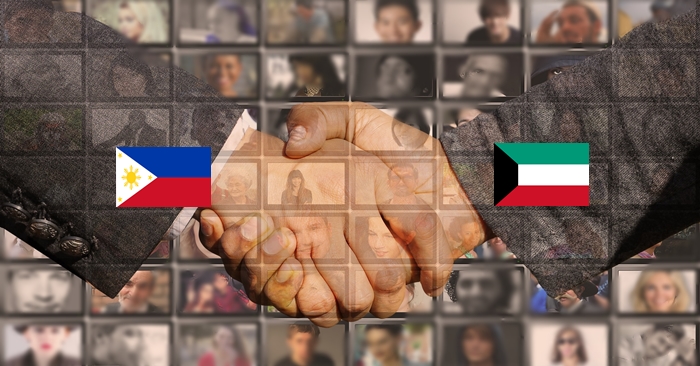 Philippine President Rodrigo Duterte Visits Kuwait to Review OFW Rights
Although Musaed Saleh Althwaikh, the Kuwait ambassador to the Philippines, assures everyone that the OFWs' rights are still regarded with utmost priority, a directive has already been issued prohibiting all Filipinos from getting inside this Gulf State.
Duterte's visit in Kuwait next month is definitely a good opportunity for the Philippines to exercise its influence in reviewing and enhancing the policies in place for Filipino expats all around the world.
Much hope is to be expected from this visit as hundreds of thousands of OFWs are currently in Kuwait with domestic helpers making up the biggest portion of the population. With both countries – Kuwait and The Philippines – potentially losing a great deal from this severed relationship, there is no reason why both countries will not be able to work out a compromise.
If everything goes well during the presidential visit, people looking to work in Kuwait in the future should be able to rest easy on the alleviation of the ban.