Are you interested in pursuing a career in law enforcement? If so, have you considered applying to the Philippine National Police Academy (PNPA)? The PNPA is one of the most prestigious institutions for police training in the Philippines and is known for producing top-notch police officers who uphold the highest standards of professionalism and integrity.
Also Read: List of Philippine Coast Guard Ranks
However, before you can even think of joining the ranks of the PNPA, you must first meet the stringent requirements set forth by the academy. These requirements cover many areas, including academic performance, physical fitness, and personal character. They are designed to ensure that only the most qualified and capable individuals are admitted into the academy and that they are equipped with the skills and knowledge necessary to succeed in their careers.
In this article, we will explore some of the key requirements you need to meet, and provide helpful tips and advice on how to prepare for them. So if you are ready to take the first step towards your dream of becoming a police officer, keep reading to learn more about the PNPA requirements.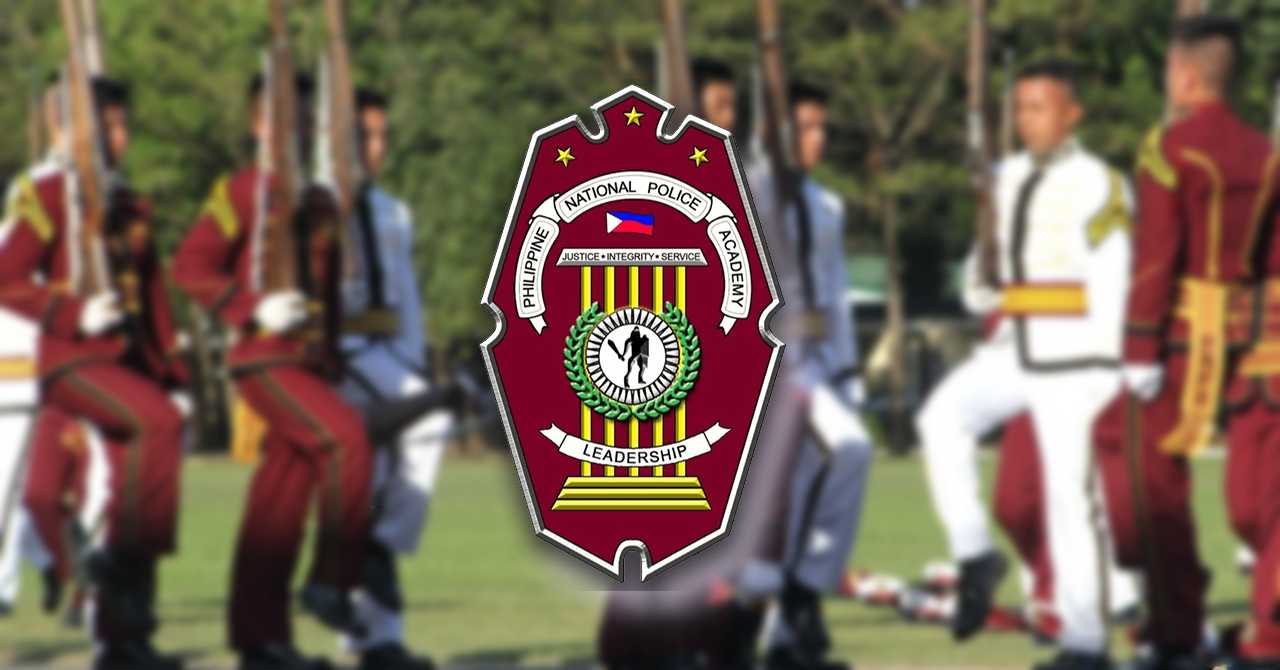 There are several reasons why you should consider applying to the Philippine National Police Academy (PNPA). Firstly, joining the PNPA provides a path towards a fulfilling career in law enforcement, with opportunities for growth and advancement. Additionally, being part of the PNPA allows you to serve your country and contribute to maintaining peace and order in the community.
The PNPA also offers comprehensive training programs that develop your physical, intellectual, and moral capabilities, preparing you for the challenges of being a police officer. Moreover, the PNPA provides financial and other benefits to its cadets, such as free education, lodging, and meals.
By joining the PNPA, you can build a strong foundation for a successful and meaningful law enforcement career while also positively impacting society.
So what are you waiting for? Check out the qualifications and requirements on how to apply, and get started today!
Qualifications
To qualify for the Maroon Line, you must meet the following requirements:
You must be a natural-born Filipino citizen.
You must be between 18 and 22 years old before June 1, 2024.
You must have at least a Senior High School (SHS) diploma and/or have fulfilled all the requirements for graduation before July 30, 2024.
You must have a normal BMI.
You must be single with no parental obligations.
You must meet the minimum height requirement of 5'2″ (158.4 cm) for males and 5'0″ (152.4 cm) for females, as mandated by R.A. 11549.
You must be physically and mentally fit to undergo rigorous training.
You must have good moral character and have not been convicted of any criminal, administrative, or civil case.
You must not have any pending complaints or cases involving moral turpitude or crimes against the state.
You must not have been a former cadet of PNPA or other service academies.
You must not have been dismissed for cause from any private or government position.
These qualifications ensure that you can handle the responsibilities and challenges of being a part of the Maroon Line.
When does the PNPA Online Application begin?
The online application for the PNPA is currently OPEN. The specific opening and closing dates may vary each year, but typically the admission period begins in January and ends in July. It is recommended to regularly check the PNPA website for updates and announcements regarding the application process.
When does the PNPACAT take place?
The examination is scheduled for August 2023, pending approval from the relevant authority. The PNPA will officially announce any updates or changes to the examination schedule, so keep an eye out for updates on their website, Facebook page, or other social media platforms.
Where will the PNPACAT take place?
The location of the entrance exam will be held in various testing centers nationwide. The specific testing centers will be provided as options in your online application, which will be made available sixty (60) days prior to the examination date.
What are the Common Grounds for Medical Disqualifications?
This is often why aspiring PNPA cadets are not accepted in the Academy, so it is best that you are aware of them. Some common grounds for medical disqualifications include:
Defective Visual Perception (color blindness, nearsighted/farsighted with corrective eyeglasses or lens, nystagmus);
Physical Deformities Example: bowlegged or congenital defects;
Perforated eardrum, chronic sinusitis, bleeding tendencies, hemorrhoids, hernia (if not treated), varicocele, extensive skin disorders;
History of heart disease, hypertension, asthma, active PTB, kidney and liver diseases, epileptic seizure disorders, major operations; communicable diseases (such as AIDS, Hepatitis, VD, etc.);
Full dentures, upper and lower, Cleft lip and palate, malocclusion, Deformities of the face, Open bite, Tongue-tied, missing of four(4) anterior or front teeth & Missing of six (6) posterior/molar teeth;
Tattoos or other brotherhood marks;
Ear piercing for male and multiple ear piercing for female;
For Females: Goiter; History of pregnancy; Presence of breast mass; Painful menstruation;
Any other similar defects which may hinder in the Cadetship Training Program.
Setting Expectations
The physical and medical requirements to become a PNPA cadet are essential to ensure that candidates have the physical fitness necessary to handle the rigorous demands of the Cadetship Training Program.
These requirements help cadets perform physical activities such as running, jumping, and endurance exercises, which are crucial in law enforcement. Additionally, candidates must pass a physical fitness test that measures their endurance, strength, agility, and speed. Physical fitness is essential for cadets to perform the duties of a police officer effectively.
They may need to chase suspects, engage in combat, or respond to emergencies, requiring them to be physically healthy. Therefore, meeting the physical and medical requirements of the PNPA is essential to ensure that candidates are physically and mentally fit for the program, and can effectively carry out their duties as a police officer.
Who is exempted from taking the PNPACAT?
In previous PNPACAT, candidates who obtained academic honors, such as Latin honors for college graduates or the highest honors for senior high school graduates, were exempted from taking the exam.
However, in the case of the current admission exam, college graduates with Latin honors and senior high school graduates with the highest honors are NO LONGER EXEMPTED from taking the exam.
All candidates, regardless of academic achievements, must take the exam to be considered for admission into the program.
This change ensures that all candidates undergo the same selection process, and that admission to the program is based solely on merit and performance in the admission exam. Therefore, all candidates must prepare adequately for the admission exam, regardless of their academic achievements.
What are some of the Common Grounds for Disqualification in the Online Application?
The Philippine National Police Academy (PNPA) has established certain qualifications for admission into the Cadetship Training Program. When applying online, applicants must meet these qualifications and provide accurate and complete information in the application form. That being said, here are the common grounds for disqualification:
Failure to meet the initial qualifications,
deliberately inputting false or incorrect information,
uploading fraudulent documents, and
submitting incomplete entries in their online application
If an applicant fails to meet the initial qualifications, such as being over the age limit or not meeting the physical or medical requirements, they will be disqualified from the application process.
Additionally, applicants who provide false or incorrect information in any field of the online application form, such as their name, date of birth, or educational background, will also be disqualified.
The PNPA also has strict policies against fraudulent documents. Applicants who upload fraudulent documents, such as fake diplomas or certificates, will face disqualification.
Moreover, incomplete entries not satisfying the online application requirements, such as missing required fields or documents, can also result in disqualification.
Applicants must be truthful and accurate in their online application to avoid disqualification. The PNPA ensures that only qualified candidates are admitted into the Cadetship Training Program. Therefore, applicants need to follow the guidelines and requirements set by the PNPA to have a successful application.
Benefits of becoming a PNPA Cadet
Now, here's the good part. Did you know that being part of the maroon line (PNPA Cadet) comes with several benefits?
One of the benefits of joining the PNPA Cadetship program is the opportunity to become a researcher of the public authority. The program offers a full scholarship grant for four years of education leading to the degree of Bachelor of Science in Public Safety. This includes free tuition fees, clothing, subsistence, and accommodation, as well as a comprehensive training and education program. Additionally, cadets have the chance to participate in partner institution-hosted activities or exchanges, such as the Korean-Police Academy, INTERPA, and others.
Furthermore, cadets receive pay and allowances of not less than PhP38,366.00 monthly, making the program an excellent opportunity for those who seek financial stability. After graduation, cadets have the opportunity to serve our country and people in permanent duty status with full benefits as Police Lieutenants in the PNP, and as Fire and Jail Inspectors in the BFP and BJMP.
Overall, the PNPA Cadetship program offers a unique opportunity to receive high-quality education, comprehensive training, and become part of the public authority. The program provides financial stability, personal and professional growth, and the chance to serve the country and its people in a fulfilling career.
Screening Process
Candidates who pass the PNPACAT will be qualified to undergo the next stage of the screening process, which consists of several components.
The first component is the Physical Agility Test (PAT), which evaluates the candidate's physical fitness. To pass the PAT, candidates must meet the minimum passing scores for each event. These events include:
Pull-Ups,
Full Arms Hanging,
2 Min Push-Ups,
2 Min Sit-Ups,
00 Meter Dash, and
3 Km Run.
The next component is the Psychological and Psychiatric Examination (PPE), which assesses the candidate's mental health and stability. The PPE includes a clinical interview, which explores the candidate's family history and personal life. It also includes an assessment of their personality, intelligence quotient (IQ) level, maturity level, and social skills.
The third component is the Physical, Medical, and Dental Examination (PMDE), which evaluates the candidate's overall health and physical fitness. The PMDE includes a complete medical examination, which is performed by a licensed physician. The physician's report lists any physical or mental conditions that may prevent the candidate from becoming a PNPA cadet. The doctor also performs blood tests to screen for infectious diseases like HIV and hepatitis B.
The final component is the Panel Interview, which aims to evaluate the candidate's communication skills, confidence, and overall suitability for the program. The panel interview is conducted by a board of senior PNPA officials, who ask questions designed to assess the candidate's maturity and leadership potential.
The screening process is a rigorous evaluation of a candidate's physical, mental, and emotional fitness to become a part of the PNPA Cadetship Program.
Candidates who pass all stages of the screening process will have the opportunity to receive high-quality education and training and become part of the public authority and serve the country and its people.
Tips to pass the neuropsychological exam
One of the main stages of the screening process is the neuropsychological exam, which aims to evaluate a candidate's mental fitness. Candidates need to be prepared for this evaluation and know how to pass it. Here are some tips for you:
Mind Setting: Stay calm and focused. Believe in yourself that you can pass the exam.
Consistency: Be consistent in your answers. This shows honesty and credibility.
Follow Instructions: Law enforcement jobs require discipline and obedience. Follow instructions carefully during the exam.
Proper Time Management: The IQ test is time-pressured. Answer the easy questions first to maximize your time.
Enhance Your English Skills: Brush up on basic grammar, spelling, and sentence structure to improve your writing skills.
Improve Your Drawing Skills: Practice drawing human figures and features. Be mindful of proportions and appropriate gender representations.
Personal Interview: Proper grooming and confidence are essential. Practice answering common interview questions and avoid unnecessary gestures or movements.
Video: PNPACAT Do's and Don'ts
Want to know more about what to expect for your PNPACAT? Here's a video from the Marooon line cadets, offering helpful tips and reminders on what you should know in preparation for and when taking the PNPACAT. The PNPACAT is a 3-hour long test that measures your ability to read, write and think critically. The exam consists of two parts: the written exam and a personal interview. Your score on the written exam determines whether or not you're eligible for more testing, but if you pass both sections, then you can advance to the next stage of the application process—the Physical Agility Test (PAT). The PAT is a 1-hour long test that will take place at the PNPACAT venue. The test measures your physical endurance, agility and strength to determine whether or not you're fit for police work.
Frequently Asked Questions
1. What is the minimum age requirement for the PNPA Cadetship Program?
Applicants must be at least 18 years old and not more than 22 years old on April 1 of the year following the date of examination.
2. Is a college degree a requirement for the PNPA Cadetship Program?
No. As long as the applicant has completed Grade 12 or its equivalent and has not taken any college units, they are eligible to apply.
3. Is there a height requirement for the PNPA Cadetship Program?
Yes. Male applicants must be at least 5'4″ (162.5 cm) in height while female applicants must be at least 5'2″ (157.5 cm) in height.
4. Are there any physical disabilities that may disqualify an applicant from the PNPA Cadetship Program?
Yes. Applicants with certain physical disabilities such as color blindness, defective visual perception, and perforated eardrum may be disqualified.
5. Is there a weight requirement for the PNPA Cadetship Program?
There is no specific weight requirement, but applicants must have a Body Mass Index (BMI) within the normal range.
6. Is there a limit to the number of times an applicant can take the PNPACAT?
Yes. Applicants can only take the PNPACAT once a year.
7. Is there a minimum height requirement for female applicants in the PNPA Cadetship Program?
Yes. Female applicants must be at least 5'2″ (157.5 cm) in height.
8. Can married individuals apply for the PNPA Cadetship Program?
No. Only single individuals without any legal obligation to support a child or children are eligible to apply.
Final Thoughts
In conclusion, becoming a PNPA cadet is not an easy feat, as the requirements are rigorous and demanding. However, the rewards are great – a full scholarship, comprehensive training, and the opportunity to serve the country as a law enforcement officer. If you are up to the challenge and meet the qualifications, applying to the PNPA could be your ticket to a fulfilling career in law enforcement. By following the guidelines and advice provided in this article, you can increase your chances of success and become one of the next generation of top-notch police officers in the Philippines. So don't hesitate to take the first step towards achieving your dreams, and consider applying to the PNPA today.
READ NEXT: Civil Service Commission (CSC): What You Need to Know