The province of Tarlac is the most diverse of all the provinces in Central Luzon, so it is called the "melting pot." Tarlac has beautiful landscapes that will take your breath away, delicious food that will take your taste buds on a journey, friendly people with whom you can make new friends, and many job and business chances that will help you and your family grow.
Also Read: 11 Best Reasons to Retire in Boracay
These are just a few of the things you'd love about living in Tarlac. If you still need more convincing, this  article will help you make up your mind on why Tarlac is a good place to retire.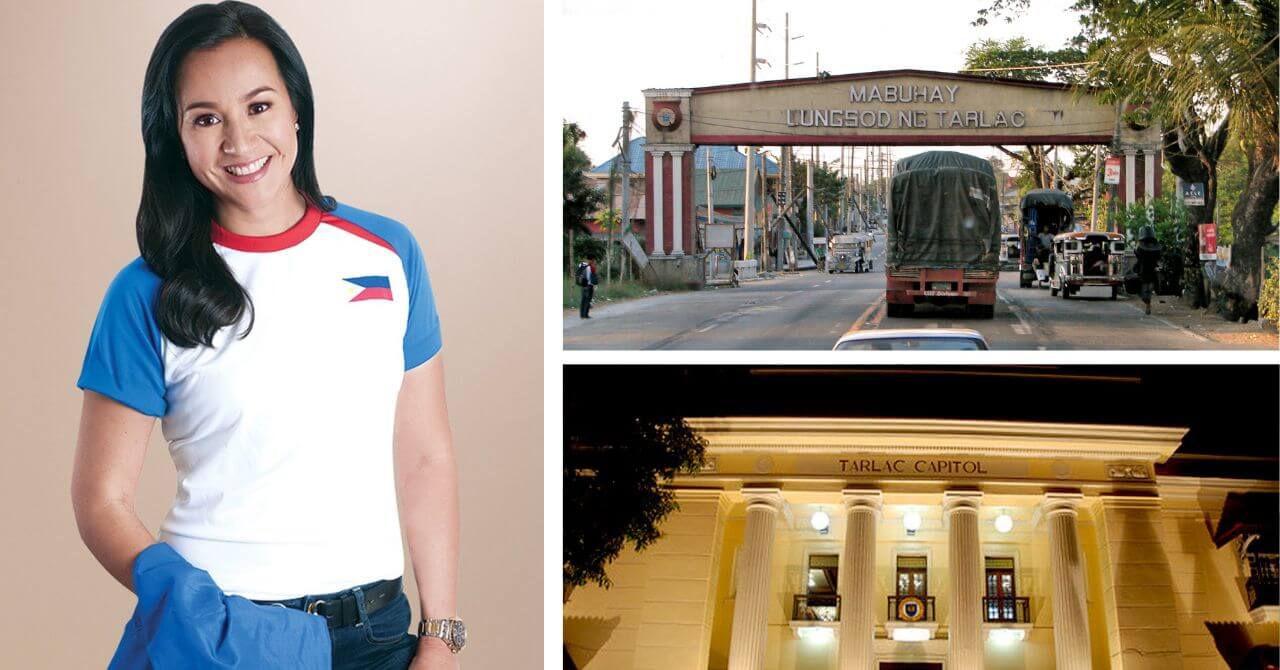 1. Cost of living is not very high
The cost of living in Tarlac is cheaper than in other towns in the Philippines. Basic things like food, shelter, and transportation aren't too expensive. Like other provinces, the cost of living in Tarlac isn't a problem because everything is cheaper than in Metro Manila. You'll be able to save more money on everything from food and transportation to homes and schools.
2. Accessible location
Tarlac is in the middle of Luzon, which makes it easy to get to from many of the Philippines' big towns. It is also near airports, seaports, and big roads, which makes it easier to travel and get around.
The Build, Build, Build infrastructure program of the Philippine government helps Tarlac's economy grow and makes it easier to get to and from your house and lot in the Philippines and anywhere else in the country. Many of its road projects make it easy for both locals and guests from other countries to get to different parts of Luzon.
Central Luzon Link Expressway (CLLEx): This road project is a 4-lane extension of CLLEx Phase I. It connects Cabanatuan City and San Jose City, passing through the municipalities of Talavera and Llanera in Nueva Ecija. It will provide a free-flowing alternative route and ease traffic on the Pan-Philippine Highway (PPH) between the cities of Nueva Ecija and Tarlac Province.
The Capas-Botolan Road goes from Tarlac to Botolan, Zambales. With this project, the trip will take only 20 minutes instead of 3 hours.
The Clark-Bamban-Capas Access Road is a 16-kilometer road that connects New Clark City directly to the Clark Freeport Zone. This will make it easier for people to get to Pampanga and Tarlac states.
TPLEX-Tarlac-Pangasinan-La Union road (TPLEX): Tarlac-Pangasinan-La Union Expressway (TPLEX) is an 88.5km four-lane road that starts at the southern terminal in Tarlac City and ends at the northern terminal in Rosario, La Union.
3. Numerous tourist attractions
Tarlac has many natural sites, such as the Mt. Pinatubo Crater Lake, the Anao Quirino Bridge, and the Tarlac Recreational Park, where people can enjoy outdoor sports, hiking, and beautiful views.
One of the benefits of living in Tarlac is that the tourist spots are only a few trips away, so you can get that work-life mix you want. You can easily get to Tarlac's beautiful sights whenever you want, whether you want to get closer to nature, learn about history, or just enjoy the beautiful scenery.
Here are some of Tarlac's most famous tourist destinations:
New Clark City- It is supposed to be the Philippines' first smart, resilient, and green city. It has been called "The City of the Future."
The Monasterio de Tarlac- One of the most famous places for tourists to visit in Tarlac because it has a sculpture of Christ the Redeemer from Rio de Janeiro, Brazil.
La Sagrada Familia Parish – Located in Gerona, the La Sagrada Familia Parish church is famous not only for its beautiful design, but also because Pope Francis used the altar there during his visit to Spain in 2015.
San Sebastian Cathedral- The San Sebastian Cathedral, also called the Tarlac Cathedral, is in Barangay Mabini. It has a very long past. After World War II, this church was built and opened to the public. Since then, it has seen many important events.
Capas National Shrine – Located in O'Donnell, Capas National Shrine is where the Death March ended during World War II. This makes it a great place to visit if you are interested in history and want to honor the brave Filipino and American soldiers who took part in the march. The names of the people who took part in the death march are also written on the walls.
Death March Monument- This monument, which is in Capas, is another place of interest that remembers and honors the soldiers who died during the famous Death March by showing how hard their lives were.
Museo de Tarlac- The Museo de Tarlac, also called the Museo ng Tarlac, is in the office of the Provincial Tourism of Tarlac. It has a lot of arts and crafts made by local artists.
Tarlac Recreation Park- If you want to get a rush of excitement and go on a journey, you might want to go to Tarlac Recreation Park. This place has a lot of fun things to do, like riding ATVs, swimming, and other things. Campers can also stay the night in a handy way.
The Ninoy and Cory Aquino Foundation – It runs and owns the Aquino Center and Museum. It is a large gallery in Hacienda Luisita that pays respect to the country's most beloved democracy icons.
Tarlac Provincial Capitol- During the Japanese rule, the Imperial Japanese Army's headquarters were in the provincial capitol in the main city, which they destroyed. After World War II, it was fixed up, and now it's a beautiful piece of building.
Nambalan River- If you need a break and want to go for a swim, go to the Summer Capital of Tarlac, which is the Nambalan River.
Ubod Falls- It can be hard to get to Ubod Falls because you have to walk, but all your sweat will be worth it once you reach the falls.
KCT Kart City- It is a great place for families who want to do something fun and different together. The KCT Kart City is right in front of the SM Tarlac mall. People who like to ride carts or who just want to give their kids something fun to do will enjoy this place. Prices at Kart City start at
4. Rich cultural heritage
Tarlac also has a lot of cultural history. The Aquino Center and Museum, the San Sebastian Cathedral, and the Tarlac Provincial Capitol are all places with a lot of history. These places show the different cultures, customs, and histories of the area.
5. Best Health care and education
Residents of Tarlac can get a good education at schools and colleges with good reputations. The state also has a number of hospitals and medical centers, so people can get medical care when they need it.
6. Delicious food
Pinasugbo, Suman Tarlac, and Adobong Dilaw are examples of some of the most delicious dishes that can be found in Tarlac. Residents have the opportunity to sample a variety of regional specialties and gain insight into the culinary history of the region.
7. Safe and peaceful environment
Tarlac is a peaceful place because of its quiet farmland, beautiful natural scenery, and friendly towns. It is a great place to live for people who want to get away from the noise and chaos of cities and live a simple, quiet life.