They say there is a time for everything. A time to work and a time to rest. A time to go away, and a time to return. For many OFWs, determining these times in their lives is easier said than done, considering how much responsibility they carry on their shoulders.
However, no matter how much you want to stay or remain living as an OFW in your host country, the reality is – you have to return home for good. But making this decision isn't easy to make for many OFWs because of a variety of reasons – the most common one being is stability.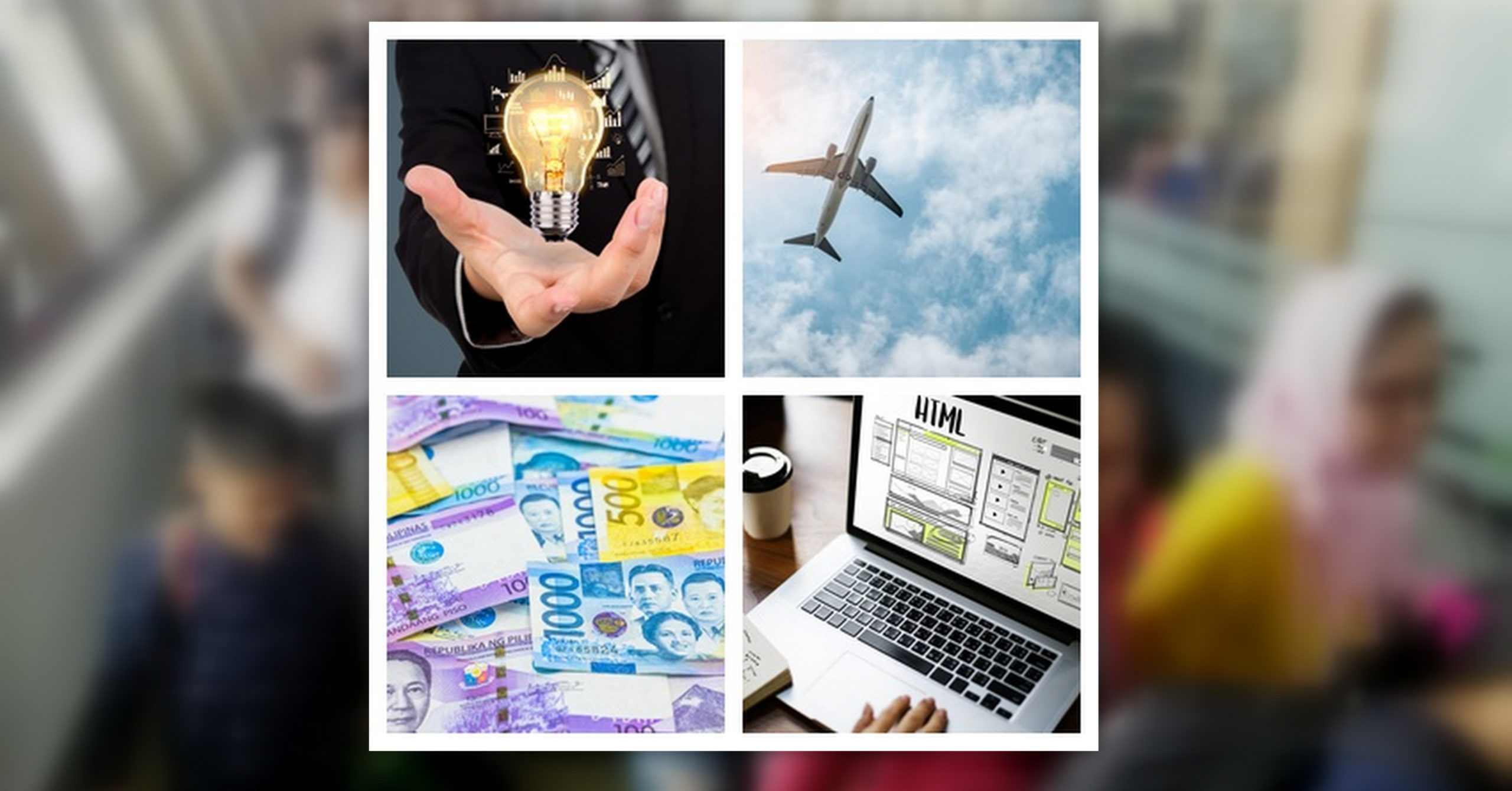 Quitting Work as An OFW? Here are Some Great Business Opportunities Worth Exploring
Stability is the umbrella of all the goals of every OFW. This is because once they are stable, they can provide for their family consistently, send the kids to school, live comfortably in their own home, and do many other important things.
However, stability can only be achieved once your money starts working for you, and not the other way around. That said, the goal of every OFW must not be to work for an "X" amount of time until they become stable. Instead, work for an "X" amount of time to start their own business and to keep on investing to consistently grow this money.
With this in mind, here are some of the top business ventures every OFW can target to have while working abroad.
Food Cart Franchise
Perhaps this can be considered as one of the easiest or straightforward businesses to have for a minimal cost. Most food cart franchises start at a minimum of Php 25,000 and growing exponentially as products and cart size expand.
The main thing you need to accomplish upfront is to find an ideal spot where you will place your cart. It has to be in a location that's not only accessible to a lot of people but also affordable as this will cost you expenses on rent. So, it has to pay for its own expenses just from the location alone. That's how effective your rent location should be if you wish for your business to flourish as fast as possible.
Water Refilling Station
It's no secret that water will always be in demand but package it well and you get a business that's highly profitable but also important for all kinds of market.
Just like #1, the location of your store will greatly determine the success of your business. That said, choose a spot that's both accessible and affordable so you can effectively raise profit on a regular basis.
Motor Parts and Supplies Shop
You don't have to do much research to know that there are just so many vehicles on the road in the Philippines. To give you an idea, check out the volume of traffic along EDSA during rush hours (12nn and 5 pm to 9 pm) every day. You'll get what we mean.
Now, this business idea also requires some kind of familiarity with motor or vehicle parts to make it work. However, you don't necessarily have to be an expert in the field to succeed in this venture. Just gather enough motor parts and accessories in your shop, where there is (ideally) modest foot traffic. And to solve the expertise part of the business, you can outsource a mechanic for the shop or have a family member with this expertise help run the store.
Depending on the area where you'll put up your shop, you can choose whether you'll specialize in automobiles or motorcycles. Regardless, just the amount of vehicles on the road is enough basis for the demand and profit potential of this kind of business.
Buy-and-Sell Business
For those who've gone and lived abroad, it's no surprise to find that many items sold there are cheaper compared in the Philippines – mainly because they produce in bulk. Using this idea, another good business to have is buying and selling products from abroad.
The idea is pretty much like sending large balikbayan boxes filled with goodies and/or products that you can sell back home.  However, it is also worth noting that this idea has already been regulated by the Philippine Customs through Republic Act 10863 or the Customs Modernization and Tariff Act (CMTA), which, since 2016 has authorized only the shipping of up to three Php 150,000-worth (about $3,500) of tax- and duty-free balikbayan boxes in a year, provided that the goods are not in commercial quantities or intended for barter, sale or for hire.
With this in mind, there are still many other ways to source products to buy and sell, especially if you have a lot of contacts both in the Philippines and abroad. You can focus on general merchandise items (toiletries, foodstuff, and items you can use on a daily basis) as these will have a steady demand from the market.
However, if you're catering to a niche audience like those who are looking for gadgets, tech stuff, and other collectible items, Japan is a good place where OFWs can outsource cheap stuff as they have lots of thrift and surplus stores with just about everything.
As mentioned, the only downside to this is figuring out how the Bureau of Customs assesses imported goods into the country.
Online Store / Online Business
In this day and age, it's such a waste for anyone not to take advantage of the internet and the free use of social media platforms, especially for business. That said, if you have anything worth promoting or selling, you can easily post them through social media and pages related to your products, so that your target audience and potential customers can easily find you.
However, since a lot of people are already doing it, the catch is you have to be competitive in terms of your marketing efforts, product pricing, and other customer-centered services. If you do this right, you can steadily grow your following, and from there do some more research and find out what other products you can sell from within your group or in general.
Other Business Ideas
Another form of a great business venture for OFWs, if you are tech-savvy, is setting up a blog or a YouTube channel from which you can earn through advertising, sponsorships, and affiliate marketing. If you have a unique skill such as graphics design, video editing, or web development, you can look for clients through the internet and offer your services as a freelancer on a full-time or even on a project basis.
Other areas worth considering are money exchange, financial lending, or even setting up business processing outsourcing offices. However, these require more technical knowledge and larger capital to take off.
Stability is something every Filipino desire. However, even for OFWs, who are earning more than what the majority of Filipinos back home do, this goal can only be realized once you have fully expanded your sources of income. And the best way to do this is by saving up and rolling out your earnings through investing in a business.