The Department of Social Welfare and Development (DSWD) is now waiting for the guidelines on the distribution of the PHP 1000 Inflation Ayuda Cash Assistance to be released by the Philippine government. Once the details have been set in place, the government will start distributing cash aid to eligible Filipino families eligible to get the said ayuda program.
Also Read: All You Need to Know About DSWD's Centenarian Program
It is hoped that this program will help provide some financial assistance to low-income Filipino families as well as indigent senior citizens. Moreover, it also helps spread awareness of how inflation affects different sectors of society and encourages everyone to work together in combating rising costs of living.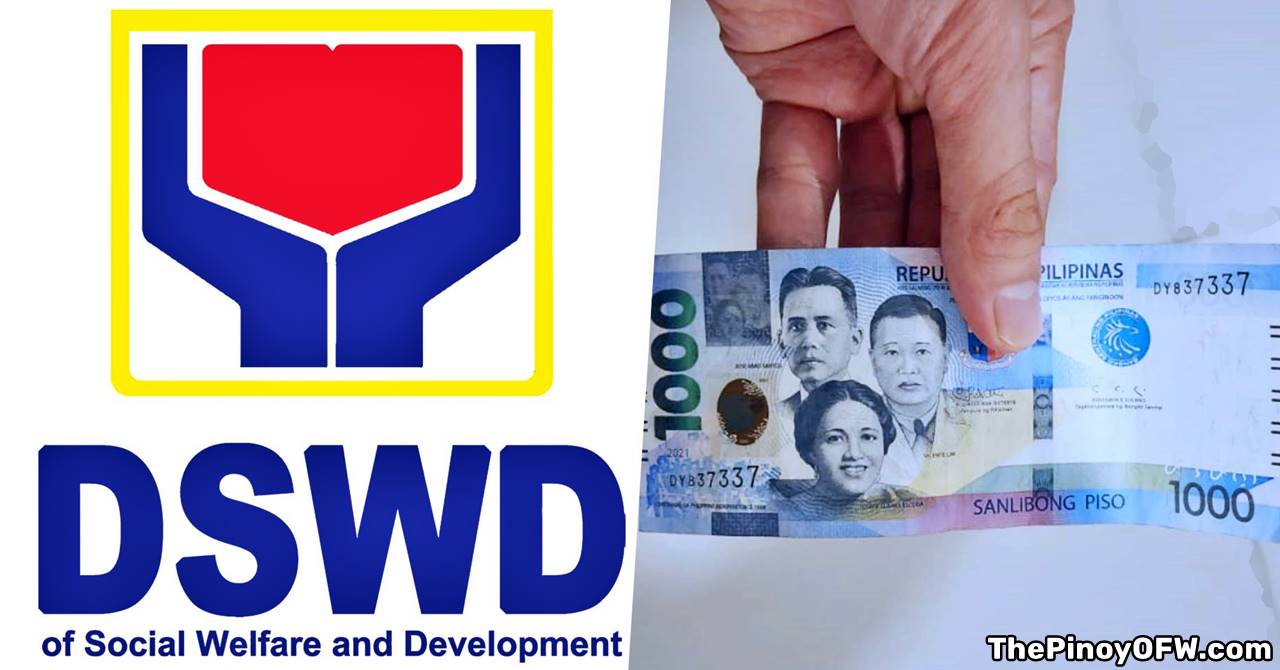 DSWD Inflation Cash Assistance – PHP 500 for Two Months
DSWD's PHP 1,000 Inflation Cash Assistance Program is a much-needed move to support the poorest of poor Filipinos who are struggling with the rising cost of living. This program, which was initiated by President Marcos through an inter-agency committee called Inter-Agency Committee on Inflation and Market Outlook, aims to provide financial assistance to those most affected by high prices while also reducing social inequality among citizens.
Beneficiaries eligible for this cash assistance include 4Ps program members, workers earning below minimum wage, and indigent senior citizens. To claim their aid, DSWD has identified 9.3 million Filipino households who can access funds through their existing Landbank accounts. Once the program is officially launched, DSWD will distribute funds directly into these accounts and beneficiaries can see if their aid has been deposited simply by checking their bank balance.
For those who are still unsure if they are eligible for the cash aid program, they can check their local DSWD office or visit their official website and social media accounts for more information.
How to Apply for DSWD 1K Ayuda
The Department of Social Welfare and Development (DSWD) has already identified the 9.3 million Filipino households qualified for the government's PHP 1,000 Inflation Cash Aid program. This invaluable aid will be distributed to 4Ps members, employees making less than minimum wage, as well as poor senior citizens who need it most.
The Department of Social Welfare and Development (DSWD) will seek out the individuals who are eligible to receive the DSWD Inflation Ayuda Cash Aid.
The Department of Social Welfare and Development (DSWD) will be providing PHP 1000 cash assistance to its beneficiaries via their preexisting Landbank cash card accounts for easy access.
Recipients should examine their banking accounts to confirm if the payment was successfully deposited.
To make it easy to reach those in need, the government has promised that they will be able to distribute their target aid within a few days of launching this program. Make sure you keep up with all the latest news about this cash assistance plan by visiting DSWD's official Facebook page for updates.
Also Read: DSWD Unconditional Cash Transfer Program (UCT)
Video: DSWD Asec Romel Lopez Discusses Inflation Ayuda
Here's a video report as shared by News5Everywhere about the PHP 1000 Inflation Ayuda Cash Assistance Program.
Summary
The impact that this cash assistance has on low-income Filipinos cannot be overstated; it allows them to stay afloat despite increasing prices due to inflation without having to sacrifice basic necessities or put strain on their livelihoods. Furthermore, this program not only helps improve living standards but also helps create awareness about the plight of those who are most vulnerable against rising prices and economic hardship.
This type of government intervention ensures that all citizens are given a fair shot at making ends meet regardless of their socio-economic status.