Filipinos who are based in Brazil and whose passports are about to expire, please be guided on this article on how you can apply for a new Philippine passport at the nearest PH embassy. This is a step by step process on how you can renew your passport.
Also Read: How to Renew Philippine Passport in Brazil
Millions of Filipino people want to live and work abroad in the hopes of having a good life. If you are one of them, you must be already aware that relocating to a new place is indeed an exciting yet arduous process, especially when you decide to move to other countries. It does not only mean moving your entire life thousands of miles away but also about having many processes and paperwork that needs to be done. To have a successful international trip, you need to know the documents you need to fill out, submit, and always have with you when moving abroad.
One of the vital things you need first to consider is your passport. If you want to guarantee a successful journey and avoid any nerve-wracking complications, you need to ensure that your passport is already renewed ahead of time. Hence, to help you throughout the process, here's the information you need to know, which is also posted on the official website of the Philippine Embassy in Brasilia – DF, Brazil.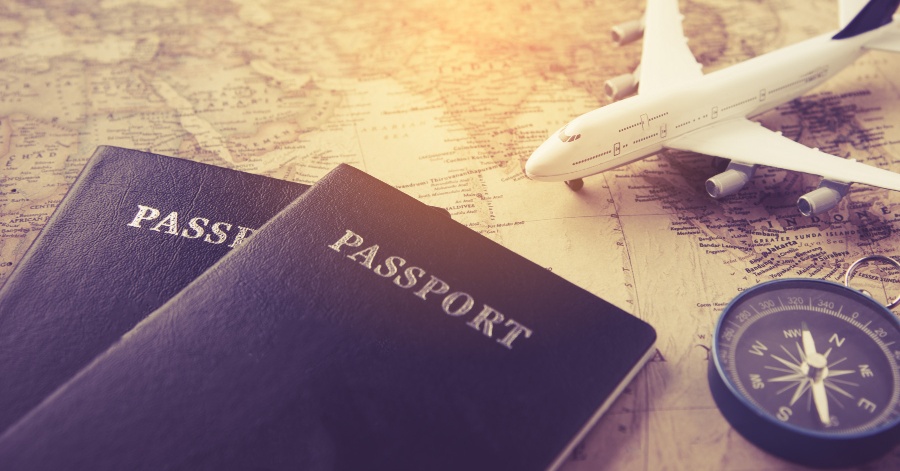 Two Ways to Renew Passport in Brazil
There are two options you can choose in renewing your Philippine passport in Brazil.
Option 1: You can personally visit the Philippine Embassy in Brazil to renew your passport.
Option 2: You can visit the Consular Outreach Mission. The Mission will provide consular services in several places throughout Brazil and its adjacent nations.
Requirements for renewing your passport
Communicate with the embassy for your appointment.
Personal appearance is necessary.
This requirement is not waivable. Here are the things you should remember under this step:
1. A person's physical appearance at the Embassy. This includes applicants who are 65 years and older and below the age of 18. No further mailed applications will be accepted.
2. No need to provide passport photos. During the application process, biometrics of the applicant, including a picture, thumbprints, and signature, will be collected. Personal appearance is necessary because of this requirement.
3. You must wear respectable clothing. People with facial piercings aren't permitted to
4. In the event of an individual under the age of eight, a parent or legal guardian's affidavit must include the child's thumbprint. A downloadable form is available here:
http://philembassybrasilia.org/pdf/consular_other_services/Passport_Renewal_Application_Adult.pdf
http://philembassybrasilia.org/pdf/consular_other_services/Passport_New&Renewal_Application_Minor.pdf
5. To apply for a new passport for a minor kid below the age of 18 years without both parents' notarized affidavits of consent to travel, the minor kid's Affidavit of Consent to Travel, notarized and signed by one of the parents.
Prepare the requirements.
Paper requirements are the most essential documents you should prepare, aside from your personal appearance. Here are the following requirements you need to prepare.
Requirements for the first-time applicant born outside of the Philippines
1. Birth Certificate issued by the Philippine Statistics Authority (PSA); original and one (1) photocopy;
Additional requirements for passport renewal
1. A photocopy of the data page(s) of the old passport
2. Documentary evidence of middle name (e.g. birth certificate, marriage certificate, etc.) must be provided in the case of applicants with brown passports. You should disclose your middle name instead of the initial only since this information will be included in your new passport. In order to avoid problems, green-colored passport holders only have to provide proof of middle name if the consular official demands it.
Additional requirements for replacement of lost passport
1. Affidavit of loss signed and notarized which includes the specifics of the events surrounding the loss of the passport
2. A police report issued in the event a passport is lost due to robbery, theft, or other similar events.
3. Only one (1) original or certified true copy and one (1) photocopy of the Birth Certificate. Please provide two (2) photocopies of the other needed papers such as Baptismal Certificate, Seaman's Book, etc.
Additional requirements for special circumstances
For a married woman who is using her husband's family name for the first time:
In case of a woman married in Brazil, Colombia, Suriname or Guyana: one (1) original and one (1) photocopy of the PSA-issued Marriage Certificate;
In case of a woman married in the Philippines: one (1) original or certified true copy and one (1) photocopy of the PSA-issued Marriage Certificate;
For a woman divorced by a non-Filipino husband who is reverting to her maiden name:
One (1) original or certified true copy and one (1) photocopy of the PSA-issued Marriage Certificate with annotation of the Judicial Decree of Divorce or annulment.
Other requirements
According to the Philippine Passport Law (R.A. 8239) and the Foreign Service Act, the Consular Officer retains the power to seek further evidence or documentation (R.A. 7157).
Please note: the Embassy cannot be held responsible for any papers that have been sent by USPS or UPS.
Wait for processing period/releasing time
There are a few periods you have to watch out for. The last process is waiting for the release of your passport. This is some information you should know:
Regular passport (new and renewal) application
Upon receipt of the completely completed application form and all prerequisites, the passport will be issued within six to eight weeks.
Replacement of lost passport
Passports that are lost should be notified to the DFA and approved for use within 15 working days. For processing, four to six weeks is required.
Other important information
In Latin America, there are just four Philippine embassies, namely, Mexico, Brazil, Chile, and Argentina.  Filipinos are no longer required to present their visa in renewing their passports in Brazil, making it the most convenient alternative.
The Philippine Embassy in Brazil also has jurisdiction over Colombia, Suriname, Guyana, and Venezuela; if you are one of the Filipinos who live or work in one of these countries and require consular assistance, you must either wait for a Consular Outreach Mission or travel to Brasilia.
Tips and Reminders
Your Philippine passport must be valid for at least six months before the exact day of your international travel; this is to avoid any unnecessary situations.
You can only renew your Philippine passport at the Philippine Embassy or Consulate in your present location with consular jurisdiction.
Persons with disabilities, senior citizens, pregnant women, and those with newborns or minors receive priority help.
According to Department Order No. 37-03, passports that have not been claimed after six months from the date of issuance will be cancelled and disposed of.
Beginning January 1, 2018, all regular passports will be valid for ten years for adults and five years for minors. In the Philippines, all passports are printed.
Contact Information
Embassy of the Republic of the Philippines
SEN 801 – Av. das Nações – Lote 1 – Asa Norte, BRASÍLIA/DF CEP 70800-910, BRAZIL
Non-Resident Jurisdiction over Colombia, Guyana, Suriname and Venezuela and Oversight on French Guyana
Office Hours: 9:00 A.M. to 5:00 P.M. (Monday to Friday)
Contact Details
Email Address: info@philembassybrasilia.org
Telephone No: +55 61 3224 8694
EMBASSY HOTLINE: +55 61 9 9389-3042
Details for Contacting the Philippine Embassy in Brasilia
The Philippine Embassy in Brasilia is situated at SEN Avenida das Nações lote one quadra 801 and may be reached by phone at 61 3224 8694 and 61 3223 5143, or you can also email them at brasiliape@brturbo.com.br. The consular section and the embassy share the same address, phone number, and email address.
Opening Hours
The embassy is open from 9:00 to 18:00 Monday through Friday. On Brazilian and Philippine public holidays, the embassy's offices may be closed. If you want to confirm their opening hours, you can contact the embassy directly, which the contact details are already provided above.
The embassy's office hours may be affected because of the continuing Covid-19 outbreak.
Consular Services, Visas, and Passports
The Philippine Embassy in Brasilia may assist with a variety of consular services, including visa and passport processing and document legalization. You may also contact the office directly for more information regarding the consular services.
The Philippines in Brazil
The Philippines has six other representations in Brazil, in addition to its embassy in Brasilia. These include Consulates in Manaus, Porto Alegre, Recife, Rio de Janeiro, So Paulo, and Vitoria.
Summary
Travelling abroad is indeed a breathtaking experience. However, before having a successful and exciting journey, you must need to ensure the renewal of your passports; otherwise, you might experience such complications along with your travel. If you are already living in Brazil, you need to be well-informed of the processes on how you can renew your passport.
This way will let you save your time and effort in dealing with numerous paperwork. Above all, when you are planning or currently residing in other countries, you need to ensure your passport's status; the most crucial requirement you need to present wherever you might be. It also serves as the backbone of validating your identity outside of your home country.