Undocumented OFWs in Kuwait will have the opportunity to go back home to the Philippines via amnesty program at the Philippine embassy.
Kuwait's Government offers Amnesty Program for Filipinos who are working abroad. The Amnesty program aims to help Filipinos who are undocumented and Filipinos who stayed for so long. This had occurred after they announced the suspension of deploying Filipinos to Kuwait through DOLE (Department of Labor and Employment).
Also Read: How to Renew Philippine Passport in Kuwait
Many OFWs who were either undocumented or had extended their stay went to the Embassy and applied for this program to go home legally. They can go home without needing to pay and will not be penalized.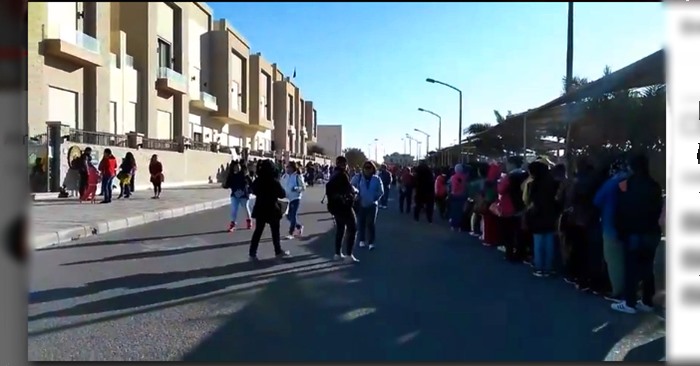 Amnesty Program for OFWs at the Philippine Embassy of Kuwait
According to Weesha Soriano who had worked illegally for 3 years now in Kuwait, arrived early at the Embassy to apply for the program. She said that the Amnesty Program given by the government is a big chance for her to go home and not worry about penalties and charges. She exclaimed she can go home to the Philippines legally.
The same scenario happened from another country in Saudi Arabia, the government offered a similar Amnesty Program for undocumented OFWs last year. The Philippine government had already collaborated with the Philippine embassy and coordinated with Philippine airlines and Kuwait airlines about free tickets for returning OFWs back to the Philippines.
According to Kuwait's Chargé d'Affaires (head of Embassy) Noordin Pendosina Lomondot, the program is also offered to OFWs who had expired visas and residence violators.
The Ministry of Interior in Kuwait records around 10,000 undocumented OFWs. Majority of this list are domestic helpers who escaped from the maltreatment of their employers.
In order to apply for the Amnesty Program visit the Philippine Embassy in Kuwait,
Address:
Block 6, Villa 153 Nouman Bin Basher St. corner Damascus St, Faiha
Contact Info:
Telephone Number – (+965) 2252-8422 ; (+965) 2251-1806
Hotline Number – (+965) 6500-2612
E-mail Address – kuwaitpe@philembassykuwait.gov.kw
Requirements:
Passport-sized Photo
Photocopy of civil ID and passport or any valid ID
The embassy strongly encourages undocumented OFWs to take this chance to return back to the Philippines.
People who availed of the Amnesty Program may still go back to Kuwait to work as a legal employee provided the ban to deploy OFWs from DOLE is revoked.
Here are some videos posted on YouTube about the amnesty for illegal residents: