The Department of Foreign Affairs (DFA) through the Philippine Embassy in Turkey said on Monday (November 14) that no Filipinos were hurt in the Istanbul, Turkey, blast that killed six people and injured 81 others.
According to an Al Jazeera report, police say they have arrested a Syrian woman for planting a bomb that killed at least six people in central Istanbul on Sunday. The woman is suspected of working with Kurdish fighters.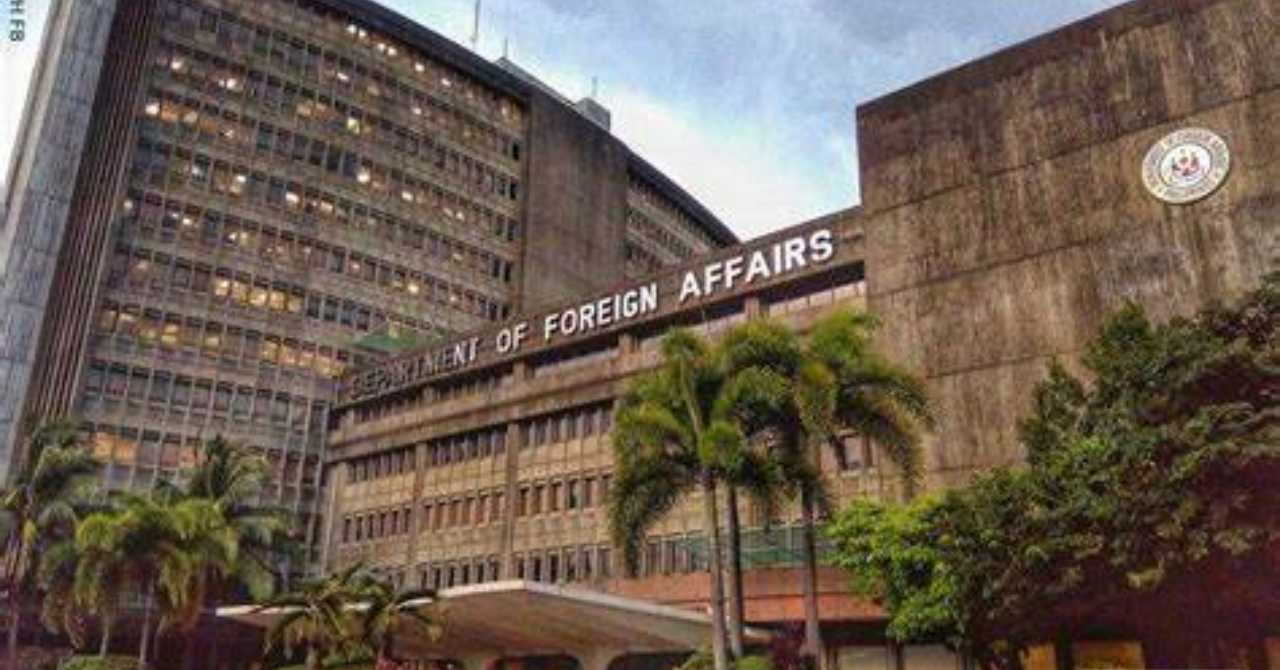 Istanbul Blast: No OFWs Affected – DFA
"The Embassy and Consulate General have not received any information of Filipino deaths," the DFA mentioned in a statement, the Philippine News Agency reported.
The explosion happened on Istanbul's famous Istiklal Avenue on Sunday.
The Philippine Embassy in Ankara and the Philippine Consulate General in Istanbul have both expressed their sympathies to the families of those murdered in the explosion.
"The Department of Foreign Affairs will continue to monitor the situation and transmit any relevant changes to the department via its Embassy and Consulate General in Turkey," the agency wrote.
Istanbul is home to around 3,000 Filipinos.
This figure includes domestic service personnel, spouses of Turkish nationals, expats working for multinational corporations, and English teachers.
Turkish police disclosed that 46 people have been detained in relation to the attack on Istiklal Avenue, one of Istanbul's most popular locations. Children were among the six dead, and 81 others were wounded. An official says that initial findings point to the suspect having connections to the Kurdistan Workers' Party (PKK), which is deemed a "terrorist" group by Turkey, the United States and European Union.
Here is the official statement of the Philippine Embassy regarding the unfortunate incident: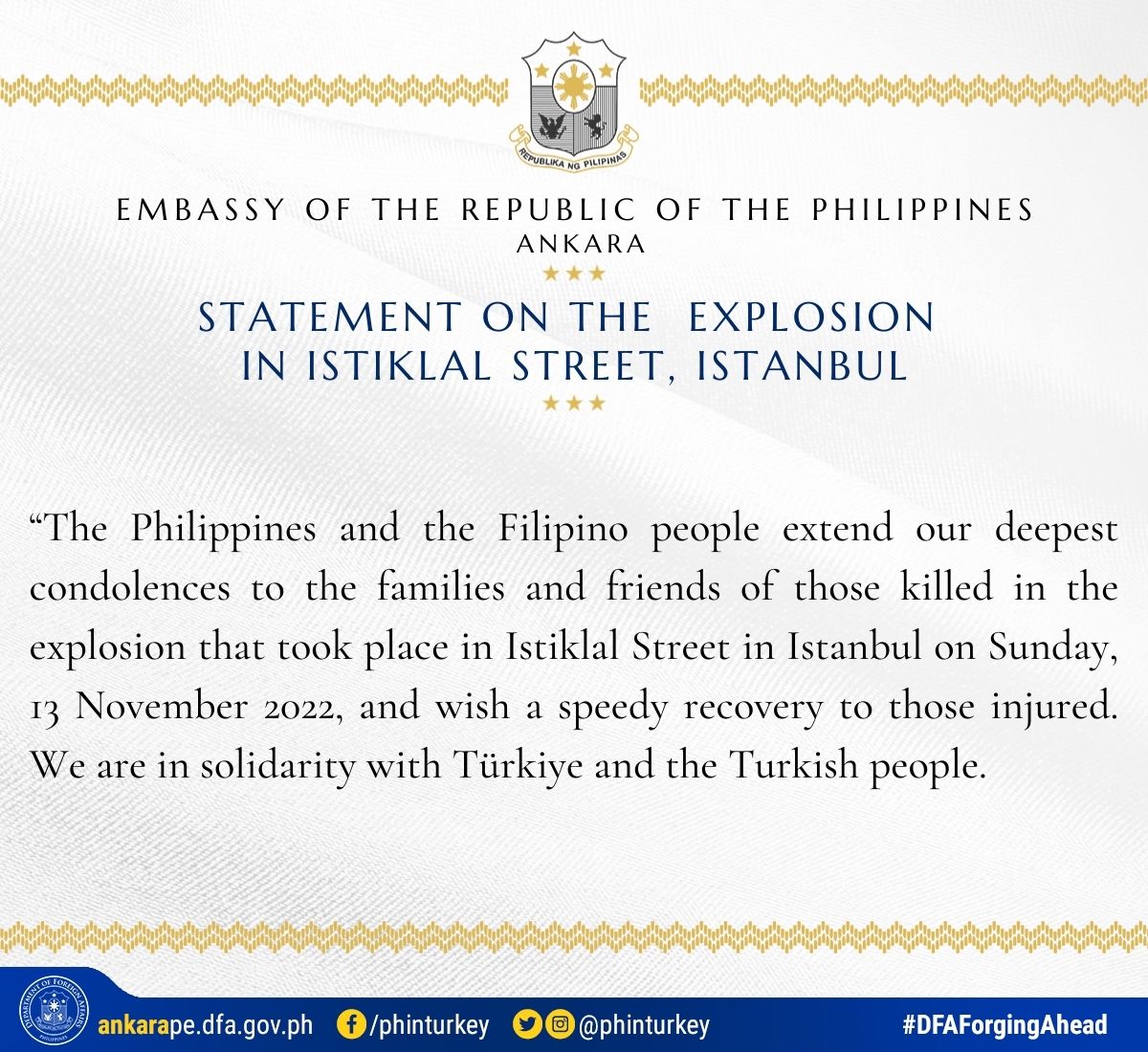 READ NEXT: Turkey Do's and Dont's