Being an undocumented worker or "TNT" (tago nang tago) is not advisable anywhere, including South Korea, which has many do's and don'ts. For one thing, your stay in the country would be considered illegal; plus, you could easily get in trouble for violations such as not wearing a helmet, for instance.
This is exactly what happened to Elmer, a Pinoy OFW in South Korea who had been staying illegally in the country for 11 years. One day, he was caught by authorities for not wearing a helmet while driving his motorcycle. What happened soon after that, is… well, we're sure you can guess that easily!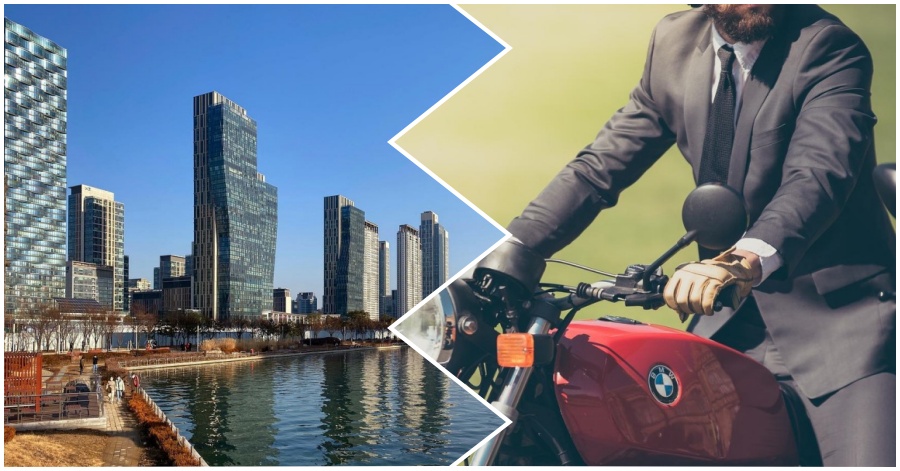 Pinoy TNT Sent Home from South Korea After 11 Years
During an interview in the "Bawal Judgmental" segment of "Eat Bulaga," Elmer shared about his experience as a TNT in South Korea, GMA News reported.
According to Elmer, staying in South Korea was difficult, especially in the beginning, because of the language barrier. Once he learned some basic Korean, however, he was able to rent his own place.
Unfortunately, because he was undocumented, Elmer could not afford to get sick, since he did not have the necessary papers. Instead, he cut down on his vices. And when he got sick, he took care of himself at home.
Elmer's children where still young when he left for South Korea. He wasn't able to see them grow up because he couldn't easily travel overseas without getting caught.
After staying in South Korea for 11 years, Elmer planned to stay for one more year. However, this wasn't meant to be because one day, he was caught riding his motorcycle without a helmet.
"Kasi malapit lang naman, sa park lang naman malapit sa bahay… masyadong mahigpit pati sa helmet nasita ako (I was driving near, just to a park near my house… but authorities were strict and caught me without a helmet)," Elmer explained.
"Hinanapan ako unang-una lisensiya muna, wala akong lisensiya. Tapos sunod alien card, wala rin akong maipakita (Fist, they asked for my license; I didn't have one. Then my alien card, but I didn't have that as well)," Elmer recalled.
It was then that South Korean authorities learned that Elmer did not have the necessary papers to stay in the country. Hence, he was detained and he waited for some papers and eventually… a plane ticket going home to the Philippines.
"Hindi na nila pinapatagal. Basta mayroon kang ticket pauwi (The process doesn't take long. As soon as you have a plane ticket, you get sent back home)," Elmer said. While he was detained, he asked a friend to get his passport at home, and to buy a ticket for his return to the Philippines.
Elmer said that he is currently blacklisted in Korea; possibly for about 10 years. He also mentioned that he learned a lot from his experience, such as being independent and having courage. "Kailangang gawin ko 'yon para sa pamilya ko (I had to do it for my family)," he shared.
Check out this video featuring Elmer's interview at Eat Bulaga:
Phew! We are relieved that Elmer is currently safe and sound, and now with his family in the Philippines. However, we certainly cannot condone being a TNT or undocumented worker. There are reasons why immigration and labor laws are in place, and these are followed for everybody's safety. To our fellow OFWs, always make sure that you have the right papers before going abroad!
READ NEXT: List of MMDA Violation Codes and Penalty Fees All Motorists Should Know