There are gorgeous mountains, waterways, and beaches in Nueva Ecija, and the city also features some of the country's finest examples of Spanish colonial architecture. Delicious Carabao milk products, rice cakes, and classic Filipino meals like sisig and longanisa have made the region famous.
Also Read: 11 Best Reasons to Retire in Pasig
Nueva Ecija is one of the best cities for OFWs to retire, if you're considering this agriculture enriched, and lovely city as your forever home once for good, here are the best reasons why you should retire here!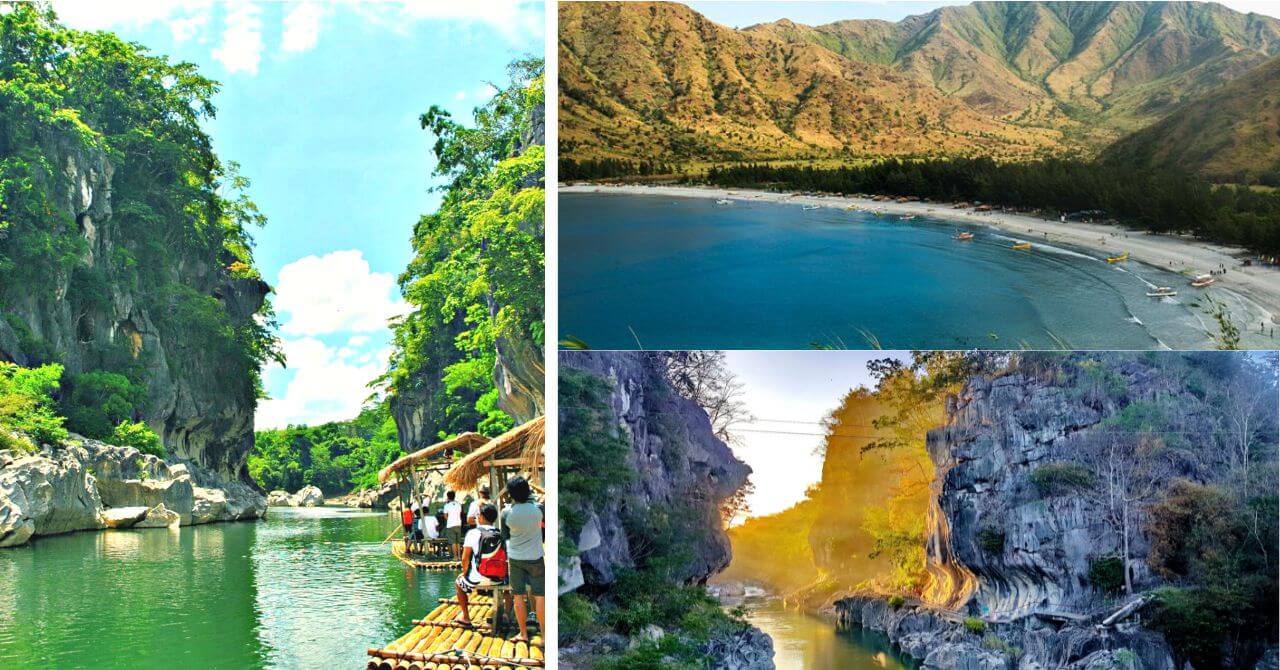 1. Business opportunities
Even though Nueva Ecija isn't connected to the metro by water, that doesn't mean it isn't doing well. In fact, there are always more and better business and job opportunities, so you wouldn't have to rent a place in Manila and leave your family behind to live in the metro without any guarantees.
Nueva Ecija is known for its strong growth in the service and agricultural sectors of the economy. There have also been improvements in infrastructure, energy, and manufacturing. Some of the industries in the Metropolis are already being moved to the city. If you want to find a job in Cabanatuan, there are a lot of places that are sure to need your skills. If you want to start a business, you can start with products and services that meet the needs of a city that is growing.
2. It's easier to commute to and from Nueva Ecija
With the new and upcoming road infrastructure projects in the province, traveling will be much easier and faster. Gone are the days when you had to spend so many hours on the road to get where you were going.
Before the North Luzon Expressway (NLEX) and the Subic–Clark–Tarlac Expressway (SCTEX), it took about 4 to 5 hours to get to Manila. Now, with these two roads, the trip takes only 2 to 3 hours. The Central Luzon Link Expressway (CLLEX), which just opened, is another project to improve road infrastructure that will help drivers. It is a four-lane extension of CLLEX Phase I.
It goes from Cabanatuan City to San Jose City, passing through the municipalities of Talavera and Llanera in Nueva Ecija. It is expected to cut the travel time between Tarlac City and Cabanatuan from 70 minutes to just 20 minutes.
The Department of Public Works and Highways says that CCLEX "provides fast, safe, comfortable, and reliable means of transportation from Metro Manila to various destinations in the Central Luzon area for socio-economic development, thus contributing to the decongestion of over-concentration in Metro Manila."
3. Good education
It can be hard to get to school sometimes, especially if you live far away. With so many schools, colleges, and universities in Nueva Ecija that offer all levels of education, you wouldn't have to move to another area to get a good education. If you're a retiree who wants to go to school and learn something new, then Nueva Ecija is right for you!
Science High School Extension, Wesleyan University – Philippines, College of Immaculate Concepcion, Phinma-Araullo University, AMA Computer Colleges, Cesar Vergara Elementary, Great Values Learning Center, Schuller Christian Academy, Cabanatuan Adventist Elementary School, Christian Faith Montessori, and St. Christopher Montessori are some of the most well-known schools in Nueva Ecija.
4. Abundance of fresh produce in the city
Nueva Ecija is known as the "Rice Granary of the Philippines" because it is one of the best places to grow rice in the Philippines. But besides rice, you can also get other fresh foods like fruits, vegetables, dairy products, and different kinds of meat. This is because you live in an area with a lot of natural resources. Also, the prices are less expensive than in Manila.
And if you want to try one of the most delicious and well-known dishes, you'll love Batutay Longganisa from Nueva Ecija. The longganisa in Cabanatuan's batutsy is made from beef, which makes it stand out. You can make batutay sweet or garlicky, but either way, everyone in your family will love it.
And for dessert, you and the kids will love Puno's Ice Cream & Sherbet. They are the best local ice cream brand and have been making frozen treats for people in Novo Ecija for about 60 years. Cabanatuan also has some good cafes.
5.  Beautiful landscapes
If you live in Nueva Ecija, you can walk around and see beautiful hills and mountains that go on as far as the eye can see. There, you wouldn't have to worry about breathing dirty air or being stressed out by how fast life moves. Because when you're in the country, time goes by slowly, so you can enjoy every moment.
Nueva Ecija has a lot of natural sights, like Mount Arayat, which is a popular place to go hiking, and the Pantabangan Dam, which is known for its beautiful scenery. Minalungao National Park, Gabaldon Falls, and the Dalton Pass are some of the other natural sights in the area.
6. Tourist spots are near
If you love nature or just like to explore the outdoors, Nueva Ecija would be a great place to live. According to the Department of Tourism, Nueva Ecija is the center of agriculture in Central Luzon and the entrance to the mountains. The province is full of beautiful mountains, rolling hills, farmlands, rivers, and other natural features. If you live in Nueva Ecija, going on a trip with your family will be easier because you can usually get to your destination by riding a tricycle.
Nueva Ecija is a province in the Philippines. It is in the middle of the island of Luzon and is known for its agriculture, history, and cultural heritage. You might want to move to Nueva Ecija for the following reasons:
7. Cost of living is not too high
Nueva Ecija has a lower cost of living than most other cities in the Philippines. This makes it a more affordable place to live.
8. Agriculture industry doing well
Nueva Ecija is known as the "Rice Granary of the Philippines" because of how much rice is grown there and how fertile the land is. Nueva Ecija is a great place to live if you are interested in farming or want to be close to places where you can get fresh, locally grown food.
9. History and culture
Nueva Ecija has a lot of museums, heritage sites, and festivals that show off its history and culture. It is home to the Central Luzon State University, the Philippine Rice Research Institute, and the Philippine Carabao Center, among other cultural and historical sites.
10. Friendly locals and helpful community
People in Nueva Ecija are known for their warm hospitality, which makes it easy for newcomers to feel at home. There are many different ethnic groups living in the province, such as Tagalogs, Pangasinenses, Ilocanos, and Kapampangans. Retirees will have a great time living in Nueva Ecija since there's friendly locals and with the helpful community, you won't feel alone.