Pasig City is of the best place for you to retire since its innovative, safe, and has exciting places to see. Over the past few years, Pasig City has emerged as a major player in the Philippine economy.
Also Read: 9 Best Reasons to Retire in Ilocos
The city of Rizal, once the country's capitol, is now a bustling metropolis in the center of Metro Manila, bordered on all sides by other major urban centers. It's not surprising that it's become a popular place to live and visit. Here are the top reasons why you should retire in Pasig.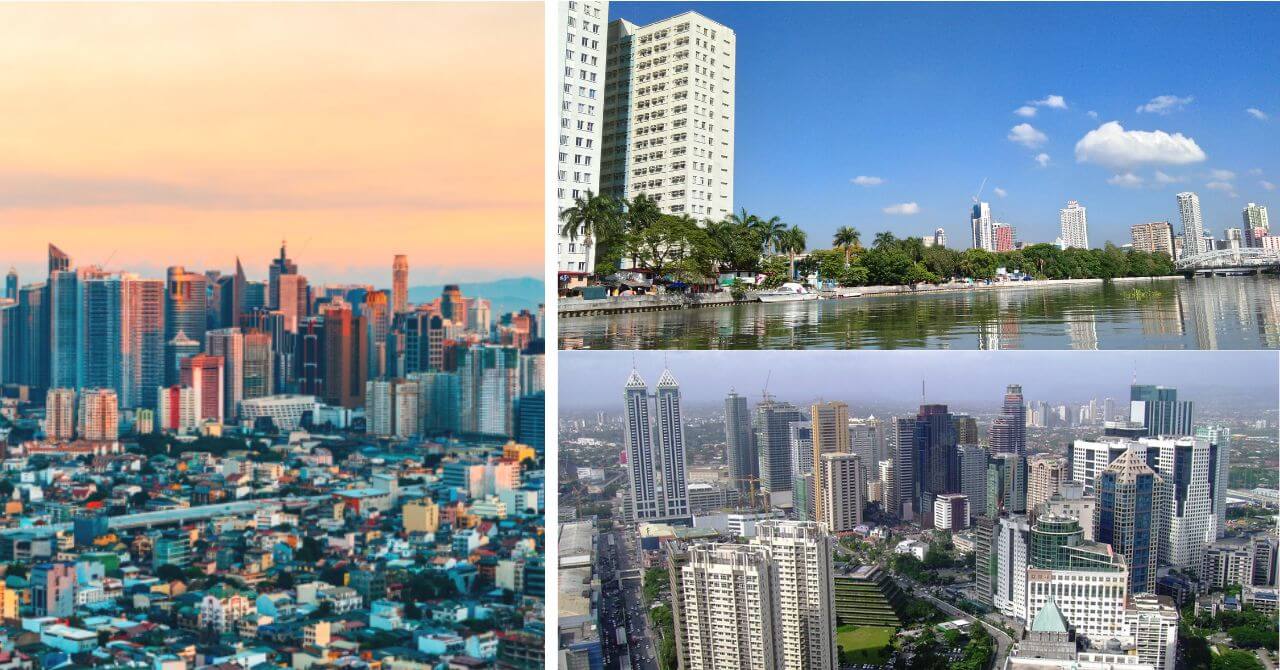 1. Pasig is a sustainable and a green city
Pasig is called the Green City for a reason. The local government is serious about its efforts to be more environmentally friendly, such as encouraging people to ride bikes as a way to get around. Now that Mayor Vico Sotto is in charge, the city government makes sure that green practices are used all over the city. Pasig City is proud of being a Green City, and the fact that it was named one of the most livable cities in the world in 2013. If you're keen on living sustainably once you retire then look no further than this city!
It was one of the first cities to ban the use of plastic, and several LGU projects, like making roads car-free on weekends and taking care of several pocket parks, show how important it is to care for the environment.
2. Delicious food and buzzing restaurant scene
If you like to eat, the hole-in-the-wall restaurants in Kapitolyo, Pasig, will spoil you with their delicious food. You can choose from things like RUB Kapitolyo and Ninak that are both Asian and Western. There's also the classic Three Sisters' restaurant, which is a crowd favorite for its tasty and cheap pork BBQ on a stick and other Filipino street food.
3. Convenient Location
Pasig City is in the eastern part of Metro Manila, which makes it easy to get to different parts of the metropolis. It is also close to the EDSA and C5 highways, which make it easy to get to other cities.
4. It has a colorful past and culture
The city's history goes back to the time when it was ruled by Spain. Residents and visitors can learn more about this history by going to the museums in Pasig. The Pasig City Museum has collections that tell the story of the city, while the Lopez Museum has a gallery and a collection of books that show Pasig's colorful past.
The Pasig City Museum is open every day for people who want to learn more about the history of the city, which goes all the way back to 1573 when the Spanish took over the Philippines. The museum is in Plaza Rizal and has three floors of collections that people can look at. The Lopez Museum in Ortigas Center is another place where people who want to learn more can go. The Lopez Museum is on the ground floor of the Benpres Building. It is both an art gallery with paintings and old photos and a library with books that cover more than 600 years of history.
In addition to these museums, the city has old churches and homes that have been well taken care of. Every year, it also has celebrations like the Bayanihan Festival, the Bambino Festival, and the Araw ng Pasig.
5. Exciting Lifestyle
Pasig City is known for having a lot of different kinds of people living there. It has a wide range of shopping malls, places to have fun, and restaurants to suit a wide range of tastes and preferences. Here are the newest and coolest places to go out and have fun. Capitol Commons, The Grove by Rockwell, Metrowalk, Depot Area, and Frontera Verde all have a wide range of restaurants and entertainment options to suit anyone's taste. Even as a retiree, you will be having memorable moments living in the city.
People who want to improve their lives should move to Pasig City. Having a lot of places to go opens up opportunities for other things. Get away from the noise and chaos of the city and live a more active life. Go to gyms in the city that have everything you need and swim a few laps in your village's pool. Need a place where you can really unwind? You can go to the Ace Water Spa or the Avilon Zoo.
People who have lived in Pasig City for a long time can attest to how peaceful it is there. For example, you can hang out in malls like Megamall, Estancia, Tiendasitas, Ayala Malls the 30th, Robinsons Galleria, and Ayala Malls Feliz. You can also go to parks that are open and see museums or art galleries.
6. Plenty of transportation options
Tutubi is a bike-sharing program that was made in collaboration with the Asian Development Bank (ADB) to get government workers to change how they get around the city.
You can also get around by taking a ferry across the Pasig River. This will change the way you travel. E-jeepneys and e-tricycles are also public transportation options that are good for the environment.
Just around the corner is adventure.
Extreme adventures in the city are something that many city dwellers rarely get to do. Rainforest Adventure Experience (RAVE) in Pasig is a big hit in the city because it has a lot of different things to do inside a lush rainforest.
7. Tourist spots
Even though Pasig has a lot of people living in it, there are many parks and green spaces where people can relax, exercise, and enjoy nature. The Pasig Rainforest Park is one of the most popular. It has a butterfly pavilion, a small zoo, and a botanical garden.
Great Schools and Universities: Ateneo de Manila University, University of Asia and the Pacific, and Rizal Technological University are just a few of the great schools and universities in Pasig City.
8. Great healthcare
There are many hospitals and medical centers in Pasig City that provide good medical care. The Medical City, Rizal Medical Center, and Pasig City General Hospital are three of the best places to get medical care. Healthcare that is efficient and affordable is important for every retirees therefore Pasig sounds enticing to health-enthusiasts too.
9. Cost of living is not too high
Compared to other cities in Metro Manila, Pasig City has a lower cost of living. This makes it a good choice for people who want to live in the city without going broke.
10. The culture is still alive
Filipino culture is kept alive through festivals like the Bayanihan Festival, the Pakalog Festival in December, the Bambino Festival in January in honor of Sto. Nio, and Araw ng Pasig, just to name a few.
The restored plazas and old churches in Pasig City show that it still has some of the charm of Old Manila. Some of the Spanish-style houses were also saved by people who lived in the city. Overall, Pasig City is a great place to live in Metro Manila because it has a good mix of convenience, lifestyle, and affordability.
11. Safe
Pasig City is always one step ahead of the COVID-19 pandemic. Its local government made an app called Pasig Pass that makes it easy to find people.
The city was known for more than just the Pasig Pass. It was also known for how well it handled the COVID-19 pandemic. In an interview, Mayor Vico Sotto said, "Our Treatment Strategy, which includes setting up a Covid-19 Referral Center, has certainly helped us fight this virus."
The city is also one of the first local government units (LGUs) in the country to have a COVID-19 vaccination plan approved before the pilot rollout of COVID-19 vaccines in the country. Rest easy, Pasig is a great place for older people to live.