If you're thinking of retiring in the Northern part of the Philippines, Ilocos, may sound like a great idea! Here are the best reasons to retire in the historic yet nature-filled city. Ilocos Norte aims to enthrall every tourist or those who want to retire here with its unique blend of beautiful natural scenery and fascinating cultural attractions.
Also Read: 10 Best Reasons to Retire in Antipolo
You're invited to experience the best of land, air, and sea in Ilocos Norte, a province in the Philippines known for its diverse landscape and abundance of man-made natural marvels. It's a bonus point if you're a fan of the megaserye Maria Clara at Ibarra since you'll see familiar locations and will fall in love with the city reel time.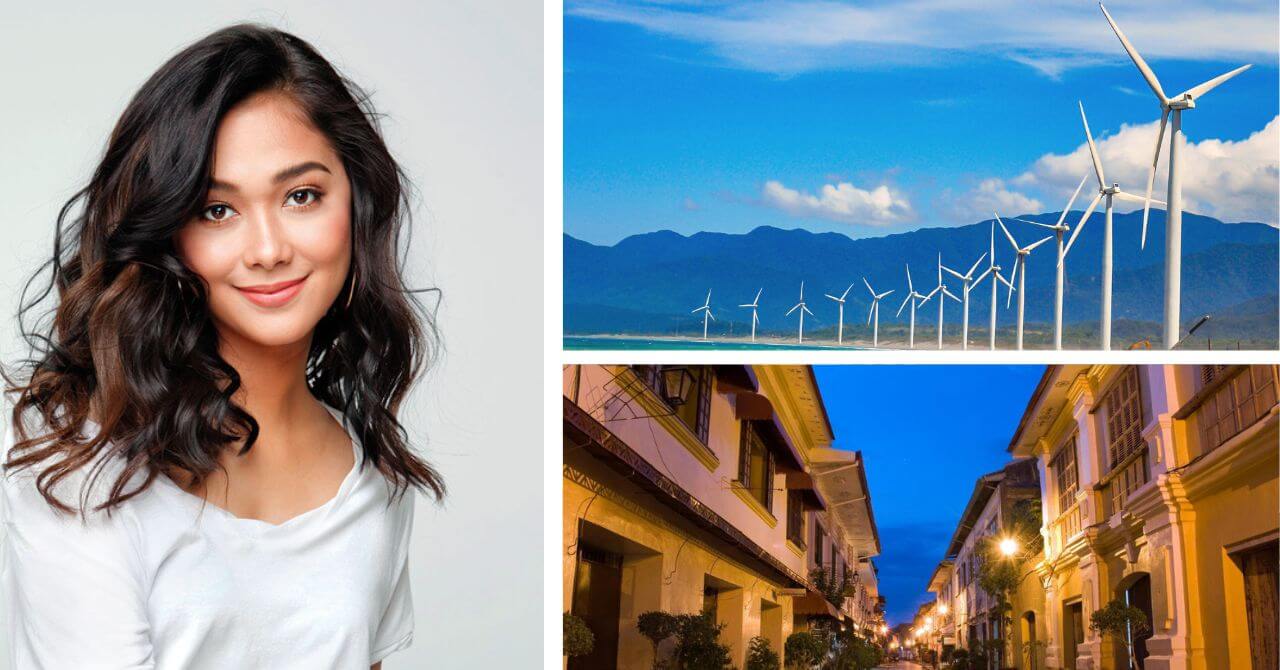 1. Lovely Scenery
Ilocos is noted for its beautiful environment, from the beaches of Pagudpud to the old buildings in Vigan City. Ilocos Norte and Ilocos Sur are two provinces in the Philippines.
Ilocos Norte is to the west of the South China Sea, while Ilocos Sur is to the east. To the west is the South China Sea, and to the east is the impressive Gran Cordillera Central mountain range. Even though there are flights from Manila to the capital of Ilocos Norte, Laoag, every day that take an hour, the town still feels distant off the tourist path. If you plan to retire in Ilocos then travelling to and from Ilocos is easier and there's plenty of scenic views to see while you travel.
2. History and culture
There are a lot of historical and cultural monuments in the area, such as Vigan City, which is a UNESCO World Heritage Site and recognized for its well-preserved Spanish colonial architecture. Retirees will love visiting plenty of historical and cultural attractions in the city that will make you feel like time flies by when you're having fun!
In Ilocos Norte, you have to go view the Spanish colonial churches. When it was first erected between 1699 and 1704, the Paoay Church was made using corals, mortar, bricks, and molasses. The huge, short, and barn-like Laoag Cathedral was built during the 1650s and 1700s. Watch out for the Sinking Bell Tower. In 1680, red bricks were used to build Dingras Church, which was in the middle of a very costly rice field. The St. Paul's Metropolitan Cathedral, the Bantay Church, the Sta. Lucia Church, and the Sinait Church are all well-known churches in Ilocos Sur.
The Padre Jose Burgos House is the national museum of Ilocos Sur. It has items related to the priest and martyr Jose Burgos, as well as Ilocano antiques and Tinggian tribal arts. The Magsingal Museum is a storehouse of Ilocano culture, including collections of ceramic and porcelain relics. In Vigan's Kamestizoan District, there are several ancestral homes with old tile roofs, huge hardwood floors, balustrades, and azoteas built in different Spanish, Mexican, and Chinese styles.
3. Delicious food
Ilocos is well-known for its distinctive food, such as bagnet, longganisa, and pinakbet. If you want to eat, Ilocos is a great place to live. Filipinos know Ilocanos for being thrifty, and their food uses things that people in other parts of the nation don't like, including velvety pokpoklo seaweed and somewhat sour buos ant eggs.
If you want more traditional food, go to the Laoag City Public Market and enjoy the Ilocano equivalent of the Spanish empanada. You may also get some longganisa, which are spicy pig sausages, and a bottle of sukang Iloco, which is a famous black vinegar from the area. At La Preciosa restaurant, don't forget to eat some real Ilocano food.
Ilocos was built so people could eat. Their bagnet, which is their equivalent of lechon kawali, is so good that we don't know how their people maintain their blood pressure so low. The Ilocano empanada is different from all the other empanadas since it is constructed of a strange orange soft-shell taco filled with meat, vegetables, and sunny-side-up eggs. The best way to eat it is with Ilocano vinegar.
There are the foods that have strange names, such pinakbet, bigaa, dinuyduy, and dinakdakan. You will want to try all of them. And if you're craving for fast food, there's always the colonial-style McDonald's.
4. Affordable cost of living
Ilocos has a cheaper cost of living than other parts of the Philippines. Food, housing, and transportation are all rather cheap. Ilocandia has a rich culture that goes back to the time when Spain ruled the area. Spanish colonial architecture is still around, and there are still ancient Spanish-style residences all across the city. Most of these properties have been left empty and are now popular tourist attractions.
Ilocandia has a lot to offer tourists, aspiring retirees, and visitors, including beautiful places to explore, wonderful cuisine, and friendly people. Many tourists and visitors enjoy their stay so much that they decide to move there permanently.
Aside from tourists, most residents in the area desire to live in peace. Lucky for nice individuals seeking for a property they can call "home," Region 1 offers a lot of housing options to select from. In addition to other things, this home should give security, control, a sense of belonging, and privacy, all of which are elements that every family looks for when buying a home.
People who are Friendly and Open: The people of Ilocos are noted for being friendly and open. In this welcoming area, you'll feel right at home.
5. Great education
There are numerous great schools in Ilocos, such the University of Northern Philippines and Northwestern University. You don't have to leave the area to acquire a good education. If you're keen on furthering your education of be productive by studying short courses, then Ilocos must be a go-to.
7. Plenty of festivities
Ilocos is noted for its vibrant festivities, such the Paoay Kumakaway Festival and the Vigan City Fiesta, which happen every year. You will have a lot of chances to party and have fun.
8. Plenty of natures
Bali and Boracay aren't for you. Ilocos Norte's dunes are perfect for those who are tired of the crowds and want to get away from them. The beautiful Saud and Maira-ira beaches in Pagudpud are surrounded by verdant mountains and have lovely emerald water. Stop at the famous Cape Bojeador Lighthouse on the route to Pagudpud. This tower on top of a hill was illuminated for the first time in 1892 to help the Manila-Acapulco galleon trade. It is still used to guide ships across the Babuyan Channel as they go toward the Pacific coast.
9. Adventure
You don't usually think of Ilocos as a place for exciting adventures. Ilocos is not merely a quiet town from the Spanish era, friend. Go on a 4×4 trip in Paoay's famed sand dunes and you'll be so amazed that you won't be able to breathe.
It's like riding a roller coaster on 800 hectares of sand without seatbelts! When you're done holding on for dear life, harness your inner X-Games hero and sandboard from the top of the dunes. If you love going on adventures and enjoy your retirement then Ilocos sounds like an ideal city for you! Overall, Ilocos is an excellent area to live if you want to live in a region that is beautiful, inexpensive, culturally rich, full of nice people, and full of fun and exciting things to do.