Perhaps everyone in the Philippines knows what online shopping platforms (Lazada and Shopee) are. They're convenient, easy to use, and helpful, especially when the pandemic set in early in 2020. That being said, you may have your preferences for which e-commerce platform to use. If so, you're not alone.
READ ALSO: 30 Ways to Protect Your Online Data in the Philippines
There are quite a lot of people who have the same preferences, and they keep comparing Shopee with Lazada in order to decide which one is better. But before that happens, let's take a look at the similarities and differences between these two platforms. Keep on reading to learn more!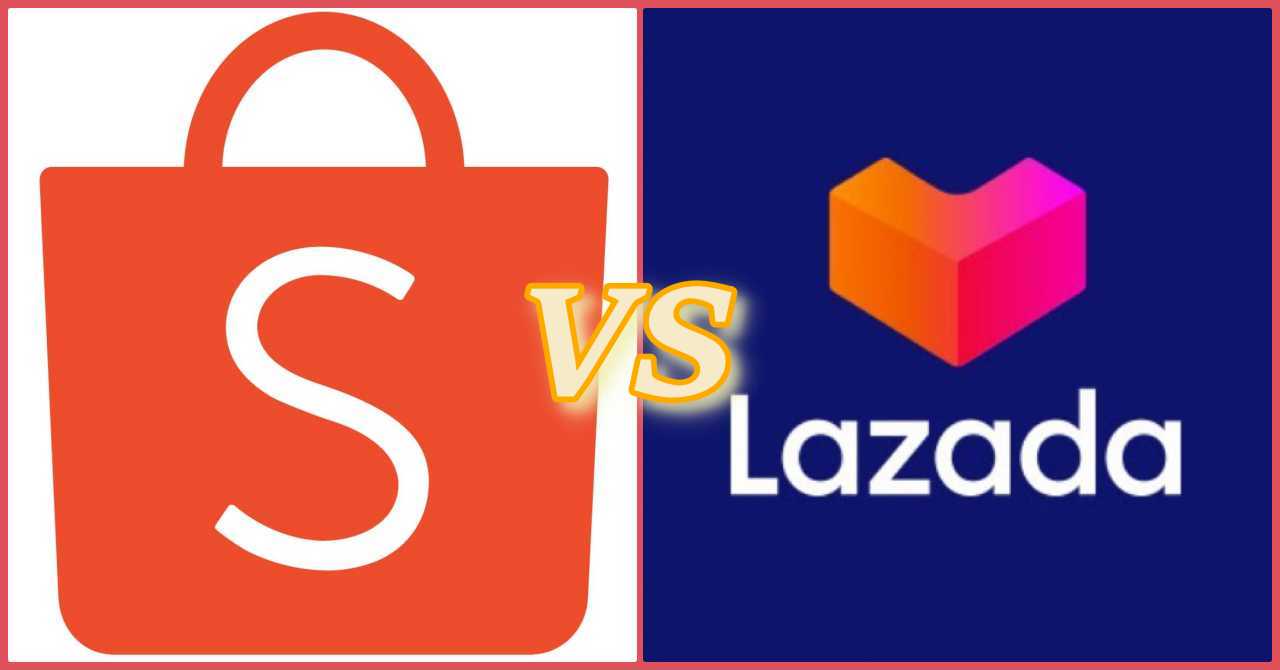 Business Models of Lazada vs Shopee
Before we start comparing Shopee and Lazada, it's essential to understand both companies' business models. These factors will affect their pricing and experience.
Both Shopee and Lazada use the B2B2C model, a combination of the B2B and B2C models.
B2B2C is a type of business that allows companies to sell their products through a platform or business. For instance, in this case, Shopee and Lazada are the platforms that allow businesses to sell their products.
This particular business model has shown to be very successful because it allows companies to reach a wider audience and sell their products at a lower cost. Shopee, for example, can keep its prices low because they don't have to pay for physical store space or employees.
Business Model: Lazada Philippines
Through its various channels, Lazada makes a profit. Some of the most popular platforms are LazMall and Lazada Marketplace. The company charges sellers a fee for processing payments.
On the platform, sellers are charged a commission based on the price of the item and its category. They also have to pay fees for offering promotions.
Business Model: Shopee Philippines
On Shopee, there are two types of fees typically charged to sellers: transaction fees and commission fees. The latter is a payment that sellers have to make to the platform to benefit from its various services and benefits.
According to Shopee, transaction fees cover the cost of handling payments. These fees also apply to orders that were lost or delayed.
Popularity
Established in the Philippines, Lazada is a leading e-commerce platform that has made it easy for Filipinos to shop for various products. Its wide selection of products has attracted many customers.
Due to the popularity of Shopee, it has become a formidable competitor to Lazada, which is one of the country's leading e-commerce companies. As of this writing Shopee has over 76 million monthly web visitors. On the other hand, Lazada has over 39 million visits a month.
In terms of app stores, Shopee is currently the top performer in both the Google Play and App Store. Lazada, on the other hand, is in second place.
In 2021, Shopee started to expand its operations in the Western Hemisphere, which includes countries such as Colombia, Chile, Mexico, and Brazil. This shows that the company is hoping to gain more market share in other regions. Lazada, on the other hand, has yet to capitalize on this opportunity.
Desktop and Mobile User Experience
A good user experience is a vital component of a successful e-commerce website. It helps users navigate through the various transactions that are carried out on the platform.
Both Shopee and Lazada have a user-friendly design that allows users to search for and find the products they need easily. Various filters help users find the right product.
The homepages of Shopee and Lazada are different. While the former has a visual overload, the latter is less busy and more tolerable.
The main features of both sites are their help centers, designed to help users navigate through the various transactions carried out on the platform. They also have built-in chat features that allow users to contact sellers directly.
In addition, Lazada has a feature that allows users to ask questions about the products they're looking for. This allows them to get in touch with the sellers and get their responses.
The entire transaction process, which includes placing an order and browsing products, is smooth on both Shopee and Lazada.
Better Mobile Experience
Compared to the Shopee app, Lazada's app is faster, has a more organized design, and it features more detailed product descriptions. Its pages also have more images.
The app for Lazada makes it easier to navigate. You can quickly go to the reviews and recommendations sections of the site by tapping the links at the top right. This makes it easier for users to find great deals.
The Shopee app is cluttered, and its orange color makes it look messy. Lazada's white and vibrant design helps users easily find what they're looking for, and it makes the interface look more organized.
Unfortunately, the Shopee app still needs to improve its speed in loading its products. Its Home screen and search results take a long time to load.
Product Selection
Both Shopee and Lazada have a wide range of products, including men's and women's clothing, electronics, groceries, and more. They also allow customers to buy prepaid cellphone loads.
The online retailer Lazada has a wide range of products for different categories. According to its website, it has over 10 million products.
Although Shopee has millions of products, it doesn't have a specific number. Based on this comparison, it's likely that you'll find the majority of your favorite items on Lazada.
It's important to note that both Shopee and Lazada have their own malls. These two brands only list products from reputable and authoritative brands in their respective categories. This ensures that their customers have the assurance that the products they're buying are 100% authentic.
Both Shopee and Lazada offer money-back guarantees if customers buy non-authentic products from their malls. However, Lazada has a better chance of winning due to its guarantee.
It's also clear that Lazada has a more friendly return policy. For instance, it allows customers to return all LazMall products for a 15-day period. This means that if you're unhappy with the product, you can get it back.
Prices
While there are many online shopping sites that offer great deals, Shopee is known for its lower prices. This is because its sellers can get a small commission fee, which allows them to lower their prices even further.
Aside from being more cost-efficient, Shopee also has various other advantages for online shoppers. For instance, its sellers can offer lower prices to customers buying in bulk.
For people on a tight budget, Shopee sellers can offer second-hand or pre-loved products that are ideal for buying.
One of the company's most popular features is its lowest price guarantee, which allows customers to get a 1.2x discount on the original price if they find a similar product on Shopee's approved competitors, such as Zalora and Lazada.
Sales and Promos
Both Shopee and Lazada are known for holding big sales events throughout the year.
Payment Options
There are a variety of payment methods available for both Shopee and Lazada. Both sites accept cash on delivery, as well as credit and debit cards, GCash, and a variety of payment methods. They also have an in-store digital wallet that can be used for refunds and purchases.
Shopee is the preferred payment method for customers because they can make purchases through various payment methods, such as online banking, bank deposit, and remittance centers. Lazada, on the other hand, doesn't have these payment options.
Both payment methods work seamlessly on their websites. They accept cash on delivery as well as payments via debit, credit, and GCash cards.
Shopee is the better option when it comes to paying for online purchases since its customers can pay for their purchases through various payment methods, such as online banking and bank deposit. Lazada, on the other hand, doesn't have a variety of payment options.
Note: From 2022 onwards, Shopee will no longer accept payment methods such as e-Wallets, payment centers, and over-the-counter (OTC) transactions. However, you can still make purchases using these methods for digital products, such as e-vouchers, cash-ins, and bills payments.
COD Restrictions
Are you a fan of using COD to pay for your purchases? You should manage your expectations since it is not always available for all locations and items in the Philippines.
On both platforms, sellers can disable or enable the COD option for their customers. Also, using the payment method in your shipping address is not always possible.
On Lazada, the payment method known as COD follows a set of rules. For instance, it is only accepted for orders below PHP 25,000. Also, it will be removed from the platform if the buyers refuse to accept the packages or fail to receive the goods after multiple attempts.
On Shopee, buyers with multiple failed payments can't use the payment option. The platform also suspends the option for 90 days.
Delivery
Although the two e-commerce sites have the same promised delivery time, the difference is that Lazada has a longer delivery time to Mindanao while Shopee has a shorter one.
Unlike its main competitor, Lazada delivers its products faster. In most cases, orders are delivered within the given delivery period or even earlier.
For most customers, the standard delivery experience of Shopee is either a hit or a miss. According to customers, the fast delivery of goods through both Grab Express and Ninja Van is a good thing.
Same-Day Delivery
E-commerce sites offer fast and reliable express delivery options to their customers.
On the same day as an order is placed, Lazada can deliver it the next business day. In certain areas such as Metro Manila, Laguna, Cebu, and Davao, this service can be offered. The fee for this delivery option is 96, and it depends on the item's weight and size.
Although Shopee offers its own express delivery service known as Shopee Xpress, it can only deliver standard items within three days. If you prefer to save money and wait for your shipment, the Shopee Xpress Economy Option is 30% cheaper than the regular service.
NOTE: The schedule of deliveries is heavily dependent on the weather conditions on the day of the delivery. For instance, if the weather is not ideal, the delivery may be delayed. In addition, the pandemic may cause changes in the schedule without prior notice.
Shipping Fees
Although Lazada's standard delivery fee is as low as 38, it can change depending on the item you buy. For instance, if you buy a dressing table, its shipping fee will be higher than that of a ted shirt.
Unlike Lazada, Shopee allows sellers to set their own shipping fees. This eliminates the need for them to negotiate with their customers. As a result, customers tend to pay lower shipping fees on Shopee than on Lazada.
Shopee has a superior advantage over Lazada due to its Shopee guarantee, which provides customers with a level of security when buying from the platform. This feature prevents them from being victimized by fraudulent sellers.
The Shopee guarantee requires sellers to release the payment once the buyer confirms that the item is in good condition. If the buyer discovers the item is unacceptable, they can request a refund through the app. In addition, customers can get a one-day extension of the guarantee if they have not received their orders.
Although Shopee's Money-Back guarantee is closest to Lazada's, it has a payment protection feature that prevents unauthorized transactions. This also applies to bank accounts and credit cards that you have stored in your Lazada Wallet.
Order Tracking
Both Shopee and Lazada allow customers to track their purchases online. With the help of their respective platforms, it's easy to see which orders are currently being processed, ready for shipping, or delivered. Both companies also allow customers to monitor the shipment of their items through their partner couriers' websites.
You can check the status of your item's delivery through the app. This service is enabled by a Customer Lazada Engagement Officer or CLEO of Lazada.
Through its system, Lazada provides its customers with an email and SMS that informs them when their order is expected to arrive and when the package is ready to be delivered. The company's delivery rider also sometimes calls or text the customers to let them know about the status of their package.
Customer Support
A good e-commerce store can help customers get answers to their questions and complaints. There are many ways for customers to contact a company.
CLEO customers can chat with the company, but if there's a dedicated customer care representative, you can reach them anytime. You can also call them at 8 a.m. to 8 p.m., and they have a group on their Facebook page called Lazada Peers PH, where members can discuss their concerns.
The Shopee customer service team can be reached by phone, and they're also available on weekends and during certain hours. Their Facebook Messenger app responds quickly to messages sent there.
Return and Refund Policies
According to customers who posted their feedback online, it's easier to return a product to Lazada than to Shopee. With the company, you can drop off or pick up the item after completing the request.
When it comes to returning items to Shopee, it can be a bit frustrating and challenging. After the issue has been raised, a Shopee agent will then review the case. Sometimes, evidence will be required to complete the refund or return request.
Both Shopee Mall and LazMall have their own return policies that allow customers to return products that they received damaged or incorrect.
With the Money-Back guarantee of LazMall, customers have 30 days to check if they received the goods they ordered. On the other hand, Shopee Mall only allows buyers to return products for seven days.
VIDEO: LAZADA vs. SHOPEE: SAAN MAS SULIT? (Watch this NOW bago ka mag shopping!)
In this video, the vlogger compares the two online shopping platforms: Lazada and Shopee. They also discussed the various aspects of both platforms' user experience and product quality. If you're curious how most people find their experience shopping on these online platforms, this video is a good place to start.
Final Thoughts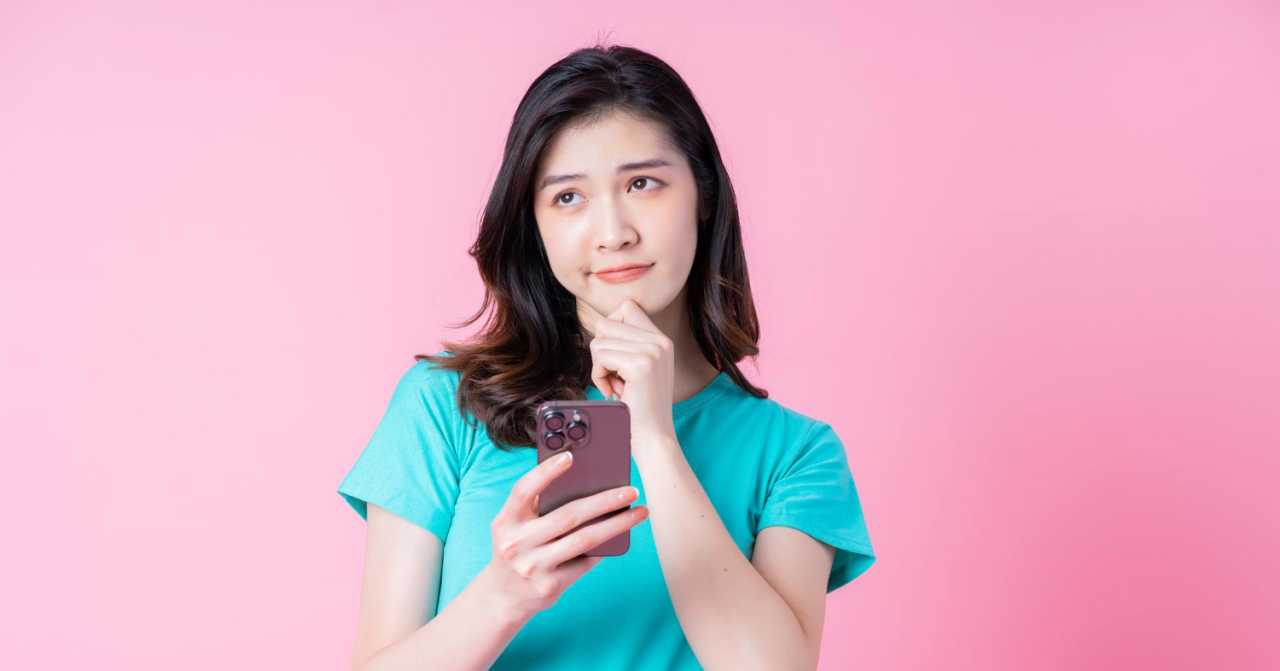 After reading this far, you may have come up with your own verdict or stuck to your preference. Either way, both platforms have revolutionized online shopping in the Philippines, and that's a good thing. With numerous deals and promotions throughout the year, shopping has never become more convenient and even beneficial.
Despite the differences, both Shopee Mall and LazMall offer great deals and discounts on products. It's a matter of preference to choose which platform you like better, but don't forget that there are other online shopping sites in the Philippines too. Still, these two lead the pack, at least as of this writing, and will likely continue to do so. If you're looking for the best deals and discounts on your favorite items, then Shopee Mall and LazMall are worth checking out.
We hope you've learned a thing or two about shopping online via either of these two platforms. It's a great way to save money and still get the things you want at a reasonable price. You'll never know what kind of deals and discounts you can get unless you try it out for yourself. So why not give Shopee and LazMall a shot? We know we will!
READ NEXT: Tips for Christmas Shopping and Gift Delivery Philippines