Are you planning to get a car anytime soon? If so, one of the things you'll need to accomplish is registering your vehicle plate number with the Land Transportation Office (LTO) along with applying for a driver's license. This is a necessary step to get your car legally registered and insured. However, before doing this, you need to have your vehicle's correct LTO plate number.
Also Read: 8 Common LTO Violations in the Philippines You Should Know (and Avoid!)
But how can you check LTO plate number online? Below are some of the steps that you should take to accomplish this task: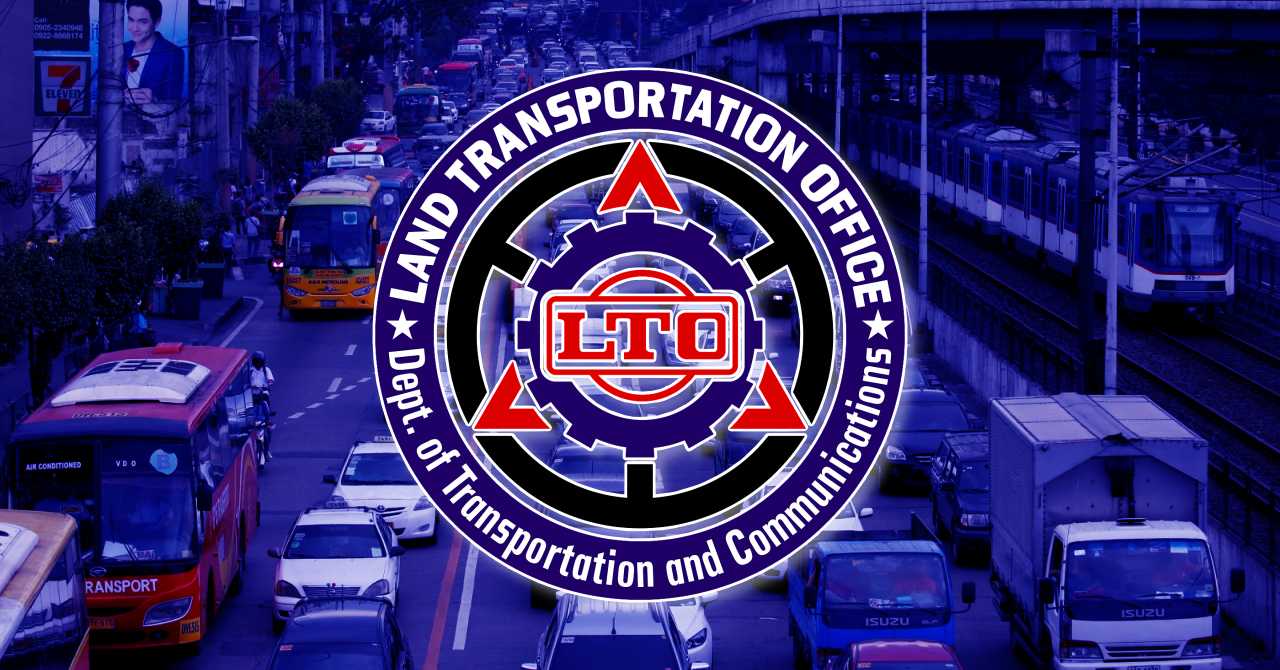 Plate Numbers in the Philippines
The license plate number is one of the most important pieces of equipment in your car, even if it's not an actual part of your vehicle.
No matter what car manufacturer you choose, your license plate doesn't come standard. It doesn't make your vehicle run faster, quieter, or smoother. It can't affect the climate control, suspension, or interior components of your vehicle.
It doesn't improve the handling or traction of your vehicle. In fact, without it, it would almost certainly restrict your car to the garage or the curb. Try driving on the open road without a license plate for a couple of hours. Not a good idea, but do you know why?
License plate numbers are important because they identify your car. They tell other people who you are, where you live, and what kind of vehicle you drive. They help law enforcement officers solve crimes and locate stolen vehicles. Without license plates, we wouldn't be able to keep track of who is driving what where.
In the Philippines, license plate numbers are issued by the Land Transportation Office (LTO). The LTO is an agency of the Department of Transportation and Communications that issues licenses, car registrations and vehicle plates to Filipinos. It also handles driver's license testing and maintenance.
To know more about the LTO, its services and functions, you may check out our guide about it.
In the meantime, if you need to register your car and obtain a license plate number, here are some of the things you need to know:
What is a plate number used for?
Plates are used by authorities in the Philippines to monitor the compliance of vehicles on the road. They can also be used to identify stolen or lost cars, as more than one vehicle may have the same body color or accessory.
When a new car is rolled off the showroom floor, it is typically given a conduction sticker, which has an initial letter and number.
The conduction sticker, which is issued to importers and vehicle assemblers, is proof that the car has been legally purchased in the country. This type of permit is only temporary and is intended to help the Land Transportation Office (LTO) in handling the increasing number of vehicles. An MV File Number is a temporary license plate that can be used to replace a driver's license.
On the other hand, the registration plate of a vehicle uses a visible numerical or alphanumeric code, which can correspond to the owner's unique identification number. In most territories, governments have the exclusive right to issue license plates within their jurisdiction.
License plates are considered to be a legal document, and it's not allowed for ordinary citizens to slap on them without following proper procedure.
Are license plate numbers are big deal in the Philippines?
In the Philippines, it is still a bit of a topic of discussion among drivers about their license plates. Since many of them have not received their new plates for a long time, it is still a bit challenging to explain.
Since it's government property, you don't technically own a license plate in the Philippines. However, having paid for your registration as part of your vehicle's purchase, you should be able to renew it annually.
To address the issue, the Land Transport Office has launched a website that allows motorists to check the status of the plates they have received.
Almost all drivers in the Philippines have not received their license plate numbers for a long time.
The good news is checking the registration status of your plate number can be done within a few minutes online. Here's how.
Steps to Check your LTO plate number Online
1. Access the LTO Online services.
2. Select the motor vehicle 7-character plate backlog search.
This will take you to a page where you may check the availability status of your motor vehicle license plate.
3. Enter the 15-digit MV File Number (for example, 130100000000001).
How to Check your LTO License Plate on Mobile
Alternatively, the LTO also currently has a procedure in place that allows plate number verification through text message:
Step 1. Simply type the following data into your mobile device:
LTOVEHICLE [license plate number], followed by 2600.
For example, LTOVEHILCE ABC123
Step 2. After that, wait for 5 to 10 minutes for an automated response.
The LTO in the Philippines boasts the fastest system in the world for online verification of LTO license plate numbers. Basic vehicle details and characteristics are provided along with the license plate number.
For example, if you text LTO, you will receive the auto-generated response: Plate number/Make/Model/Year of manufacture/Color/Last date of registration in LTO/LTO Apprehension/records and LTO Alarm.
Aside from the license plate, basic car details and characteristics are displayed. This is a convenient way of knowing whether you're looking at a registered car and if it has updated details. Kind of useful when taking public transportation, right?
Checking license plate number in LTO: 6 things to know
Once your message has been successfully sent, you will be charged Php 2.50. Specifically, this text and SMS LTO plate number verification online method is compatible with Globe, Smart, and Cellular.
When you do not want to spend too much time answering plenty of questions from traffic enforcers or at a police checkpoint, you will find this service to be incredibly useful. Just show them the notice from the LTO, and you'll be on your way if your vehicle is completely free of any arrests and records.
As previously mentioned, the LTO plate number verification online system is especially useful for Pinoys who wish to verify the registration of a used vehicle they intend to buy. This will give you confidence that the vehicle you will take home is clean. Keep in mind that you could be charged with carjacking if you purchase a hot car by accident.
You should be aware that the proper authorities can also utilize this service, such as the police, to locate the plate number owner in the Philippines and to track down criminals, especially kidnappers arrested at a checkpoint.
This service can also be utilized by Philippine authorities to identify plate number owners. Moreover, please note that LTO plate number verification online is only applicable to private vehicles. We are uncertain whether this agency's system database includes models such as taxis, lorries, motorbikes, and tricycles.
Finally, the LTO plate check system is apparently only accessible during weekday office hours. If you text LTO after 5 p.m. or on the weekend, you will apparently receive nothing in your inbox but still be charged the P2.50 fee.
And while there's a convenient way to check if a vehicle's license plate has been registered, we may only check the status of license plates registered between July and October 2016.
How to use and care your car plate properly
If you already have a pair of license plates, you should make sure that they are properly placed on your car's front and rear bumper. As a government document, they should be prominently displayed.
Although it's generally recommended to place license plates inside the window, it's not ideal to do so as it can obstruct their readability.
Mount it where it can be easily seen
To prevent unauthorized removal or tampering, the LTO has developed special screws that can be attached to the rear and front bumpers. The reason why license plates should be mounted on these surfaces is so that they can easily be seen. In addition to being visible, it's also important that they remain clean and neat.
Since the plates are made from durable materials, they can be easily scratched and dirt-proof. However, this doesn't mean that they'll always be able to read properly at certain angles. To maintain their legibility, it's important that they are regularly washed and cleaned.
License plate number should be displayed exclusively
The lower portion of the license plates are bigger with their protruding last digits, which can make it hard for law enforcers to identify them. This is why some drivers use this feature during their coding days.
Plates should not be covered to obscure the view. License plates should only be displayed on vehicles that are equipped with only the Philippines' license plate numbers. There are also cars that display license plates from other countries on top of those from the Philippines.
Plates should be mounted perpendicular to the ground. This means that the license holders that are inspired by the Japanese design known as JDM will have to go. In addition, they should be equipped with protective covers that can help prevent the cameras from detecting over-speeding cars.
Since your license plates are government property, they should not be torn or mutilated. Many motorists do this intentionally so that they won't be easily traced or identified after committing a traffic violation.
Don't modify the license plate number
The LTO has also stated that license plates should not have any stylistic touches. This means that they should only be displayed in a uniform manner and should not be altered.
Replace your damaged or lost plate immediately
If your license plate gets damaged or lost, it could result in you getting slapped with a fine and your vehicle impounded. This is especially true if you didn't intend on having it damaged.
To replace your license plate, you should first file an affidavit of loss or mutilation with the LTO branch where it's registered. In addition to the documents, you should also bring the necessary documents to the branch to pay for the replacement.
Video: Checking your LTO Plate Number Online
Once you've registered your license plate number with LTO, you next need to check the status of your vehicle's registration. You can do this by going to the LTO website and entering your plate number in the search bar. If you're wondering how long it'll take for your LTO registration to be processed, you can also check their website and see their current processing times.
IMPORTANT: As of this writing, LTO's license plate verification website (lto.net.ph) and SMS verification system are not working. Keep posted as to when these will once again go live. Meanwhile, you can visit your nearest LTO branch for updates and for verification purposes.
Frequently Asked Questions:
If you're wondering how you can take advantage of the LTO's online services, you might be interested in reading the following FAQs about the system:
1. What are the advantages of LTO Online?
Land Transportation Office (LTO) processes are now made possible through the internet. The following online services are available:
LTO plate number verification
LTO payment assessment tool
Online appointment for motor vehicle registration and renewal
Access to license and permit issuance details, law enforcement and adjudication class, and relevant news to all forms of land transportation.
2. Why should you perform an LTO plate number check?
Besides registering a vehicle, the LTO also requires that the plate number be verified. This step is very important for people who are planning on buying a used car. Doing so will help prevent the vehicle from being stolen.
Due to the endless complaints received by the public about the delay in issuing vehicle registration documents, the LTO has launched a new service that allows the public to check the details of their vehicle's plate numbers online.
3. Can I verify an LTO plate number through text or SMS?
No, the service is no longer available.
Simply texting LTO (space) VEHICLE (space) plate number to 2600 enabled SMS verification of the LTO plate number. In return, you would be given the following information: license plate number, make, model, year, color, registration date, and arrest record. P2.50/text.
This service, however, is presently offline for unknown reasons.
4. Are motorcycles now required to have double plates?
No, not yet.
President Duterte has delayed the implementation of the double plates law, which mandates motorcycle owners to display two large plate numbers in front and behind their vehicles, awaiting necessary revisions. There is now no penalty or violation for motorcycles that lack duplicate plates.
5. What is LTO in the Philippines?
The Land Transportation Office (LTO) is a government agency that handles various forms of motor vehicle registration and renewal in the Philippines. Its branches and online services make it easier for people to do their transactions.
6. What is the plate on a car?
One of the most important things that a car owner should take care of is the plate number. This is a thin metal piece that's used to identify vehicles in certain situations. It doesn't make the car run faster, but it serves as a vital part of the vehicle's identity.
7. How many digits are in the MV file number?
To check your vehicle's MV file number, go to the box on the LTO's license plate status verification website. You will then be asked to enter your 15-digit number.
8. How long does it take to check a plate number with LTO?
To use the system, you must first text LTO to check the vehicle's plate number. After that, you can wait for an auto-generated response for around five to 10 minutes. According to the agency, its online plate number checking system has the fastest response time in the country. However, the system has been discontinued indefinitely starting 2022.
Final Thoughts
With the online systems established by the LTO up until this year, verifying one's license plate number should be a much simpler process. There are many reasons why you may need to check your license plate number, such as when it has been stolen or damaged and you want to claim insurance; when you plan on selling your vehicle; or when you have a parking ticket that needs to be contested.
Either way, the LTO's online services make it easy to get your plate number checked and verify that everything is in order. While there are still some kinks that need to be worked out with the system, hopefully, these will be resolved sooner rather than later.
We hope that you've enjoyed reading this article and that it provided you with all the information you needed to know about how to check your license plate number. If you have any questions or comments, please feel free to leave them in the comments section below. Also, feel free to share this with those whom you think may be interested in learning more about the LTO's online services.
READ NEXT: 8 Common LTO Violations in the Philippines You Should Know (and Avoid!)