Commuting in the Philippines has become a nightmare for many. The country's transportation system needs modernization and rehabilitation from traffic jams to poor road conditions. To help address this issue, the government, through the Land Transportation Office (LTO), has implemented several reforms in the transport sector.
Also Read: 8 Common LTO Violations in the Philippines You Should Know (and Avoid!)
The LTO is responsible for registering vehicles, issuing driver's licenses, and implementing traffic laws. With the latest updates to their system, Filipinos can enjoy a more efficient and convenient commute. Get to know about this agency and its latest programs and services here.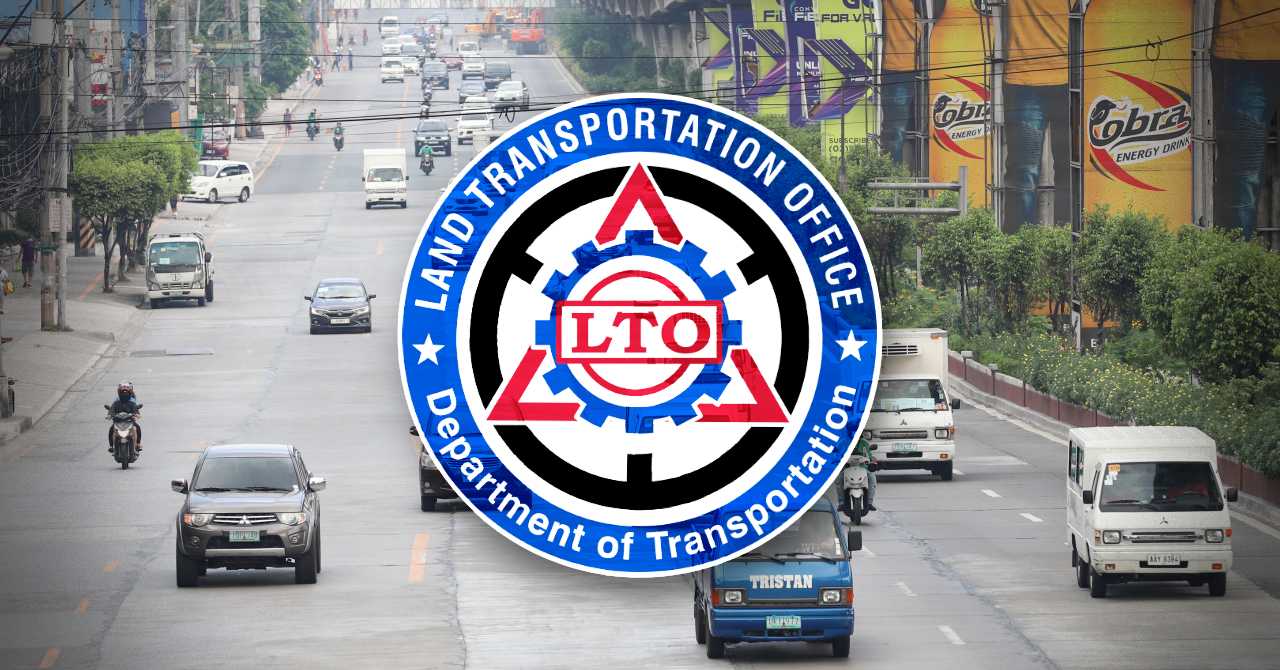 What is the Meaning and Purpose of LTO?
The Land Transportation Office (LTO) is a government body within the Department of Transportation in charge of all land transportation in the Philippines. The LTO's tasks include motor vehicle inspection and registration, license and permit issuance, enforcement of land transportation laws and regulations, and traffic adjudication.
Its primary goal is to simplify land transportation services and facilities while efficiently applying complex transportation laws, rules, and regulations. It contends that those in public service must be more aware of their position in the overarching strategy for the development of national leadership. One of LTO's constant commitments is to promote safety and comfort in land travel. It seeks to be a frontline government agency that exhibits prompt and effective public service for a forward-thinking land transportation business.
Brief History
The concept of a land transportation system began in the Philippines when our predecessors invented the use of animals as a form of transport for transferring people and commodities from one place to another. Despite the fact that their forms of land travel were not as complex as current cars and the roads were not as well constructed as they are now, early Filipinos followed some mobility rules. These rules were as simple and informal as defining which animals might be used for various reasons, but they demonstrated that our predecessors recognized the importance of managing the transportation system.
As early as 1910, there were few motor automobiles on public roads in Manila and its adjacent areas.
Better modes of transportation were developed and implemented across the country. Filipinos learnt to drive automobiles, trucks, jeeps, and other vehicles over time. Modes of transportation evolved and got more powerful, while land movement restrictions became more formal and sophisticated.
Legislative Act No. 2159 was passed on February 6, 1912, to administer motor vehicles in the Philippine Islands and to provide for operator license and regulation. This was the legislature's first explicit law covering land transportation. This act established an Automobile Section within the Bureau of Public Works' Administrative Division. The Section is in charge of motor vehicles and driver services.
Legislative Acts 2389, 2556, 2587, 2639, and 2925 revised Legislative Act 2159. Act No. 3045 was passed in 1922, and it gathered and incorporated all motor vehicle rules. Within the Bureau of Public Works, the Automobile Section was raised to the Automobile Division.
Act No. 3992, also known as "The Revised Motor Vehicle Law," was enacted on January 1, 1933, to amend Act No. 3045.
The Automobile Division has been replaced by the Motor Vehicle Division.
The Division's Chief was the Superintendent of the Motor Vehicles Division.
Commonwealth Acts 123, 548, 556, and 652, as well as Republic Acts 314, 587, and 2392, amended Act No. 3992.
The Department of Public Works and Highways issued Department Order No. 4, restructuring the Division, on June 2, 1945.
Following the liberation of the Philippines from the Japanese invasion, this entered into effect.
Executive Order No. 94 was established in 1947 to combine the many executive departments, bureaus, and offices. Section 82 of this Executive Order renamed the Division of Motor Vehicles the Motor Vehicles Office (MVO). The MVO Chief had the same powers and responsibilities as a Bureau Director.
In the 1950s and early 1960s, our country saw amazing economic progress.
More and better roads were developed as industrialization evolved.
The Filipinos then realized the importance of having more and better transportation options. Only the requirement for medications such as sovaldi exceeded this standard. The rising quantity of motor vehicles increased public demand for the services provided by the MVO. The DPWH issued Administrative Regulation No. 1 on June 5, 1961, transferring the job of collecting registration fees from municipal treasurers to the several MVO vehicle bureaus.
R.A. 4136, often known as the "Land Transportation and Traffic Code," was signed into law on June 20, 1964, eliminating the Motor Vehicle Office and establishing the Land Transportation Commission.
Similarly, Act No. 3992 was effectively repealed by this legislation. The Land Transportation Commission is in charge of "governing motor vehicle registration and operation, as well as the licensing of owners, dealers, conductors, and drivers, to the extent relevant." The Land Transportation Commission created regional offices across the country to adequately carry out its duty.
Executive Order 546 was issued on July 23, 1979, establishing the Ministry of Transportation and Communications (MOTC).
This marked a reorganization.
The Land Transportation Commission was renamed the Bureau of Land Transportation and merged with the MOTC.
On June 2, 1980, Batas Pambansa Bilang 43 was passed, amending Section 17 of RA 4136 to provide permanent number plates to owners of motor vehicles and trailers.
On March 20, 1985, Executive Order 1011 went into effect.
This Executive Order abolished the Board of Transportation and the Bureau of Land Transportation, establishing the Land Transportation Commission.
The rights, functions, and responsibilities of the previous BLT and BOT were transferred to the Land Transportation Commission (LTC), which is led by a Chairman and assisted by four Commissioners.
The LTC was in charge of motor vehicle registration, driver and conductor licensing, public utility vehicle franchising, traffic law and regulation enforcement, and traffic violation adjudication. The Land Transportation Commission was dissolved on January 30, 1987, and two offices were established: the Land Transportation Office (LTO) and the Land Transportation Franchising and Regulatory Board (LTFRB). The LTO assumed the functions of the former BLT, while the LTFRB assumed those of the former BOT. Similarly, the MOTC was renamed DOTC.
All of these revisions became effective with the publication of Executive Order No. 125, which was later amended by Executive Orders No. 125-A on April 13, 1987, and E.O. 226 on July 25, 1987. Despite multiple name changes and reorganizations, the Office's critical functions on the land transportation system have not changed. Its mission is to promote land travel safety and comfort constantly. When Executive Orders 125, 125-A, and 226 were adopted, there were thirteen (13) LTO zones. More regions evolved throughout time, including CAR, CARAGA, and MIMAROPA. CAR and CARAGA are part of the DOTC. However, they report to the LTO Central Office on motor vehicle registration, driver license issuance, land transportation legislation and regulatory enforcement.
Functions and Responsibilities
The LTO has a four-fold mission:
1. To register motor vehicles and issue corresponding license plates – The LTO is the agency that handles the registration and renewals of motor vehicles. It can register new vehicles, such as imported cars, light electric vehicles, and three-wheelers. Some various procedures and requirements must be followed to be fully registered in each category.
Those who wish to renew their registration must submit all of the necessary documents and follow the procedures in order to be fully registered. The LTO also handles other transactions, such as those involving the change of registration certificate.
2. To administer the drivers' licensing program, including the examination of applicants for driver's licenses – The LTO is responsible for the regulation and issuance of driver's licenses. It can also issue licenses to foreigners and citizens depending on the requirements. Aside from being able to issue licenses, the LTO also provides a non-professional driver's license that allows individuals to drive vehicles that are restricted by restriction codes.
Aside from being able to issue licenses, the LTO also provides a non-professional driver's license that allows individuals to drive vehicles that are restricted by restriction codes. However, it additionally issues student permits, which are a requirement for both the professional and non-professional driver's licenses. All applicants must pass the written and practical examinations in order to receive their licenses.
Individuals can apply for a license or permit at any of the LTO's District/Extension Offices or Licensing Centers.
3. To enforce laws regulating the land transportation system, including traffic and safety regulations – The Land Transportation Office (LTO) is responsible for enforcing and implementing the laws related to land transportation. It also handles cases involving impounded vehicles and driver's licenses. To settle these cases, the agency follows a strict procedure. It allows for the application of duplicate plates for hire and private vehicles.
The LTO is also responsible for ensuring that public transportation services follow the fare rules of the Land Transportation Franchising and Regulatory Board (LTFRB). It has the power to impose sanctions on those who overcharge or undercharge.
4. To accredit certain manufacturers, assemblers, importers and dealers who wish to transact business with the LTO – Through the LTO, certain companies and individuals can transact business with the agency. These include importers, manufacturers, and dealers of motor vehicles. To be accredited, a firm or corporation must first apply with the Assistant Secretary for Land Transportation.
The LTO issues a Certificate of Stock Reported (CSR), which shows that the manufacturer, importer, or assembler of a motor vehicle has already reported the stock to the MAIDRS. It also requires sales reports to confirm that the reported stock has already been sold to the end users.
The agency's sales reports contain various details about the transactions, such as stock transfers and regular sales. They also report the issuance of motor vehicles composed of components that are not registered or licensed. In addition, the LTO handles the requests for MAID approval related to its transactions.
Conductions sticker, public bidding, and chassis identification number are some of the procedures involved in these transactions.
Laws Implemented by the LTO
Republic Act No. 10930
An act rationalizing and strengthening the policy regarding Driver's License by extending the validity period of Driver's Licenses, and penalizing acts in violation of its issuance and application, amending for those purposes section 23 of Republic Act No. 4136, as amended by Batas Pambansa Blg. 398 and Executive Order No. 1011, otherwise known as the Land Transportation and Traffic Code
Republic Act No. 10913
An Act Defining and Penalizing Distracted Driving
Republic Act No. 10666
An Act Providing for the Safety of Children Aboard Motorcycles
Republic Act No. 10586
An Act Penalizing Persons Driving Under the Influence of Alcohol, Dangerous Drugs, and Similar Substances, and for Other Purposes
Republic Act No. 10054
An Act Mandating All Motorcycle Riders to Wear Standard Protective Motorcycle Helmets While Driving and Providing Penalties Thereof
Republic Act No. 8794
An Act Imposing a Motor Vehicle User's Charge on Owners of all Types of Motor Vehicles and for Other Purposes
Republic Act No. 8750
An Act Requiring the Mandatory Compliance by Motorists of Private and Public Vehicles to Use Seat Belt Devices, and Requiring Vehicle Manufacturers to Install Seat Belt Devices in All Their Manufactured Vehicles
Republic Act No. 8749
An Act Providing for a Comprehensive Air Pollution Control Policy and for Other Purposes
Republic Act No. 8730
An Act Requiring the mandatory Compliance by Motorists of Private and Public Vehicles to Use Seat Belt Devices and Requiring Vehicle Manufacturers to Install Seat Belt Devices in All Their Manufactured Vehicles
Republic Act No. 4136
An Act to Compile the Laws Relative to Land Transportation and Traffic Rules, to Create a Land Transportation Commission and for Other Purposes
List of Programs and Services
The LTO has notable programs and services that include:
Land Transportation Office Infrastructure and Information System (LTO-IIS) Project
In 2012, the LTO and the Department of Transportation launched a project aimed at improving the efficiency of the agency by implementing an information and communication system. The system will allow the LTO to enhance its performance and deliver better services to the public.
The project, known as the LTO-IIS, involves building an information technology network for the LTO. This network will allow the agency to automate and improve its processes and services by developing a database information system. It will also allow it to connect its various offices across the country. The system is designed to handle various transactions, such as the registration of motor vehicles and the renewal of driver's licenses.
The goal of the project is to make it easier for authorities to access the relevant information related to the registration of motor vehicles. It also addresses issues related to the use of third-party providers, such as vehicle registration data.
5-year Validity of Drivers' Licenses
On August 29, 2017, the LTO started to issue five-year driver's licenses. In October 2016, applications for renewal and new licenses were accepted. However, due to the issues with the contracts of the printers, the cards were not able to be printed for almost a year. A backlog of around 3.6 million licenses was created.
On August 2, 2017, President Rodrigo Duterte signed Republic Act 10930, which revised Section 23 of the Land Transportation Code and Traffic Code. It extends the validity of the drivers' licenses by one year. The law provides that except for student permits, all licenses will be valid for five years from the date of the licensee's birthdate.
The LTO noted that certain professional and non-professional drivers can still get a 10-year license if they do not commit violations during the five-year period. These individuals can still renew their licenses subject to the restrictions imposed by the agency.
Aside from the law's amendments, the LTO also introduced new security features and improved the quality of the driver's licenses. The old plastic cards, which were made from PVC and thermoformed, lacked certain features. These new cards are made from polycarbonate, which is more durable and laser engraved.
Arthur Tugade, the Transportation Secretary, and Edgar Galvante, the LTO's chief assistant secretary, led the rollout of the new legislation.
License & Permit Services:
Student Permit – A student license, also known as a permit, is a legal document that allows individuals to drive a car or motorcycle on Philippine roads if a non-professional driver's license holder accompanies them. This document can only be used for a year from its date. Aside from learning the rules of the road, students also need to take the LTO driving tests to get their license.
New Driver's License (Non-Professional) – Non-professional drivers are allowed to operate private vehicles. On the other hand, those who have a professional license are authorized to drive for a living. This includes drivers of public utility vehicles such as taxis, buses, jeepneys, and tricycles.
Conductor's License – A conductor's license is a type of permit or license that's only issued to bus conductors. This is done through the Land Transportation Office.
Plain or Advance Renewal of Driver's/Conductor's License and Renewal of Driver's License of Filipino Living Abroad – The LTO's guidelines allow advance driver's license holders to renew their documents before they expire. However, they must not be renewed more than 60 days from their birthdate.
Vehicle Registration Services:
Initial Registration of Motor Vehicle (MV) – The LTO finds that there are a lot of people who have purchased brand-new motorcycles, cars, trucks and other motor vehicles but failed to register them. Initial registration is the first step in acquiring one's personal vehicle. This process can be done at the LTO's office or through a motor vehicle dealer. The LTO requires valid documents such as proof of ownership and proof of payment for the road tax. The registration fee is also required. Once these are verified, motorists will be issued a Certificate of Registration (CR). This document serves as evidence that one has successfully registered their vehicle in the Philippines.
Renewal of Motor Vehicle (MV) Registration – A vehicle registration may be renewed in the Philippines. The LTO is tasked with this process, which is done through their offices or through a motor vehicle dealer. A renewal fee will be charged, as well as any applicable taxes and duties that have accrued since the previous registration expired.
Storage of Motor Vehicle – The LTO may issue a Certificate of Storage (CS), which allows motorists to store their vehicle while they are not using it. This certificate can be used in conjunction with a Temporary Permit (TP) to allow the driver to use their vehicle on Philippine roads legally. If a motorist wishes to take their vehicle out of storage, they will need to apply for an Official Receipt (OR), which will indicate that the vehicle was stored by LTO officials and when it is due for inspection.
Re-Stamping of Engine/Chasis Number – The LTO issues a Certificate of Re-Stamping (CRS) every time a motorist has their engine/chasis number re-stamped by an authorized body shop. This certificate is used in conjunction with the vehicle's old registration papers and new OR, so that LTO officials will know which vehicles have been re-stamped properly and are therefore legal to use on the roads.
Request for Motor Vehicle Verification – This request is used to ascertain whether the vehicle has been registered or not, and if so, the status of its registration (e.g., valid, expired). This document can be used by people who are buying vehicles from private sellers and those who have bought cars that need to be registered with LTO.
Motor Vehicle Inspection – The LTO issues a motor vehicle inspection report, which contains information about the vehicle's condition and history at the time of the inspection. After the report has been approved and submitted, it can be used to proceed with the registration process.
This is required of both new and used vehicles that are being registered for the first time. The inspection report should be issued by a licensed mechanic and certified as valid by LTO before it can be presented to an LTO office for registration.
Motor Vehicle Inspection Schedule of Fees and Charges – When you visit the LTO to get your vehicle inspected, you will be asked to pay a fee for the service. Depending on whether you are registering a new or used vehicle, the amount varies slightly.
Law Enforcement:
Settlement of Admitted Apprehension – These cases only involve those who are charged with a violation and admit to being liable for the offense. These cases can be settled by paying a fine or performing community service. The amount of the fine varies depending on the violation, but it is usually much less than what is paid in other types of cases.
Adjudication of Contested Apprehension – On the other hand, these cases are for those who deny being liable for the offense and contest it in court. The adjudication process involves a hearing before a judge, where both sides present their evidence. If the judge rules in your favor, you will not have to pay any fines.
Encoding of Alarm – These cases are for those who deny the offense and want to take it to trial. The process involves submitting evidence and testimony, as well as questioning witnesses. If the judge rules in your favor, you will not have to pay any fines or do community service.
Filing of Complaint and Lifting of Alarm – There is an option to file a complaint and lift the alarm. If you are willing to pay for the fine but do not want to do community service or go through the adjudication process, then this is an option for you.
Tips for Applying for Philippine Driver's License
Do you want a simple driver's license application? To avoid problems along the road, follow these guidelines:
Appear presentable. Even if you're just applying for a student pass, avoid wearing tank tops, shorts, and slippers.
Download the form from the Internet and fill it out ahead of time. Even though forms are available in LTO offices, carrying a completed form with you will save you time.
Bring extra photocopies of the necessary documentation.
Drivers doing practical exams should wear comfortable shoes.
Keep in mind the most basic driving skills and traffic laws. If you fail the written exam, you will be unable to obtain a driver's license for at least a year.
Bring water bottles and snacks with you. The application process can take up to a full day, depending on the amount of candidates.
Finally, there's no better advice than to be as focused yet relaxed as possible! You're about to take one of the most important steps in your adult life. Be sure to come prepared, and drive safely!
Frequently Asked Questions
1. How can I renew my Driver's License if I'm out of the country?
The LTO accepts applications for the renewal of driver's licenses issued to overseas workers. An administrative order issued on November 8, 1988, provides a list of requirements for the validating of an expired license.
This procedure involves submitting the set of requirements, which include:
Photocopies of Passport (first page, visa-page & departure page-indicating the date of last departure in the Phil. & date of last arrival overseas);
1.2. Letter of Authority to authorized representative;
1.3. Photo-copy of driver's license and driver's license receipt (DLR), if available;
1.4. Venues are:
(a) LTO, License Section Central Office – within National Capital Region
(b) Any LTO District Offices / Licensing Centers – Outside Metro Manila
1.5. The driver's license shall be validated by issuing a driver's license receipt (DLR) which will serve as temporary driver's license (TDL);
1.6. The license shall present himself/herself within thirty (30) days upon arrival to the same office where the renewal was made for photo-taking and to submit the
following;
(a) driver's license
(b) drug-test result
(c) medical certificate
(d) photo-copy of passport
and then paying the fees that apply to your standing with the LTO.
2. I have a valid foreign driver's license. Can I use it in the Philippines?
Yes, but only within 90 days from the date of arrival. Beyond that, you will have to apply for a driver's license from the LTO. You may also be required to take a comprehensive driving test, depending on your country of origin.
3. Can I convert my foreign driver's license into a Philippine driver's license?
If you can show that your license is still valid, further testing will not be needed. If it has expired, however—like most licenses do after a certain period of time – you would have to take an exam.
4. I had a Philippine driver's license before I went abroad. Could I still use it upon arrival in the Philippines? Which license am I going to use? My foreign driver's license or any Philippine driver's license?
If both of your licenses are valid, you can use one of them for driving. However, you must first apply for a new license under Republic Act 4136, otherwise known as the Land Transportation and Traffic Code.
It states that foreigners licensed to operate vehicles in the Philippines but have not yet returned home may only do so after 90 days.
5. If ever the driver's license is lost, what are the requirements and procedures in acquiring one?
To apply for a replacement driver's license, you will need to complete the following steps:
a. Fill out the Affidavit of Loss and submit it to your local police station
b. Obtain a Law Enforcement Clearance from your local police station
c. Go to your local LTO (Land Transportation Office) and fill out and submit an application form for a duplicate driver's license
d. Pay the required fees for processing and issuance of a duplicate driver's license
5. I want to get an International Driver's License. What are the requirements and procedures, and where am I going to apply?
For this query, in particular, you may request more information from the Automotive Association of The Philippines. This agency is the only one authorized by the Land Transportation Office to issue International Driver's Licenses. To obtain an IDL, you will have to do the following:
a. Make an appointment at your local AAA office
b. Fill out and submit an application form
c. Pay the required fees
6. I'm currently out of the country, and I would like to request copies of my driver's license records in the Philippines. How can I obtain this?
In order to apply for a driver's license, you must go to the License Section of the LTO in W-10, East Avenue, QC. The certification fee is P100.00. When you file your written request, state your purpose for the certification and include in your request complete name, birthday, and driver's license no., if available. The certification is being issued by mail or through representative (due to issuance of Official Receipts and use of Security papers for authentication purposes).
7. How long does a driver's license have to be lectured?
The presentation of an original and a copy of a valid professional driver's license is required in order to be lectured in the vehicle category for at least five years.
8. What happens after I create an LTO LTMs account?
You will need to take the agency's comprehensive driver's education exam online. This test consists of 25 questions. Those taking the exam need to score at least 13 to pass.
If you're still unsure about what to expect when it comes to applying for a new driver's license, the LTO has reviews available on its LTMS website. To access these, go to the "E-Learning" tab of the agency's homepage.
Video: LTO RENEWAL OF DRIVER'S LICENSE 2022 | REQUIREMENTS, PROCESS, FEES | 10 YRS VALIDITY
This video will teach you more about the new driver's license renewal requirements, process and fees. The LTO is introducing a new 10-year validity driver's license in 2022. This will replace the current 5-year validity driver's license. You can still use your current license until it expires. If you're planning on renewing your driver's license, you should start preparing for the new requirements now. The LTO will be sending out notifications to all eligible applicants when the 10-year validity driver's license is available.
Final Thoughts
The LTO is making renewing your driver's license more convenient for Filipinos. This great move will help reduce LTO offices' queues and make the renewal process faster for all applicants.
And while not everyone has cars or vehicles to drive, the new 10-year validity driver's license will be beneficial for those who do. With this new policy, motorists will have to renew their licenses less often and can enjoy lower car insurance premiums. Moreover, as far as road regulation and policies are concerned, this move by the LTO is a step in the right direction. It will help improve road safety and reduce accidents on our streets. As more Filipinos get used to this new system, it will be easier for them to renew their licenses without any hassle.
READ NEXT: List of Land Transportation Office (LTO) Branches in the Philippines
Contact Information
Address: LTO Compound, East Avenue, Diliman, Quezon City 1100 Philippines
Telephone Number: 89229061 to 63
Website: https://lto.gov.ph/
Email: ltomailbox@lto.gov.ph
Facebook Page: https://www.facebook.com/pages/LTO-Main-Office-Quezon-City/164795233623996
Google Maps Location: