For a very long time, the problem of overpopulation in highly urbanized areas in Metro Manila has been a big issue. The government has tried to address this problem by implementing several measures, and one of them has been the Balik Probinsya, Bagong Pag-Asa Program (BPP), which was introduced by the Duterte Administration in the early parts of the pandemic.
So what exactly is this program, and how has it been implemented over the years? What are the benefits included in this and how do the target beneficiaries avail of them. These questions and more are some of the important points that we will discuss in this article. Continue reading to learn more.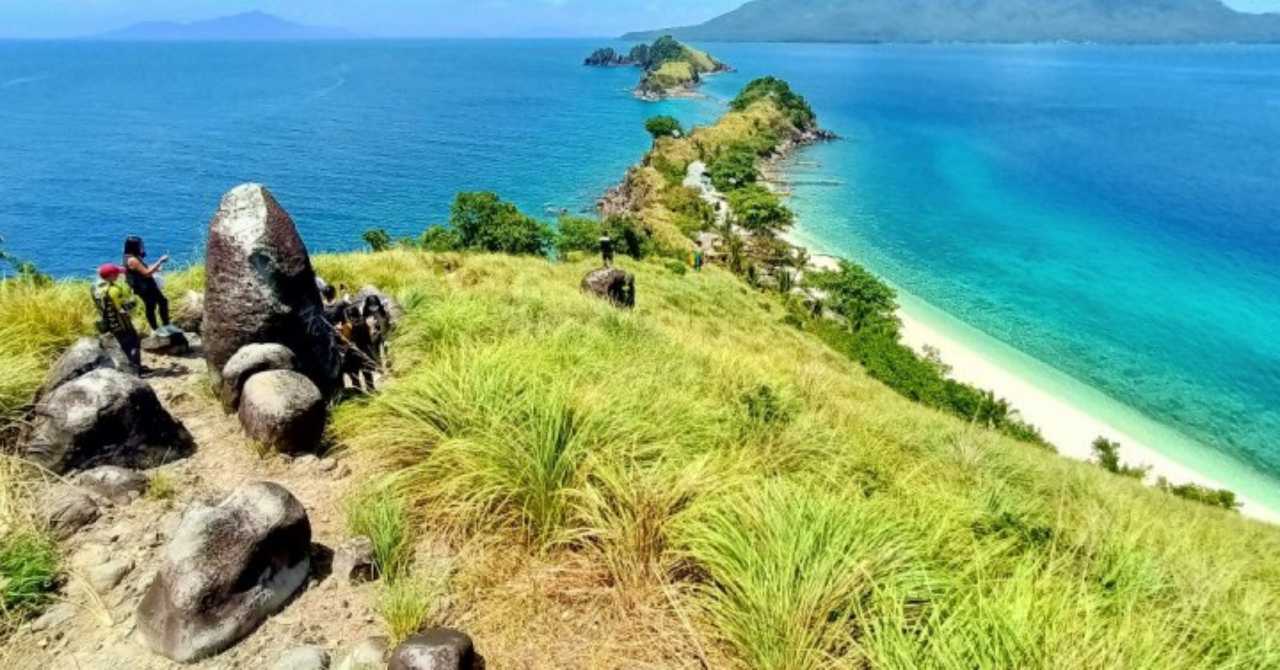 What is Balik Probinsya PH Program?
The Duterte administration introduced the Balik Probinsya, Bagong Pag-Asa program as a way to encourage people from highly urbanized areas to move back to their hometowns and help improve the quality of life in these places. In other words, it's a program that aims to promote rural development and improve the standard of living for Filipinos who live in more remote areas.
Brief History
Senator Bong Go proposed BPP for the first time in April 2020. Its primary goal is to entice urban residents who formerly lived in provinces, particularly informal settlers, to return to their individual hometowns.
Qualifying candidates will get transportation, housing, livelihood, and education aid, as well as incentives, during the repatriation process, based on their specific needs.
"Government agencies will assure the continuing improvement of provincial economies and quality of life" through the program's long-term targets for investments in infrastructure, agriculture, business, transportation, and access to responsive healthcare.
The BPP provides many options for earning a livelihood through the following industries:
Agriculture
Agri-business
Manufacturing
Construction
Ship-building
Electronics
Wellness & Spa
BPO & Online jobs
Food & Bars
Transportation service
Service/security
Utility works
Moreover, the BPP will empower the local governments to effectively manage crises to come and to build resilient communities.
Through the BPP, local governments can also effectively address the needs of their communities. It will help them build resilient communities.
Who are the target beneficiaries of the Balik Probinsya Program?
Most people who would benefit from this initiative are identified individuals and families from the NCR and Calabarzon whose primary residences are in the province. These individuals and families, in particular, include those who were laid off as a direct result of the COVID-19 epidemic. A means of subsistence will be made available to those individuals who have been identified as beneficiaries by DSWD.
What are the Requirements for the BPP?
How can one apply for the Balik Probinsya Program (BPP)?
Applicants for the BPP may apply online through the official BPP website or on-site through the Barangay Offices or the NHA Balik Probinsya, Bagong-Pag-asa Program Help Desk. Verification of applicants shall be facilitated through the NHA BP2 Call Center/Helpline.
(Online)
STEP 1 | Go to the official program website at https://bp2.nha.gov.ph/.
Click the "Apply" button in the upper right-hand corner of the homepage.
STEP 2 | By clicking, you will be directed to the Balik Probinsya form. Fill in the blanks with the necessary information.
Personal Information Please provide your full name, current address, SSS/GSIS, TIN, and any other contact information. Additionally, choose one of the algorithm's technical talents.
Destination. Fill out the fields that ask for your destination (the provincial address you intend to go back to, whether you are alone or with family, and reason for applying).
Individuals should be contacted. Give three points of contact (family head, spouse or partner, and friend/family).
Assessment. Answer the Assessment questions about your return to the province and the technical skills you'd like to learn.
Accept the terms and conditions.
After completing the form, click "Submit."
STEP 3 | Wait for an email or phone call from a BP program representative with more instructions.
Note: As of this writing, the website cannot be accessed indefinitely, so you may proceed with your inquiry through the NHA BP2 Call Center/Helpline or visit the nearest Barangay Office.
(Barangay Application)
Find the Balik Probinsya institution that is nearest to your barangay.
Inquire about the program's eligibility requirements and any other relevant information.
Complete the application/assessment forms using the information provided by BP personnel.
Submit the completed Balik Probinsya Program application form.
Personnel will assess your paperwork requirements and photograph you.
Please wait for further instructions.
Is Availing of the Balik Probinsya Program Free of Charge?
Yes, the Balik Probinsya Program is free of charge. However, you need to prepare some money for transportation expenses when going to and from your place of residence to the nearest BPP institution.
What Will Be The Main Developments Under Balik Probinsya Program?
The government would provide free transportation and livelihood assistance to Metro Manila residents who choose to transfer to their respective regions under the Balik Probinsya initiative.
The following agencies will provide incentives as detailed in the program IRRs:
a) Department of Trade and Industry (DTI) – The DTI is planning to provide more incentives to businesses in provinces that will be placed in areas that are expected to attract more people due to the increased job opportunities. According to Trade Secretary Ramon Lopez, the agency will give more incentives to help businesses locate in Metro Manila.
The agency already has a program that it is implementing to help small and medium-sized enterprises. It involves launching a small business capitalization program at the barangay level.
b) Department of Social Welfare and Development (DSWD) – In support of the Balik Probinsya program, the DSWD will be developing its own initiatives that encourage the return of IDPs and those affected by disasters to their original homes.
The agency aims to address various issues faced by families who live in big cities. These include the lack of reliable sources of income, housing problems, and the lack of a support system.
c) Department of Finance – The passage of Senate Bill 1357 will help reinforce the Balik Probinsya program, which provides incentives to businesses in the provinces, according to Carlos Chua, the finance secretary.
What are the plans outlined by the government to ensure the sustainability of the program?
The government has outlined several plans to ensure the sustainability of Balik Probinsya and other programs. The government plans to address issues such as poverty and unemployment by investing more in infrastructure projects, improving skills training opportunities, and providing financial assistance for small businesses. It also aims to increase the number of jobs through private-public partnerships (PPPs) and attract foreign investments.
Short-term plans
Transportation and relocation
Transitory support from social welfare and housing programs
Employment and livelihood packages
Agri-based support
Educational programs
Fiscal and transition assistance to MSMEs
Similar forms of aids
Medium-term plans
Creation of special economic zones
Livelihood/employment opportunities for rural development
Access to an efficient healthcare system and medical facilities
Integration of massive infrastructure programs
Long-term plans
Creation of new urban centers outside NCR
Results-based tax incentives for tourism and agricultural industries
Decentralization of powers and seat of power
What is the rationale for the Balik Probinsya Program (BPP)?
Housing and employment are two of the most common reasons for Filipinos to return to their home areas. This usually happens when people fail in their dream jobs, are laid off, or are not offered a contract renewal. People who choose to participate will be encouraged and rewarded through the government's Balik Probinsya program.
High-rise cities and metropolitan areas in Metro Manila and its environs will no longer be prioritized for the growth of livelihoods and jobs. Choosing a heavily populated location as a supplementary option for people in desperate need of the program will no longer be an option.
Even if they will be living on steep terrains, valleys, plateaus, riverfront, seashore, or wherever a solid home may be built in the places, it is now considered a privilege since they will be able to acquire higher earnings, more facilities, and a technologically advanced civilization.
Furthermore, the goal entails the creation of a rationalized and sustainable system of fiscal incentives for both domestic and export enterprises. This will foster technological innovation in agriculture, fishery, and food production while also assisting small, micro, and medium-sized businesses. Government-funded aid packages may be expanded.
Factors that Drive the BPP
1. Countryside Development
While the Balik Probinsya Program's primary purpose is to decongest Metro Manila, it also provides significant benefits to rural towns.
The program's intervention phases are classified as immediate, intermediate, and long-term.
During the short period, the needs of people returning to home regions are met by providing monetary incentives and job opportunities.
Beneficiaries of the Balik Probinsya Program will be provided decent job, housing, and health and education services in the interim.
During the program's final phase, urban development will be introduced to the provinces of the program's beneficiaries. Rural economic zones will be constructed, urban centers will be established, tax and energy incentives will be concentrated, and jobs will be created during the next five to ten years.
2. Choosing Between Urban and Rural Life
The Balik Probinsya Program has given people the option of staying in the metropolis or exploring the opportunities of provincial living.
While many of our countrymen have long longed to relocate to the city in order to achieve their Manila dream, now is the best moment to reconsider their alternatives.
Whether you are a beneficiary of the Balik Probinsya program or an ordinary citizen considering a relocation to the province, the following arguments will persuade you to do so.
8 Reasons to Enjoy Living in the Province
1. Enjoy a Lower Cost of Living
There are many interesting things to see and do when you're in the metro, but doing so would be unreasonably expensive.
Relocating to the province, on the other hand, would drastically reduce your expenses due to lower rent, transportation, and food costs, among other things. Even though you will cut costs, you will not sacrifice quality.
2. Reduce your housing expenses.
The cost of houses and land is reduced due to the province's lower rental rates. Furthermore, many real estate developers have already begun to build in rural areas. If you're looking for a condotel or a beachfront property in Palawan, it's easy to discover a decent one without paying extravagant prices. You might even be able to find real estate properties with comparable amenities to those in Manila but at a lower cost.
3. Take advantage of a high-quality education that is also reasonably priced.
Are you thinking about moving to the province with your children? You need not be concerned about their schooling because the province has several outstanding schools. Many of the top board test scorers attended remote universities. Furthermore, various branches or affiliates of well-known Metro Manila universities can be found in the province. Associate partners and branch offices You might be even more surprised to find that tuition fees at popular Manila colleges differ significantly from those in the province.
4. Look for Job Opportunities for Employment
The Balik Probinsya initiative, as previously mentioned, would give opportunities in rural areas. It won't be long after you've established yourself in the province before you discover a job that pays well. Furthermore, as multinational firms occupy tracts of land in a number of provincial areas, diverse employment opportunities are established.
5. Change Your Way of Life
In contrast to Metro Manila's dense population, the province offers more breathing space. There is less pollution in the air there. There is also more flora to delight the senses. Noise pollution will also be less of an issue. Because of the less crowded environment, you may relax on your own lawn and enjoy the benefits of tranquil living.
6. Less struggle and stress as a result of traffic
The traffic situation in Metro Manila is becoming worse. You will surely enjoy the benefits of living in the countryside. Even if some emerging cities experience traffic during peak hours, it pales in comparison to urban congestion.
Helpful Fact: According to the 2019 Tom Tom Traffic Index, Metro Manila has the second worst traffic in the world out of 416 cities in 57 nations.
7. Spend More Time with Your Family and Friends.
Even the province's leisurely pace has its advantages. People in rural locations can fulfill their goals and spend more quality time with their loved ones because they are not preoccupied with a plethora of activities (and do not have to spend hours stuck in traffic!).
8. Maintain a close relationship with nature
In the province, there are more opportunities to spend time outside and near to nature. You will primarily live near natural attractions. You will have easy access to world-class tourist attractions without having to drive for hours or spend a significant portion of your trip budget on transportation. In places like Palawan, key attractions may be reached by walking or by public transportation like tricycles or jeepneys.
The Balik Probinsya Program has been backed by the findings of surveys and data
Filipinos can build their own homes and families while adjusting to life's challenges without leaving the provinces where they were raised. This is supported by a 2018 SWS poll of National Capital Region (NCR) residents, which found that more than 20% of them want to return to the province over the next five years.
According to the research, 30% of potential migrants just wanted to migrate to a different local government unit within Metro Manila, where there are more job opportunities and living prices are lower. In comparison, 39% of respondents preferred to visit adjacent regions like Central Luzon and Calabarzon.
Only 12% of respondents showed a desire to relocate to the Visayas provinces, while 4% preferred Mindanao. According to the survey, 46% of Filipinos relocated to another town or city in pursuit of work. More people who are now unemployed migrated when they were employed.
Housing-related concerns are the second most important factor influencing people's proclivity to relocate, followed by education and marriage. 35% of individuals wishing to relocate to Metro Manila had a high school graduation, while 36% did not. This implies that there is no guarantee that they will find a well-paying job if they come to the city in quest of work.
Video: Pagnenegosyo sa ilalim ng Balik Probinsya, Bagong Pag-asa Program
One of the main concerns of the target beneficiaries of the BPP is whether they can receive support from the government or private sector for their relocation. Many of them have families and dependents who will benefit from the program, depending on how the national government enacts this.
As explained in the video, the program will entail various tie-ups with local government units and relevant government agencies, such as the DTI, DOLE, DSWD, etc., to support the BPP target beneficiaries in their relocation.
Moreover, the program aims to respond to the immediate, mediate, and long-term needs of all target participants.
Summary
There's definitely something good to consider in the creation of the Balik Probinsya Program as it aims to solve issues of overpopulation, migration, and urbanization in the country. It will also be beneficial for those who are looking for a better life elsewhere and want to relocate to another province or city.
However, as this is a program of great scale and capacity, there needs to be a unified effort across government agencies and local governments to ensure that the program is properly implemented. This will ensure that everyone who needs assistance gets the help they need and deserve.
We hope that you've learned something from this article and that you can use it to help you better understand the Balik Probinsya Program. If you have any questions or comments, feel free to leave them in the comment section below.
READ NEXT: [LOOK] This OFW Traded Comfort in Dubai for Farm Life in Quezon Province