If you're one of the thousands of Filipinos aspiring to land a job overseas through the help of the Philippine Overseas Employment Administration (POEA) job boards, then you've come to the right place.
In this post, we will share with you how to find job openings for overseas placements through the POEA job board. Keep on reading to learn more.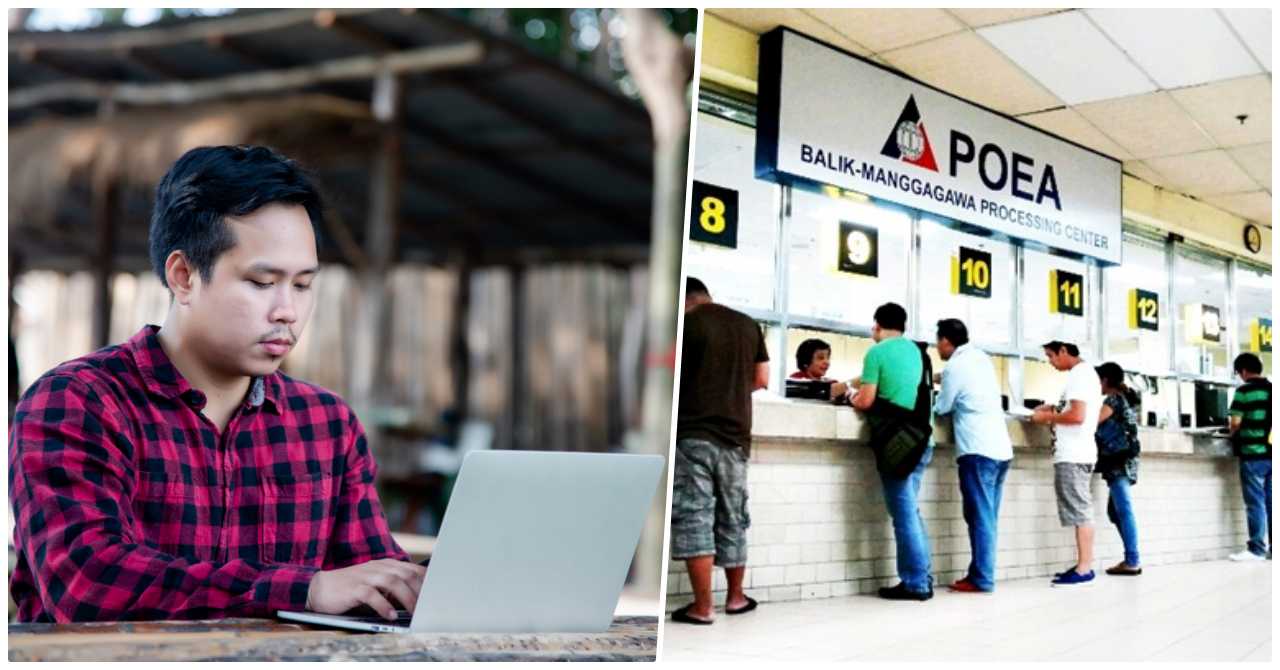 POEA Job Boards Online
You might wonder, "what is the POEA, and why should I even care about knowing it?" To put it simply, the POEA is one of the government's agencies that support Filipinos looking to work abroad. Through the POEA job boards, you can find jobs for overseas placements with different companies that are licensed by the government. You can also apply for overseas jobs through online recruitment agencies like JobStreet and LinkedIn.
The State of the Global Job Market for OFWs
As of December 2022, the POEA reported that there is a rise in demand for OFWs in various parts of the world, especially in the field of healthcare. The POEA said that there is an increase in the number of applicants for nursing jobs abroad, particularly in the United States and Canada.
How to verify if an overseas work offer is legitimate
Today, many Filipinos are looking for better job opportunities abroad. The internet is a great tool that can help them find a job that will allow them to grow and provide for their family.
There are various job opportunities online, and it is important that the websites that are posting these are credible. Also, make sure that the offer is from an agency or website that is approved by the POEA.
The POEA is an agency that helps Filipinos looking for jobs abroad. It accepts applications from individuals and employers who are looking for workers.
How to Search for OFW Jobs through the POEA Job Boards
1. To access the home page of the POEA job boards, go to www.poea.gov.ph. You can click on the "Agency's Job Orders" link to view details about the positions available in different countries.
2. To view job postings by position, enter the desired position in the supplied box and then click submit. Use relevant search terms to broaden your results.
3. Choose job openings that are on the first page and have not been advertised in at least six months.
4. Gather the names of the agencies or companies that are hiring for the positions you want, and then select the option Recruitment Agencies. This might help you comprehend the state of the agency and the overall business information.
As you can tell, much of the process of searching for OFW jobs requires ample research and preparation. Thus, it would do you well to start your search as early as possible so that you can have ample time to prepare.
Moreover, navigating the POEA job boards limits your search to only those that have a POEA license. However, you are free to look for jobs on other job boards.
That being said, if an agency is licensed by the POEA, chances are that they're a legitimate, reliable agency. Moreover, if an agency isn't licensed by the POEA, you should avoid working with them at all costs.
POEA's Tips to Avoid Job Scams Online
1. Do not apply to job agencies that are not POEA-licensed.
Avoiding applying to non-POEA-licensed firms is one of the simplest ways to avoid illegal recruitment. Submit applications only through POEA-approved and validated organizations. This assures that you are working with a legitimate organization that can provide you with the appropriate documents and support while working abroad.
2. Do not transact with licensed agencies that do not have job orders.
POEA job orders are jobs from other countries that have been processed by the Philippine government and are only issued to licensed firms. As a result, the agency must have a job order from a legitimate business. This will protect you from becoming a victim of an illegal recruiter's scam.
3. Do not transact with anyone who is not a regulated agency's authorized agent.
You should only do business with licensed agencies' authorized agents. Anyone providing you recruitment services must be able to produce proof of their status as a legitimate agent. Check the POEA website for the agency's permit.
Job orders, employment contracts, and deployment terms should be requested in writing, as should copies of passports, visas, work permits, and any other relevant documentation.
4. Do not conduct business outside the agency's registered address.
If the recruitment is done in the province, find out if the agency has a provincial recruitment authority.
All transactions should take place at the agency's registered address. If they are recruiting outside the province, they should contact their local offices beforehand; otherwise, both parties may face issues!
5. Do not go over the allowed placement charge. Placement fees, excluding documentation and processing costs, should equal one month's pay.
If there are any placement fees, be sure you are aware of them and do not spend more than is necessary. After making a payment, you should also seek supporting paperwork and an official receipt.
6. Do not pay a placement fee unless you have a valid job contract and an official receipt.
Some shady recruiters may demand that you pay a placement fee before receiving your work contract or visa. Do not attempt it! Before making any payments, ensure you have a valid job contract and an official receipt from the agency.
7. Do not fall for adverts or pamphlets that require you to answer to a Post Office (P.O.) box and send cash in order for documents to be processed.
The POEA also cautioned Filipinos not to respond to unsolicited text messages, junk faxes, or spam emails asking money to process visa applications. This is an indicator of illegal recruitment, which could endanger you.
8. Avoid training institutes and travel agencies that guarantee employment abroad.
Consider your options before accepting employment from a training facility or travel agency. These are frequently used as fronts for illegal recruitment groups that will deceive you into paying for services you will never receive.
9. You should not accept a tourist visa.
The POEA has discouraged Filipinos from taking tourist visas because working abroad without a proper employment visa is illegal.
10. Dealing with fixers should be avoided.
Notify the POEA immediately if you come across someone who claims to be able to expedite the processing of your documentation. Fixers typically ask for a certain amount of money and then do nothing for you.
To avoid illegal recruitment, always work with an approved agency that has been certified by the Philippine Overseas Employment Administration (POEA). When you work with a reputable firm and job order, you can be confident that everything will go well and that the essential papers and help will be provided.
Frequently Asked Questions
To further inform you of what to expect in your job search via the POEA job boards online, here are some frequently asked questions about the process:
1. What are the main exports of the Philippines?
The Philippines is one of the world's largest exporters of skilled professionals and manpower. Due to the improving job conditions and the availability of attractive career paths, many Filipinos are looking for overseas opportunities.
Skilled workers and professionals are in high demand in countries like Australia, Japan, the United States of America and many more. The main exports of the Philippines are skilled workers, professionals and manpower. The most sought-after jobs in Australia include nurses, engineers and IT professionals.
2. What are the phases of medical exams for overseas deployment?
Medical examinations are usually divided into two phases: the laboratory and the psychological and physical.
3. Do OFWs have to go through medical exams?
Before they leave for work, overseas workers need to make sure that they are healthy. This can be done by taking regular medical examinations and consulting a doctor if they have any issues.
Medical screening typically involves a physical examination and a blood test. It is also important to have an updated vaccination record, as many countries require it before you can work there.
During the pandemic, the Department of Health and the DOLE issued guidelines for OFWs. They were recommended to undergo a medical examination every six months, especially if they work in countries that are at risk for influenza. As part of this process, employers should provide insurance coverage for their employees' healthcare costs abroad.
4. Is a pre-employment orientation offered to everyone?
Although the PDOS is not always offered to everyone, most workers who underwent the recruitment process must attend this seminar.
5. Who should pay for the OFW's medical examination?
The government says it is the responsibility of employers to provide health care coverage for their OFWs. However, some companies may not have this kind of insurance coverage, especially those that hire undocumented workers. So be wary of which companies you choose to work with.
Final Thoughts
As the global market is becoming more and more open to overseas workers, now's a good time to explore your options. Not only can you earn more money overseas, but you'll also gain valuable experience and skills that will help you advance in your career. You just have to remember that when searching for  POEA job posts online, it's up to you to research and ensure the company is legitimate before signing on the dotted line.
We hope that you've gained a lot of insight from this article, and we wish you the best of luck with your job search!
READ NEXT: 3 Simple Methods to Find DMW POEA-Licensed Recruitment Agencies