Moving to a new country is never an easy decision. It takes a lot of preparation, planning, and emotional readiness to leave behind what is familiar and start anew. For many overseas Filipino workers (OFWs), the dream of a better life for themselves and their families leads them to brave the challenges of moving to a foreign land.
In this article, we will hear from a Filipina who made the move from Singapore to Australia, and learn about the experiences and steps she took to make it happen.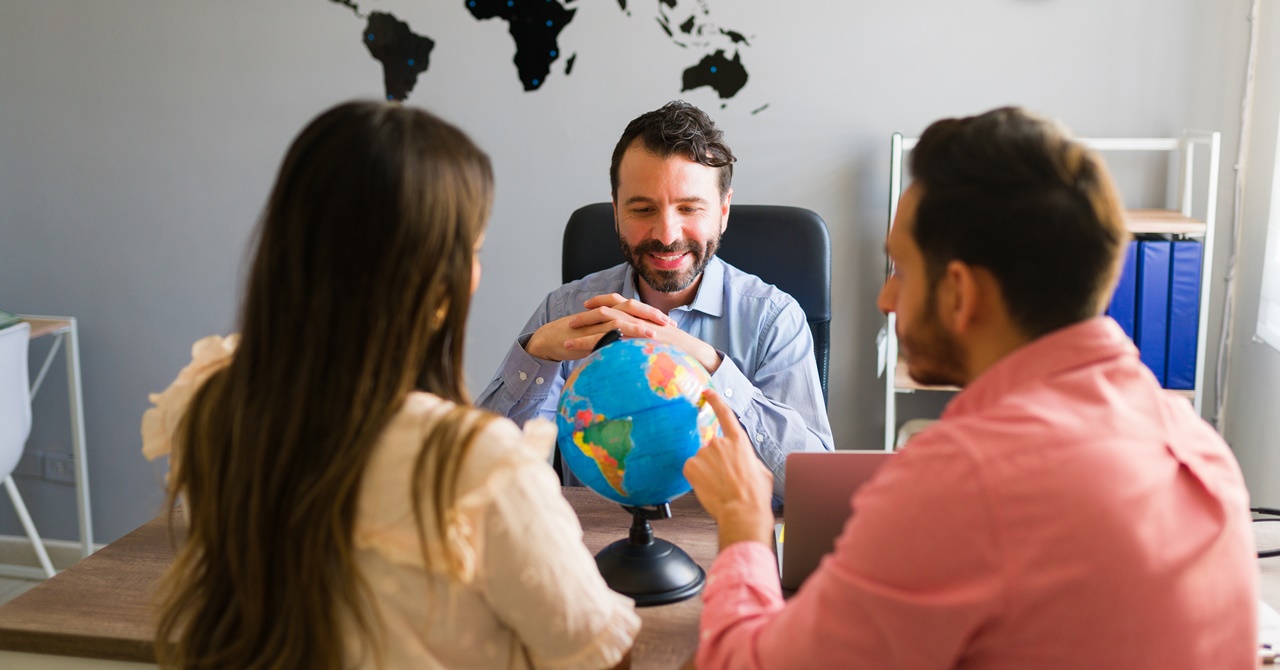 Disclaimer: The information posted here is based on the personal experiences shared by the OFW in the video below. Please let this post serve as a guide only. If you have specific questions, you may ask the OFW by commenting on their video on their accounts.
OFW Moves from Singapore to Australia
The information shared in this article comes from a YouTube video from OFW Journeys. The Vlogger interviews Erica Diaz, a Filipina who used to work in Singapore, but decided to move to Australia with her family. If you want to watch the full video, then click on the link below:

Life of an OFW in Singapore
The article is about an interview conducted by an interviewer with an Overseas Filipino Worker (OFW) named Erica who is currently residing and working in Singapore. Erica shared her experiences about life in Singapore, her work, and the challenges she has faced as an OFW in the country.
According to Erica, life in Singapore revolves around work, and spending time with family is quite limited. However, she is part of the Couples for Christ (CFC) community, which gives her a sense of belonging and community outside of work. Erica's job in Singapore is flexible, allowing her to work from anywhere as long as she is online and submits her reports on time. Most companies in Singapore prioritize time and expect employees to work during their designated hours. However, Erica feels lucky to work at Standard Chartered Bank, which puts family first.
Erica works as a project analyst, which involves handling budgets and dealing with numbers. She emphasizes the importance of double-checking work and not making mistakes, as millions of dollars are involved in the projects she works on. In 2007, Singapore was still open for Filipinos to apply for permanent residency, and Erica's husband was approved as long as he worked in the country.
However, when Erica applied for permanent residency in 2009, the application process became stricter, and she was not approved. In Singapore, each individual must submit a separate application for permanent residency, even if they are part of the same family.
Deciding to Move to Australia?
In summary, here are the points made by the vlogger's interviewee as to why she and her family decided to move to Australia from Singapore:
The couple had been planning to move to Australia since 2015/2016
They hired an agent to help with the process
The husband's sister is already a resident in Australia
The couple likes the fact that Australia has four seasons
In Australia, transportation is harder and a car is needed
Singapore has efficient transportation and is safe, even late at night
Education is hard to apply for non-permanent residents' children in Singapore
The couple's eldest child had to go back to the Philippines for education
The decision to relocate can be a challenging one, and for this individual, it was a long time coming. The idea to move started in 2015-2016, but it took some time to prepare because they hired an agent to help them through the process. With the agent's assistance, all they had to do was prepare the necessary documents and spend money.
Before deciding to move, they visited Australia and had a taste of what life would be like there. They enjoyed the four-season climate and appreciated the laid-back lifestyle in the mornings, where people were not in a rush to get to their destination, unlike Singapore. However, they also realized that transportation in Australia could be challenging, and owning a car is necessary. On the other hand, Singapore has a very efficient transportation system and is a relatively safe place to live in with minimal crime rate.
Another factor that played a role in their decision was their family priorities, particularly their children's education. In Singapore, it was difficult for their kids to apply for schools as they were not permanent residents. The education system prioritizes residents and citizens. Their eldest child stayed in Singapore for kindergarten and grade 1, but it became expensive as they could only enroll their child in international schools. They eventually decided to send their child back to the Philippines to continue their education there, from grade 2 to grade 6, and only visited Singapore during vacations.
Despite the pros and cons of each location, this individual and their family ultimately decided that Australia was the right place for them. They liked the lifestyle, weather, and the opportunity for their family to grow and thrive.
Process of Applying to Australia
Here is a summary of the process done by the interviewee to move from Singapore to Australia:
Submit updated resume to agent
Agent assesses work experience and skills category
Apply as main applicant with strong financial status
Skills assessment
Submit expression of interest (EOI) to states
Wait for state invitation
Agent applies for visa
Submit form and write essay to state
Receive invitation and enter Australia by specific date
Find work in Australia
Note that once in Australia, finding work is important as it can help with obtaining a house and fulfilling visa requirements. Additionally, it's recommended to find work before arriving in Australia, as many companies prefer to interview candidates face-to-face.
The process of applying to move to Australia is not easy. In most cases, people will hire an agent to help them with their application. The agent will ask for an updated resume and check your work experience to determine which skill category you fall into. The visa that you apply for will depend on your skills, so it is important to be honest about your experience.
Here are the three stages of the application process:
Skills Assessment
In the first stage of the application process, you will need to undergo a skills assessment. This will determine whether your skills match the requirements of the visa you are applying for. It is essential to pass this stage before proceeding to the next one.
Expression of Interest (EOI)
Once you pass the skills assessment, you will need to submit an Expression of Interest (EOI). Your EOI will be sent to different states, and whichever state feels that your skills match their needs, they will invite you. This is the most crucial stage of the application process, as it will determine whether you will be invited to apply for a visa or not.
Visa Application
If you are invited to apply for a visa, your agent will help you with the visa application process. You will need to submit a form and write an essay to the state stating why you want to stay there. Once you are approved in the final stage, you will have to have an initial entry into Australia. Your visa will specify a specific date for you to enter the country, and once you enter, you can still leave. However, when you come back, you should fulfill your visa requirements.
It is important to note that when you arrive in Australia, it is not guaranteed that you will have a job right away. In fact, it is like starting from scratch. It is advisable to find work while you are in Australia, as many companies prefer face-to-face interviews. However, with the pandemic, interviews are now mostly done online. Additionally, you will need to have sufficient funds to pay for your rent and other expenses while you are in Australia.
Setting a Budget
Erica recommends that it is essential to have a backup plan when preparing to move to Australia. In their case, they started to save money every month specifically for their move to Australia, in addition to their regular expenses, bills, and other savings.
According to their friends and relatives who have moved to Australia before, it is advisable to have at least 50,000 to 60,000 SGD saved up for unexpected expenses and possible job search delays. This amount will come in handy in case they don't find a job for two to three months after their arrival.
It is crucial to keep in mind that moving to a new country can be expensive, and having sufficient funds is necessary for a smooth transition. In addition to the initial expenses, it is also essential to have enough savings to cover the cost of living for at least six months or until they can secure a stable job.
Saving a significant amount of money is crucial when planning to move to Australia as it requires a substantial financial investment to start a new life there.
Orienting Family Members About the Move (A Personal Account)
Years ago, Erica had to prepare her family for a move to Australia. She first talked to her kids and asked if they liked Australia, as they had visited the country before. The kids were positive about it, especially since even 13- to 17-year-olds can work part-time in Australia.
Erica also talked to her child about the different education systems in Singapore and Australia. Her child initially preferred the education in the Philippines, but after seeing how happy their cousins were in school in Australia, the child decided to stay there.
As for Erica and her husband, preparing for the move was not easy. Erica had a hard time resigning from her job at Standard Chartered, where she had worked for over six years and was a permanent employee. It was her only permanent job in Singapore throughout their 13- to 14-year stay there. Although she asked her manager to be relocated to Standard Chartered's branch in Australia, it was not possible as the branch was in Sydney, and they were moving to South Australia.
Additionally, their visa restricted them to work only in regional areas for two years, which meant that Erica could not work in Sydney. Leaving her job was hard for Erica, but as they say, life starts at the end of one's comfort zone.
Logistically, preparing for the move was also challenging for Erica and her family. They had lived in Singapore for 14 years, and they realized that they had too many possessions. They had to sell some of their things, which was difficult for them, but they managed to get through it.
Tips for OFWs Planning to Move to Singapore or Australia
Moving to a different country can be a challenging and life-changing experience, and it's important to prepare yourself well for the transition. Here are some tips based on Erica's experience:
Check your priorities: Before you decide to move, ask yourself why you want to do it and what you hope to achieve. Is it for a better job, more opportunities, a better quality of life, or something else? Make sure your goals are clear and realistic.
Prepare yourself emotionally: Moving to a new place can be stressful and overwhelming, especially if you're leaving behind friends, family, and familiar surroundings. Take time to process your feelings and talk to others who have gone through a similar experience. Join online communities or support groups for OFWs to get advice and emotional support.
Research your options: Find out as much as you can about the country you're planning to move to, such as the cost of living, job prospects, education system, healthcare, and cultural norms. Reach out to local organizations or expat groups for information and advice.
Save up: Moving to a new country can be expensive, so it's important to have enough savings to cover your expenses and emergencies. Plan your budget carefully and consider factors such as housing, transportation, food, utilities, and taxes. Don't forget to factor in the cost of moving your belongings.
Plan your logistics: Moving your belongings can be a logistical nightmare, especially if you've accumulated a lot of stuff over the years. Sort through your belongings and decide what to keep, sell, donate, or discard. Consider hiring a professional moving company or shipping your items by sea or air.
Get help: Moving to a new country can be daunting, so don't hesitate to ask for help from family, friends, or professionals. Reach out to a migration agent, a relocation specialist, or a lawyer to assist you with visas, permits, contracts, and other legal matters. Seek advice from OFWs who have successfully made the move.
Be open-minded: Moving to a new country can be a culture shock, so keep an open mind and be willing to learn and adapt. Respect the local customs and traditions, and try to integrate into the community. Learn the language, make new friends, and explore the country's sights and sounds.
Indeed, moving to a new country can be a daunting task, but with proper planning and preparation, it can also be a rewarding experience. The journey of our anonymous Filipina protagonist from Singapore to Australia is a testament to this. She encountered many challenges along the way, but through hard work, determination, and the support of her family and friends, she was able to overcome them and build a new life in Australia. Her story also offers valuable insights and advice for anyone who may be considering a similar move, that is, through a skilled independent visa. By keeping an open mind, being adaptable, and staying focused on your goals, you too can turn your dream of living in a different country into a reality.