Hong Kong and Macau experiences a major typhoon with a signal number 10. Flights have been cancelled, schools and offices have been closed, and most of the public transportation has been suspended.
Typhoon Hato has ripped HK on Wednesday morning with speed as much as 60km as it heads westward into mainland China. Here are some alarming videos to show how tragic this is.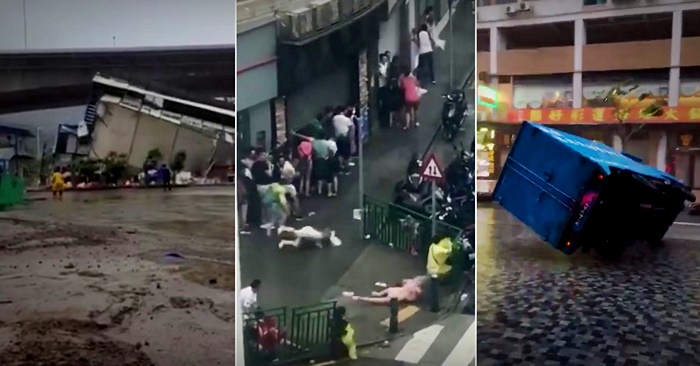 photos of Typhoon Hato in HongKong
Screengrab from Ghias Ahmad Alvi FB page
Typhoon Signal Number 10 – Hato – in HK
We are advising everyone to please stay indoors until further advise, as the typhoon is very powerful and has left at least 10 people dead (as per reports).
These terrifying videos were uploaded by Facebook user Ghias Ahmad Alvi and we are sharing this to help inform our fellowmen to make sure to keep safe during these times.

Videos depict how disturbing this typhoon is so please be careful and please keep safe everyone!