Do you want to work as an English teacher overseas? If so, then you may want to consider working in Vietnam. In fact, teaching English in Vietnam is becoming more and more popular over the years, not just among Filipinos but even among other nationalities, including Westerners or native English speakers.
Also Read: Monthly Salary of a Filipino Teacher in Thailand
Working in Vietnam, you get to enjoy a fascinating culture, the company of friendly people, the benefits of being in a tropical climate, and so much more. Vietnamese locals are really interested in learning English; so much so that there are many language centers where you can apply to, aside from the schools and Universities that also need your expertise. If you're ready to learn more about this, then read on.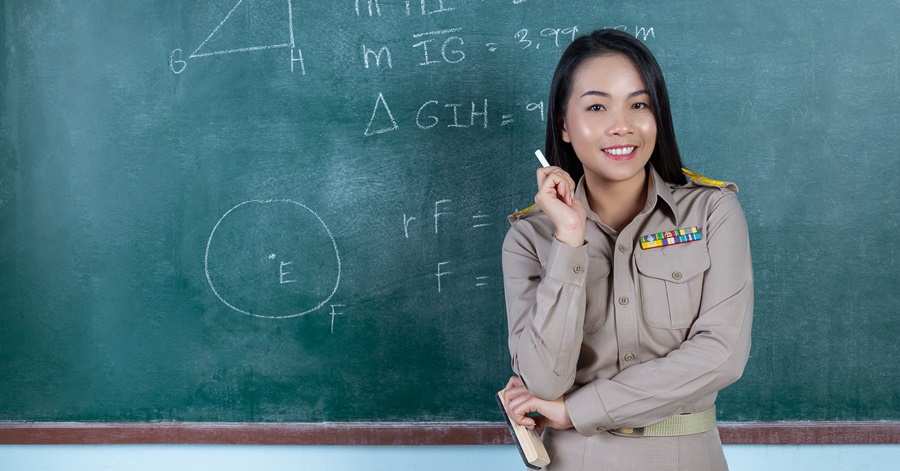 Disclaimer: The information posted here is based on the personal experiences shared by the OFW in the video below. Please let this post serve as a guide only. If you have specific questions, you may ask the OFW by commenting on their video on their accounts.
Everything You Need to Know About Teaching English in Vietnam
This article is based on Claire Abordo's YouTube video about the topic. Claire is an English Teacher in Vietnam, and she has used her channel to inform Filipinos about this career path. You may interested to learn more. If so, then you can click on the video below:
Requirements
So what are the requirements you need to bring going to Vietnam? Well, it depends on whether you are an English major or not.
If you are an English major, you need to bring the following:
University certificate or degree or diploma
Nbi clearance
Transcript of Records (TOR)
Those are the onjy documents you will need to bring with you to Vietnam. You can have your health check, which is also an important part of the application process, in Vietnam. There are lots of different clinics or other health institutions you can go to for this.
If you're not English major, for example, you're an education, nursing, engineering or IT graduate in college, but you have a diploma, that's okay.
You still need to prepare all the documents mentioned above, but you need to add TEFL, IELTS or TESOL certificate.
You need all these documents so that you can get a work permit. If you have such permit, then you can work legally and you will be a documented worker.
All documents should be APOSTILLED at the DFA (Department of Foreign affairs). Before, DFA used to red ribbon documents, but now this is no longer the case. This kind of authentication process is now replaced by the apostille.
Applying while still in Philippines
The question now is, can you apply for work in Vietnam even if you're still in the Philippines. The vlogger says that yes, you can definitely do this.
You just have to find job opportunities online. Moreover, you have to be aware of the fact that lots of other teachers are also applying, so the competition is quite tough. Even native English speakers are applying.
To be successful during your application process, it really helps if you have work experience, so you may want to work on that first. Have a couple years of teaching experience in the Philippines before deciding to apply in Vietnam where the salary offer is more lucrative.
Having said that, there are learning centers that accept applicants who don't have teaching experience. The catch is that you will only receive a small offer salary-wise.
So where can you apply online? Well, you can check out the following Facebook groups for English teaching job opportunities in Veitnam:
Filipino Teachers in Vietname Facebook page
Filipino support group Facebook page
Filipino teachers Facebook page
Hanoi Teaching Jobs
If you want to work as an English teacher in the capital city of Hanoi, then you may want to check out that last Facebook page in the list. The vlogger mentioned, however, that they usually only hire native English speakers, but it's well worth the try.
Salary
When it comes to the salary, the vlogger said that it is getting smaller. Before, the offer is higher like it can reach up to 1500 USD to 2000 USD per month. The vlogger said that this was round a couple of years ago.
The main reason why salary is getting lower is because there are Filipino teachers that are willing to work with a low salary. The vlogger said that some even accept jobs that pay as low as 600 to 700 USD per month. If you calculate that, that's just around 30,000 pesos per month.
In the video, she argues that while indeed, there are Filipinos in Vietnam who really need a job and would take any that come their way, this affects all other Filipinos looking for teaching jobs in Vietnam as well.
A point of comparison will be made; language center admins will point to the example of Filipinos accepting low salaries and making a case for new applicants to accept a similar low salary.
The vlogger suggests that if you are offered such a low salary, you should just refuse. Besides, you can have this salary while working in the Philippines.
You have to remember that you are far away from your family while working in Vietnam, so you shouldn't accept a low salary.
Another point is that 600 to 800 USD per month is too low when you consider that they typical workload of a teacher here is 100 hours per month. The point is you have to aim high.
So what are the typical salary rates according to the vlogger. Well, she said that it depends on the kind of teacher you are and where you are working.
If you are a full time teacher in Kindergarten or Primary, the lowest salary is 1200 USD, but this can go as high as 2000 USD depending on your qualifications.
On the other hand, if you work in the provinces, the salary offers are lower. You will receive the following perks though:
Free accommodation
Free transportation fee
Other schools provide free motor bike
Free food allowance
Some even give free meals.
In Hanoi where the vlogger is working, they were not provided most of these freebies. In fact, she said that she and her friends are renting an apartment.
The vlogger also shared that she has experience working in more rural areas. She remembers that as a kindergarten teacher in these areas, she had lots of freebies, including free lunch.
Getting a work permit in
Do you need to get a work permit if you want to work as an English teacher in Vietnam? The answer is of course, yes.
This is true if your work is either part time or full time. You need a work permit wherever you work if you want it to be legal.
Some make the mistake of assuming that they can still work even if they don't have a work permit because their visa is not yet expired. That is not true, and you really need to have a work permit to continue working.
What are the requirements for getting a work permit as an English teacher in Vietnam? Well, it depends on whether you are an Education – English major graduate or not.
Here are the requirements for getting a work permit for Education Graduates or English majors:
Sponsor company
University certificate or diploma (apostilled)
Passport and visa
4 x 6 cm photo in white back ground (4 pcs)
Medical certificate (less than 6 months)
NBI Clearance PH / Police clearance (you can get this in Vietnam)
If you are not an education graduate, but are a college degree holder. You can still have a work permit as an English teacher. Here are the requirements:
TESOL certificate /TEFL/ CELTA or IELTS
All of the mentioned items in the previous list
Health check
As noted above, you don't have to get a health check in the Philippines. You can do this in Vietnam. The usual fee is equivalent to around 2000 Philippine Pesos.
For this amount, you get almost all of the health check ups you need, including breast checkups for girls, dental checkups, eye checkups, X-ray, ultrasound, and so much more.
Working part time
In Hanoi, many Filipino teachers work part time teaching jobs. These jobs are usually done after class during unusual hours, including during the evening or on weekends when the students have no classes.
A typical salary for full time work in Hanoi is 18 dollars – 25 dollars per hour. This is the rate for Filipinos according to the vlogger, and that number may be different for other nationalities.
Finding part time work can be really tough in the cities, but in the provinces, the competition is not that high.
part time in Hanoi. Usually, classes are 1.5 hours per class. Offers 18 dollars to 25 dollars or 22 dollars per hour. There are offers much lower than this, especially if your part time work occurs during the morning. But you can always negotiate offers with your employer.
In addition, you may start off with a low salary, but if your employer finds out that you are doing a good job teaching, then you may get a salary raise. That's why you need to grow consistently and perform well.
Typical Schedule and Class size
How many students will you be teaching? What are your working hours? The answer to these questions depend on the nature of your work.
Here are some typical schedules for corresponding work:
Language center – classes usually start from 5 pm to 9 pm, or 6pm to 9 pm. Moreover, expect lots of students during the weekend since in Vietnam, as in the Philippines, regular school days are only from Monday to Friday in any given week.
Full time teacher – if you work in a school as a full time teacher, your working hours are usually from 8:30 AM to 5 PM or 8 – 5 or even 8 – 4, depending on the school. Usually there is a break in the middle. For example, there are no classes from 11 am to 2 pm. In other words, morning classes typically end at 11 am and classes resume at 2 pm in the afternoon.
When it comes to class size:
Language center – typically this is around 10 to 15 students. In rare cases, you get as low as 5 students. In the other end, you can get as high as 20 students.
Kindergarten teacher – you get to teach around 15 to 25 students.
Primary teacher -the population is quite high; around 30 to 50 students.
Contract Duration
What is the duration of your contract as an English teacher in Vietnam? Well, that depends on where you are working. Here are some types of contract durations typically offered by schools or learning centers:
6 months contract
1 year contract
2 years contract
If you are sure about the school you are applying in, or you know that this is the school you want to stay long in, then it's best that you settle for a 2-year contract. If you do this, then you will also be granted a 2-year work permit. If you go for two years, then you will be granted a Temporary Residence Card by the government.
If you're not sure, you can just get a 1-year contract if you have that option, in which case you will be given a 1 year work permit Visa.
There you have it. These are the steps shared by the vlogger on how to apply as an English teacher in Vietnam. Aside from the requirements, she also answered some frequently asked questions which were properly addressed in the video. Indeed, the salary seems to be quite lucrative in Vietnam, and the work load seems to be not as hectic as well. It's definitely one country to consider if you are looking to work as an English teacher abroad.