Do you want to work on a cruise ship? To be more specific, do you want to leave your current job and try for a new career as a seafarer? If so, then this article is for you. It focuses on the requirements necessary to pursue this new career path, as narrated by a former call center agent who decided to live his dreams.
Working on a cruise ship is an exciting career path. It may be a tough profession due to the number of hours you have to put in work, and the fact that you are away from home most of the time doesn't make it any easier. Having said that, one of the many perks includes the chance to visit different places all over the world. If you are interested in learning how to be a cruise ship worker, then read on.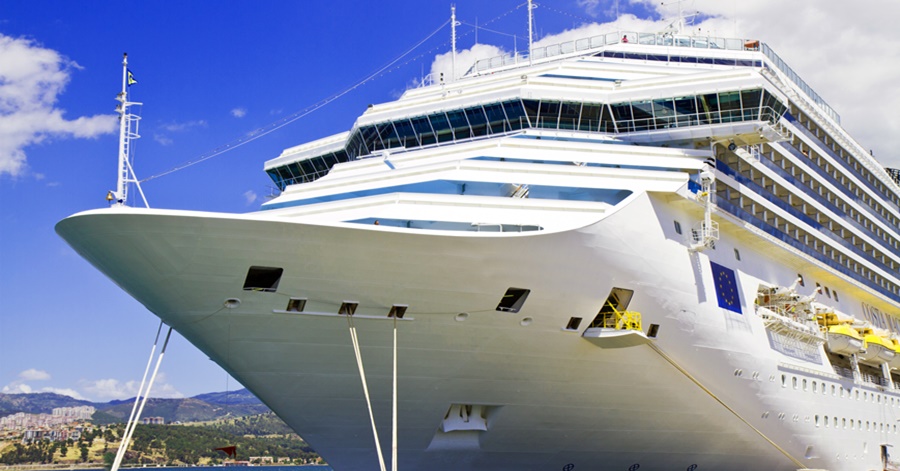 Disclaimer: The information posted here is based on the personal experiences shared by the OFW in the video below. Please let this post serve as a guide only. If you have specific questions, you may ask the OFW by commenting on their video on their accounts.
How to Work as a Sea Farer
The information presented in this video is shared to us by Bam's Travel Channel, a YouTube channel owned by a Filipino cruise ship worker. Bam specifically made this video for those who wish to shift careers; for example from being a call center agent to being a sea farer. If you are interested in learning more about this, then please click on the video link below:
The vlogger mentioned that he worked for 5 years as a customer service consultant. He worked for the following corporations: Teleperformance, VXI Makati, IBM Concentrix, etc.
After working for 5 years in the same industry, he decided to try a new career. That is, he wanted to be in a cruise ship industry. Primarily, he wants to be able to travel the world.
He has always dreamed of travelling to different countries across various continents. Unfortunately, he said that his salary is not enough to fulfill this dream.
As a result, he strongly felt that his only way of achieving this dream is by working in the cruise ship industry.
Moreover, he was inspired to try out this industry because of his social media friend. That friend kept on posting travel pictures on social media. He was awe inspired by the fact that in one day, his friend was showing photos of him being in Spain, then for the next two days being in France and then in Italy.
His friend, who was a cruise ship worker enjoying travel perks, inspired him to try the same.
Working as a Cruise Ship Worker without Experience
The vlogger said that he had no experience working in a hotel or a restaurant, let alone working in a cruise ship. However, this did not discourage him from trying. The question is, can you still work at a cruise ship even if you don't have the necessary experience?
The answer to that question is yes. There are two ways to qualify as a cruise ship worker, and these are the following:
1-2 Years of hotel or restaurant work experience
Several months of cruise ship work training.
The vlogger was not qualified for the first entry, and he figured that if worked for 1-2 years at a hotel or restaurant, this would take too much time. That's why he looked for another way to qualify.
Training at Micha
The vlogger said that he found another option to qualify for work at a cruise ship, and that is to train at MICHA, or the Magsaysay Center for Hospitality and Culinary Arts. He trained there back in 2014 for around for months.
In particular, he trained to be skilled at handling food and beverage. He took this option to just train, instead of working for 2 years. This is less time consuming, but at the same time he admitted that getting 1-2 years of real restaurant work experience is actually really good as well.
He trained at MICHA Manila from May to September of 2014. After the training, he and his classmates were fortunate enough to have been given an instant opportunity; there was a mass hiring in Magsaysay, and he was one of several students who were immediately endorsed for an interview.
During this phase, he was interviewed, made to take an exam, and he passed everything. The next step is to process all documents and requirements needed to work at a cruise ship.
Preparing requirements can be quite consuming in terms of time, energy, and resources, but if you have a goal, then no challenge is too hard. In fact, the vlogger said that you should take the whole process of processing requirements as an investment for the future.
So what are the requirements you need in order to begin the application phase of working at a cruise ship? Here they are:
Passport – the first thing you need to do is apply online, at the DFA website. The regular price for getting a passport is 950 pesos, while the expedite price is 1,200 pesos. With regular, expect to receive your passport in 21 working days. With expedite, you get it in just a week.
SSS
Pag-ibig
Philhealth
TIN Number
NBI Clearance
Bank Account
High school diploma plus transcript , or college diploma plus transcript
What are the requirements for getting a passport? Here they are according to the DFA website:
Confirmed online appointment
Personal appearance
Accomplished Application form
Original and photocopy of PSA Authenticated Birth Certificate on Security Paper
Any of the following acceptable IDs with one photocopy: List of Acceptable IDs
To learn more about the details, then click on the DFA website link above.
If you are employed with another job while applying to be a sea farer, then you won't have trouble preparing most of the documents mentioned above. You will only have to prepare your NBI clearance, TIN number, or even bank account if you don't have one already.
So which bank should you create an account in? Well, it depends on your agency Some agencies require you to create a BDO bank account, for example. In particular, they would want you to have a Kabayan bank account. For this type of account, the maintaining is so cheap; probably around 50 to 100 pesos.
For the high school or college diploma plus high school or college transcript, you need to have these apostilled. Essentially, the DFA needs to know that your transcripts are certified true copies.
To do this, you should go to the school where you graduated and tell them about your application process. They will know what to do.
If you choose to submit a high school diploma and high school transcript, you will most likely go to the DepEd division office (that is, if you graduated in a DepEd school). They will then give you a date when you can get your certified diploma.
SOLAS Training
At the MICHA, or other similar institution, you will be undergoing a SOLAS training for around 8 to 10 days. SOLAS stands for Safety of Life at Sea, and this includes basic training on swimming skills, fire training, and more.
How much will you spend on this training? Well, it depends on the institution, but you will probably spend around 8,000 pesos. After the SOLAS Training, you will get a SOLAS certificate.
If you want to train at MICHA Manila, then all you have to go to the Times Plaza building located in front of the UN Avenue LRT situation. Bring your ID and inquire about the SOLAS training.
Seaman's book
To get the seaman's book, you need the following requirements:
High School or College Diploma or Transcript
SOLAS Certificate
PSA Authenticated Birth Certificate
2 Passport-Sized 2×2 pictures with colored or white background
Getting a seaman's book is a lot like getting a passport. You need an appointment. The price is 1,500 pesos for expedite, and 300 pesos for regular.
To pay for your seaman's book, all you have to do is go to the nearest bayad center. There are bayad centers in SM and in most 7-11 outlets, among others.
Other Possible Requirements
Other requirements include:
Visa
Yellow paper vaccination
Medical exam
These are already required when you are hired. The requirements mentioned in previous sections are for the application process.
Having said that, you can always get these documents if you want even before you are hired. That's what some aspiring sea farers do, and that gives them the advantage of being ready for immediate hire once something of the like comes up.
Working at a Cruise ship
After submitting all requirements and passing all interviews, you may have to wait for a few more months before you can join a ship. The vlogger mentioned that his first ship is from P & O cruises.
His first few days were really rough. In fact, after 3 days he got really sick and almost gave up. He was so sick that he had to be isolated in the clinic for several days due to high fever and body pains.
He attributes this sickness to the fact that he isn't used to the physical and long hours of work required in the industry. As a call center agent previously, he only had to sit and relax for 8 hours on the job, so this was definitely new for him.
He said that has a cruise ship worker you have to work for around 10-14 hours. He was so overwhelmed that he decided to call his mom and said he wanted to quit. However, he decided to stay for one more week and see if things get better.
Things did get better for him, and now he is a full-fledged cruise ship worker with tons of experience.
Advice for First Timers
The vlogger gives the following advice to those who will be joining the sea faring industry for the first time:
Stay Physically fit – you need to be strong. For example, if you work at a restaurant in a ship, chances you will be working with one other person (a waiter, or assistant waiter), and will be serving around 5-7 tables with 5 guests per table. You need the endurance to do serve them all.
Take care of your mental health – when your boss gets mad at you, just think that they are giving you constructive criticism. Stop thinking about your family too much; just focus on your work.
Be emotionally ready – you will be dealing with people across different nationalities. The environment will be quite different from what you're used to. You may have a boss that is too strict or shouts at you. Keep your emotions in check.
Trust God – you have to pray all the time, especially if you feel alone. This will help you overcome challenges.
Be friendly with your boss, supervisor or manager. – at the end of the day, they will be your first hand in terms of guidance and telling you how to do things right.
Be friendly with your workmates – as a beginner, there is a learning curve that you need to tackle, and your more experienced work mates can help you speed up the learning process. They are there to help you perform your job well.
Cabin Mate – you will most likely be staying with one other worker in a single cabin. You'll be together for hours after work. Chances are you will be talking with that person. Don't try to pick a fight with your cabin mate. Otherwise, you will only be putting yourself in a stressful situation. If you can't handle your cabin mate then you can just request to be transferred.
There you have it. These are the steps needed in order to apply to become a cruise ship worker. The vlogger even shared tips on how to survive during your first few days, weeks or months onboard.