The Philippine Overseas Employment Administration (POEA) has warned Filipino jobseekers regarding a scam targeting applicants of cruise ships, following a series of episodes where fraudsters were able to embezzle money from unsuspecting applicants.
ALSO READ: POEA Warns Against Language Centres Offering Jobs Abroad
According to the reports gathered by POEA, the perpetrators promise the applicants that they are guaranteed for employment, as long as they pay a placement fee upfront, as shared in a report by Gulf News.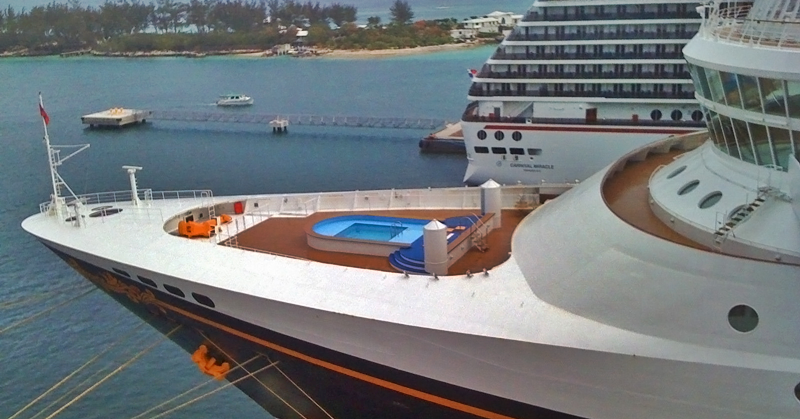 [SCAM ALERT] Beware of Cruise Ship Job Scams – POEA
The labour authority cited that illegal recruiters operate by sending out e-mails to potential candidates, attracting them with enticing job offers at major shipping companies, such as Carnival Cruise Line, Disney Cruise, and the Royal Caribbean.
Once the candidate pays the placement fee, the scammer, along with the promise of guaranteed employment, also disappears.
Getting employment on a cruise ship is one of the more popular career prospects among Filipino jobseekers. Hundreds and thousands OFWs are currently working at international passenger vessels, as well as in cargo and other shipping services.
Many Filipinos work as part of the crew, the front office, accommodation, as well as food and beverage teams.
Since January of 2017, there have been over 1.2 million OFWs deployed for work overseas – majority of which were land-based and over 200,000 were sea-based.
In line with this, the POEA reminded jobseekers looking for employment in the tourism and shipping sector that legitimate recruiters should not be collecting any fees for recruitment and job placement.
Therefore, it's important to determine which agencies are legit or otherwise. Here are a few red flags to watch out for to help you identify job scams in the cruise ship industry:
An advertisement may be suspicious if they are posted on free websites.
E-mails are sent from free e-mail accounts such as Yahoo and Gmail.
The writing in these emails may be in poor English or are very informal.
Scammers usually operate from countries such Malaysia, Ghana, Nigeria, and so on.
The advertisement offers very attractive salary and benefits packages (high salaries, short work hours, and long paid vacations).
No thorough interview will take place within the process of application.
The job offer is free of charge, but recruiters will request some form of payment (i.e. visa, training, or lawyer fees)
Payment can be remitted through Western Union or MoneyGram.
Before we take on attractive job offers, it's important that we do a little research to check the background of the company we would like to work with – the first place to check would be the POEA or DOLE (for local employment).
ALSO READ: POEA Warns About Investment Scams Targeting OFWs