Are you a driver by profession? Do you want to work abroad? If so, you may want to consider bringing your skills to Saudi Arabia. There are many OFW drivers in Saudi and other nations in the Middle East. They are either family drivers, personal drivers and some are even company drivers. Indeed Saudi Arabia is not just a destination for nurses or domestic workers; even drivers can have a successful career in this Middle Eastern nation.
The great thing about working as a driver in Saudi is that there are many perks associated with it. For example, in most cases, you will be paid a decent wage with work that is relatively light compared to other professions. After all, your primary role is just to drive for the family or individual you are working for when they need you to. During those times when your services aren't needed, you basically have all the time in the world to relax.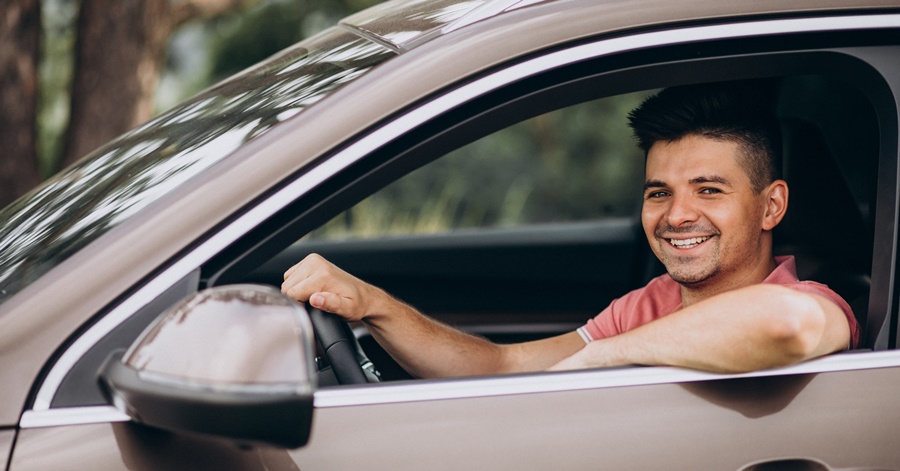 Disclaimer: The information posted here is based on the personal experiences shared by the OFW in the video below. Please let this post serve as a guide only. If you have specific questions, you may ask the OFW by commenting on their video on their accounts.
Why Working as a Driver in Saudi Arabia is Easy
The information shared in the article comes from a YouTube video from BossACE. In this video, he shares about his work as a family driver in Riyadh. To him, it is great to be a family driver in Saudi Arabia, and he wants to share it to his viewers who wish to work there as well. If you want to watch the full video, then you can click on the link below:
As a personal driver, you are only driving for one person. For example in her case, she is only driving for his madam. However, if you are driving for a child, or for other members of the family, so that you don't have a permanent boss, this is difficult because you may be catering to more than one clients. You are driving for more than one person, which means you have to wake up early.
If you are like the vlogger who is not used to waking up early, then you might have a hard time with a driving job that isn't personal.
Getting Used to Driving in Riyadh
The vlogger says it's easy to navigate the roads in Riyadh. All you need to know is where King Fahad road is, which is the main road of the city. If you get lost, all you have to look for is this road, because once you get in this main road, you can easily go back home.
In addition, the city basically has a square layout, which makes it easier to find places.
When you work as a personal driver, you don't spend too much time driving all the time. In fact, the vlogger said he spends more time resting in his room than driving.
For example, if you drive to the mall. When you arrive at the mall, you can just rest there. You enjoy the mall as well, looking for things to buy. To him, being a personal driver or family driver is worth it.
For those who don't have the guts to work abroad, they may think that it's too expensive to apply, for example with the placement fee if you work at an agency. However, if you apply as a family driver, the process is actually free. All you have to spend on is your fare going to the agency.
It's even better if you apply directly to the employer. You can do this if you already know an employer in Saudi. The employer will look for an agency for you, and you will go to that agency. It's that easy. You don't have to apply, aside from the medical exam and others.
Basically, don't worry about expenses because the placement fee for a family driver is free. Indeed, lots of Filipinos are discouraged to try because they're thinking about how expensive it is.
You can also get free accommodation and free food, but this depends on the employer.
Salary of a Personal Driver
At first, when he got to Riyadh, the salary of the vlogger is only 1,500 riyals. Now, he is earning 2000 riyals. In Philippine pesos that is equivalent to around 27,200 PhP per month.
Nowadays, the starting salary is even higher, around 2,000 riyals. If you think about, you're just driving and that is your salary. It's not even a tiring job as well. The vlogger even jokingly said that you get more tired playing online jobs.
In fact, sometimes you know you need to move around a bit because you are always in the room.
Therefore, it's hard to demand for extra income since you don't really have much to do as a personal driver. Perhaps the hardest thing you can do related to your work is just cleaning the car.
Sometimes, you have to wake up early to clean the cars. In one household, you can have as many as 7 cars you need to clean.
Roads in Riyadh
The main roads have four lanes, 3 lanes and some have 2 lanes. Most of the roads in Riyadh are one way, this makes for less traffic. Even four lanes are one-way lanes. It's like you're travelling in the expressway in the Philippines.
During Fridays, in particular, traffic is minimal. Fridays are rest days and days off for workers. During the afternoon though, it gets busier.
Some roads in Riyadh are named after kings. For example, King Fahad, King Khalid, King Abdullah, and more.
At first, you will feel pressured a bit because Riyadh is such a big city, and you will think that you will get lost. Plus, the roads are quite wide. However, like anything else, you will get used to these new conditions after some time.
Experience of being a driver abroad
Working is a driver abroad is similar to working in Manila if you are from the provinces. It's the same in the sense that you are far away from your family.
However, the key difference is that when you miss your family in Manila, you can just go home easily. In fact, you can ride a bus going back to your province.
In contrast, working as a driver in Saudi Arabia means you can't go home easily. You have to ride an international flight, and also, you have to finish your 2 year contract before you can go home.
The vlogger shared that he is already working for six years as a personal driver in Riyadh. By 2022, that would be seven years.
Typical Day of a Personal Driver
Here's an example of a typical day of work for a personal driver.
First, you wake up early in the morning to clean the cars. For example, you wake up at 5 am during the hot days, and 7 am during the cold days.
Next, during school days, you drive the students to school at 9 am, and then fetch them at 12.30 noon to go home.
After that, you have nothing else to do. You have the whole afternoon and evening to yourself, unless your boss asks to drive for you in the evening to go out somewhere.
Difference between being a driver in the Philippines and in Riyadh
Driving in the Philippines can be a totally different experience compared to driving in Saudi Arabia for several reasons. Here are some of them:
Depending on where you lived in the Philippines, you will either have to adjust to more traffic or less traffic when you arrive in Riyadh.
When it comes to the work load, you get to do much less work as a driver in Riyadh.
In the Philippines, sometimes drivers do more than just drive. You have to help in labor, and you have to work as a helper too.
Road conditions and traveling in general is more difficult in the Philippines as well.
The salary is also bigger in Riyadh. Although its not that high, but at least its comparable to lower level professional rates in the Philippines.
How to get an employer for direct hire
There are many ways to get hired as a family driver in Saudi Arabia, and one of them is through direct hire.
Usually, through direct hire, the processing of papers and requirements take only a month on average. One major reason for this is that you don't have to go through a selection process. In other words, you are hired directly by the employer, and that speeds up the process.
Direct hiring doesn't mean you will go to Saudi Arabia right away and find a job while you're there. Just like other methods, this one still involves having an agency in the Philippines.
This process has a lot of advantages aside from the fact that you can get a job right away in just one month. Direct hire is also a much cheaper process.
In fact, you will only spend on the following:
NBI clearance
Police clearance
Transportation fare going to the agency and back
For normal applications, this is the typical process:
You have to find an agency
Have an interview and pass it
Submit basic requirements
Wait for a call as the agency looks for an employer
For direct hire, the process is in reverse:
An employer is already waiting for you
The agency in Saudi will take care of the necessary papers
The agency in the Philippines will also take care of the requirements on this end
Indeed, what happens first is that your employer from Saudi will call you while you're still in the Philippines. They will then interview and ask you some questions, including the following:
Basic bio data information
How long you've been driving
What your salary is in the Philippines
After getting the okay, your employer will then ask you to take a picture of your passport and send it to them.
After sending a picture of your passport, the employer will then look for an agency. Then, the agency in Saudi will look for an agency in the Philippines.
As you can see, it is the agency that looks for you, and not you looking for an agency. The agency will call you, and that makes the process much easier and faster, and in fact less stressful.
After receiving a call from the agency, you will then be asked to report to their office. Once you arrive there, you will immediately be entertained by them.
You will then be interviewed once you get there, but it will be a hassle-free interview. They will only be asking you basic questions like your name, etc.
You will then be asked to submit the requirements mentioned above, your NBI clearance, police clearance, and they will take a look at your license.
After that, you will wait for your schedule for the OWWA and Tesda. Each is four days. Then, you will wait for a few days for your biometric. This includes finger scan, signature and they will take a picture of you which will appear in your IDs in Saudi, including your driver's license.
You will then be asked by the agency to wait for a call for the schedule of your flight.
Indeed, the direct hiring process is the easiest, fastest and cheapest way to get a driving job in Saudi Arabia. In fact, if you come from the provinces, the agency will even sponsor your flight going to Manila to their office.
Getting an Employer in Saudi
All you need to do this is you have to know someone who works in Saudi. If this is the case, then contact them and inquire if someone's looking for a driver there.
This is also the safest way for newbies to get a job in Saudi. That's because there's a great chance you won't have a problem with your employer, and that your work life will run smoothly in the Middle East.
Your relatives or friends will look for an employer for you, and they will tell you exactly what kind of employer they are.
There you have it. If you are working as a driver in the Philippines, you should consider having a career in Saudi Arabia. After all, it's not that hard to apply, and Saudi Arabia is a pretty safe and progressive country.