If you are an accountant, then you know there are many places you can work in that pay well. For example, the salary of an account in the United Kingdom can be quite lucrative, not to mention working there is an opportunity to enjoy a great lifestyle. But did you know that you can also enjoy similar benefits when you work as an accountant in Saudi Arabia?
As an accountant, you can work in almost any industry, and you basically have the keys to any country in the world because it is arguably the ultimate portable qualification. That is, your qualifications as an accountant can almost be applied anywhere. In this article, you will soon learn about why you should consider taking your expertise to the Middle East, particularly in Saudi Arabia.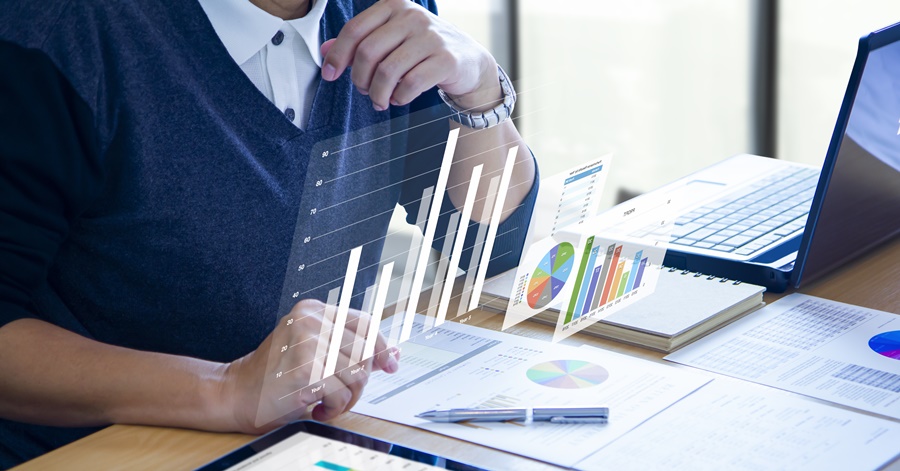 Disclaimer: The information posted here is based on the personal experiences shared by the OFW in the video below. Please let this post serve as a guide only. If you have specific questions, you may ask the OFW by commenting on their video on their accounts.
What does it take to work as an accountant in Saudi Arabia?
The information shared in this article comes from a YouTube video from Payong Kaibigan. The video talks about his first ever attempt to work outside the Philippines; Saudi Arabia in particular. In this video, you will learn where and how to apply, and how much you have to spend in order to work in Saudi Arabia.
Moreover, he also talks about the more confidential question, how much his starting salary is as an accountant in the Middle Eastern country. You can watch the full video in the link below: in Saudi Arabia.
All the facts and information shared by the vlogger is based on his personal experience. It could be similar or totally different based on the experiences of other people. At least, you have some reference for comparison purposes.
As a summary, here are the steps you can take to get an accounting job in Saudi Arabia:
Follow a Facebook page for job hiring posts
Send a CV to the email listed in the job posting
Get interviewed by the recruitment agency
Your CV will then be forwarded to the hiring client
Get shortlisted for a second round of interview online
Have an in-person final interview
Get a job offer
Fly to Saudi Arabia to work
His first journey to the Kingdom of Saudi Arabia started with a Facebook live. He clicked a Facebook page of a recruitment agency, and he saw the job hirings. One in particular caught his attention. The vlogger is a licensed accountant by profession, and in that job hiring post is they need a cost and general accountant.
He read the requirements and qualifications, and he realized that they are related to what he was currently doing. He then submitted a CV to the email indicated in the job posting.
After a day, he was contacted by the recruitment agency. That started the first level of interview. Of course, because it was a recruitment agency, it was more about getting to know more about him. The questions are more related to what was written in his CV.
As a tip, when you submit any information or credentials about you, you should know these by heart and that these should be true. Otherwise, you won't answer the questions asked to you properly.
After thirty minutes, the interviewer told him that he will forward his CV to the hiring client in Saudi Arabia. Three days later, the agency told him that he is one of the shortlisted applicants, and so he asked him if he is available for panel interview a day later.
They asked him if he has a Skype account. He has none but the employer agreed to a phone interview. He was also asked for his availability, which was good.
Before he applied in Saudi, he already has a job during that time. Therefore, he gave a schedule that is not in conflict with his work.
During the panel interview, he was interviewed by the hiring manager, financial controller, and the financial controller's assistant. This was a second level interview, more on technical and work-related questions.
He was able to answer the questions during the interview. In fact, the financial controller then told him to wait for feedback from the local recruitment agency.
A day later, after the panel interview, the recruitment agency told him to wait. So he waited, and just got back to his job.
After one week, the agency called him and said he was one of the candidates for final interview. He was told to prepare for this because the president and vice president of the client in Saudi Arabia will come to the Philippines to conduct the final interview.
During the final interview, it was scheduled on a weekend. So he traveled all the way from Batangas to Makati city because that was the location of the agency. The final interview was held there.
When he got there, during that time, there were many job positions open, not just accountants. Other job hirings include executive secretary, project officer jobs, and more.
The interview process was no longer work related. The questions were more personality driven. As a tip, the vlogger said that when you attend those kinds of interviews, don't go there unprepared. You have to be ready. Just like the vlogger, before going to interviews, he tries to anticipate what the questions will be so that he will know what to ask.
In fact, that helped him a lot, and after the final interview, there was a job offer during that day. The job offer is from the Kingdom of Saudi Arabia, and a Filipino HR called him. He was then offered a job, and he didn't refuse but just said yes all the way.
He was so happy and excited by the salary figures he heard. Compared to his local job, the difference in salary is great.
From the time he submitted a CV to the local recruitment agency, medical exam, until he flew, it took him around just two months.
How much was spent during the application moving to Saudi
Just to be specific, the local recruitment agency that processed his application is ISD (International Skills Development, Inc.) located in Makati City. There are one hundred plus local recruitment agencies in the Philippines that process applications without placement fee.
Out of those one hundred, the vlogger recommends three:
ISD
IPAMS – in Quezon City. They are already shouldering your traveling, board and lodging expenses, even while you're still applying.
Staff house International – in West Point, Cubao
These are valid and legitimate recruitment agencies that offer zero placement fee processing for OFWs in the Middle East and other parts of the world.
After signing the job offer, what did he spend?
He was scheduled by the agency and referred to the Medical facility or clinic accredited by them in Manila. What he then did was file a sick leave in his current company so that he can do a medical exam for his application abroad.
To give you an idea what the coverage of a medical exam is:
X-ray
Blood test
Dental
Optical
Physical exam
Long psychological exam
All went well, but he had a problem in the Medical exam. After a few days, he was called by the clinic to go back because for his first x-ray, they couldn't interpret the results of his x-ray. Fortunately, there were no findings, but the disadvantage is that he spent money again for another test.
After everything is finished, he was then declared fit to work by the medical facility. The next step is then vaccination.
The good thing is that all of his expenses during the Medical exam was reimbursed from his company in Saudi Arabia when he arrived. Therefore, he literally didn't spend anything during the application process.
Another important fact about the medical exam; Saudi Arabia is very srict and particular when it comes to the medical condition of the expats that arrive in their country.
Given that you pass the medical exam in the Philippines, when you arrive in Saudi Arabia, they will test you again. That is, you will have another second round of tests. Blood, x-ray, urine and stool. When they found out that you are sick, or you have a contagious disease, then you have no chance of working in Saudi Arabia and you will be deported back to the Philippines.
Therefore, if you have plans to work in Saudi Arabia, then you have to take care of your health.
Compensation Package of a first timer accountant in Saudi Arabia
Aside from the job offer that he signed in the Philippines, in the agency before you fly to Saudi Arabia, you will already be signing a contract. As a tip, it really pays to read your contract. You have to read it word for word, back and front.
In case there are certain conditions or clauses mentioned in your contract which you are not sure, you have to ask the agency, or you can ask people you know who know about this.
When you arrive in Saudi Arabia, and in case you encounter problems, the contract you signed will help you, provided you understand it.
Here is a detailed list of the benefits and salaries that the vlogger had during his first ever attempt at being an accountant in Saudi Arabia:
Free air ticket (going to Saudi and going back to the Philippines)
One-year renewable contract – it can be terminated at the option of the employer or the employee. Your employer will give you a one-month notice if they want to terminate you. In case they didn't give you a notice, your contract is automatically renewed. However, if you want to finish your contract, you are given a notice period of three months. That is, three months before your contract ends, you have to inform the employer that you want to quit. That will give them enough time to find a replacement.
5 working days – Sunday to Thursday. The rest in day of OFWs in Middle East is Friday.
Medical insurance – if you get sick in Saudi, you can use a health card that can be used for all sorts of medical checkups, including dental, optical and more.
Overtime
The basic salary is 5000 riyals, which is equivalent to around PhP 70,000.
Housing allowance 5000 riyals for 3 months, which is around 1,667 riyals or 24,000 PhP. It's up to you how to manage this, so you can choose to find an expensive house or a bedspace to save.
Transportation allowance – 10 percent of your basic pay, which is 500 riyals, or around PhP 7,000
Overall, the gross salary is 7,167 riyals or PhP.
That's why when received this job offer, he no longer refused.
What he learned though, eventually, is that a lot more people are earning so much more than him. He just shared this as a reference point for Filipinos who want to work as accountants for the first time in Saudi Arabia.
In fact, you can actually demand for a higher salary if you feel that you are qualified enough, that you have all the credentials to demand.
Is it safe to work in Saudi Arabia?
Before leaving the Philippines, he heard a lot of stories about Saudi Arabia, but in the video, he shared that he was assigned in the Eastern province of the Kingdom which is in Jubail. To his surprise, the place is easy, peaceful and convenient to work there.
He lives in Jubail city proper, so all of his needs are accessible, including restaurants, pharmacies, groceries and more. Plus, he meets so many Filipinos there, and in fact almost all establishments there have a Filipino.
Even so, you are still expected to abide with the rules set in the place. Given that it is a very safe and convenient place to work in, but as a warning, they are also very strict when it comes to implementing their rules. Also, the punishments are very hard.
You will learn about these rules even before you leave the Philippines, through the PDOS (Pre-departure Orientation Seminar). In fact, during that seminar, sometimes the explanations are exaggerated so that you will be aware.
There you have it. Hopefully you learned something about working in Saudi Arabia as an accountant. You've probably heard that nurses are in demand in Saudi Arabia, and indeed being in the health care profession gives you more opportunities to get a job at the GCC countries. However, in this video, we learned that accountants can have a crack at it as well.