Saudi Arabia employs nurses that come from all over the world, including the Philippines. The draw is high because of many factors, including salary, excellent working and living conditions, and you get to experience a vibrant Middle Eastern culture.
Majority of the expat nurses are from the Philippines and India, so you'll hear Tagalog a lot while working there, and make you feel less homesick. You need to know more about the nursing profession in Saudi as well to help you make your decision. This article focuses on how much a nurse in Saudi Arabia makes, care of an OFW YouTuber who shared this valuable information online.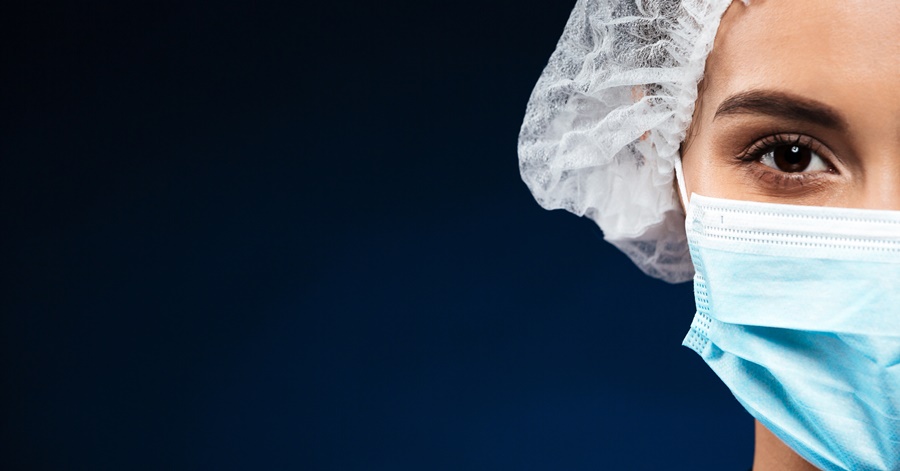 Disclaimer: The information posted here is based on the personal experiences shared by the OFW in the video below. Please let this post serve as a guide only. If you have specific questions, you may ask the OFW by commenting on their video on their accounts.
How Much Does a Nurse in Saudi Arabia Earn?
In this article, OFW YouTuber Desiree David shares how much a nurse earns in Saudi Arabia based on her own experiences and the experiences of the Filipino nurses she interviewed there. You can find the original article in the link below:
Before starting, Desiree mentioned that all information here is based on what was surveyed from nurses that work in Saudi. Also, she said that the salary of nurses in Saudi depends on several factors.
Factors that Affect Salary of Filipino Nurses in Saudi Arabia
Nationality – the salary largely depends on Nationality. Desiree said that if you are Filipino, your salary is different from locals, those from Western countries, etc.
Clinic vs hospital
Private vs public government
Years of experience – You can get a higher offer if you have more experience, compared to when you're still a newbie.
Ex-abroad or first-timer – ex-abroad means you have already worked here before and you came back to work again. Or if you have experience in other cities in Saudi Arabia, that will be the basis of your salary.
Position – Other nursing professions include nurse supervisor, charge nurse, senior nurse, etc. The basic salary for these professions are different.
Basic Salary of Nurses
Now, the basic salary of nurses depend on whether you're from the private sector or public sector.
If you are working for a private company, the salary ranges from 3,200 to 5,000 Saudi riyals. That is equivalent to 41,600 to 65,000 Philippine pesos.
If you work at the government, the salary is much higher. Salary range is from 4,000 to 6000 Saudi riyals, which is equivalent to 52,000 to 78,000 Philippine pesos.
Remember that this is just the basic salary for Filipino nurses, and other nationalities may have a different basic salary.
Benefits
Aside from the basic salary, nurses also receive benefits. Desiree has mentioned several times in this video how lucky she is with her employer, since the benefits that one receives largely depend on which company you work in.
In fact, there are some employers who are generous but some who are not. If you come across a generous employer or company, then you will have lots of benefits, like allowances, over time pay, free tickets to go home and more.
Here are some of the allowances and benefits you may receive from your employer in Saudi Arabia. Again, our YouTuber reiterates that this varies.
Food Allowance
She mentioned that while food allowance is not that high, it still helps because then you don't have to get money off your basic salary just for meals.
Food allowance typically ranges from 300 to 500 Saudi riyals. That is equivalent to 4,000 to 6,500 Philippine pesos. This is enough if you are alone and you're not really fond of eating out at restaurants.
If you have If you have no family or spouse where you can stay, the company can provide accommodation for you so you don't need housing allowance.
Transportation and Housing Allowance
This is given to you, for example, if you get married or if you have relatives in Saudi where you want to stay, so that means you're living out. Then the company will give you housing and transportation allowance.
For private companies, the range is around 1200 to 2500 Saudi riyals for both transportation and housing. This is equivalent to 15,600 to 32,500 php per month.
On the other hand, if you work as a nurse for the government, Desiree said that the maximum value is 2,500 Saudi riyals as well. Therefore, it's probably safe to say that the range for transportation and housing is the same for both public and private institutions.
Travel Allowance
She mentioned that there are two ways your employer can give you travel allowance. First is when the company gives you a set amount of money and it's up to you to buy the ticket. Second is when the company buys the ticket for you.
While Desiree prefers being provided a set amount, there are advantages for both. One advantage of your company buying the ticket for you is that you don't have to worry about processing the ticket. You don't have to go through the bookings and the check-ins and payments.
An advantage, though, of receiving a set amount for the ticket / travel allowance is that you can wait for ticket sales, so you can save money. You will pay less than what the company gave you, so you can use your savings for something else.
She said that travel allowance ranges from 4,500 to 6,500 Saudi riyals. This is equivalent to 58,500 to 84,500 Philippine pesos. This annual ticket allowance range is the same for both private and government employers.
The annual ticket allowance also depends on the country of origin. Usually, the closer an employee's country of origin is to Saudi Arabia, the cheaper the airfare, and so it makes sense for the allowance to be smaller.
Insurance
One of the biggest benefits is the insurance. Since you are an expat, the government will give you a resident ID to show that you're legal and that you're living in the country.
Before you can get the resident ID though, you need to submit the necessary requirements. One of them is an insurance.
Desiree says she is fortunate that the company is providing her with excellent insurance. That's because the owner of her work place, My Clinic in Jeddah, Kingdom of Saudi Arabia, also owns.
This based on how good the insurance your company gives you. She says she's lucky with the kind of insurance her company gave her. Having said that, having any kind of insurance support from your company is so much better than not having any at all.
Bonus
You can receive a yearly bonus from the company you are working in, and these sometimes depend on your rating from your employers, which is based on your performance as well.
Some employers offer yearly increments in bonuses especially if you renew your contract annually.
Bonuses can also take the form of reimbursements from when you attend seminars and trainings. As such, you don't shoulder these valuable experiences with your own experiences.
However, according to our vlogger, that truly depends on your employer. If you are lucky, just like she is, then this reimbursement is available for you.
Some companies even renew your application and renewal of licenses. Some also provide overtime and holiday pay.
Aside from the salary and generous bonuses, there are several other reasons why Saudi Arabia is a great place to work as a nurse. For one, it is a very safe place. There may be stereotypes about working in the Middle East, but that's just what they are, stereotypes.
In fact, some expats even say that they feel safer in Saudi Arabia than they do when they travel in Europe. Having said that, the traffic situation in this Middle Eastern country is much worse, so you should be careful when it comes to traffic incidents.
When it comes to having a social life, then you will find that working in Saudi Arabia is quite exciting. There's always something going on in terms of parties and events. You may even get invited into parties at foreign embassies. Parties range from balls to galas, formal to informal.
There's always something to do in the capital city of Riyadh as well. If you enjoy sports, then there are loads of sports facilities. If you like photography, then you will definitely enjoy the country's most picturesque views. The list is endless.
In addition, being in Saudi Arabia gives you an opportunity to travel to many other places and countries conveniently. See, working as a nurse in Saudi Arabia has its perks. You will definitely enjoy a certain level of professional growth here, but you will also have time to unwind and explore.
In terms of professional growth, if you get to work at one of the larger hospitals in the country, then you will have access to all the latest machines, gadgets and the most advanced treatment and rehabilitation techniques. That's not so true when you are in the smaller hospitals though, but your experience is still worthwhile.
There you have it. These are some of the important things you need to know about how much nurses in Saudi Arabia are earning.