Wonderful employment opportunities, incredible salaries, transportation and housing allowances, generous bonuses; these are just some of the many reasons why expats love working in Saudi Arabia.
Saudi Arabia's cost of living is not that bad as well. Below, an OFW nurse working in Saudi Arabia shares her monthly expenses to give us a good picture of the cost of living in the KSA.
Disclaimer: The information posted here is based on the personal experiences shared by the OFW in the video below. Please let this post serve as a guide only. If you have specific questions, you may ask the OFW by commenting on their videos on their accounts.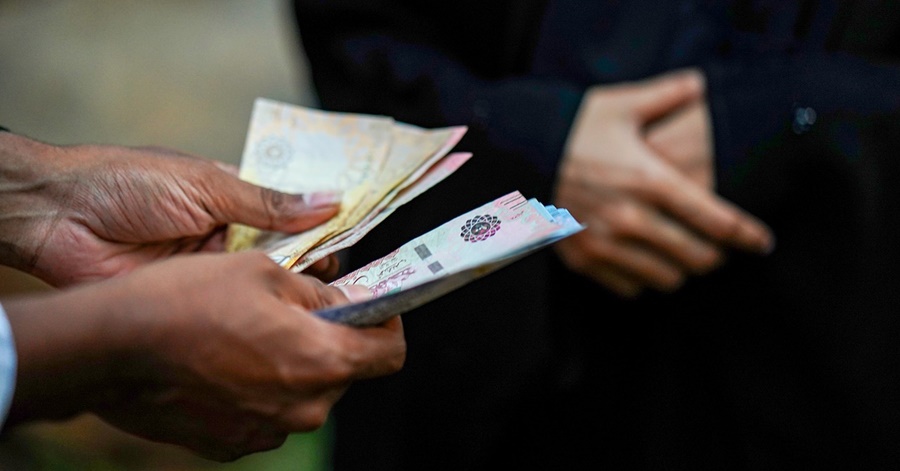 Typical Monthly Expenses of OFWs Working in Saudi Arabia
This article features the YouTube video shared by OFW nurse Jenicar Sierra. In the video, she shares her monthly expenses while living out, e.g., not living in the free accommodation provided by her employer.
Living in Free Accommodation
Before Jenica decided to live out, during her first few years as a nurse in the KSA, she stayed in the accommodation provided by the hospital she worked in.
The following are provided for free in the accommodation:
House
Electricity
Water
Transportation – going to the hospital and back only.
The only bills Jenica had to pay are the extra expenses like internet subscription, cable with TFC, etc., and food which is quite cheap in Saudi Arabia.
>h3>Living Out
The following are Jenica and her husband's expenses living out of their workplaces.
House rental
Jenica lives in a one-bedroom flat with a living area, a dining space, a kitchen and a toilet.
The price of house rent is 500 SR (Saudi Riyals) per month, or equivalent to Php 6,673 in the current exchange rate.
As you can see, the house rent is not as expensive, and is in fact quite similar to the rates we have in the Philippines.
AKARI (Real estate)
When you're living in a house, you have to pay a real estate agent.
Jenica and her husband pays 41.66 SR per month for AKARI, equivalent to 555.97 PhP.
Transportation
Jenica spends 320 SR per month on transportation. Equivalent to 4,270 PhP.
The breakdown is as follows: Jenica only works 16 days per month, and she spends 10 SR going to the hospital, then 10 SR going back.
Electricity
Jenica shares the electricity bill with another family.
The other family had kids, so they made an agreement to split the bill 1/3 and 2/3.
For example, in a particular month, the electricity bill for both families was around 200 plus SR.
For that month, Jenica and her husband paid 82 SR or PhP 1,094 for electricity.
The summer season's electricity bill is typically more expensive than the winter season.
Water Bill
Jenica's water bill is 200 SR for 6 months, or 33.33 SR per month, equivalent to PhP 444.80 per month.
Gas
Gas is so cheap in Saudi Arabia. Jenica paid 16 SR, or PhP 213.50 for one tank that typically lasts 6 months.
Food
Jenica mentioned that for 500 SR per month, or PhP 6,673, she has enough rice, viand, beef, chicken, and other grocery food items to last the month.
This excludes eating out at restaurants.
Other Expenses
Internet bill – 470 SR per 3 months, or PhP 2,091 per month for a 300 GB Pocket wifi. Jenica said she's using a pocket wifi for the convenience of being able to bring internet connection anywhere.
Netflix – 39 SR per month, or PhP 520.50 per month. Since Jenica is not so much a TV person, this subscription is essential to her during her off days or when hanging out with her friends or with her husband.
Total Expenses
Jenica's total expenses per month is 1,675.33 SR, or PhP 22,358 monthly.
The great thing about Jenica's work though, is that the hospital she works in gives her a monthly allowance that is almost equivalent to her total monthly expenses.
She's given a monthly allowance because she's living out and not using the accommodation.
There you have it. From this article, you can see why Saudi Arabia really is a nice place to work in for expats. The company is quite generous in their allowances and benefits and the expenses are not that high compared to other countries.